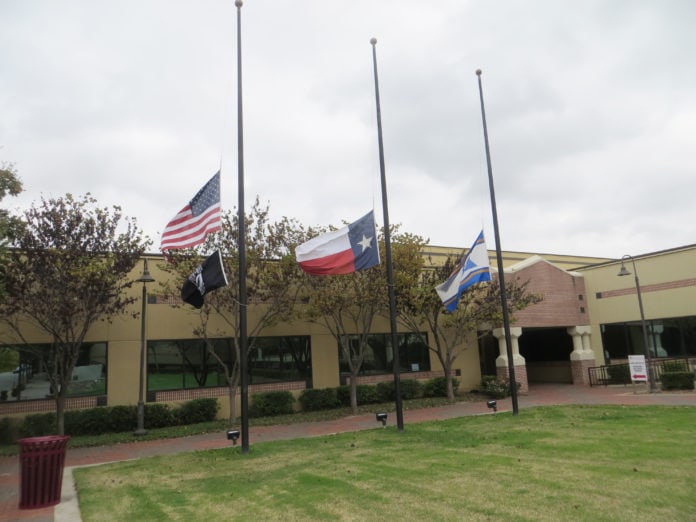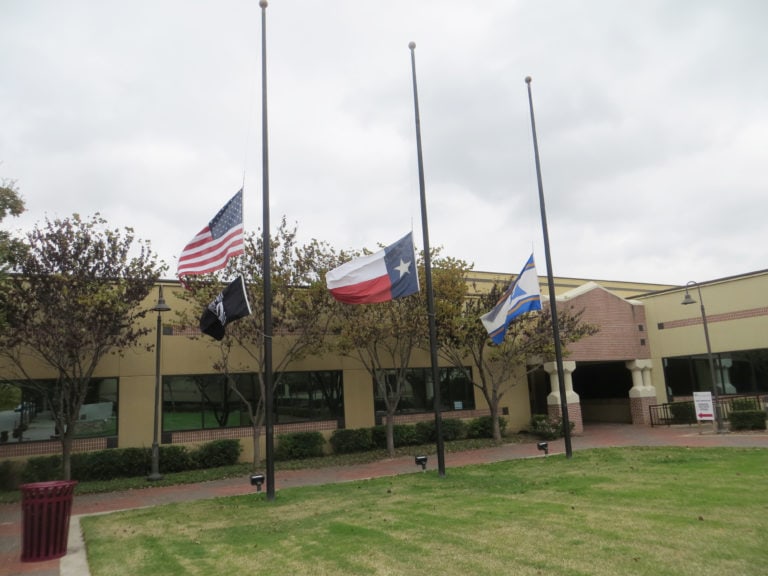 DESOTO—For the second day flags at the Jim Baugh Government Center in DeSoto will be flown at half mast. City officials have implemented the measure in memory of Saturday's Pittsburgh synagogue massacre.
"Our action is one of compassion for those poor souls who were murdered and maimed because of who they were and where they worshiped. We are also stating that there is no tolerance for the type of hatred that would deprive our fellow Americans of their rights to life, liberty, the pursuit of happiness and freedom of religion," said spokesperson Matt Smith.
Furthermore, the action is in lockstep with a Presidential Declaration. The order notes that all federal building and grounds lower their flags to honor these same victims until sunset, October 31, 2018.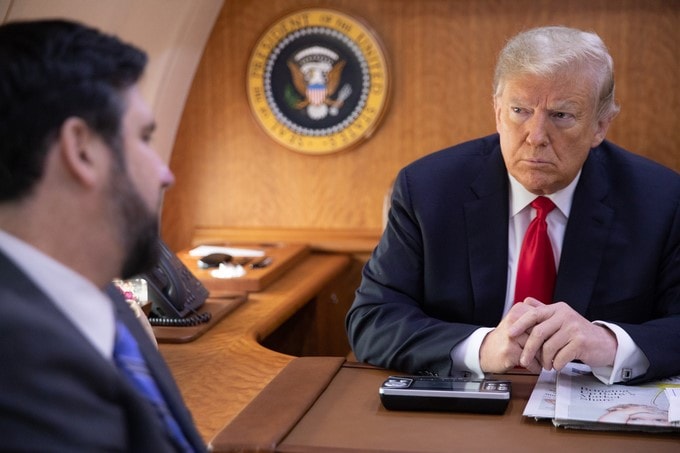 Presidential Proclamation
"As a mark of solemn respect for the victims of the terrible act of violence perpetrated at The Tree of Life Synagogue in Pittsburgh, Pennsylvania, on October 27, 2018, by the authority vested in me as President of the United States by the Constitution and the laws of the United States of America, I hereby order that the flag of the United States shall be flown at half-staff at the White House and upon all public buildings and grounds, at all military posts and naval stations, and on all naval vessels of the Federal Government in the District of Columbia and throughout the United States and its Territories and possessions until sunset, October 31, 2018."
"I also direct that the flag shall be flown at half-staff for the same length of time at all United States embassies, legations, consular offices, and other facilities abroad, including all military facilities and naval vessels and stations," signed President Donald J. Trump.
This comes after investigators said, Robert Bowers, a long-haul trucker armed with a rifle and three handguns burst into the synagogue on Saturday while shouting anti-Semitic epithets and firing at the congregation. He was wounded in a shooting with police and taken into custody.
The 11 victims in the shooting raged from middle-age to nearly 100 years old. The Anti-Defamation League called Saturday's attack the deadliest against the Jewish community in U.S. history.