BEST SOUTHWEST—People around the globe weighed in on US President Donald Trump's ascension to the Oval Office. Now five men and five women from around the Best Southwest area weigh in on their views about the 2017 Inauguration.
From past and former mayors to city managers, business owners, a local police officer and former US Navy officer to a book author and psychologist all seem to have one final thought – let's all get along. Let's all be the strong Americans that we are known for around the world.
Aretha Ferrell-Benavides, Glenn Heights, City Manager
With the new administration, no one knows what to expect. However, as a City Manager I must remain mindful of the big picture, which for the City of Glenn Heights is leveraging our resources and connections to bring federal resources to our city. Therefore, I will stay engaged with our representatives to target transportation and other development dollars that can benefit our city.
Kay Wiggs, Duncanville, Accountant
The inauguration this year will be exciting. I usually do not watch, but Trump who is not a career politician becoming President, I can't wait to see what he will do. Certainly not looking forward to the protesters. I want something different and not the same old same old. It is time for change.
Carl Sherman, Former DeSoto Mayor/Hutchins City Manager
This is not a communist country and we all have to work together. That does not mean we all have to see everything the same way. Even the legislators should be representing the overall sentiment in the district they represent. I respect the folks who are going to the inauguration and are staunch supporters of Trump and I respect people who are not. The bedrock of our nation is that we are allowed to protest and have our own views. Even the Mormon Choir is up in arms with protests. This has nothing to do with being unpatriotic, but protests and the right to an opinion is what our country is based on and that is expressing independence.
Taylor Grimes, Red Oak, Police Officer
I feel that too many people and interest groups are using the loss of the election by their candidate as a cornerstone for discord within the country. When President Obama won election and re-election, conservatives did not protest, or boycott the inauguration of the President. Or vow civil and violent disobedience against the office of the president. That's what liberals, Democrats and these interest groups are doing.
Trump is the duly elected President of the United States. You may not like the man or his policies, but he is the man. Many felt the same about President Obama and Congress. And the change was to get rid of the Democrats and progressives in office. I think we will see more of that. Wanting Trump to fail is wanting the United States to fail. I think we, as Americans, may be surprised at how he handles this country – that he will be more liberal in some areas than they have convinced themselves he is.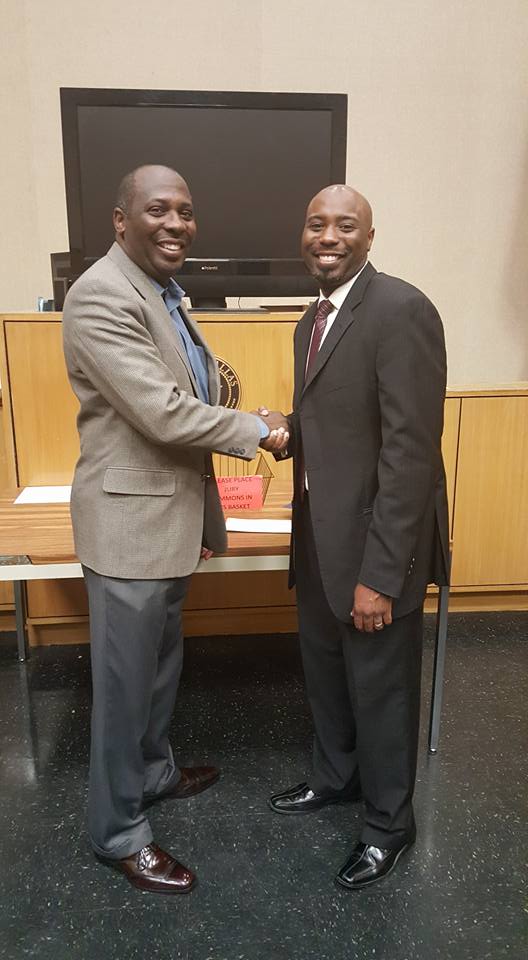 Mark Cooks, Duncanville, Former Duncanville Mayor Pro Tem
Four years ago, prior to the Inauguration, I awaited with excitement for Barack Obama to place his hand on Martin Luther King's Bible to be sworn in as our president. Both of President Obama's Inaugurations were history making events to me. Today, I have very mixed emotions of where we go from here. We all expect changes in policies and new direction from all new leaders. I really don't know what to expect with President-elect Trump. His behaviors and comments during the election may have given us a preview of what to expect, but of course, we pray that he will keep to his word of being the "president for all Americans." Only time will tell. Either way, what we can all do is focus on our local elections and who represents us here. That has just as much, if not more, impact on the direction of our future.
Pam Slater, Cedar Hill, Psychologist
I think Trump will be good for jobs. Some of my conservative friends believe that he will appoint conservative judges, which they appreciate. The thing I would appreciate is the jobs that I think he is going to be keeping in America. I know our country is divided right now and it may continue that way for maybe he his first year, but I think we will come around and enjoy together. I've never in my life experienced the reality of an elected president being protested. I have seen people who were running for president that were protested, but never a President. That is the most telling occurrence of this election and there may be more protests after tomorrow. My opinion, and that of friends, mostly from 40 to 65 years old, is that we think that this country will be okay and better than it was.
Karla Baptiste, DeSoto, Author
I am feeling sad about the change of power. It's hard for me to believe that Trump got in office without releasing his taxes or disclosing his financial ties. Meanwhile, we're raking the selected Secretary of State about his financial ties and offshore accounts. As a Stage Four breast cancer survivor, I'm concerned about the repealing of Obamacare. I just don't want to go backward after all of President Obama's hard work. I'm just glad that President Obama doesn't seem like he is going into retirement. We, as citizens, will have to get more involved to see the change we are seeking.
Andrea Pylant, Lancaster, Business Owner
We're very excited about our new president. We are expecting great things from him. It's very unfair the way he has been treated by the liberals. I think he's already shaking things up in DC for the good. I think the good ol' boy ways will change for the better. I'm looking forward to Trump repealing Obamacare, but want something in place to cover everyone that is under that plan before it is repealed. I hope to see the Republicans following Trump's lead. I do not want the Republicans to try to force Trump into their old way of doing business.
Graham S. Weatherspoon II, Glenn Heights, US Navy Ret.
President Trump has the ability to blaze a new trail that will lead us to a united front. He also has a clean canvas to paint a diverse and patriotic picture, hopefully he uses it wisely.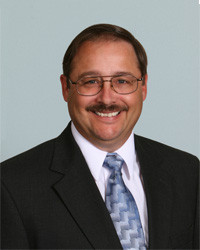 Richard Dormier, Ovilla Mayor
I'm glad the election is over and I look forward to the peaceful transfer of authority our nation is known for around the world.