Midlothian Chef Kenzie Mills On Top Chef Jr.
Chef Kenzie Mills is back on TV on a series called "Top Chef Jr." She is one of 12 young chefs aged 11-14 from across the country, competing for the coveted Top Chef Jr. title. The winner also receives a $50,000 cash prize. The season premiere will be Friday, Oct. 13 at 7 p.m. central on Universal Kids.
Midlothian resident Chef Kenzie, who is now 12 years old, first wowed the judges at The Food Network's Chopped Junior competition that aired March 15. Then a sixth-grader, Kenzie won a "Kid Judge" slot and appeared March 29 on an episode seen on Food Network.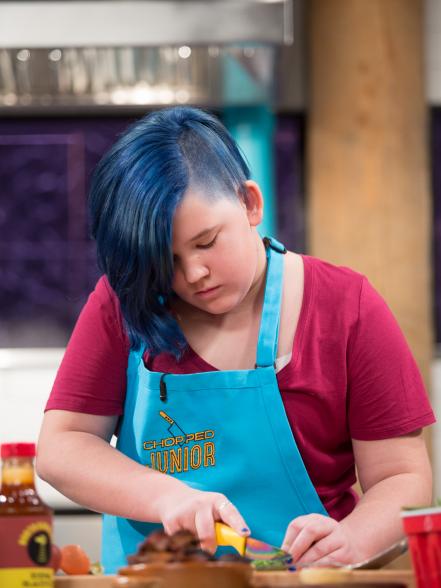 Host Vanessa Lachey and head judge Curtis Stone will help guide the next generation of chefs through their culinary journey on Top Chef Jr. They will be joined by three recurring judges: culinary expert and Top Chef judge Gail Simmons, acclaimed chef and Top Chef judge Graham Elliot, and Top Chef alumna Tiffany Derry. The 14 hour-long episodes – shot in Los Angeles – will also feature surprise celebrity guest judges weighing in on the contestant challenges throughout the season.
The Competition Is Fierce
Throughout the season, the Top 12 Jr. Chefs will battle it out in some of Top Chef's most iconic challenges. These include Quickfires and "Restaurant Wars" as well as new, kid-friendly challenges exclusive to Top Chef Jr.
Out of 217 applicants and following 50 in-home visits, 22 young chefs were invited to attend boot camps. The boot camps pared down the applicants to the final 12 for the TV series.
Chef Sandee, who worked with the junior chefs during the boot camps, said "Cooking is just as much an art form as painting a picture or making music."
Chef Kenzie said she felt confident that she would make the cut for the final 12. She said it would be really great to meet "all the people I've grown up learning from" on the show.
To view some of the boot camp videos featuring Chef Kenzie and other competitors for the final 12 who were chosen for the show, visit Universal Kids on YouTubeChannel.