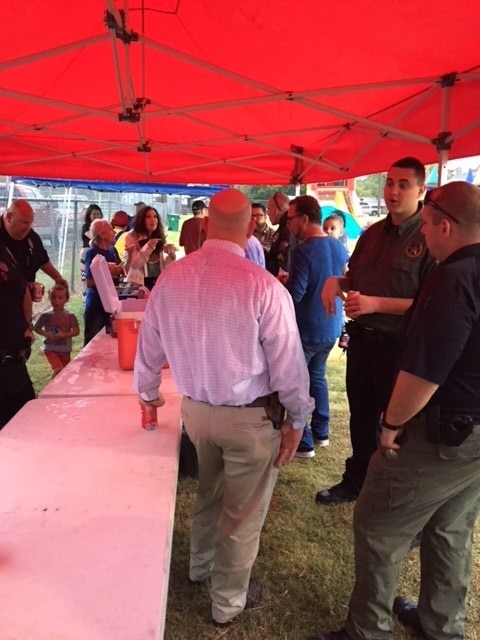 Ovilla Night Out Event Bring Community Together On National Night Out
The City of Ovilla held their annual Ovilla Night Out event on Tuesday, October 3. The event organization was headed by the Ovilla Police Department and Ovilla Fire Department. The Ovilla Night Out featured food and drinks for those participating in the event. There were various family-friend activities so the children could also enjoy participating in the community event.
Ovilla City Manager John Dean said, "The rain held off until just before the event began. But even with the rain, approximately 75 people attended. Those who attended had a good time getting to know their neighbors and our city's first responders."
Ovilla Police Chief Brian Windham said, "The Ovilla Night Out event is a fantastic opportunity for the community to come together, meet their neighbors, and interact with the public safety professionals working in the community. It is a great time to exchange ideas and just take time to get to know one another. Even though we endured a significant rainstorm, we had a good time meeting new people and interacting with new and old friends.
A Long Standing Tradition
Chief Windham said, Ovilla's Night Out has been an annual event for over 12 years.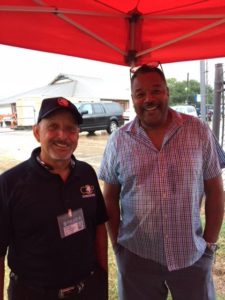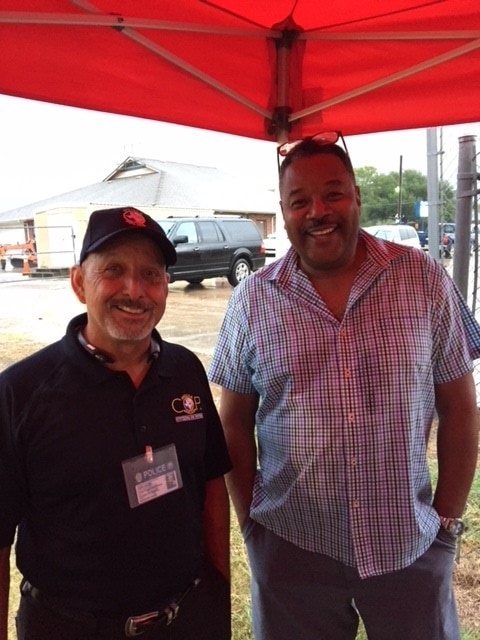 Ovilla Fire Department Chief Brandon Kennedy said, "Ovilla Night Out is always a fun time for the Fire Department to work with the Police Department, and provide a place for the community to come and interact with both departments in a laid-back relaxing environment. We either cook hamburgers or hot dogs, serve them to the citizens, have bounce houses for the kids to play on, face paintings and balloon animals from Dusti the Clown, and fellowship."
Chief Kennedy said, "The Fire Department has always enjoyed the community events like this to answer questions, take pictures with the kids, and show the Fire Truck to them. Seeing the smiles on their faces makes it all worthwhile."