Texas Outdoor Writers Association Hosts Weekend Of Outdoor Fun
Who could pass up a chance to play Texas rancher for a weekend? Not this writer!
While I may have grown up in the city, many of my relatives lived in rural areas. Some of my happiest memories are of playing Cowboys/cowgirls and Indians with our country cousins. Since joining Texas Outdoor Writers Association (towa.org), my husband and I realized how much we had missed spending time outdoors. So we've been trying to make up for it the past few years.
Favorite adventures since we joined TOWA have included hiking in Big Bend National Park and river rafting on the Rio Grande in the Big Bend area of far West Texas. We also enjoyed boating and bird-watching in Rockport/Fulton on Aransas Pass, as well as walking on the beach and fishing in Galveston.
Last weekend we visited a 200-acre spread just outside Columbus in south Texas. There we were treated to a jam-packed weekend of true Western-style activities. Ranch owner Herman Brune, incoming President of TOWA, hosted the 2017 TOWA Fall Stampede.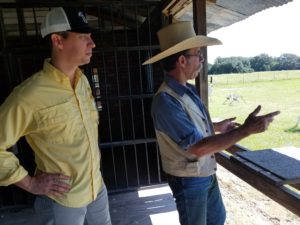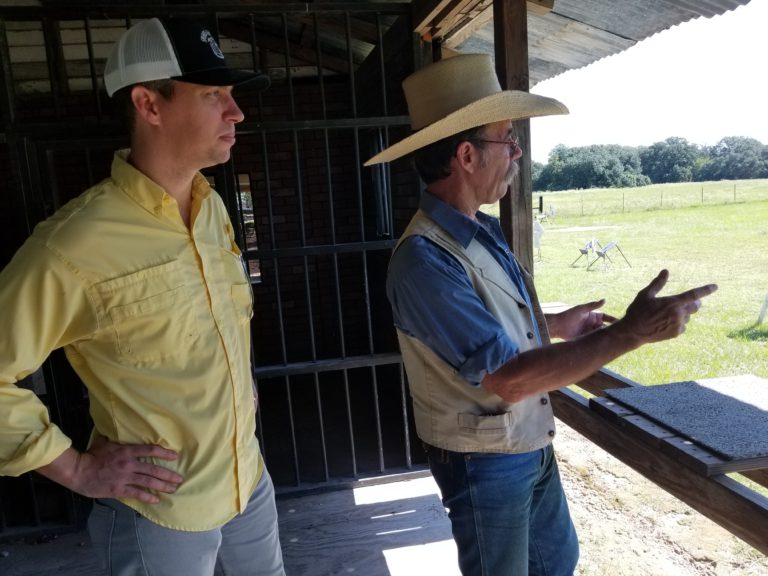 The two-day event featured sanctioned BBQ cook-offs. Some elaborate rigs and preparations by these modern-day Cowboy cooks such as Double Barrel BBQ were impressive. They have come a long way from the old Chuck Wagon cooks. Barbecue dishes that were judged included beans, wild game, chicken, ribs and brisket.
The weekend's activities also included two rodeos, clay pigeon shooting, music and dancing on the outdoor dance floor. We also did some off-road driving with Ram, Toyota and Nissan trucks; the perfect way to explore more of the scenic areas on the ranch.
There's an authentic looking Old Western Town on the premises, along with Shaw's Bend Social Club (a country club for folks who don't belong to a country club), a swimming pool and rodeo arena. Since these attractions are all located on the Brune Land & Cattle Company's property, there's no need to go into town.
Return To Cowboy Era In Authentic Old Western Town
Shooting club members built the Old Western Town for their use. They built a saloon with a working (out of tune) piano, and a jail with a cell and a cot. They even dug a mine on the property. Once a month they hold Cowboy Action weekends where they dress in elaborate costumes of their own design. They take on identities like Bad Bart, Miss Kitty, or other nom de plumes to help them stay in character for the experience.
Brune explained how one scenario works during our tour of the Western town. While in the jail, the "outlaw" starts out lying on the cot in the locked cell. He jumps up, grabs a nearby broom handle, gets the key off the wall, opens the cell, runs to the window and starts shooting targets. This process is timed, and at the end of the evening, scores are calculated to determine the winner of the whole shooting match. Not sure that I would be interested in participating in the shooting event, since I only shoot with cameras or smart phones, but I would love to go out and take photos of the costumes.
RV parking is available on the Shaw's End property as well. However, most of us who attended last weekend's event opted to stay at hotels in nearby Columbus or Schulenberg.
Herman Brune, who lives on the ranch in the historic home built by his great-grandfather in 1886, was a rodeo bronc rider for many years. So hearing him announce the Junior Rodeo events
Saturday afternoon (where kids aged 6-8 rode ponies, calves and even a burro) was a special treat. It was surprising to see how well some of these young cowboys and cowgirls can ride.
Shaw's Bend Social Club is a few miles outside Columbus, a historic town that's worth a visit in its own right. We had great food at Nancy's Steak House at a very reasonable price Friday night before heading back to the ranch.