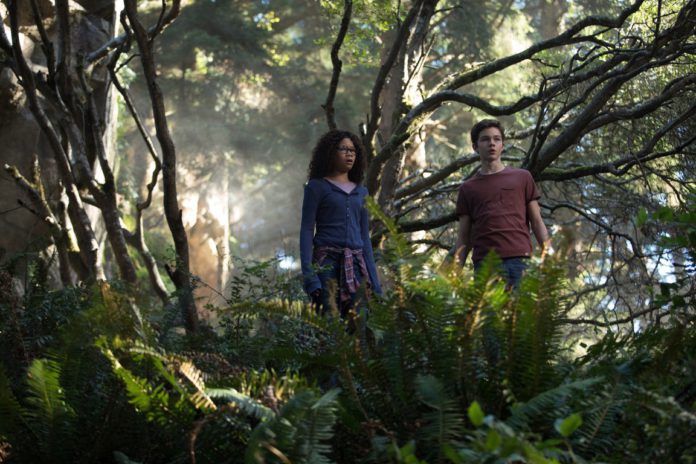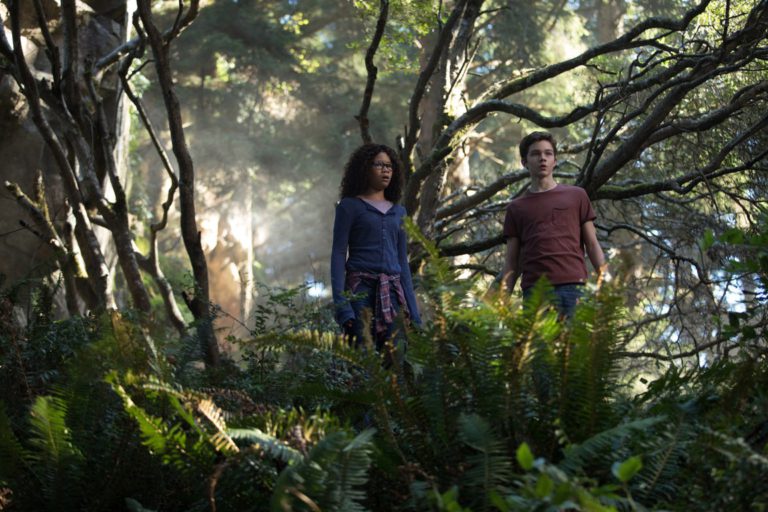 A Wrinkle In Time Movie Review: Finding Inner Strength
I saw a screening of Director Ava DuVernay's new film, A Wrinkle in Time, last night at a promotional screening. The audience included a group of Girl Scouts and their parents, all of whom seemed totally enthralled by the movie.
Based on Madeleine L'Engle's classic time and space traveling novel, A Wrinkle in Time stars young Storm Reid as 12-year-old Meg Murry. Both Meg and her younger brother (Charles Wallace, played by Deric McCabe) were raised by physicist parents, (Chris Pine and Gugu Mbatha-Raw). Although adopted, they prove to also be science prodigies.
When their father disappears for four years searching for a way to travel through time, Meg and her brother—both outcasts at school—decide to search for Dr. Murry so their universe will get back in order. Led by three celestial guides (Mindy Kaling as Mrs. Who, Oprah Winfrey as Mrs. Which and Reese Witherspoon as Mrs. Whatsit), and accompanied by Meg's friend Calvin (Levi Miller), they start their epic adventure.
Their guides show them how to travel through tessering (falling through a wrinkle in time) that makes it possible to travel billions of miles through space. Retracing Dr. Murry's path, they discover he's imprisoned by a dark force called The It. This is the only part of the PG-rated Disney film that might be a little frightening for the youngest children, but the Girl Scouts loved it. We could tell by their squeals.
The take-away message from the film is to find strength inside yourself and travel by your own light to fight darkness. Meg especially has to struggle to fight the darkness inside herself to find the light, after being bullied by classmates.
The special effects are quite dazzling, and the creative team deserves much of the credit for the film's look. The team includes Director of Photography Tobias Schliessler, Production Designer Naomi Shohan, Film Editor Spencer Averick and Costume Designer Paco Delgado.
A Wrinkle in Time opens wide Friday. Script by Jennifer Lee, directed by Ava DuVernay. Rated PG-13 for thematic elements and some peril.