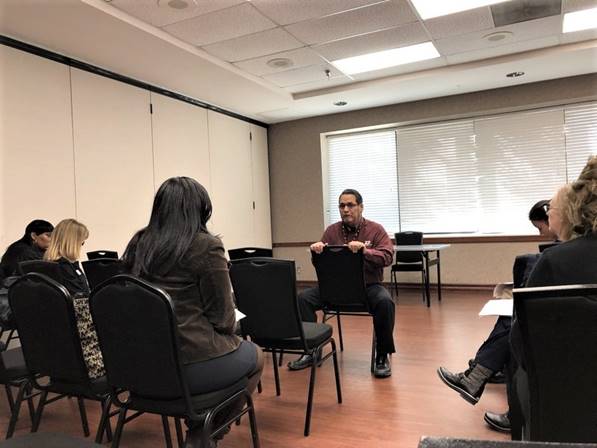 DESOTO—The City of DeSoto's top food safety officials held an informal meeting with the city's restaurateurs and food service managers recently to discuss health code requirements, food safety issues, and to walk them through the finer points of the food inspection process.
"All of our participating establishments have already gone through food service management and food handler training and are aware of their responsibility to keep their establishments safe and clean, so this meeting allowed us to reiterate what they've been taught, supply them with new info and provide a relaxed forum for open dialogue," said Jimmy Stephens, Environmental Health Manager for the City of DeSoto.
Stephens was joined by Environmental Health Inspector Mamata Bhandari, R.S., in the informal afternoon briefing that took participants through the food inspection process using a sample inspection report that covered virtually every type of issue that could arise. In addition to recapping the inspection process, there was ongoing dialogue between DeSoto officials and meeting participants that was extremely constructive and seemed to fill-in any remaining info gaps.
Suzy Dunn-Bradford, Assistant Director of Friends Place Adult Day Services noted: "This meeting was wonderful! It gave me the chance to hear other organizations and other kitchens and how they do things in really a very stress free way to find out the yeses and nos of what we should and should not be doing."
Her sentiments were echoed by participant Nicole Knox who is the Director of Sales for the Holiday Inn Express DeSoto: "I'm not usually in the kitchen or in operations so this was really beneficial for me to take back to my operations team and insure they know all the rules because we want to make sure that we are doing excellent things in the kitchen."
Health Inspectors Share Food Safety Guidelines
The City of DeSoto inspects restaurants and food handling establishments in response to customer complaints and on an ongoing basis depending upon their risk level classification. For instance, a Level 1 establishment such as a cafeteria is deemed "High Risk" and will be inspected two to three times a year.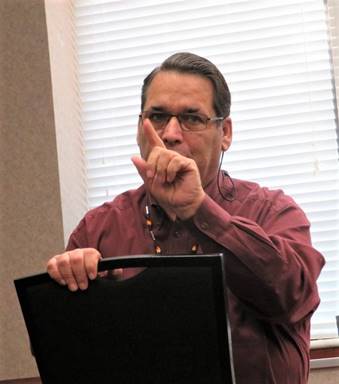 A Level 2 restaurant such as a fast food franchise would be deemed "Medium Risk" and a Level 3 establishment such as a convenience store selling pre-packaged food items would be considered "Low Risk" and inspected with lesser frequency. While tickets might be issued, or closures made for serious health code violations, the underlying goal of DeSoto's food inspections is to protect the public and to bring the food serving establishments into full compliance.
If you dine out or purchase food in DeSoto and encounter unsanitary conditions or unsafe food handling practices please report it to the City of DeSoto via our Action Center at actioncenter@desototexas.gov or 972-230-9600.