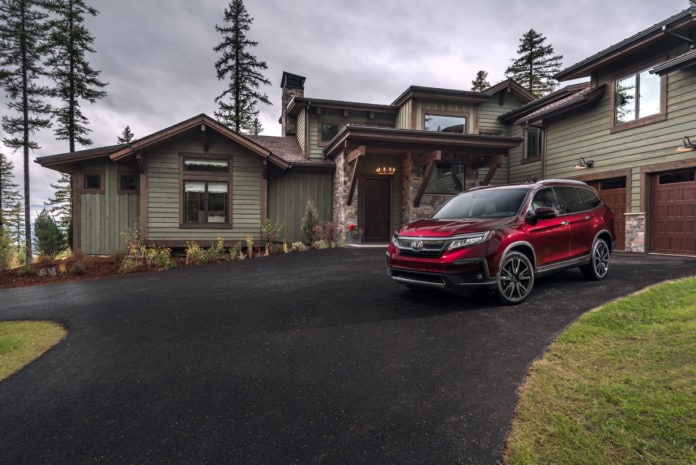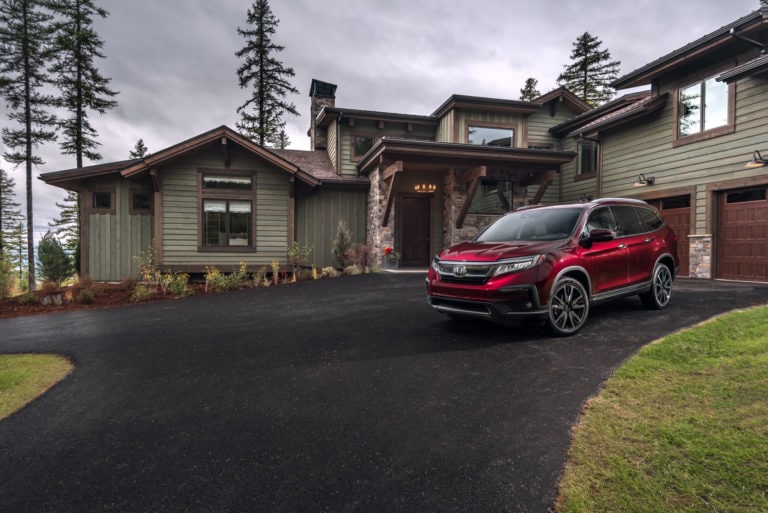 2019 Honda Pilot, HGTV Dream Home Not Included
While driving the new 2019 Honda Pilot, some aspects of this SUV are more than a mere "pipe dream". Honda will return for the third consecutive year as the exclusive automotive sponsor of the HGTV Dream Home Giveaway.
This $2.3 million program, held in Whitefish, Montana, is the largest prize ever to be given away in the program. It includes a dream home complete with furnishings, $250,000 cash and a dream vehicle, a 2019 Honda Pilot Elite. I was lucky enough to be provided the opportunity for an advance test drive of the new Pilot Elite this December and found it to check all the boxes in terms of what any SUV driver would dream of putting in their driveway.
The all-new 2019 Honda Pilot Elite will be integrated into the HGTV television special which will be aired on New Year's day. The special will showcase the design and construction of the home as well as present a custom vignette showcasing the new Pilot. The vignette will not be long enough to present every feature of the Pilot, and I can tell you there are many.
My test model sported 280 horses mated to a 9-speed automatic complete with paddle-shifters and something else I love – hill-start assist. I can't tell you how often I am on a steep grade and fearfully look in my rear view mirror at someone all-to-close behind me and pray that I do not slip rearward when I take my foot off the brake.
Family Friendly Luxury
The word "Elite" in the name of the Pilot is not a misnomer. The interior is plush with leather throughout. The steering wheel is heated, a great feature in this colder-than-normal winter. Ten speakers insure that everyone is surrounded by their favorite sounds as provided by XM/Sirius. Those in the rear have their own Blu-Ray DVD entertainment system complete with headsets so they can watch and listen to whatever they wish as well.
The Pilot Elite is equipped with its own hotspot and a wireless phone charger as well as USBs for those whose phone doesn't fit in the charger. Honda is quite proud of its push-button shifter, although I must admit I have not fully come to appreciate it – largely because Honda and Acura are still the only vehicles to use it I am aware of.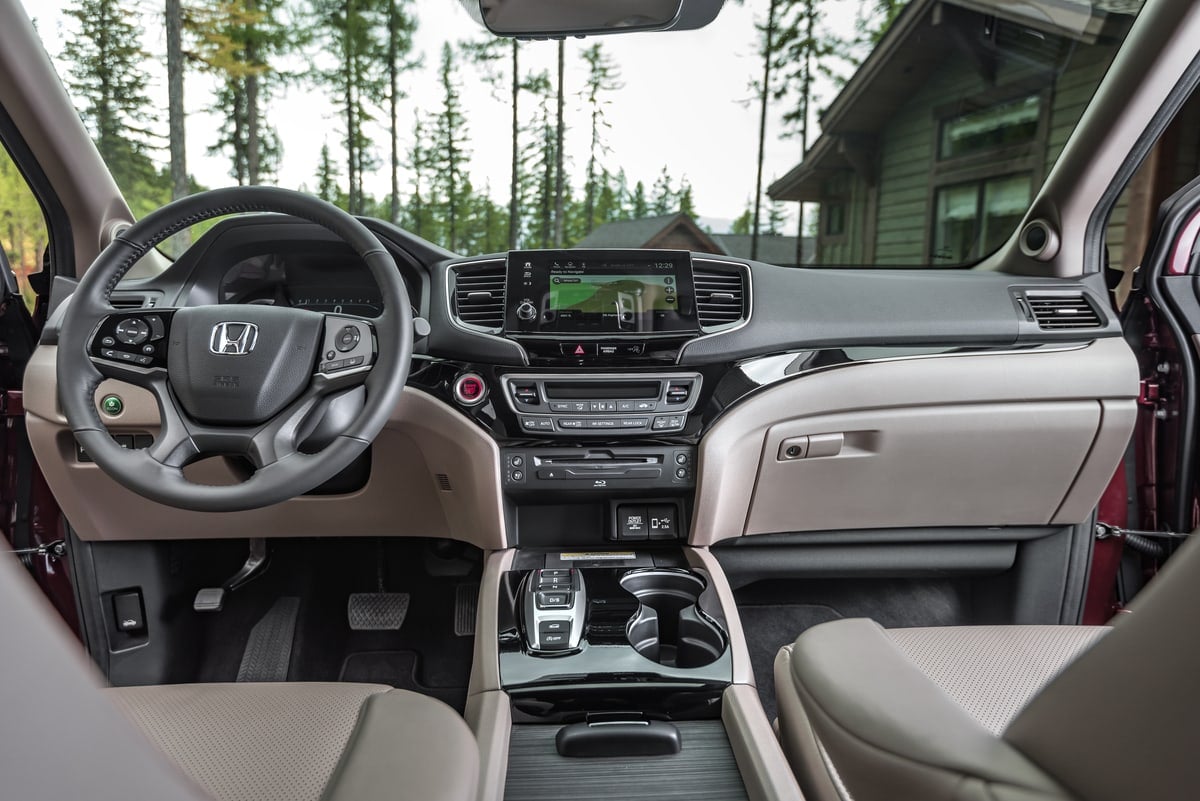 When driving you will find you are equipped with a blind-spot and cross-traffic monitoring system as well as adaptive cruise control, collision mitigation braking, lane keeping assistance and road departure mitigation. In short, everything you need to keep you safe and secure as well as comfortable is in your new "Dream" Pilot!