Buick Lives On with Upscale Offerings
When General Motors reorganized a few years ago and discontinued the Pontiac, Oldsmobile, Hummer and Saturn Brands I admit to wondering why Buick stayed when the much sexier Pontiac went by the wayside. I understood why Oldsmobile, which was so similar to Buick was largely a duplication of efforts. I felt that Saturn was a venture into a territory that would be hard to attract buyers and Hummer – well, we do have a number of wide roads, but fuel prices were going through the roof. I'd always loved Pontiac, and still admit a warm spot in my heart for the Trans Ams of yesteryear. So why did GM keep Buick?
Spending a week this May with the new 2018 Buick Enclave Avenir gave me a better understanding of the Buick brand. The Enclave Avenir is the first Buick I have driven in possibly a decade. Spending a week with this upscale version of the Enclave made me want to drive a few more Buick's to see if they were as smooth, elegant, and still exciting as the Avenir.
2018 Buick Enclave Review
My model was a front wheel drive outfitted with a 3.6 liter direct injection engine and a Hydra-Matic (there's a term I haven't heard in years!) nine-speed automatic transmission. The smooth-shifting multi-speed gears go a long ways in enhancing fuel economy, which the EPA slats at 18 mpg in the city and 26 mpg on the highway. These are excellent numbers considering there is a very respectable 266 lb-ft of torque and 310 horses hidden under the hood. I found no problem accelerating (or stopping) at any point during the 300-plus miles I drove the Avenir the week I had it.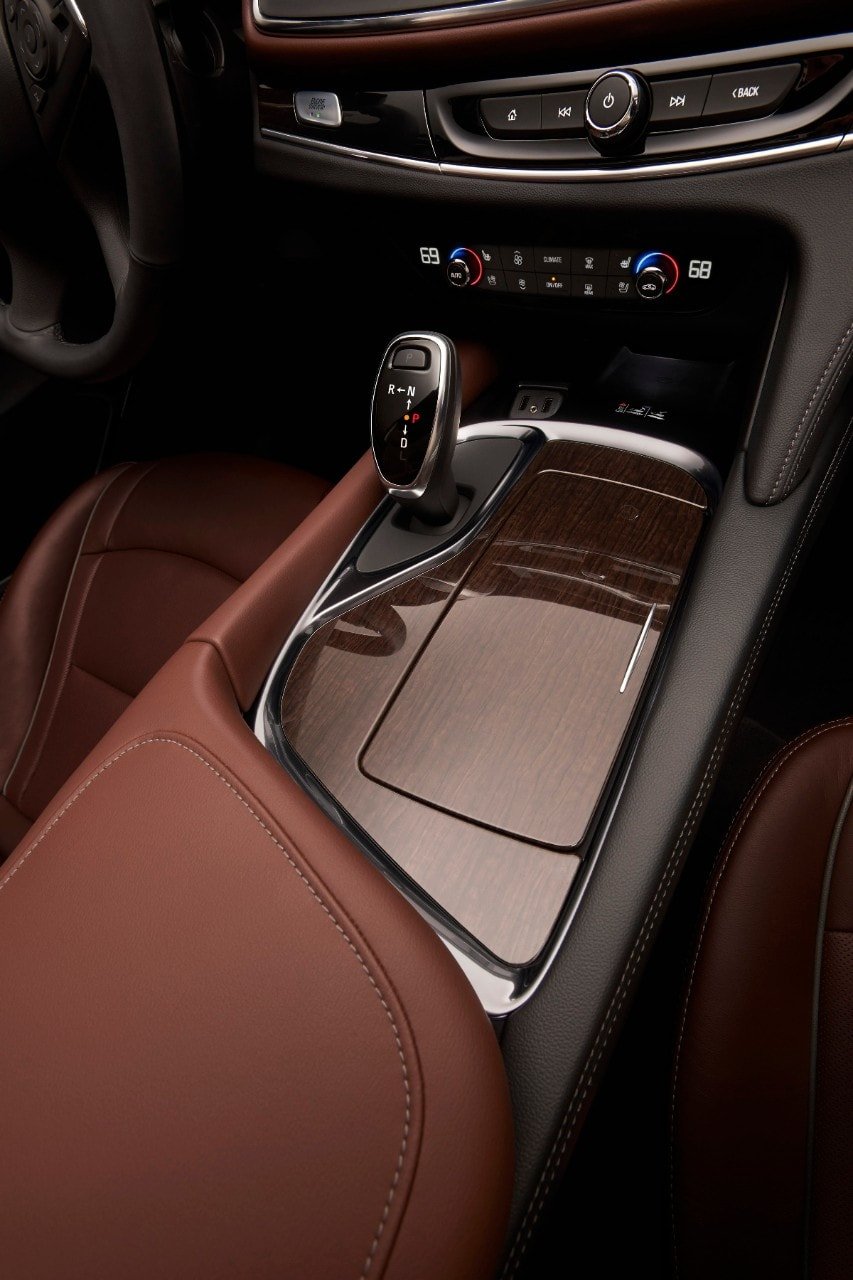 One thing my darling wife and children almost insist on with any SUV is a third row of seats (I have mixed emotions about that – I'm not real high on becoming a taxi-service for the neighborhood children), and the Enclave supplies that third row. And it manages to do so comfortably, while offering enough room for occupants in all three rows. It even has ample cargo space behind the third row (23.6 cu. ft.).
Even though there are no comfort and safety features that are lacking on this vehicle, perhaps the one feature that most impressed the children was the Buick logo which "Magically" appears on the pavement at night when one approaches any of the doors of the Avenir. Well, I admit I really enjoy it as well. Is that alone worth the $53,415 standard vehicle price? Maybe not quite, but it sure is a nice touch! If you're in the market for a family vehicle that doesn't drive like a boat, take a look at the 2018 Buick Enclave, it meets a lot of needs and is great on the road.