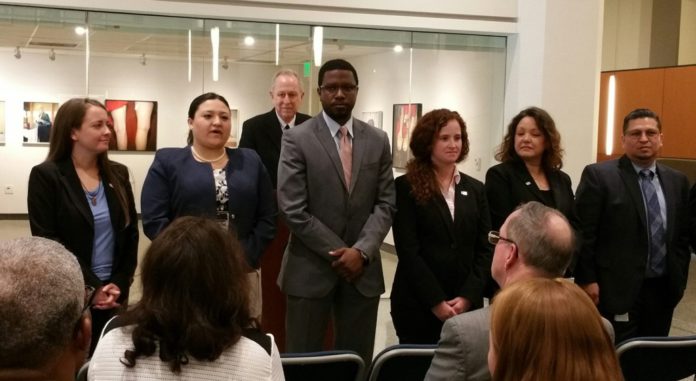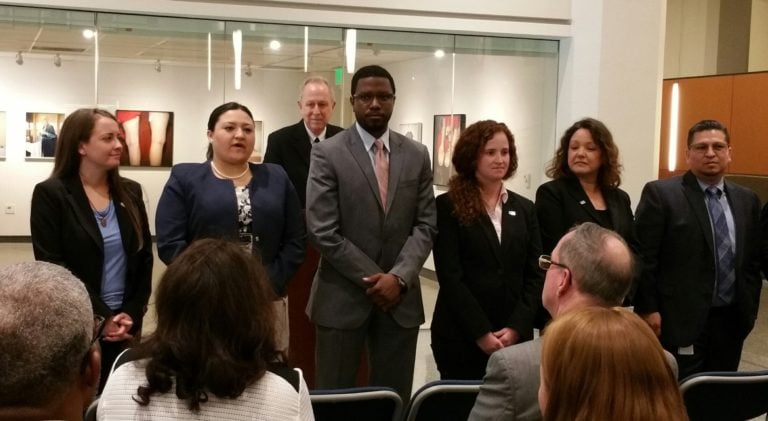 Law Students Work With Rep. Giddings On House Bill
DESOTO—Dedicated research efforts of a group of UNT Dallas College Of Law students may soon result in a better life for non-violent offenders. The students are working with Texas State Representative Helen Giddings on House Bill 1507.
Representative Giddings filed House Bill 1507 on Feb. 2, 2017. The bill is an effort to remove some of the serious collateral consequences of a felony conviction for non-violent offenders who complete a term of community supervision.
Under current statutes, the judge has discretion to remove all disabilities that result from a criminal conviction if the defendant successfully completes a term of community supervision. While judges have always had this authority, it has been underutilized. House Bill 1507 attempts to provide more awareness of this judicial discretion.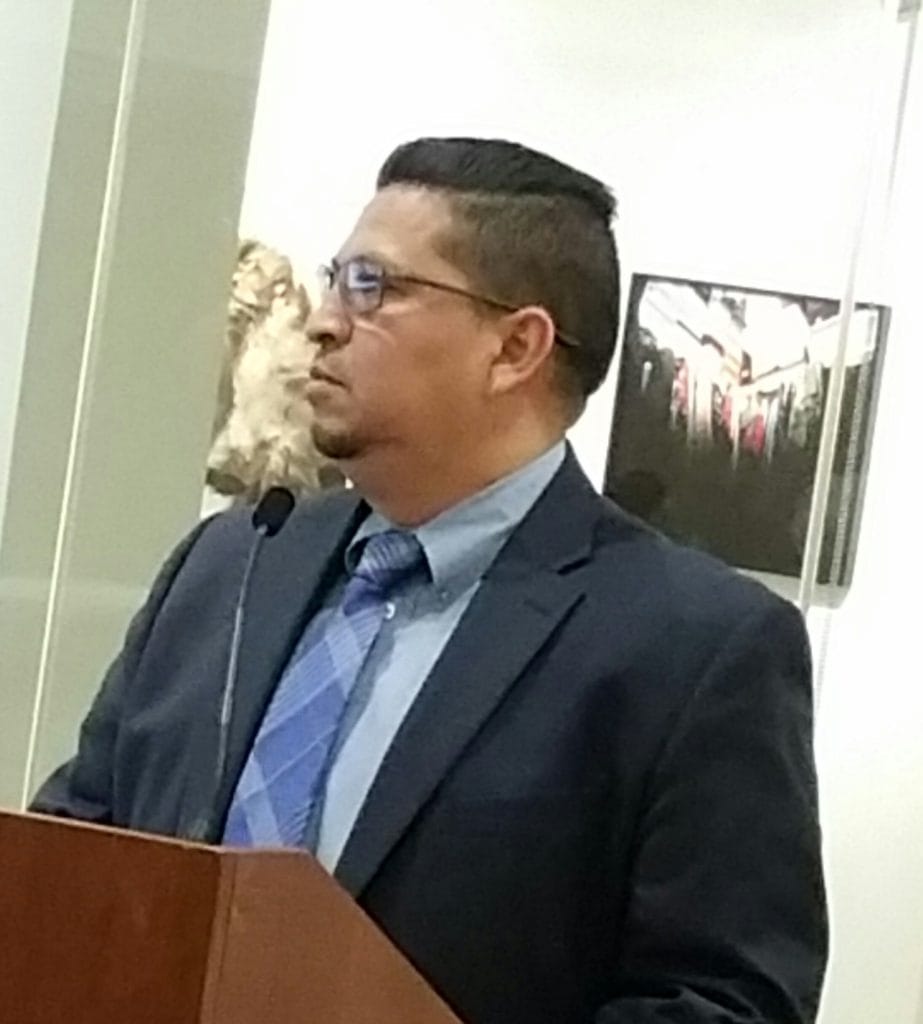 Third-year law student Joe Flores explained proposing changes to the admonitions form for a guilty plea at a recent press conference. The form should include a statement that at the end of successful completion of a term of community service, a judge may remove the defendants' disabilities. This will allow the defendant to seek a better paying job than minimum wage jobs, which are all that's usually available to anyone with a felony record.
The students have also proposed the order dismissing the case at the end of the successful completion of the requirements should contain an option box for the judge. The judge could check this box to order removal of any disabilities.
House Bills 1507 and 1508 Filed
At the same time, Rep. Giddings also filed House Bill 1508, which will clarify the regulations for eligibility to receive an occupational license. Many trades and professions require occupational licensing, but some of them disqualify those individuals with criminal convictions.
As the statute now stands, someone with a criminal history can get a letter informing them they're eligible to obtain a license with their record. However, many apply and enroll in costly training programs only to learn—after completing the course—they are ineligible because of their criminal conviction.
Law student Nicole Ward said the students drafted proposed language for House Bill 1508 to require schools and training programs that lead to occupational licenses to inform applicants of the criminal history letter prior to enrollment. This awareness will prevent someone wasting time and money on a program that doesn't allow licensing of anyone with a felony record.
"House Bill 1507 is not trying to create a new law but to modify the existing system," he said. "These are not violent criminals but people, often at a young age, who made a mistake. After community supervision, the judge has the power to release them from the stigma of a criminal conviction. Many people don't know about this opportunity, so the simple modification of a two-box form will offer this chance to more people to achieve clemency."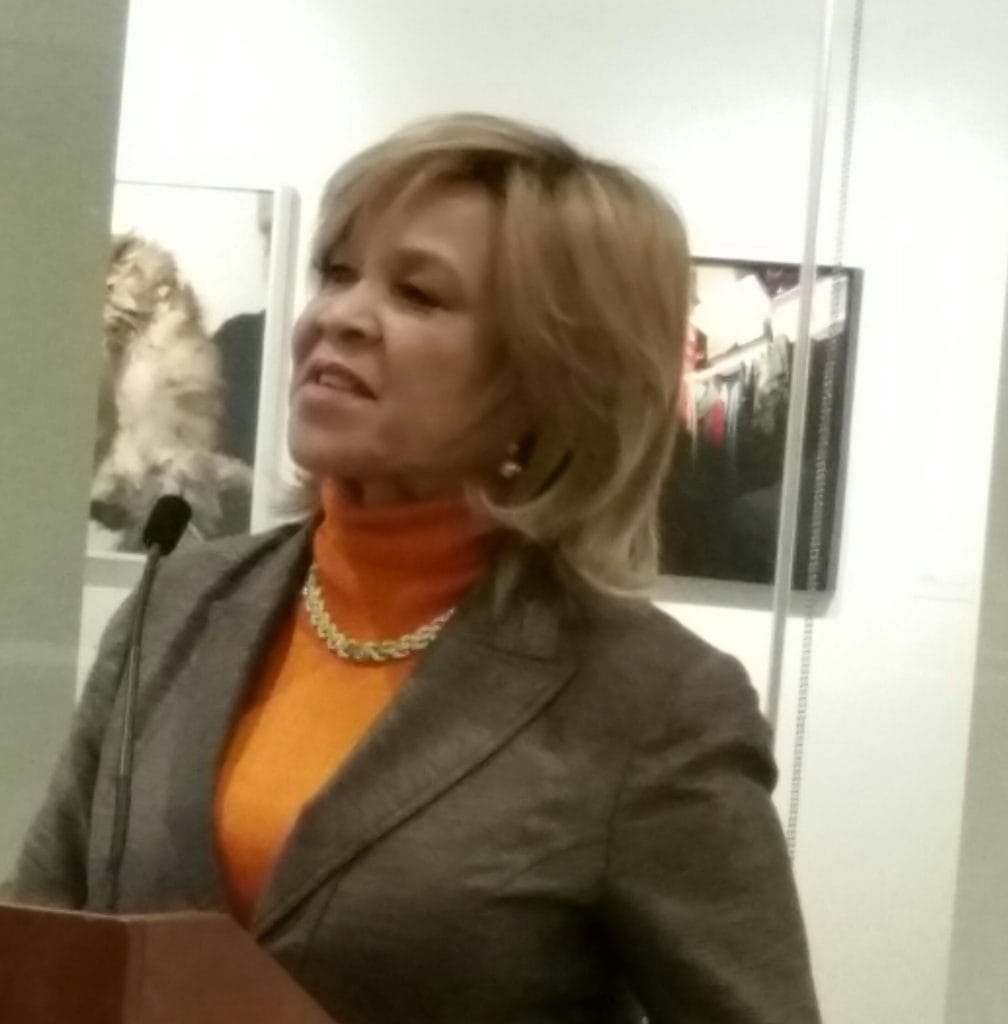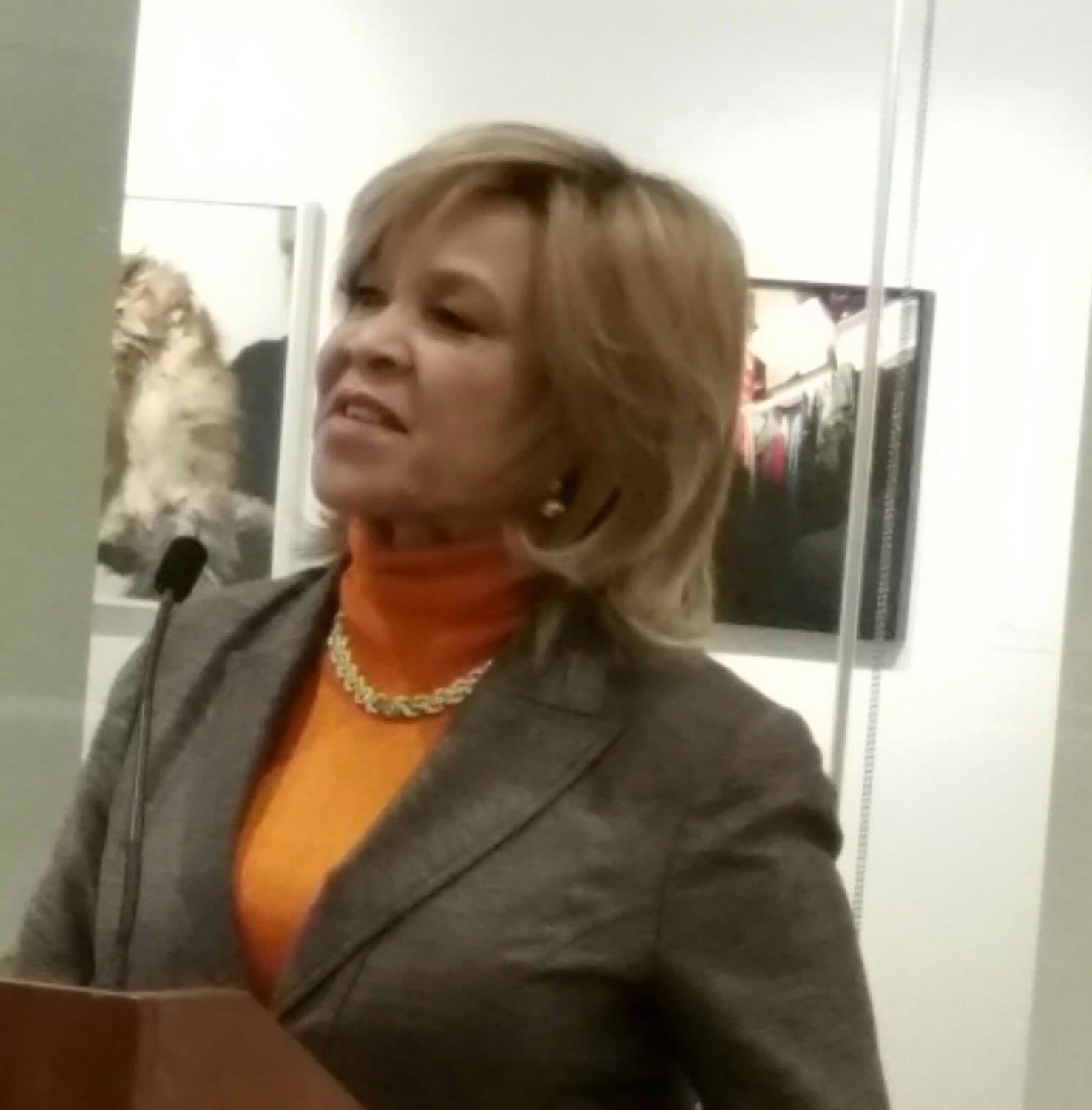 UNT Dallas Students Take Part In Legislative Process
UNT Dallas College of Law Dean Royal Furgeson said he was extremely proud of these law students and their efforts to provide transparency to a little-understood law. He explained that two-thirds of non-violent offenders are usually eligible for probation. The judge has the discretion to decide whether or not they are ready to re-enter society with their records expunged.
Dean Furgeson, Rep. Giddings, Executive Director of the Texas Offender Reentry Initiative Tina Naidoo, and the law students who worked on the legislation participated in a press conference Friday, February 17 at the UNT Dallas College of Law School Lobby.
Rep. Giddings said that collaborating with the students was a delightful, inspirational experience for her. The students will present the bill to the 85th Legislature session in Austin in April.