Jury Selection Begins In Trial Of Commissioner Price
DALLAS—Jury selection began Tuesday, almost three years after the grand jury indictment of Dallas County Commissioner John Wiley Price.
Commissioner Price, along with his Chief of Staff Daphney Fain, stood before North Texas Chief District Judge Barbara Lynn as 12 jurors and four alternates were culled from a potential pool of 70 delegates.
"This jury selection is a bit atypical and more extensive than most cases," said Attorney Stephanie Luce Ola, Criminal Defense Attorney and expert in jury selection. "This past fall the potential jury pool was given a 20 page questionnaire to complete. And that is well in advance of how long they normally give questionnaires out."
Judge Lynn began the day explaining her stance on "voir dire" (the jury selection process). Voir dire is used to determine if any juror is biased and/or cannot deal with the issues fairly. This concerns the issue of familiarity with those involved in the case and any family or social commitments that would not allow the jurists to serve the entire length of the trial.
"This is a very interesting portion of the trial. We normally don't get to hear from the jury until they return with the verdict. Now you get to ask the court questions and voice your opinions," Said Hon. Lynn.
The judge referred to the jurors only by number and their first names. They are all from the North Texas District which includes the counties of Ellis, Dallas, Navarro, Hunt, Johnson, Kaufman, Rockwall and Tarrant.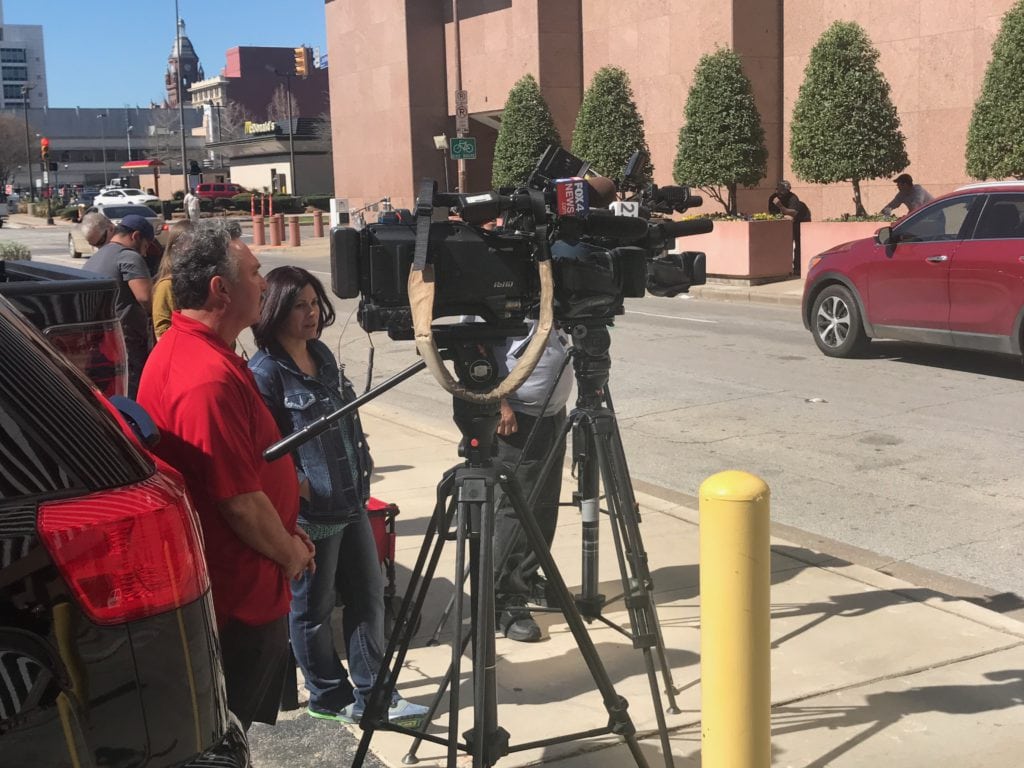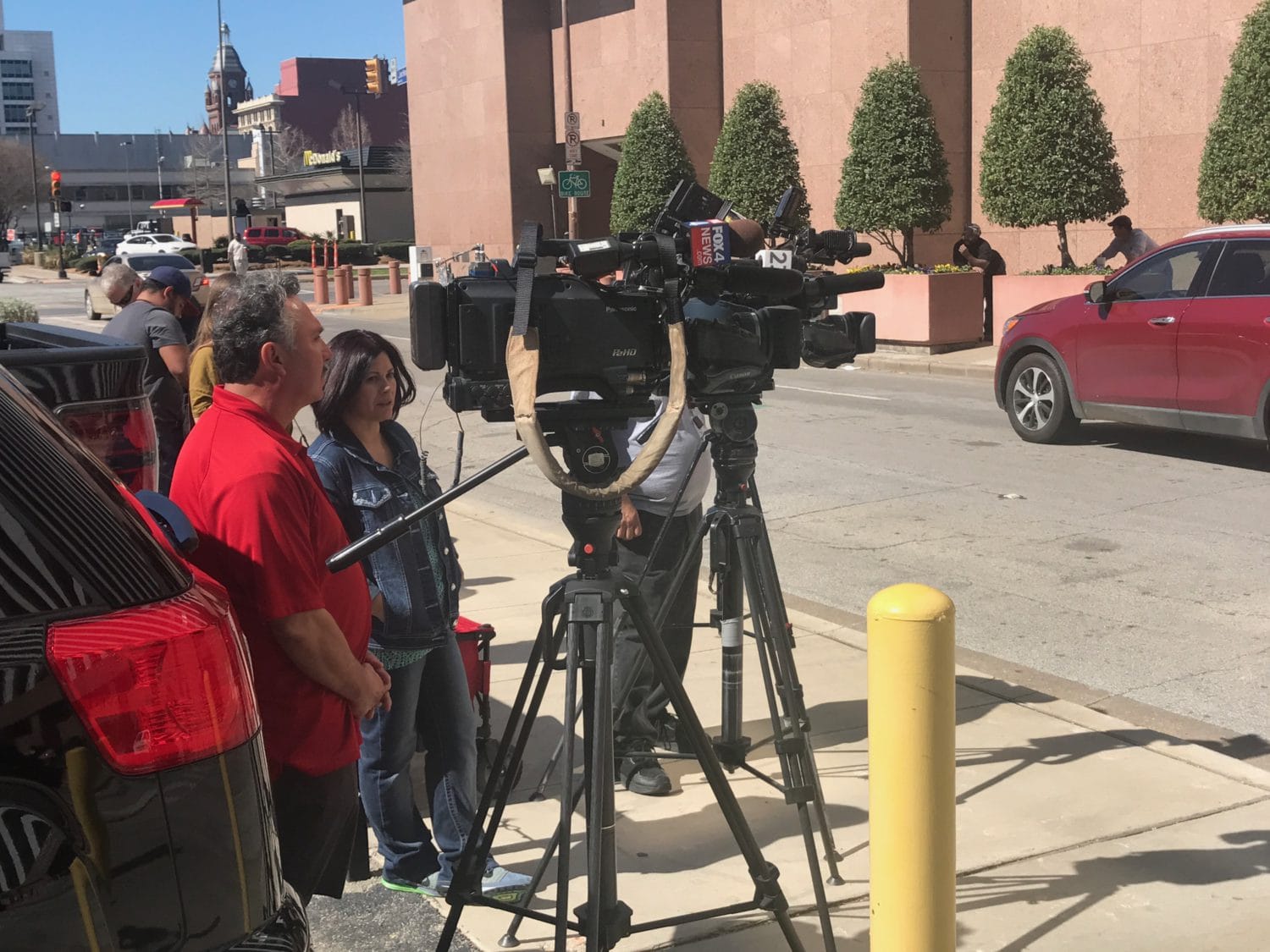 Media Attention Surrounding The Trial
Jurors were warned if selected that they would have to recuse themselves from any type of media surrounding this case.
"Impose on yourselves extraordinary measures not to read, see or hear publicity on this case," she said.
Next, Lynn also noted that previous media reports would be of no concern.
"This case has generated and will continue to generate a lot of publicity. Nothing you have read, heard or seen has anything to do with this case," said Hon. Lynn. "This case will be decided in this room. By evidence and testimony heard in this room."
And, unlike television dramas, selected jurors will go home each day.
"Sequestering in hotels is not a useful as it used to be," said Ola. "Especially since everyone has the world of information at their fingertips anyway. A case like this is going to be tough for a jury."
Juror Viewpoints
Another unspoken purpose of voir dire is for attorneys to get a feel for the views of the jury panel. A wide assortment of North Texans including teachers, health professionals and lawyers were among those questioned Tuesday.
"John Wiley Price is essentially a local celebrity. There are people who have been following the case since the beginning and are going to have bias. Others might have bias because of experiences with him in the past," said Ola. "People have strong opinions on politics. People have strong opinions on celebrities. This case has both."
Consequently, Ola says this combination might also result in an abnormally long jury selection process. "There's an old saying, 'If you talk, you walk.' usually the more jurors talk the more an attorney can find a reason to disqualify a potential juror."
In the first couple of hours their shared views were just as varied as their jobs.
Potential jurors included:
-a woman who said that race was a major factor in this case. "I think that people of color are prosecuted more frequently in this country. They can't always afford high priced legal representation for themselves.
-a man who asserted that he didn't believe the veracity of the FBI. "In this last election the FBI Director inserted himself in the election for one person over the other. Just seeing things like that makes me feel uncomfortable. How do we know that won't play a role even in a case like this."
-a woman who thinks the Department of Justice is long overdue for drug related reform.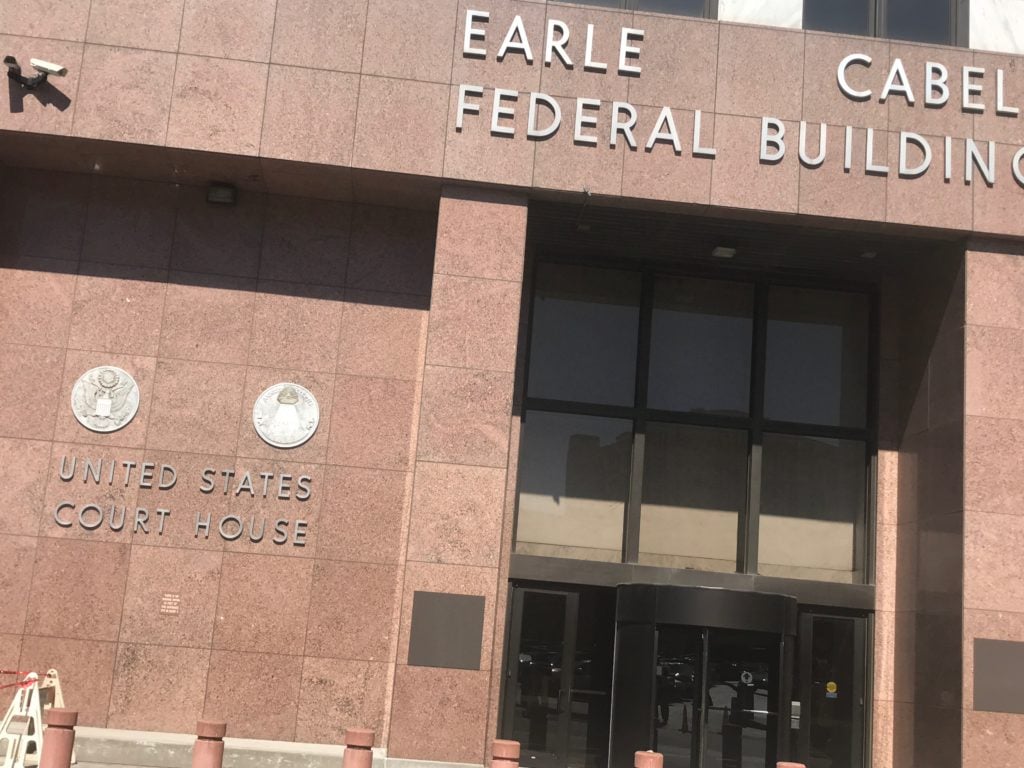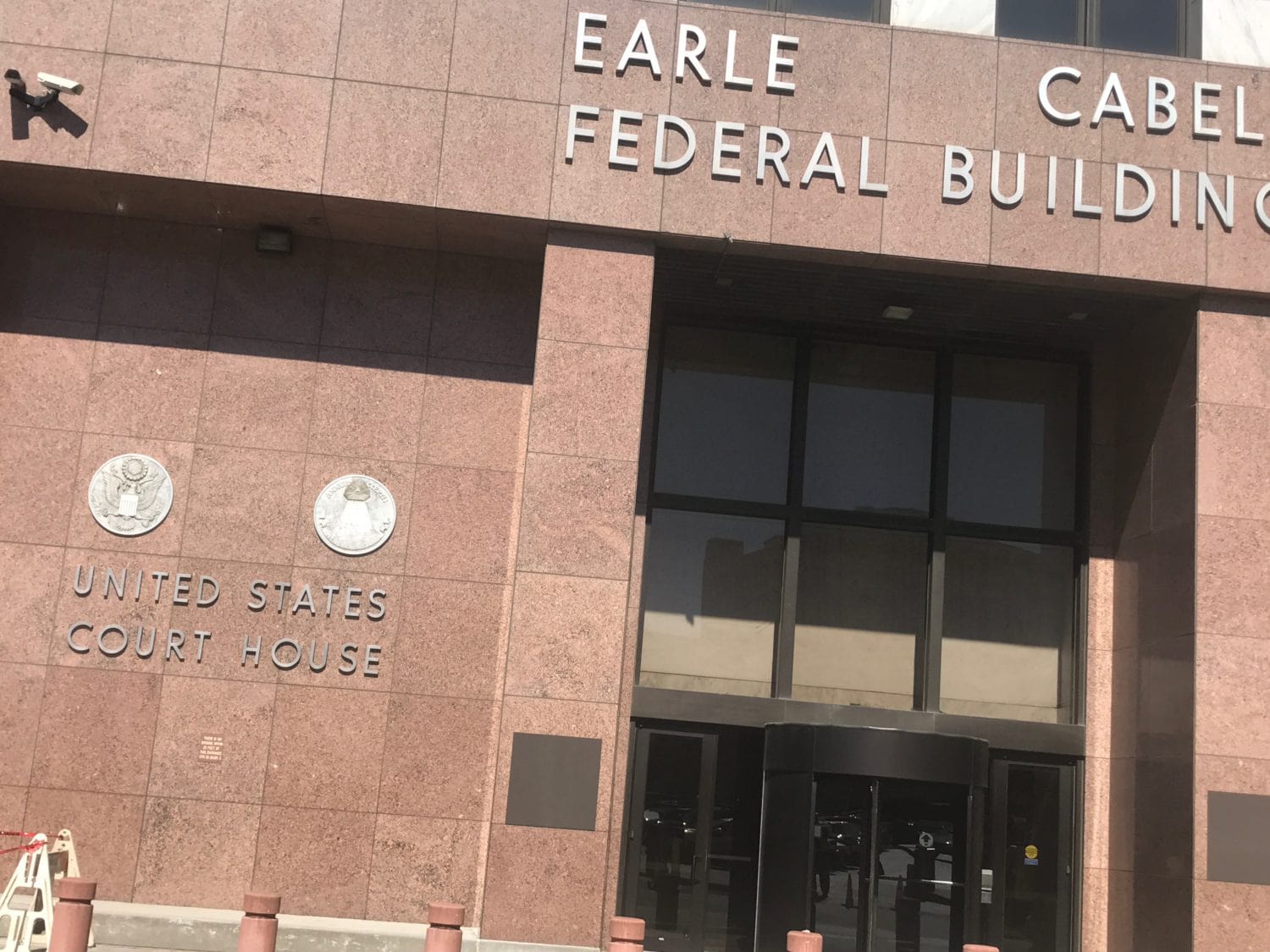 Alleged Misconduct
Commissioner Price and Fain face 13 felony counts of conspiracy, tax violations and false statements.
According to the indictment, Commissioner Price accepted more than $950,000 in cash, cars and land from Kathy Nealy from January, 2001 through June 27, 2011. The payments from the Dallas lobbyist were allegedly in exchange for using his influence and position on the Commissioners Court to act favorably on behalf of Nealy's clients and those of Christian Campbell, another consultant in Dallas.
These financial benefits, averaging between $5,000 and $10,000 per month, were never disclosed on the Commissioner's tax returns or on state-mandated Financial Disclosure Statements that he signed under oath and filed with the County Clerk for public inspection.
All told, Commissioner Price allegedly took in more than $1.1 million that he did not report, filing false and fraudulent income tax returns for 2007, 2008 and 2009. While Nealy was paying bribes to Commissioner Price, she actively evaded paying more than $600,000 in income taxes that she admitted owing. In addition, the indictment also alleges that Fain made false statements to special agents with the FBI regarding Commissioner Price's involvement in MMS.
"The FBI's top criminal program priority is investigating allegations of public corruption," said Special Agent in Charge Diego Rodriguez. "The defendants' alleged actions were designed for personal financial gain at the expense of their constituents and the federal government. These types of actions constitute a breach of the public's trust, erode confidence in government, and cost taxpayers money and resources."