Six Flags Over Texas turns 60 on Aug. 5, and they invite new and old fans of the beloved theme park to join the celebration. Local businessman Angus G. Wynne Jr. envisioned his Arlington theme park as an affordable family entertainment venue, where a single admission price included all the rides and performances in the park. When the park opened Aug. 5, 1961, adult tickets were only $2.75, and children were admitted for $2.25.
Those of us who grew up in North Texas have many favorite memories of our family's visits to the park, and will especially enjoy the retrospective views of the park's history at the 60th Anniversary Museum. The retrospective, located in the Crazy Horse Saloon, is open through Aug. 8, and features priceless items and footage dating back to the park's construction in 1959.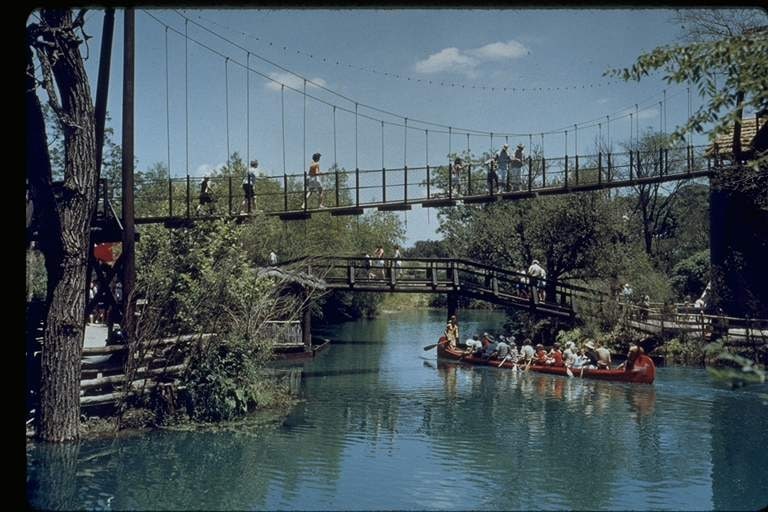 Six Flags Over Texas
Wynne named the park for the six flags that have flown over Texas: Spain, France, Mexico, the Republic of Texas, the United States of America, and the Confederate States of America. Six areas of the park showcased the landscaping, food and history of those regions during the park's early years, but the park now has ten themed areas.
"This entire season has led up to this anniversary celebration," said Six Flags Over Texas Park President Ron McKenzie. "There have been so many memories made here at the park over the last 60 seasons— from a first roller coaster ride to a first taste of funnel cake. We know that guests are excited to relive those memories— and to make new ones for generations to come."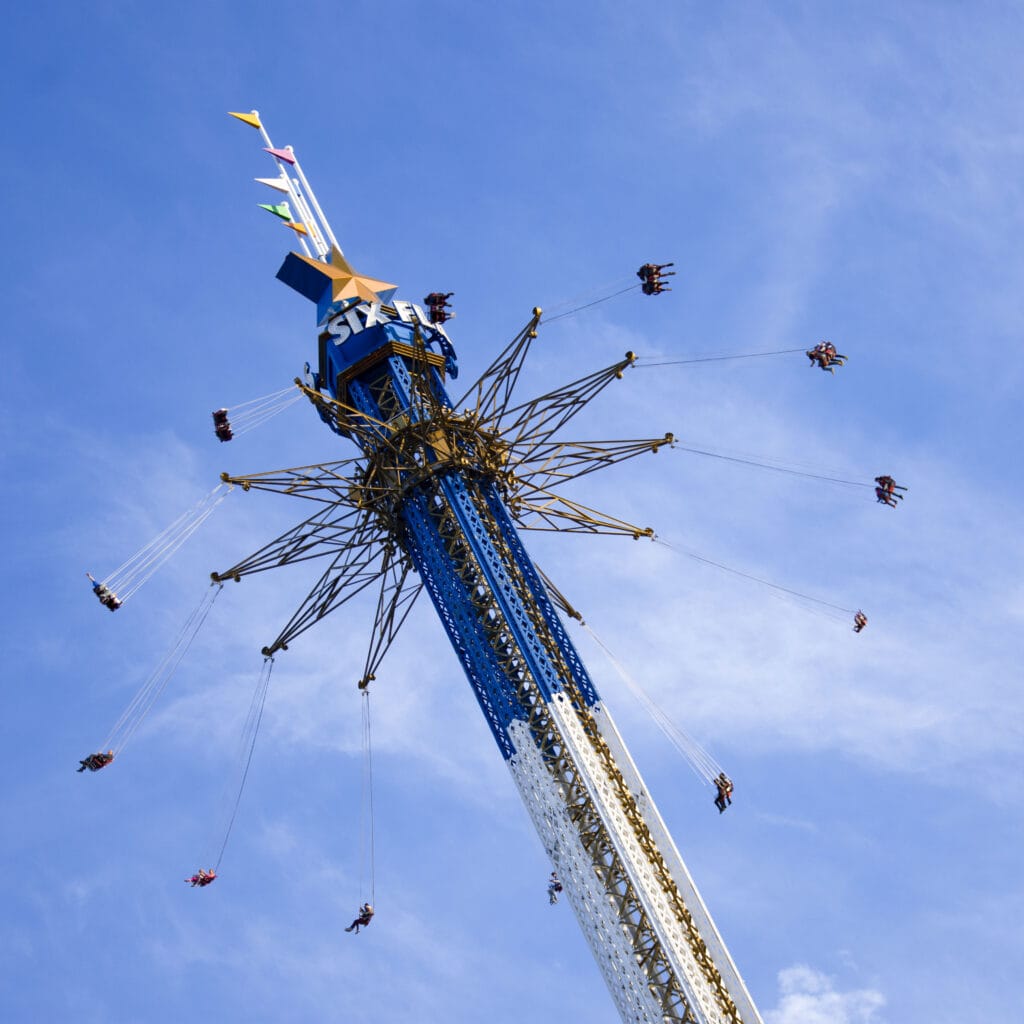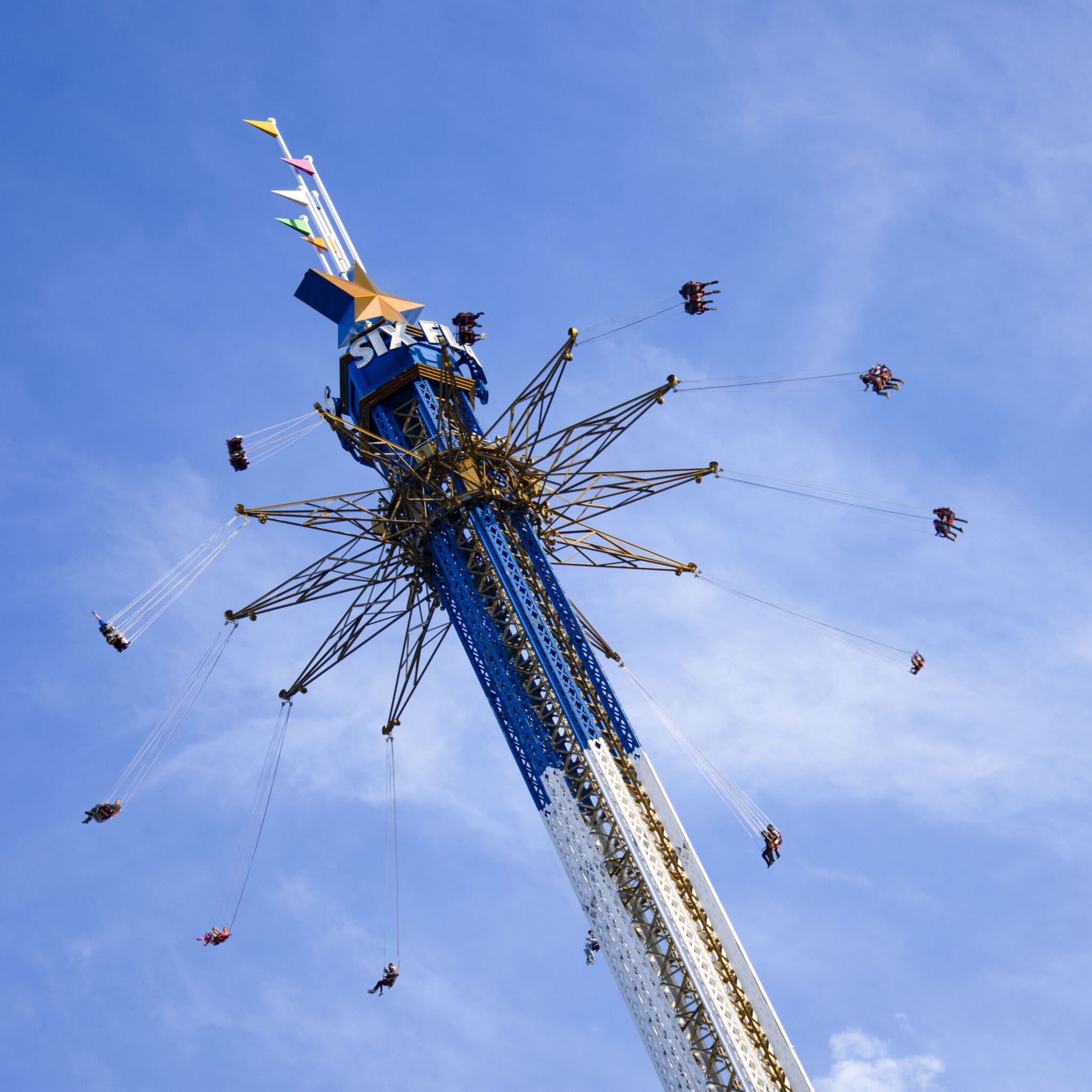 The first 10,000 guests at the park Thursday, August 5 will receive a free commemorative 60th Anniversary button. A 1 p.m. ceremony will be held outside the Crazy Horse Saloon, where park president Ron McKenzie is expected to make an exciting announcement about what lies ahead and pay honor to how it all began. Guests can also enjoy specialty throwback food and drink items, including Pink Thing bars priced at only $1 only on August 5.
Ignite the Night
The Dallas Cowboy Cheerleaders will headline "Ignite the Night," a high-energy show that leads up to a 60th Anniversary fireworks show each night August 5-8. During the 60th celebration, guests can enjoy everything Six Flags Over Texas has to offer, including:
More than 45 rides and attractions; The Best of Texas festival that continues through August 8; The last chance to catch live shows Deep in the Heart and Blazin Bellz; Casa Magnetica, a 1962 Tilted House attraction that reopened this season for the first time since 2011; Diamond Jubilee Jazz Band at the porch of the Crazy Horse Saloon; and Dancing Fountain Show at Texas Star Mall.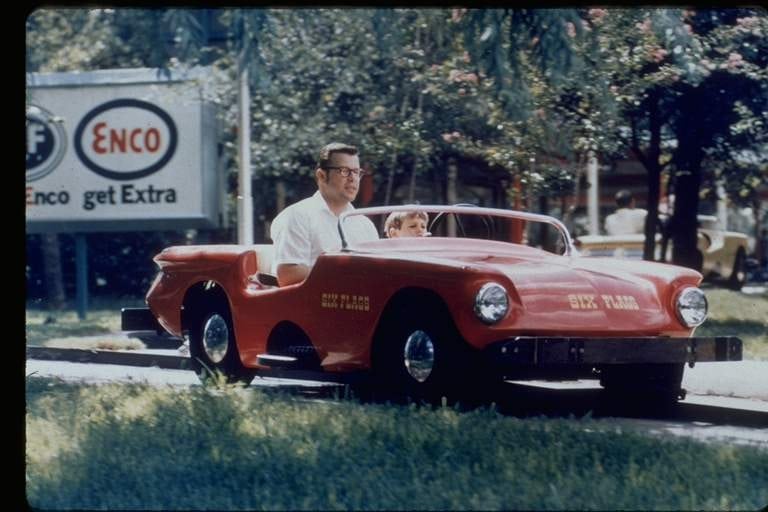 New rides and technology have replaced almost all of the park's earlier attractions, but Six Flags is bringing back a few favorites, like Casa Magnetico and a log chute ride, for the anniversary. The Heritage Railroad Train that circles the park is the one ride that's still going strong since they first opened. Six Flags has lived up to its "Thrill Capital of Texas" title by adding new attractions for thrill-seekers of every age. Several new attractions will open next summer, including Bugs Bunny Boomtown and Aquaman Powerwave.
Six Flags Entertainment Corporation is now the world's largest regional theme park company, with 27 parks in the U.S. Canada, and Mexico. The company's flagship park, Six Flags Over Texas, features over 100 rides, shows, and attractions, including 14 world-class roller coasters like New Texas Giant and Titan. Six Flags Hurricane Harbor, the largest waterpark in North Texas, features more than 40 rides and attractions like Typhoon Twister and Tsunami Surge.
Six Flags Over Texas and Hurricane Harbor Arlington are open daily through August 15. For more information, visit www.sixflags.com/overtexas and www.sixflags.com/hurricaneharbortexas.