Shell Shack Serves Delicious Food That's Fun To Eat
A new and much bigger Shell Shack opened to rave reviews June 21, at 2326 N. Henderson Avenue in a space that was formerly home to Mellow Mushroom. The popular restaurant/bar now boasts a lot more space on the inside, a patio, and more parking spaces.
Owner/founder Dallas Hale promises "the food will be even better, with our fresh crabs, oysters, shrimp, catfish, and more on the menu."
My husband and I attended a media preview just before the new Shell Shack opened, and I can personally vouch for the delicious food. It's not only great to eat but ever so much fun to play with!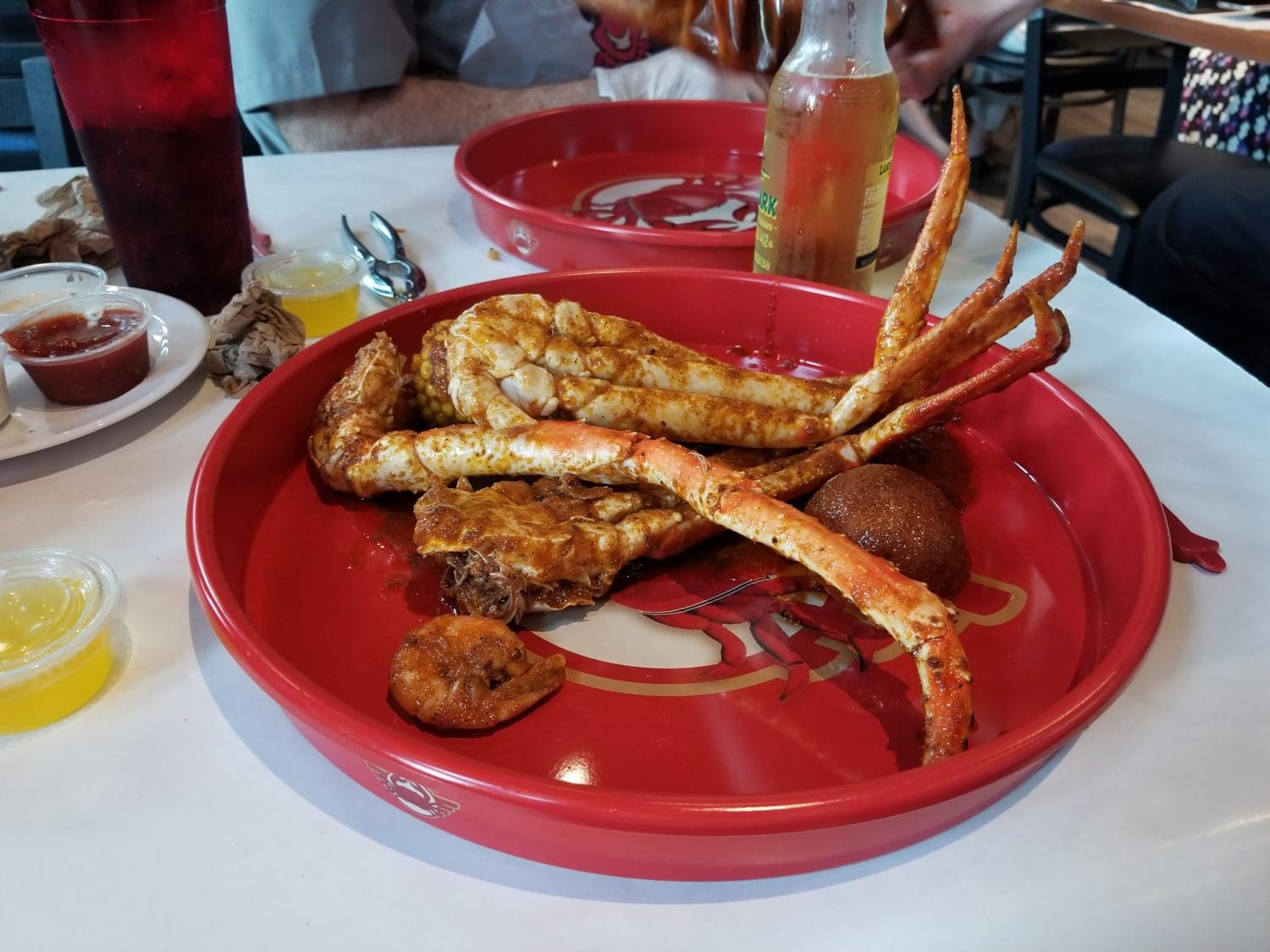 If you've never been to a Shell Shack, prepare to let your inner child come out and play. As soon as your waitress ties a plastic bib around your neck and hands you several different instruments (something like nutcrackers and hammers) to use, bags filled with hot and spicy boiled seafood are dumped on the table in front of you. For those of us who weren't quite sure what to do with all this equipment but eager to taste some of the King Crab, snow crab, shrimp and other goodies on display, our servers were more than happy to show us what to do. First you put on plastic gloves, since you are about to make a big mess. There is simply no other way to get into that succulent seafood!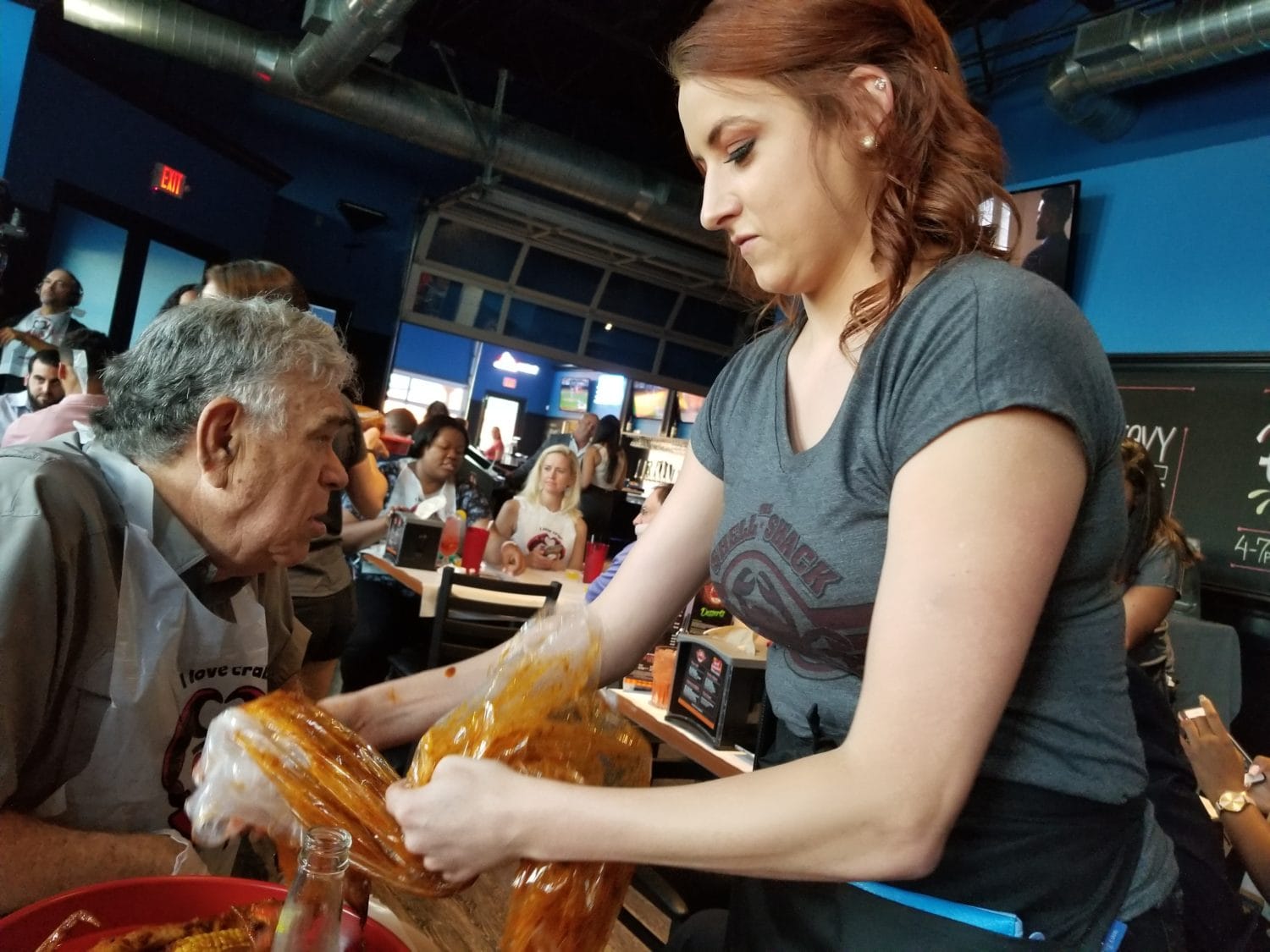 A Messy Experience That's Worth The Hassle
In spite of wearing surgical gloves and bibs, most of us still managed to splatter some of the Cajun spiced sauce used in their famous Boil on ourselves, but it was worth it. The Boil's ingredients include fresh crab, shrimp and crawfish along with new potatoes, corn and sausage with your choice of spicy seasonings in the sauce. Shell Shack has a power hand cleanser machine that is almost as much fun to use as it is to play with your food. Who knew eating could be so entertaining?
For those finicky eaters who prefer not to eat with their hands, it is possible to order your Boil served "Uptown Style," which means they de-shell your seafood before serving it. It costs a little more, but for those on a tight schedule it is probably worth it (just not as much fun). Market prices for the different crab varieties will determine the price of your Boil.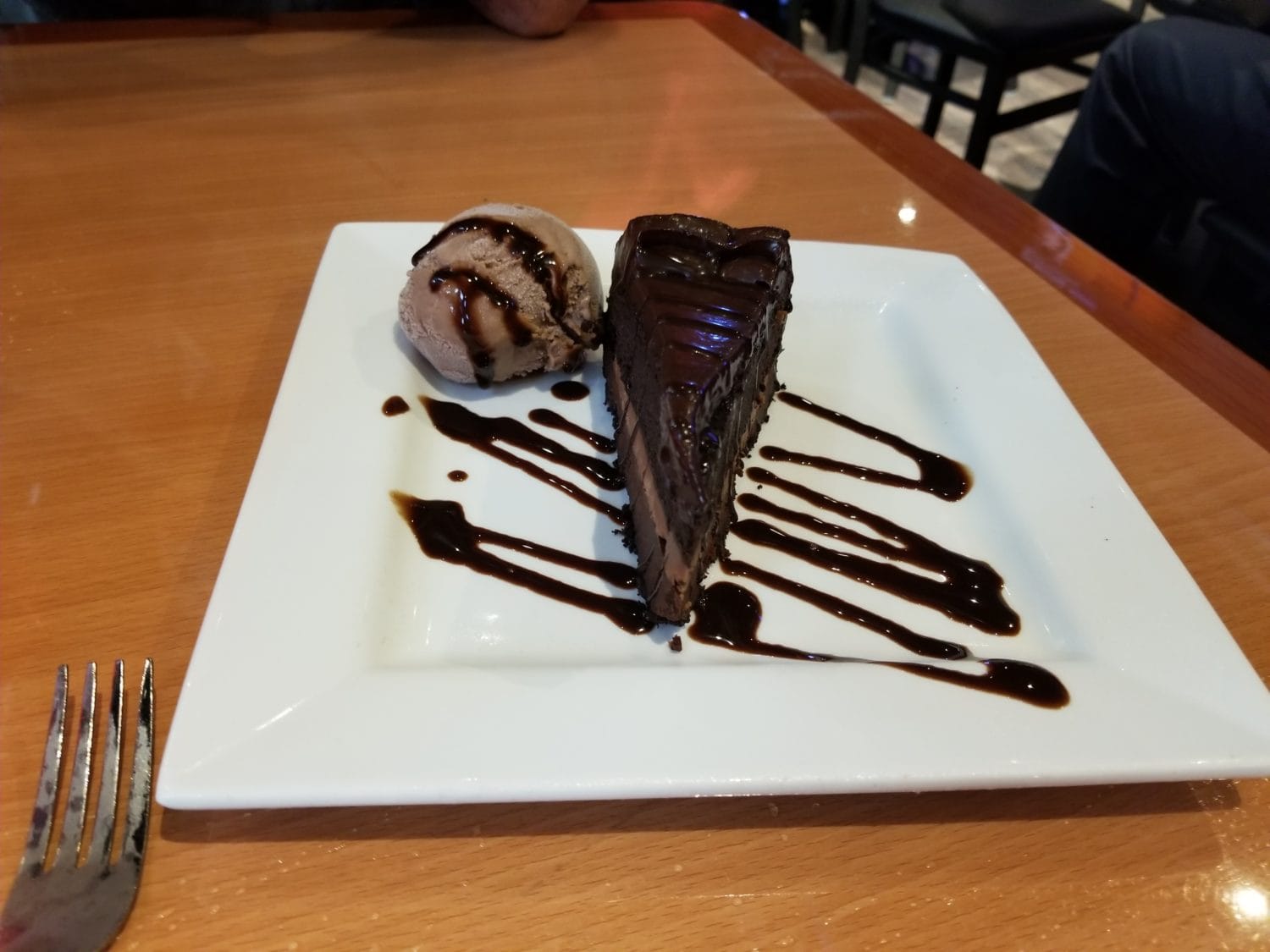 We loved our appetizer of fried calamari ($9.99), Buffalo shrimp, catfish basket and fries ($10.99), and Crab Tater Tots ($6.99). Desserts were good too, especially the decadent chocolate cake and carrot cake, made in house. But most of us were far too full to eat anymore. Our helpful servers insisted on boxing the desserts for us to take home, and we noticed quite a few happy diners leaving with to-go boxes.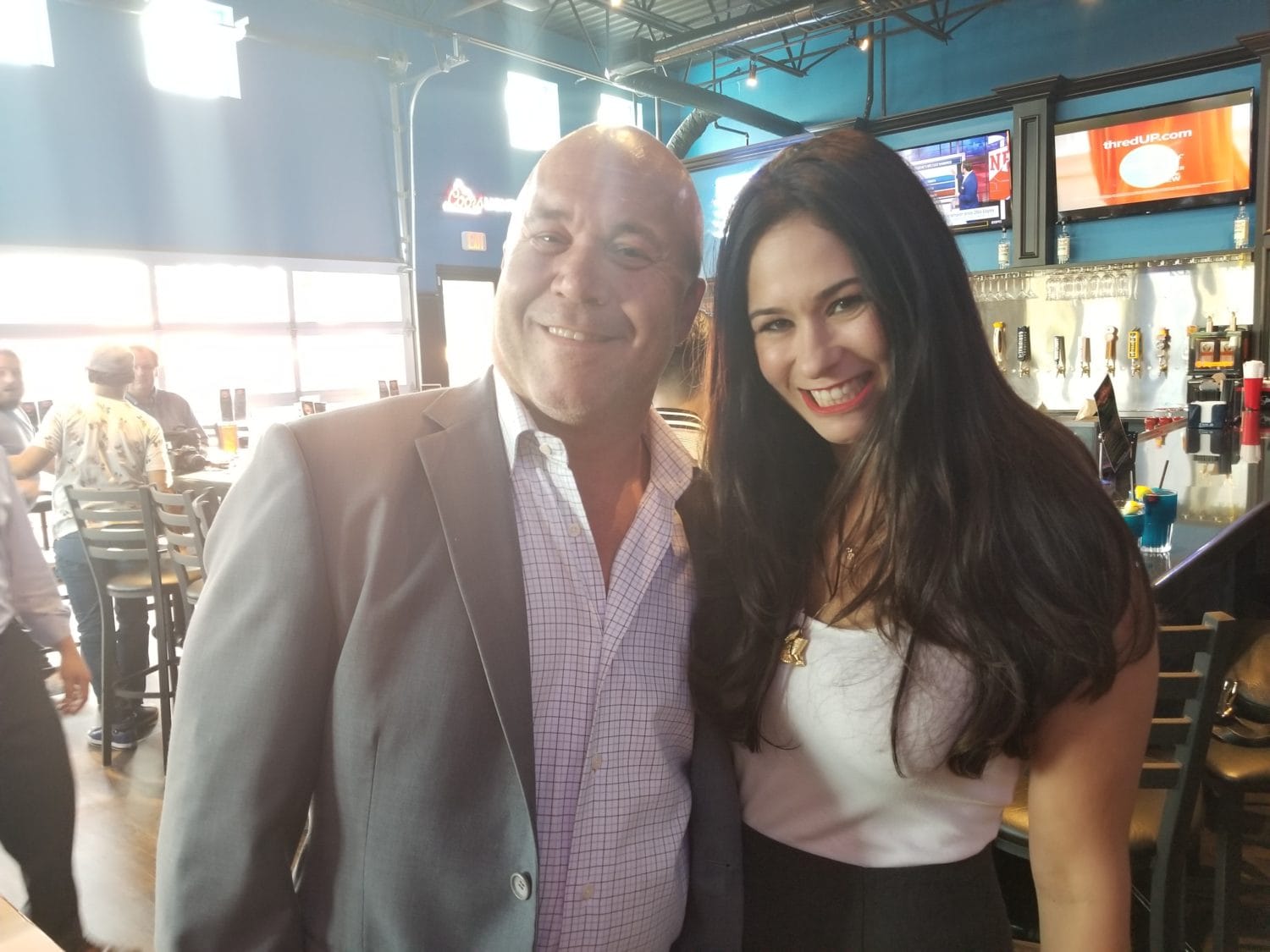 Shell Shack Continues Opening New Locations
Shell Shack founder Dallas Hale and his Crafted Bar Concepts now have Shell Shacks in Arlington, Dallas, Mesquite and Plano, and they are opening stores in Denton and Fort Worth very soon. A Houston branch will also open in July, and the company is selling franchises for other locations.
They recently opened Sushi Marquee at The Star in Frisco; it's another highly entertaining, festive restaurant/bar/club that incidentally serves delicious, fresh sushi and seafood. Screens above the sushi bar show feature film clips from the '80s, and talented bartenders are inspired to concoct innovative craft cocktails to keep the party going. Sushi Marquee is definitely not a fast food sushi restaurant, but a destination dining establishment.
When Hale and company vacated their former Shell Shack premises on McKinney Ave., they announced plans to open a new poke concept, Poke Go Go, in that space. The menu will focus on raw fish bowls.
The company also owns and operates The Back 9 Sports Bar & Grill in Addison, which is popular in the community with its multiple TV screens, good food and laid-back, neighborhood vibe.