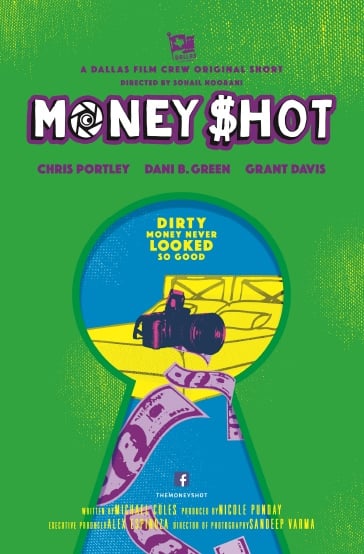 DALLAS—Saturday, the Dallas Film Crew is hosting the 2nd Annual DFC Premiere Film Festival at the Texas Theatre in Oak Cliff. The festival showcases eight short films by local artists and filmmakers from 3-7 p.m.
The films to be shown are: "A Trip to Morningside," "The Green Handkerchief," "Who Ever Knew," "Patrick Snow and the Eight Speed Dates," "The Circle of One," "The Jar," "The End of Bloody Spiral" and "The Money Shot."
A Cedar Hill resident, Dani B. Green, has a feature role in "The Money Shot." Green was salutatorian of Cedar Hill Collegiate High School in 2013. After attaining her associate's degree while still in high school, she graduated from Texas State University in 2015.
Dani said she first got the acting "bug" as a fifth grade student attending Brandenburg Intermediate in Duncanville.
"Our teacher, the incomparable Mrs. Natasha Reed, had our class put on an end-of-the-year play [Shakespeare's Twelfth Night]. I was determined to nail my audition for Olivia. I even practiced in an English accent and made a prop. However, when it came time to audition in front of the whole class, I experienced terrible stage fright and forgot everything. Needless to say, I didn't get the part. However, interestingly enough, there was something about memorizing the lines, trying to become this other person, and even the heartache of finding out I lost the role to my best friend that lit this fire in me," she said. "Somewhere in there, I developed this love, this passion for acting. Mrs. Reed ended up giving me another part in the play. Performing on stage in an auditorium full of kids was somehow less nerve-racking than auditioning and I thoroughly enjoyed it."
After her family moved to Cedar Hill, Dani said her Cedar Hill Collegiate High School Principal Usamah Rodgers encouraged her to form a drama club. The school had only been open a few years and lacked extracurricular activities.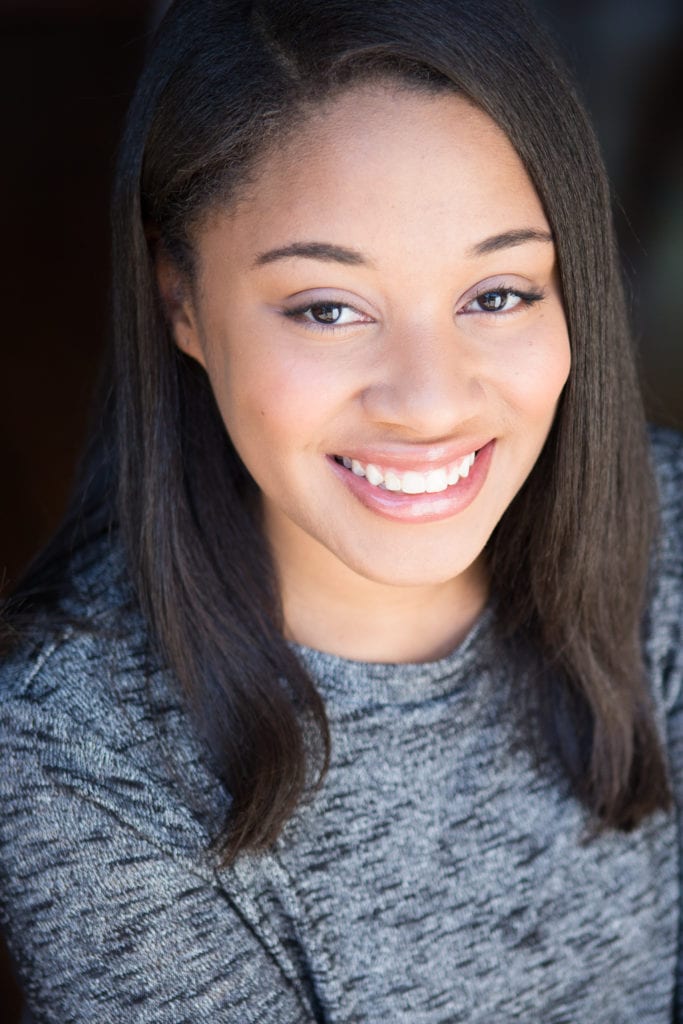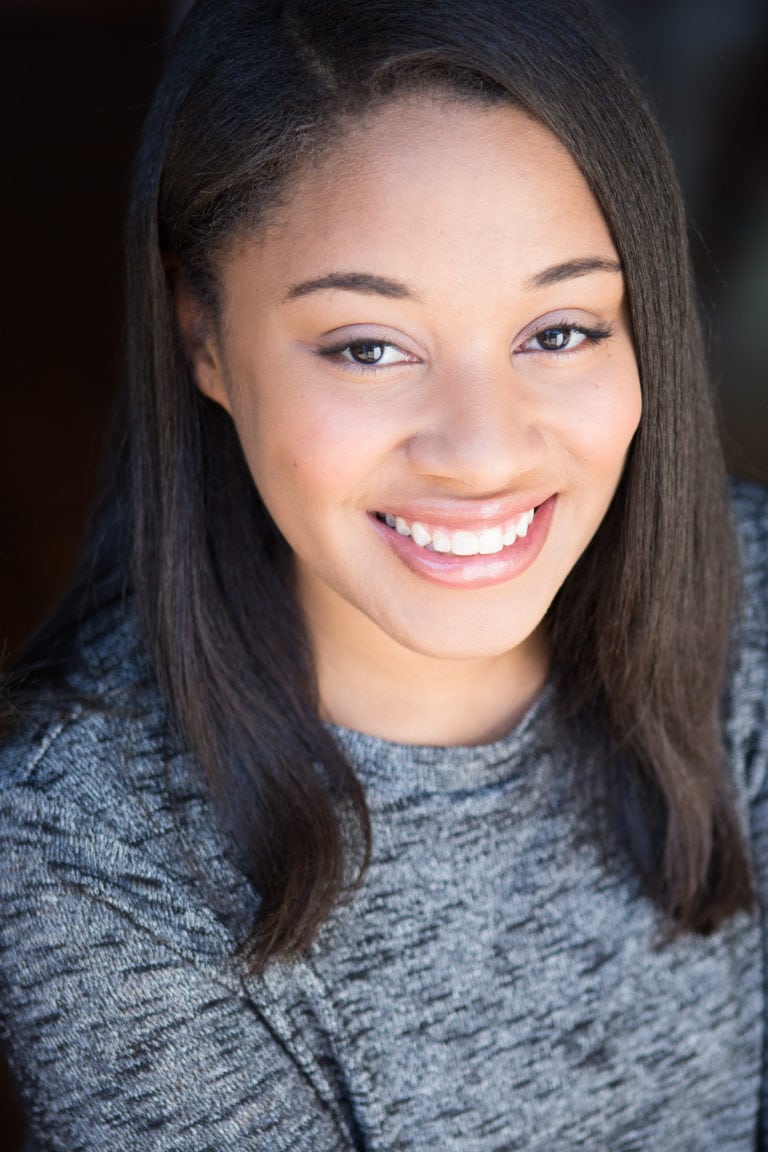 Dani said, "Founding a drama club was one of the best experiences I had in high school. I got to write scripts and actually see people perform them. It was amazing."
Following her graduation as vice president and salutatorian of her class, Dani earned a Bachelor's in Mass Communication with a focus in Electronic Media and a minor in Business at Texas State University.
Acting Career Takes Off After College
Dani said, "It was then I decided to become more dedicated to acting. So I started doing short films, commercials and found an agent. I saw 'The Money Shot' on a web site called Short Films Texas and was immediately intrigued by the plot and my character, Connie. After my audition, they asked me to stay while they auditioned other people. A while later, they told me they wanted me to play Connie and it was a great feeling. Working with the kind and amazingly gifted cast and crew and playing Connie was such an incredible experience. It's still just like that feeling I got on that auditorium stage in 5th grade and I am so thankful that I got this opportunity."
Dani is also working to become certified as an elementary school teacher, and hopes to teach second or third grade students. She also intends to continue her acting career. Some of the films she's appeared in include "Forgive Me," "The Art of Holding On," "The Undone," "Ball is Life" and "Harper." She has been an extra in numerous TV productions including "LBJ," "Queen of the South" and "11-22-63." She has also appeared in a number of television commercials.
"The Money Shot" is a comedy about a disagreement between a husband and wife who have just won a $50,000 scratch off ticket. Dani plays the lead actress in the short film.
Chad Pursley of Dallas Film Crew says, "Every film is very different in genre and tone, reflecting the very different artists who contributed to each production."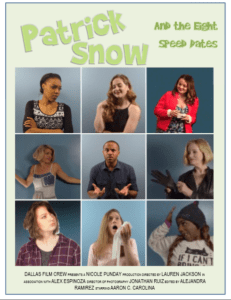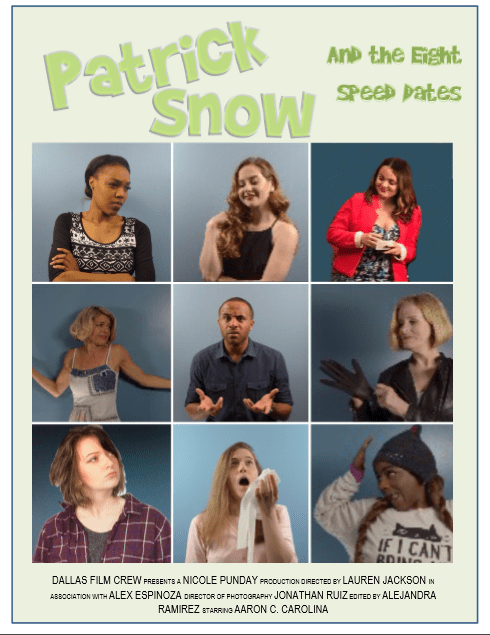 Pursley said, "The Dallas Film Crew is a community of artists who get together every week to learn and experience the process of film making. We offer workshops, classes, guest speaker opportunities, and we fund 6 short films a year. These short films are selected through a voting process and members get to apply for specific leadership roles in them. If they are experienced, they can have a leadership role while the newcomers can pick up a role that helps them learn. Each year we rent out a large theater where all these shorts get to be seen on the big screen and all our members can invite their friends and family in one big celebration. They can look up at the giant screen and feel that sense of accomplishment, 'Wow, we made that!' It's all about inspiring and motivating talented people to keep pursuing their dreams and goals.
The DFC Premiere Film Festival begins at 2 p.m. Saturday with a red carpet walk, with the films starting at 3 p.m. This is the organization's biggest fundraiser of the year. For more information please call 214-502-2278.