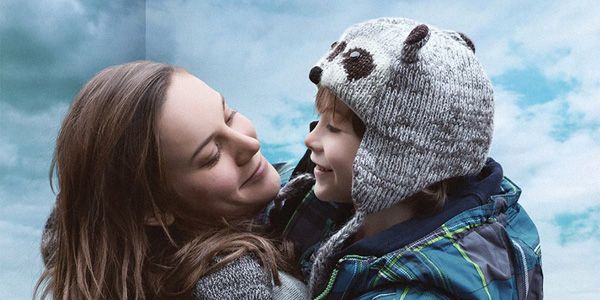 Room Film Review
Room is a suspenseful drama written by Emma Donoghue, directed by Lenny Abrahamson, produced by Element Pictures.Donoghue adapted the script from her best-selling novel "Room". The film has a limited opening in Dallas Oct. 16. Runs 1 hour 53 minutes, rated R for language
This film is the most mesmerizing, unforgettable film I've seen this year. It's the story of Jack, a 5-year-old boy (Jacob Tremblay) and his beloved Ma (Brie Larson). Jack has never known a world except for that of his imagination or the one seen on the TV set that allows him to experience Dora the Explorer and other kid-friendly shows.
While he has infectious high spirits, Jack seems content to be always surrounded by four walls. Every morning when he wakes he sings hello to the wardrobe, sink, toilet, and other fixtures. As long as Ma is there, and he can soar with his imagination wherever he likes, Jack is happy.
Larson gives an amazing portrayal as the 24-year-old woman who was kidnapped at 17 and kept secluded in a windowless, 10 by 10 foot garden shed by a predator/captor (sadly reminiscent of real documented cases) she calls Old Nick (Sean Bridgers). Following the birth of her son, Ma finds a reason to live in protecting and nurturing Jack through stories, games and creative activities including pretend track meets.
Nail Biting Suspense
Room turns from claustrophobic to nail-biting suspense as we are introduced to more characters, including their captor. Ma has kept her son from meeting Old Nick by putting Jack to sleep in the wardrobe/closet before the man's nocturnal visits. When the boy's curiosity compels him to venture out to examine the man while he sleeps, Ma realizes it's time to act.
Now that he's five, she is determined to find a way out for her beloved son, if not herself.
Also featured in the film are veteran actors Joan Allen and William H. Macy as Jack's grandparents (now divorced) and Tom McCamus as Leo, an old family friend who's now Allen's significant other. While everyone in the film is very good, the two stars are quite simply incredible as Ma and Jack. The unbreakable bond and love between the two of them is a thing of real beauty. Larson should be nominated for an Academy Award, while young Mr. Tremblay is assured of a successful, and long celluloid future as well.