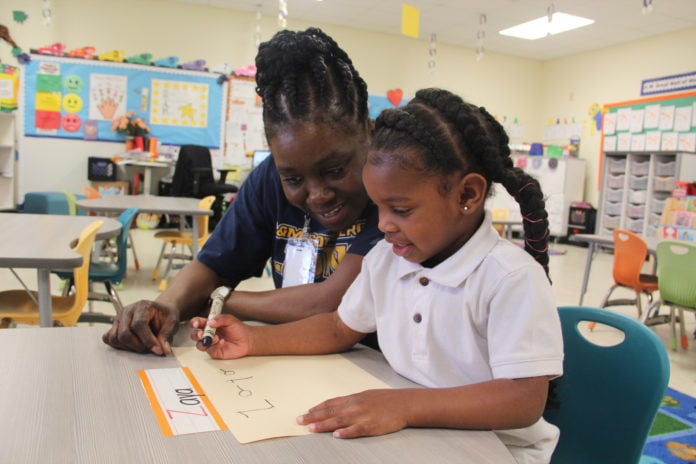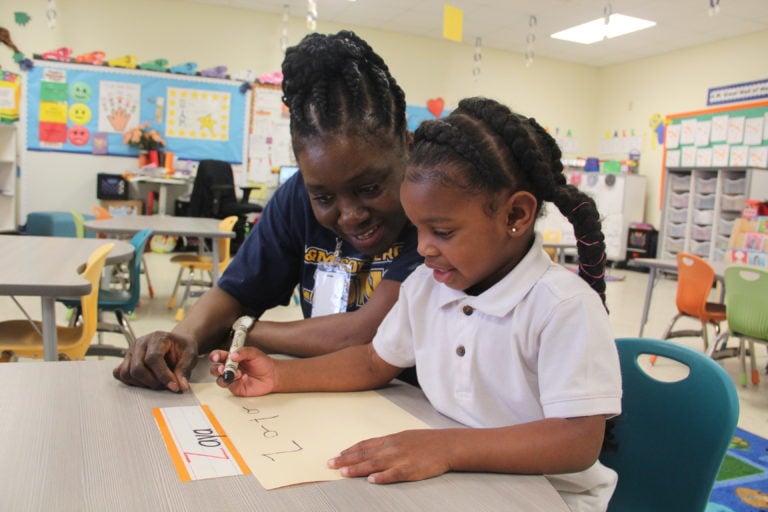 Lancaster ISD Pre-K 3 Early Childhood Program Benefits Students
LANCASTER—At the age of three, Zaya Pollard is a smart and vibrant little girl who loves keeping up with her big brother, Lynn.
"Zaya wants to be just like her big brother," Yorketta Pollard, the siblings' mother said. "They love school and Zaya loves being able to go to school with her brother."
Zaya and Lynn both attend Lancaster ISD's Belt Line Elementary campus. Lynn is a second grader and Zaya is enrolled in the district's Pre-K 3 early childhood program.
"She [Zaya] is able to keep up with her brother because she's learned so much since being enrolled in Pre-K 3," Pollard said. "Specifically her handwriting has improved, she is getting better with her recognitions, loves to talk and she loves her classroom teachers, Mrs. Whyete and Mrs. Hedge."
Zaya's improvements are what several parents have experienced since enrolling their child in Lancaster ISD's Early Childhood program. The district offers Pre-Kindergarten classes for both three and four year old children and also has the highest rate of enrollment in the Dallas County area.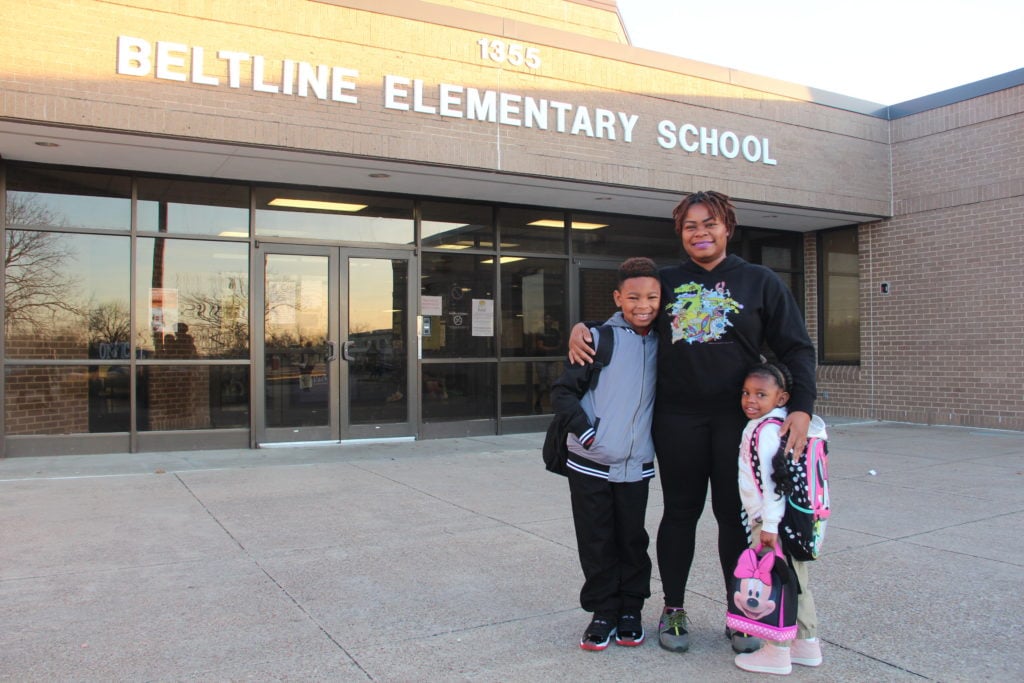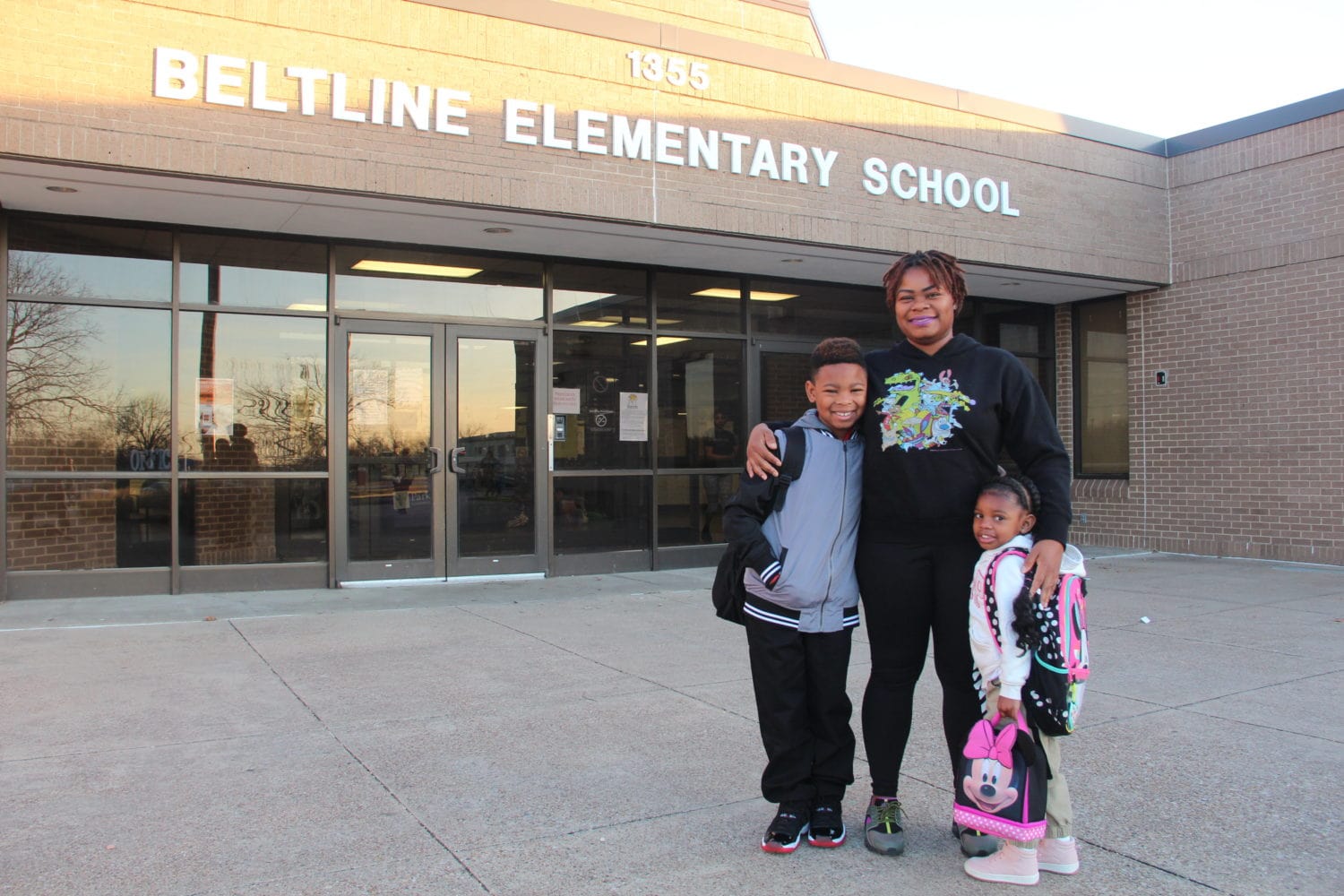 Lancaster ISD is a local leader in early childhood education and prides itself on providing intentional programming for its early learners.
"The district's purposeful and playful programming provides students with the opportunity to grow socially, emotionally and academically," Dr. Angie Knight, Lancaster ISD Early Childhood Specialist said. "Our data indicates that students who attend Lancaster ISD Pre-K are twice as likely to be kinder-ready as students who do not."
The Lancaster Independent School District serves more than 7,000 pre-kindergarten through grade 12 students in 11 schools. Our vision is that all students achieve self-sustaining success and leave a lasting legacy. And our mission, in collaboration with parents and communities, is to ignite learning that translates into sustainable success for all students in an ever-changing society.
For Pollard, witnessing her child benefit from the Pre-K program and her daughter's continued excitement throughout the school year has been rewarding.
"Zaya actually cried when she found out that she had to be out of school for spring break because she did not want to miss school," Pollard said. "The fact that my child loves attending school all day and is being educated by the best is a wonderful feeling. I am appreciative."
Lancaster ISD's on-site Pre-K and Kindergarten Registration Week is Monday, April 2, 2018 through Friday, April 6, 2018 from 8:30 AM – 4 PM at the Lancaster ISD Administration Building located at 422 S. Centre Avenue. For additional information on the Lancaster ISD Pre-K 3 Early Childhood program, call 972-218-1400 or visit www.LancasterISD.org to enroll your early learner.