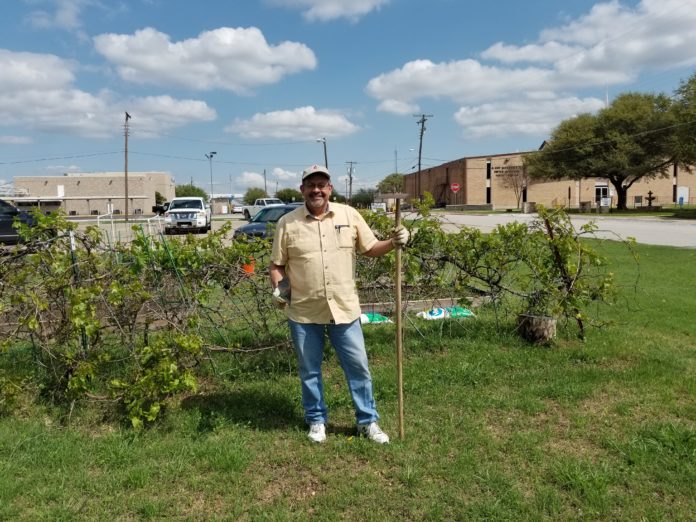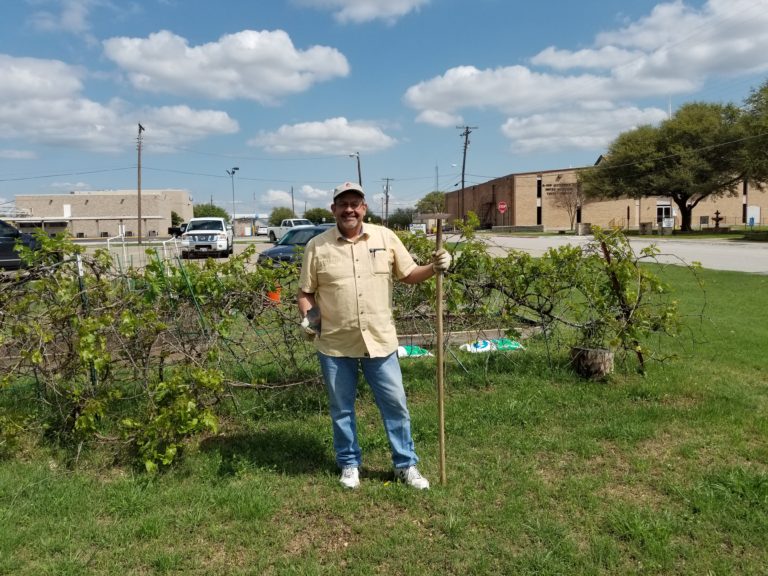 Dr. Alegria Emphasizes Community Service
Dr. Frank Alegria is the kind of good neighbor we all wish lived next door. Alegria is a concerned citizen with an outgoing personality and volunteer spirit. He believes in making anyplace he lives a better place, not just for him and his family but for everyone in the community.
Since Dr. Alegria became senior pastor of the First United Methodist Church in Duncanville, he has spearheaded such community outreach initiatives as Property Improvement Program (PIP), Open Table, and Covenant Garden. These programs benefit the elderly, disabled or disadvantaged who live in the area.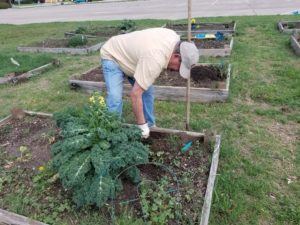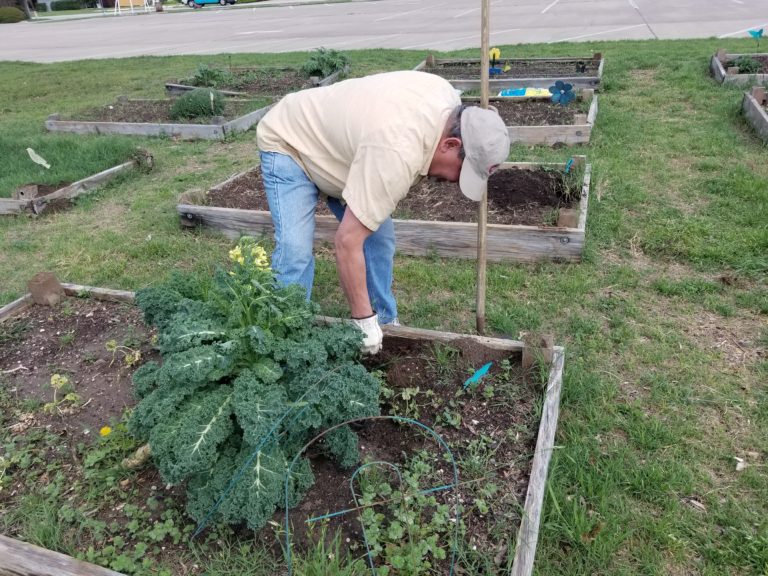 PIP Days, managed by the church's mission committee (chaired by Betty Dunn), partners with the City of Duncanville. They use volunteers from local church and civic groups to make needed repairs to homes of elderly or disabled residents. Homeowners are chosen by application to Duncanville City Manager Kevin Hugman, using forms available from the city. Projects are recommended by city code inspectors, and approved by the city's Neighborhood Vitality Commission.
Dr. Alegria said the PIP Days program is similar to Amigo Days, a successful program managed by the First Methodist Church of Dallas.
"Our Missions Committee had volunteered with that program, helping repair homes mostly in the Oak Cliff area. When we realized help was needed just as badly in our own neighborhoods, we decided to see what kind of difference we can make here in this community. If you see a need, try to fill it," he said.
Volunteers come from many different church and civic groups, and include both skilled and unskilled workers. Their work is limited to exterior repairs including fences, trees, shrubs, patios or porches. Republic Services handles trash and debris removal for PIP projects.
Dr. Alegria said, "Steve Martin at Duncanville Chamber and the city's Public Works department also help solicit donations. They solicit materials, services, cases of water, and lunches for the volunteer workers from local businesses. PIP projects are scheduled twice a year, in April and September, and we can usually complete them in two weekends. While our mission is similar to Habitat for Humanity's, we only do repairs, not new builds. But we use good materials so our repairs will last a long time. We hope our efforts instill a sense of pride in the homeowner while also benefiting the community."
Open Table is another service project that continues to grow. The free meal program started about seven years ago, with Sunday school classes hosting meals twice a month for those in need. Open Table has expanded to every Saturday at 5 p.m., and volunteers from other church and civic groups also contribute to the program.
Dr. Alegria said, "Last week we had about 45 people come to the meal. There's no need to qualify for Open Table, it's for anyone who wants to come. Some come because they're homeless or hungry or underemployed, and they come from every walk of life. I've always believe if you see a need, try to fill it."
Another project Dr. Alegria has embraced enthusiastically is Covenant Garden, a community garden overseen by church volunteer Sharon Karger. Located across the street from the church, behind Chase Bank on Main Street, the garden has grown from 24 to 47 beds since he became pastor. The beds are filled with compost soil, and growers have planted onions, peppers, tomatoes, okra, and even grapes. Covenant Garden also boasts a gazebo and picnic tables on a concrete slab.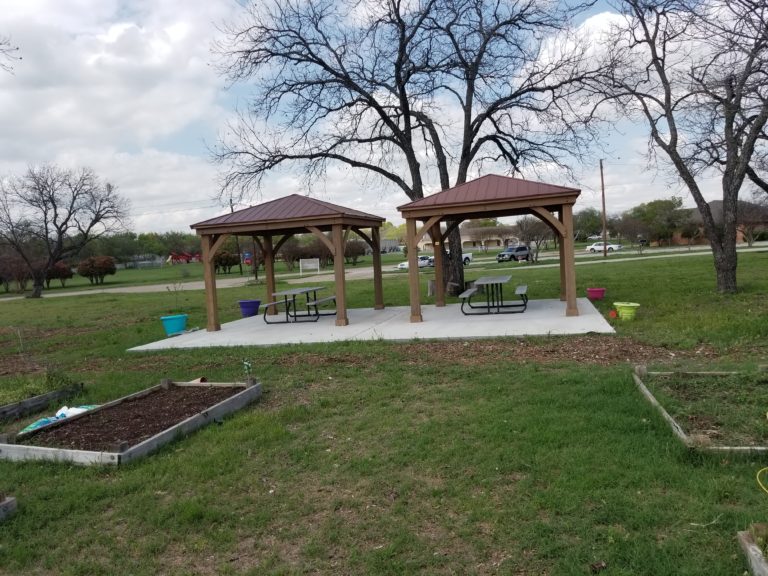 Anyone in the community is welcome to use one of the available beds to plant flowers, fruits or vegetables. These can be for their own use, or overflow can be donated to Duncanville Outreach Ministry.
An avid gardener, Dr. Alegria also helped organize Duncanville Garden Club. The group meets in one of their church buildings at 6:30 p.m. the first Thursday of every month.
"Everyone is welcome to come to our meetings," Alegria said. "They can bring something like a plant or seeds they want to share, or they can take something."
Retirement is still a long way off for this active, involved pastor/teacher/community volunteer. But after retirement, Dr. Alegria says he'd like to live in a small town and volunteer as a gardener and landscaper for a local church.
Dr. Alegria and his wife, Edna, have been married 34 years. They have three children, two sons and a daughter, who are now in their 20s and 30s. He is a member of Duncanville Rotary Club and Duncanville Lions Club. He received Old Chisholm Trail NSDAR's Conservation Award for his efforts to beautify Duncanville in 2015/16, and also received their Community Service Award in 2017/18.