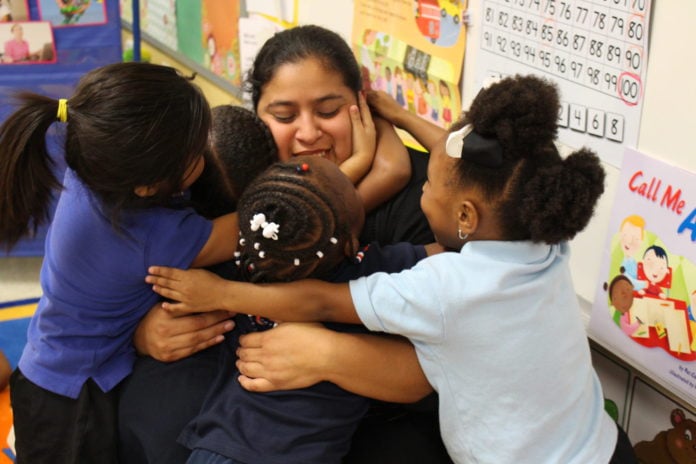 September Is Attendance Awareness Month
City of Lancaster Mayor Marcus E. Knight and Lancaster ISD Superintendent of Schools Dr. Mike McFarland have joined a nationwide effort to celebrate Attendance Awareness Month in September and have pledged to raise awareness about the value of regular school attendance and focus on reducing chronic absenteeism in the new school year.
Lancaster ISD recognizes that good attendance is essential to academic success. And through intentional intervention, for the past few years, the district's attendance rate has been higher than the state average. And Lancaster ISD intends to keep it that way. This is why every year the district joins the nation in encouraging students to get to class every day.
Across the nation, too many students are at risk academically because they are chronically absent. Chronic absence is described as missing 10 percent of the school year—or about 18 days – for any reason, excused or unexcused. That's the point at which absenteeism begins to affect student performance, research shows.
Lancaster ISD Recognizes Importance of Attendance Awareness Month
For the school district, Dona Mitchell, who manages truancy, is spearheading the efforts to raise awareness regarding attendance.
"Missing just a couple of days of school each month can negatively impact student achievement," she said. "Attendance gaps lead to achievement gaps. Starting in kindergarten, chronic absences can lead to third graders being unable to read well. And by sixth grade, it's a warning sign that students will fail classes or even drop out of high school."
Some children, especially in the early grades, miss too much school because of chronic health problems, unreliable transportation or housing moves—barriers that city agencies and community partners can help families address.
"That's why it's so important that we partner with our city and leverage community resources," Mitchell said.
City of Lancaster officials often join the school district for endeavors such as this. Many community leaders echo the sentiments that when the school district is successful, the local economy and community benefit.
"We have more people who are prepared for the workplace and more engaged in our community's civic life," Mayor Knight said.
In September, schools, city agencies, community nonprofits, faith-based groups, businesses and others around the nation are committing time and resources to raise public awareness, map local attendance gaps and work with community partners to improve school attendance starting as soon as children enter school.
"September is a particularly good time to focus on attendance," said Hedy Chang, director of Attendance Works, a national nonprofit dedicated to improve school attendance "Research shows that students who miss two to four days in the first month of school are more likely to become chronically absent during the school year. By paying attention to absences early in the school year and early in a child's academic career, we can turn around attendance and achievement."