Danny and Lyne Knight spent a majority of their life giving to the community, and there's no question they would love what their children are now doing in that same vein.
In honor of their late parents, John and Danny Knight, along with their sister Heaven Woolverton organized the first Knight of Love, which was held on Feb. 11 at Firefly Gardens in Midlothian. The event drew around 200 guests and raised over $45,000 to benefit Manna House.
"Three things that I got from my parents that I try to live out every day: To whom much is given, much is expected, leave it better than you found it, and The Golden Rule, treat others the way you want to be treated," John said.
Life was challenging for Danny and Lyne, but they always put others first and continued to serve their neighbors up until their death. Danny passed away in April of 2021 and Lyne just over a year later in May of 2022.
"The love we felt from this community after losing both parents in a 13-month period inspired our move to give back with an elegant event," John said. "They say love is the best investment, the more you give the more it is returned."
Danny and Lyne always had a kind word, often encouraging others, and inspiring hope, even when their own lives could use some lifting up – which they got by lifting up others.
Danny got a kidney transplant in 1984 after battling a kidney disease for almost a decade.
Finding Opportunities In Life's Challenges
He used his condition as an opportunity to reach out to others.
"Losing your kidneys is tough on folks, and if my dad heard about someone going on dialysis or getting a transplant he would get their number and introduce himself and offer to 'walk with them' through the process," John recalled. "He spent his last 20-plus years back on dialysis after his transplant died and would mentor/encourage the new patients at the dialysis clinic.
"We picked Manna, because our parents were very generous people that helped others less fortunate in the community."
A Love Story For The Ages
Knight of Love is also a time to remember how Danny and Lyne met and fell in love. It was, ironically, at the wedding of a friend and each was with someone else on a first date. It was love almost instantly, with Danny even saying that night he knew he was going to marry Lyne.
Lyne was a college student at, what is now, Texas A&M University-Commerce, and Danny was scheduled for imminent departure to Air Force basic training. These two knew they had limited time together, but also knew that what they had was something really special. In order for this budding romance to blossom, they decided to tie the knot. Only six weeks to the day from their first encounter, they were wed.
Among the things they had in common was a strong desire to help improve the lives of others in their Waxahachie community and beyond.
"They were amazing! My parents' served in various ways throughout the community, from being a PTA mom, to serving on committees for the city, school, and county, to just being good neighbors," John said. "They would often help out the waitress, the store clerk, the nurse at the clinic…they looked to for ways to make people smile and help them through tough times."
They were also great examples for their children to always continue to fight when challenges arise.
"Quitting is not an option, we WILL get through it," John said. "Sometimes you do not know how, but if you put your head down and keep moving your feet forward you can do anything."
Knight Of Love At Firefly Gardens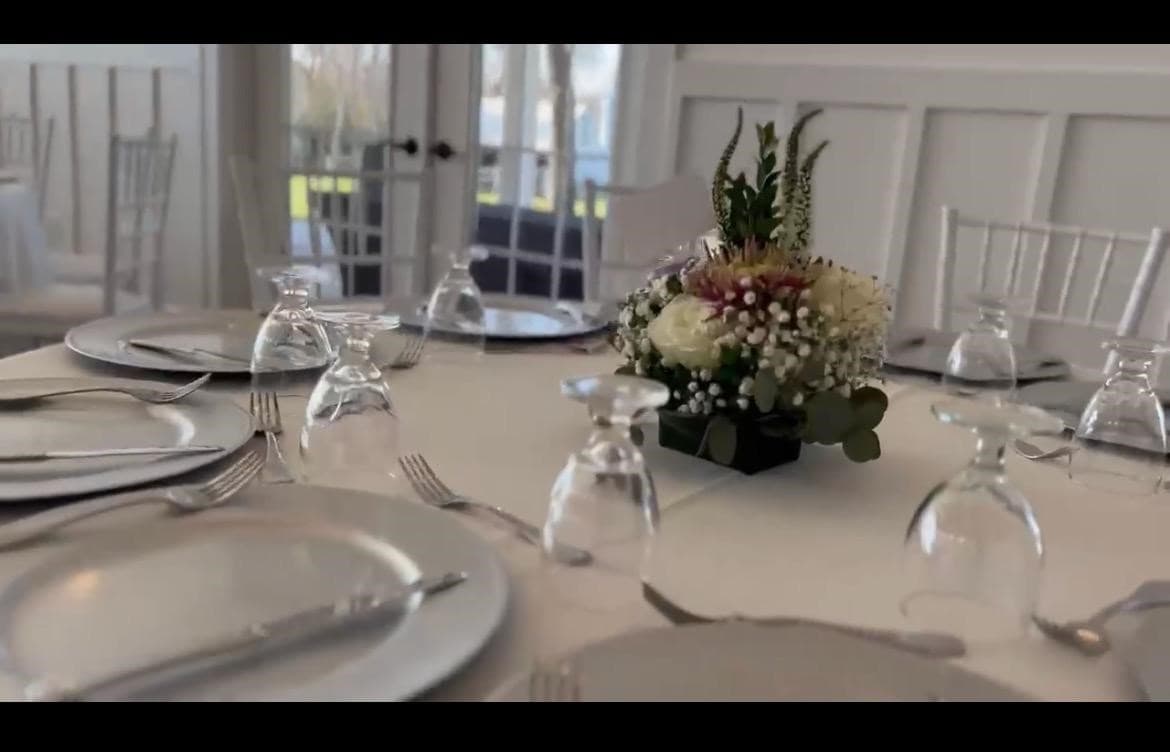 Those who attended the event enjoyed an elegant dinner, entertaining music and an auction with high-end items that included a South African safari, Argentinean dove hunt, Louis Vuitton purse and gun combo, trip to St. Thomas and much more.
I would like to thank our presenting sponsor, Midlothian Community Development Corporation," John said, adding thanks to other sponsors, including Access Self-Storage as the live auction and photo booth sponsor, Fire House Kids Daycare as the silent auction sponsor, and Ducks Unlimited as the raffle sponsor.
Among those in attendance were State Senator Brian Birdwell, Midlothian Councilman Justin Coffman, Midlothian Mayor Richard Reno, and Ovilla Councilman Doug Hunt.
"We really want to thank Firefly Gardens for hosting us in their beautiful building," John continued. "A big thank you to Meredith Chase of 1558 Brand for organizing the Midlothian and Midlothian Heritage Theatre teams to be our servers. Life School Oak Cliff floral design students provided the beautiful centerpieces.
"My parents' loved their kids and grandkids something fierce. They supported education and loved all kids. They would be so proud to know that we were able to incorporate youth into the program."
Then, John added, "The food provided by Awesome Catering out of Arlington was first class."
Save The Date February 3, 2024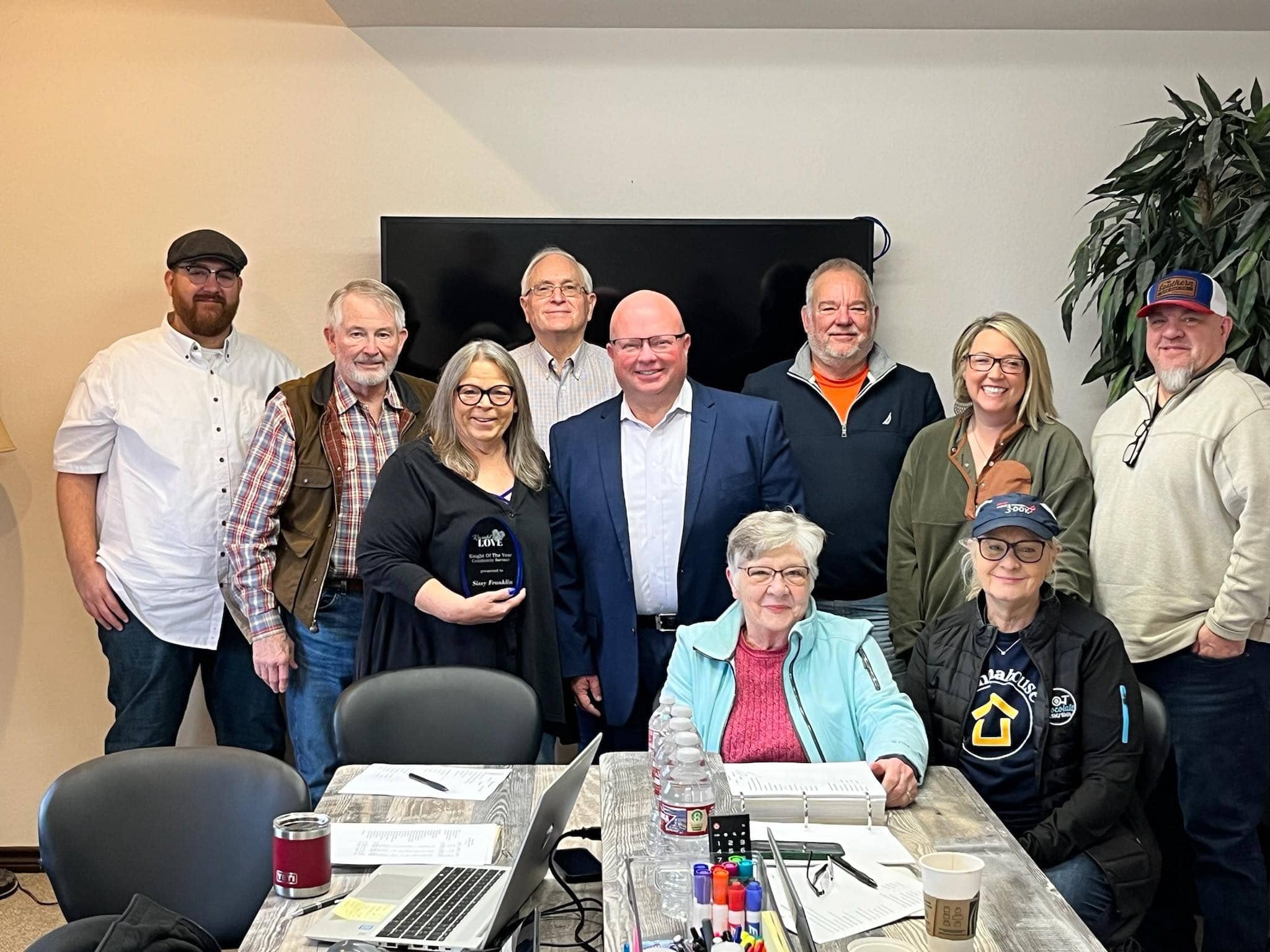 Plans are already underway for next year's second Knight of Love. It will be on Feb. 3, 2024, once again at Firefly Gardens. Tickets will go on sale in November.
"We intend to have the net proceeds directed to Manna again in 2024," John said.
"I recently read that you die twice, once when you take your last breath and once when people say your name for the last time. As long as me, my brother, my sister, our spouses and kids are alive, we will host this event and honor our parents…their legacy will never die. Instead, it will inspire others to serve more, give more, and be better."