My husband and I were searching for an authentic German restaurant when we discovered Ketzler's Schnitzel Haus & Biergarten in Granbury. Once dining restrictions were somewhat eased, we had lunch there last March. We really liked the food and the service. That is, once we were able to find a table, because there were more customers than there were tables at the popular restaurant.
Ketzler's friendly manager told us they were preparing to move later that month into a much larger space "due to customer demand." He said the restaurant had been located on Granbury's historic square for seven years, but they had outgrown the space.
Ketzler's Warm Ambience
A few weeks ago we were able to return to Granbury, to see how the new Ketzler's was doing. The new space, at 201 E. Pearl Street just off the square, is charmingly decorated, with a comfortable ambience that made us feel welcome at once. And the service lived up to the ambience. We were happy to find ourselves seated immediately in one of the 30 tables in the large dining hall. Ketzler's still offers delicious and authentic German food, but this time we were able to enjoy a long, leisurely lunch without worrying about the customers waiting for our table.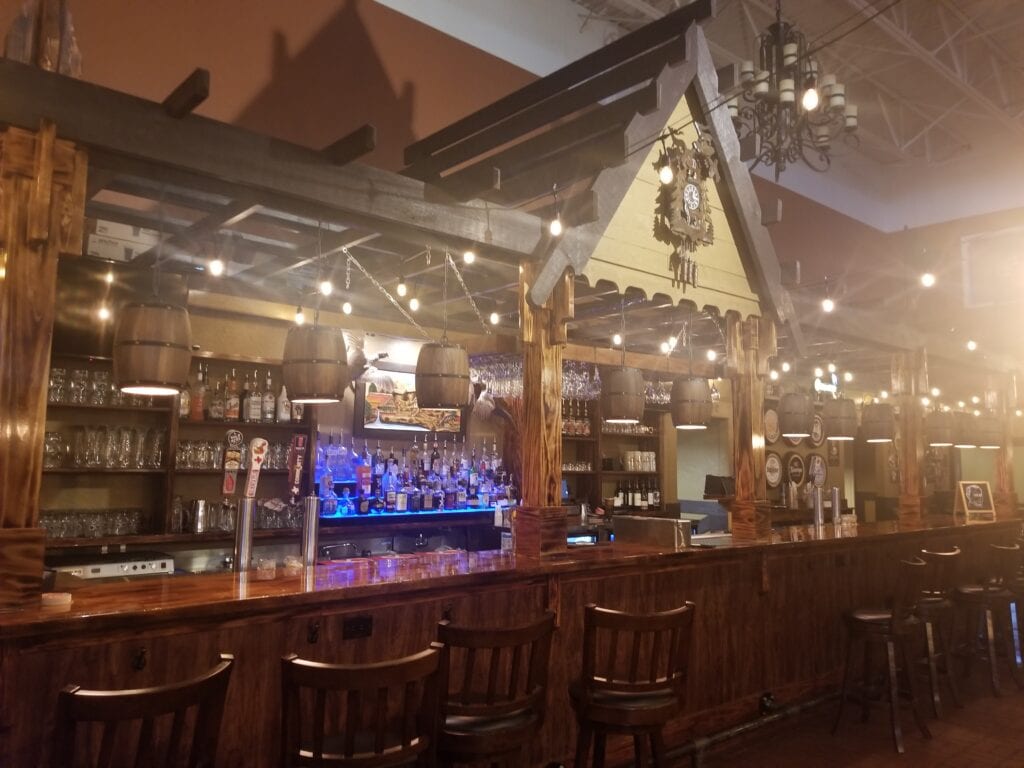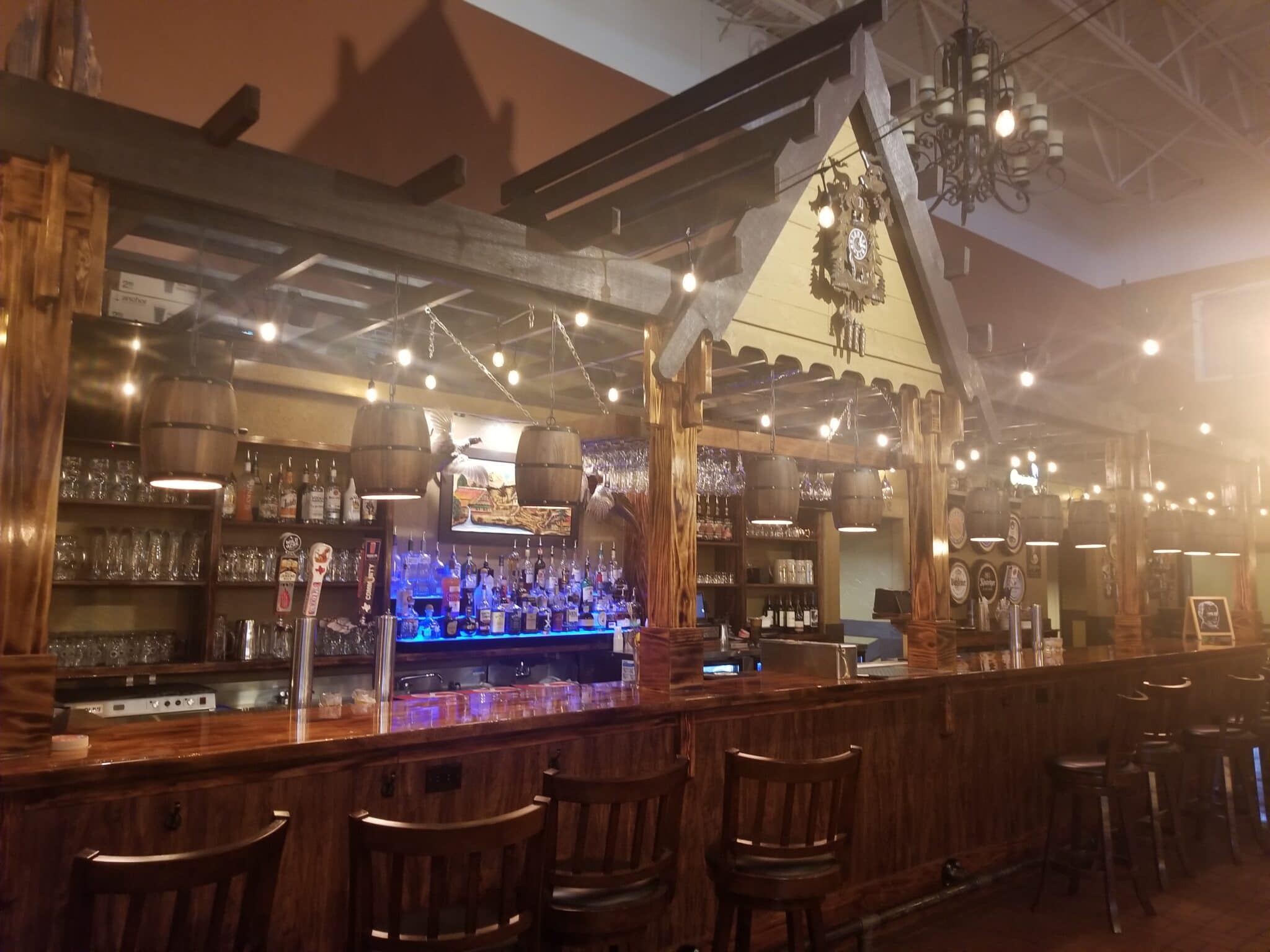 The new Ketzler's also features a large performance stage, and even has a dance floor, with weekend musical concerts Friday-Sunday. There's seating for over 100 people now, plus an outdoor patio biergarten.
Owners Angelika and Nathan Wright handled most of the restoration themselves, and he even designed and built the beautiful, 30-foot-long centerpiece bar. A German native, Angelika has been involved in the hospitality industry since she was 16. The restaurant serves many of her family recipes, and Angelika says it's easier to cook authentic German food in a German ambience. Not having visited Germany, I can only say it's as authentic as any German restaurant we're likely to see in North Texas.
Ketzler's Authentic German Food
The food is not only authentic, but also delicious. For our recent lunch we started with giant pretzel appetizers served with German mustard and cheese. My husband ordered the Schweine Schnitzel plate (grilled pork with grilled onion sauce) with red cabbage and potato salad ($19), and I ordered the Bratwurst sampler (half order-$16) with sauerkraut and German potato salad.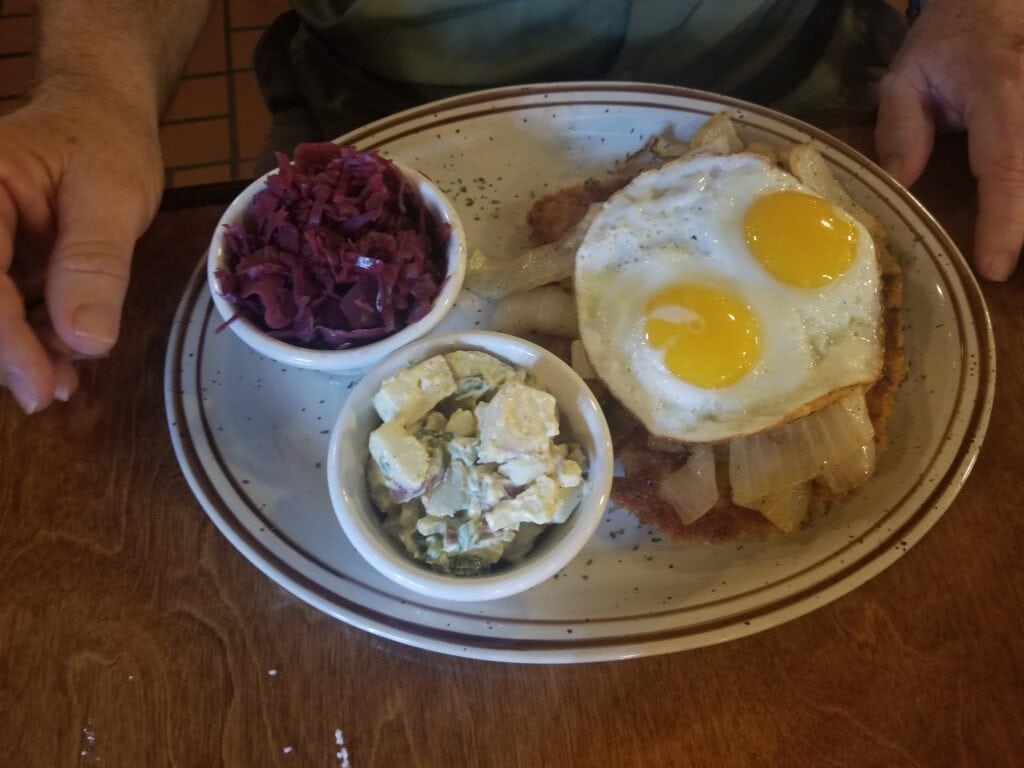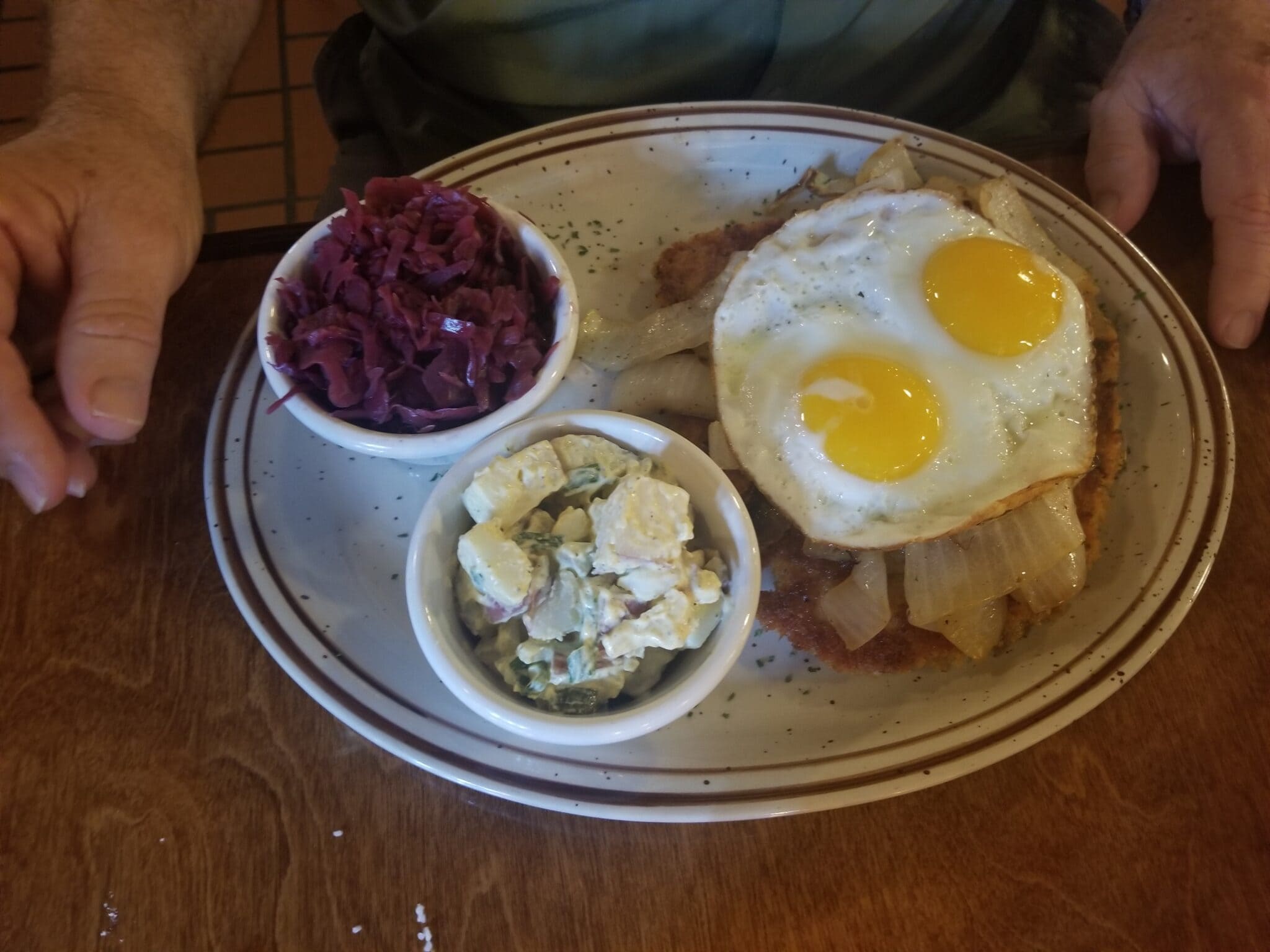 I enjoyed trying five varieties of Bratwurst (Nurnberger, traditional Grobe, smoked Kolbasse, Weisswurst, and spicy chicken). The spicy chicken (apples, tomatoes, jalapeno, and cheese) was my favorite but they were all good—especially with Ketzler's German mustard and dark bread. My draft beer, the St. Arnold Pilsner, was perfect with the meal.
The restaurant grows livelier on weekends, with Karen the Accordion Player performing on Ketzler's performance stage starting at 5:30 p.m. Ketzler's Schnitzel Haus & Biergarten is currently open from 3-9 p.m. Tuesday-Thursday; 11 a.m. to 11 p.m. Friday-Saturday; and 11 a.m.-8 p.m. Sunday; closed Monday. For more information about Ketzler's, please visit their website at ketzlersschnitzelhaus.com.