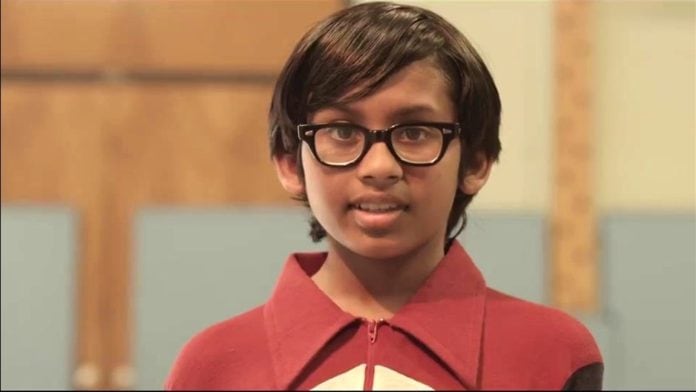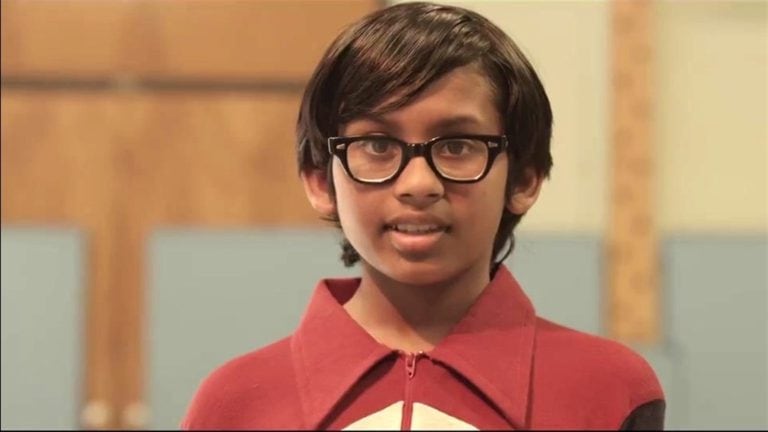 Growing Up Smith Opens On February 3
"Growing up Smith" is a family-friendly comedy based on a true story about a family of four who move to a small U.S. town from India, circa 1979. Seen through the eyes of 10-year-old Smith (Roni Akurati), something of a nerd who's trying to become a "good old boy" like his classmates, it's hilarious.
His parents and their different, traditional clothes, food and culture constantly embarrass Smith. Especially when he's trying to impress his heartthrob Amy, the adorable girl next door (Brighton Sharbino). Smith's parents are played by veteran South Asian-American actor Anjul Nigam (also one of the writers) and Poorna Jagganathan. His older sister (Shoba Narayanan) also thinks she's found true love with her high school classmate.
Amy's parents Butch and Nancy are played by Jason Lee ("My Name is Earl") and Hilarie Burton. Their hard partying, blue collar lifestyle is a direct contrast to Smith's vegan, religious family. One of the funniest scenes in the film comes when Smith's dad invites the neighbors to a barbecue. Butch especially is shocked to learn they are grilling veggies, not steak. He also takes Smith on an ill-favored big game hunt that results in the accidental death of a squirrel plus Butch shooting himself in the leg.
Distributed by Good Deed Entertainment, the film opens nationally Feb. 3. Nigam produced "Growing Up Smith" with Lotito and Steve Straka and wrote the screenplay with Paul Quinn and Gregory Scott Houghton.
Nigam says the film has "no explosions, no profanity and no violence," which is the mission of his production company, Brittany House Pictures. The film is rated PG-13 for language and brief drug use, and runs 102 minutes.
3rd Annual Dallas/Ft. Worth South Asian Film Festival Opens 3/3
The Third Annual Dallas/Fort Worth South Asian film festival (DFW SAFF) is a three-day festival that will showcase World, U.S. and Texas premieres. The features, shorts and documentaries are chosen to engage, educate and inspire audiences. The wide range of films explores issues that affect South Asians living and working in America, "as well as our brothers and sisters back home."
The opening night film and after party will be March 3 at the Perot Museum in downtown Dallas. The festival screenings will be March 4-5 at the AMC Village on the Parkway 9. For more information visit www.dfwsaff.com.