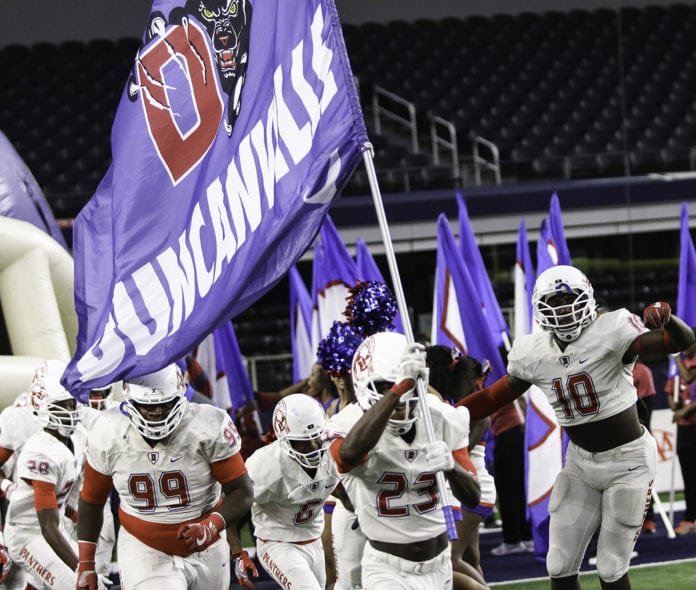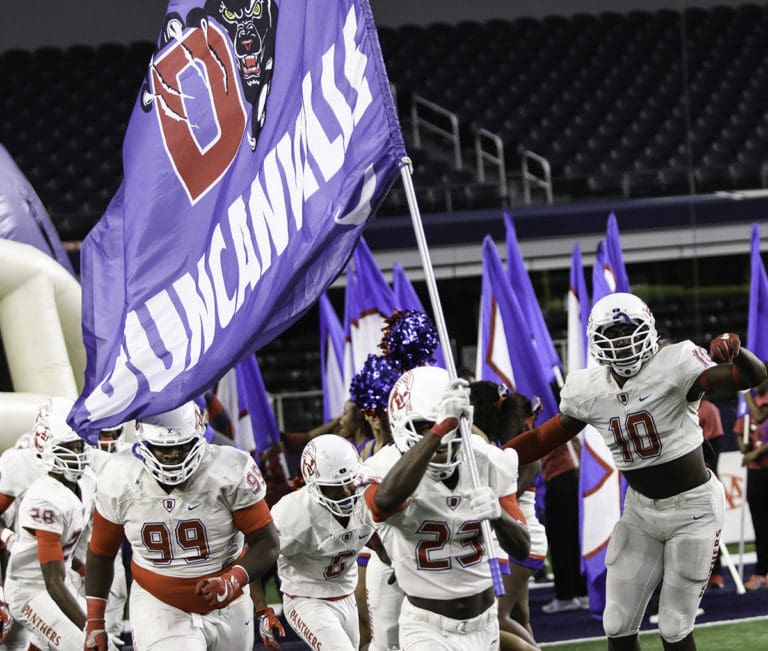 DeSoto at Jesuit Preparatory (7:30 p.m. — Postell Stadium)
The defending 6A–Division II State Champions start off on the road with a difficult trio of opponents. Eagles Coach Todd Peterman says they are taking it one game at a time. Not resting on his laurels Peterman says, " Jesuit is a well coached, disciplined and athletic team."
Players to watch: New DeSoto Quarterback Courtney Douglas is a dual threat according to Peterman. Douglas is a thinker as well as athletic. On the Rangers bench is Sophomore Running Back E.J. Smith, son of legendary hall of famer and former Dallas Cowboy Emmitt Smith. Sportswriters are expecting big things from Smith.
However, both teams are relatively young. DeSoto lost 67 letterman to graduation last season. So it will be interesting to see which squad can pull it together first and come home with a win.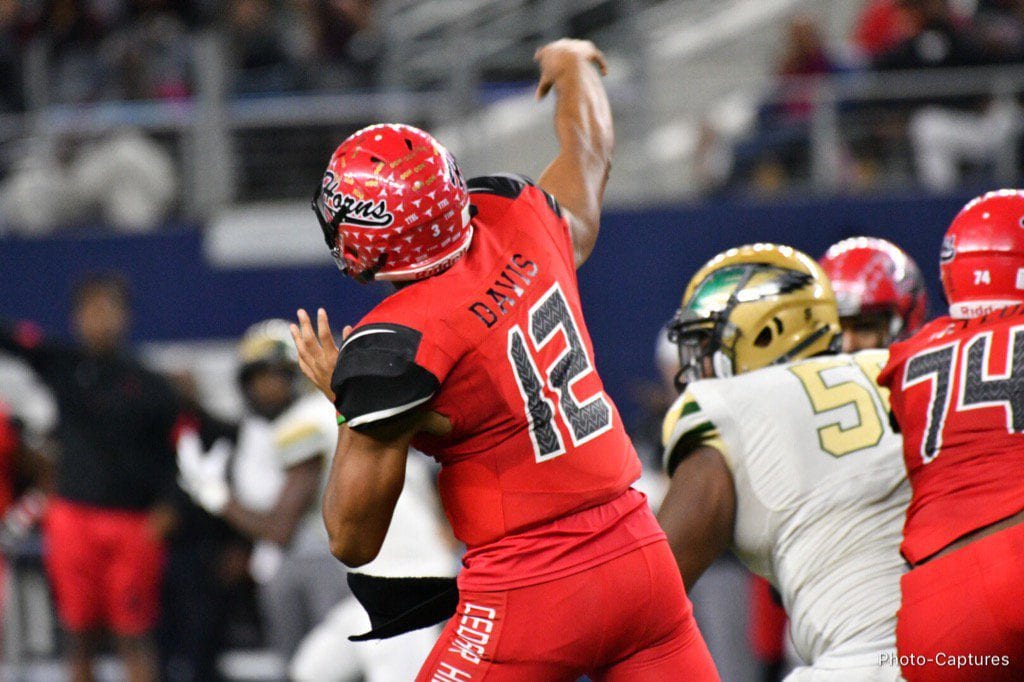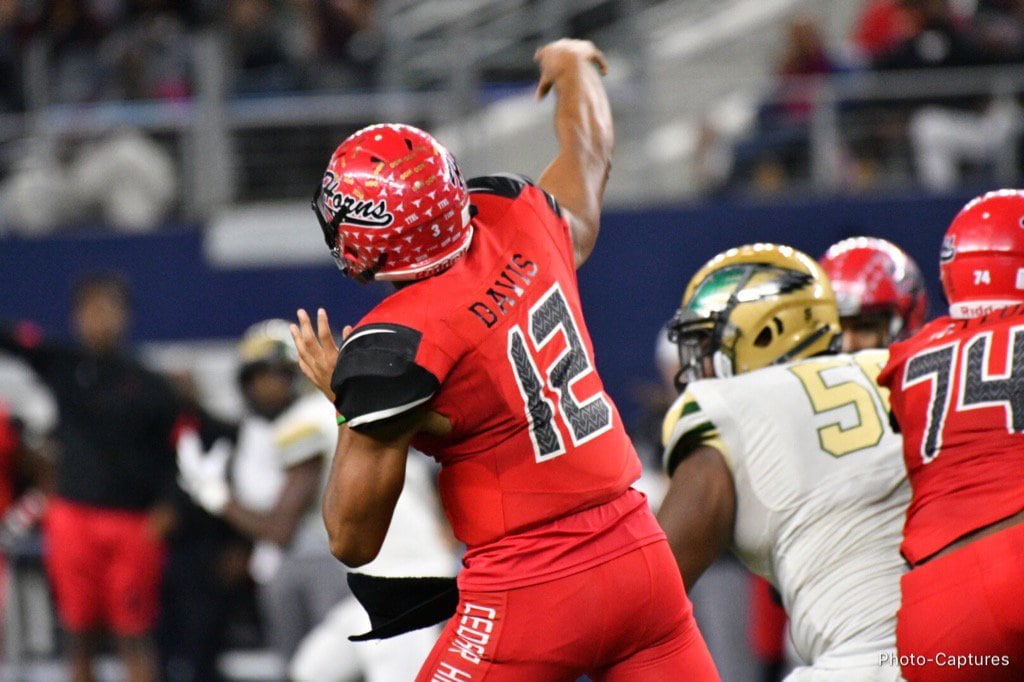 Cedar Hill at Allen (7:45 p.m. — Allen Eagle Stadium)
Definitely the game to watch this week. Even without the glamour of the multimillion dollar Allen Eagle Stadium. Or the mystique of Cedar Hill's new Head Coach Carlos Lynn.
This is going to be a matchup of epic proportions. Both teams are historic powerhouses with several state titles under their belts.
Allen currently ranked No.1 in the state has opened up the last four seasons against some tough opponents. Southlake Carroll, Euless Trinity, Evangel Christian (Shreveport, La) and Hoover High School (Alabama) the Eagles have conquered them all.
But who knows? Coach Lynn, who is returning to the place where he got his start, as head coach might have something to prove. The question is, will it be enough?
The start time for the game this Friday, September 1 has been moved to 7:45 p.m. to accommodate travel for the Cedar Hill High School buses. A large number of the buses in Dallas County have been sent to Houston to help with hurricane relief efforts.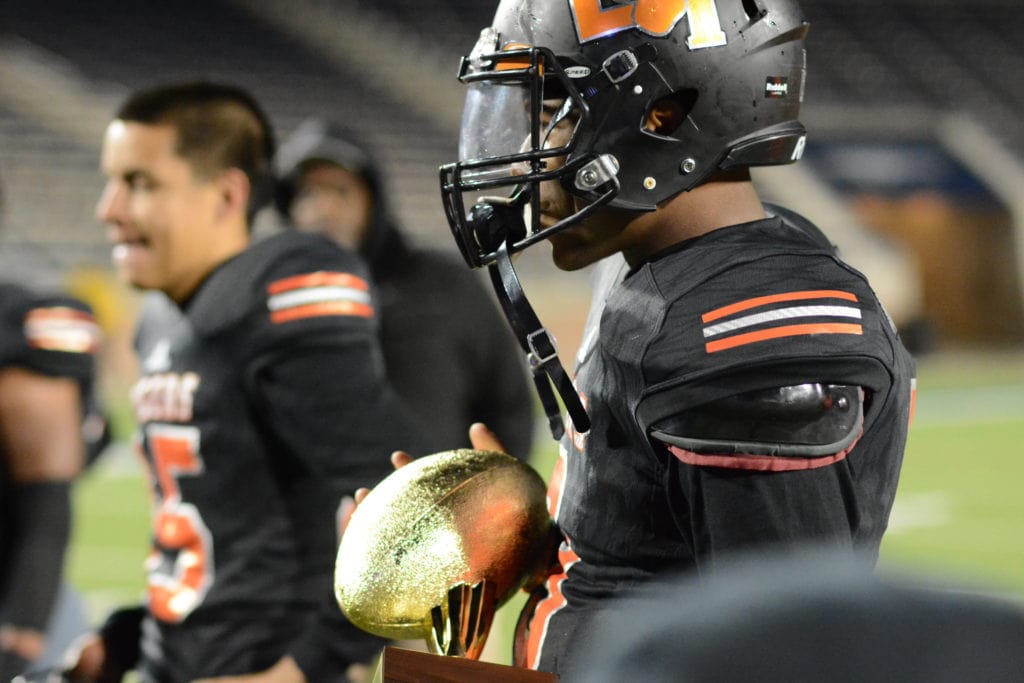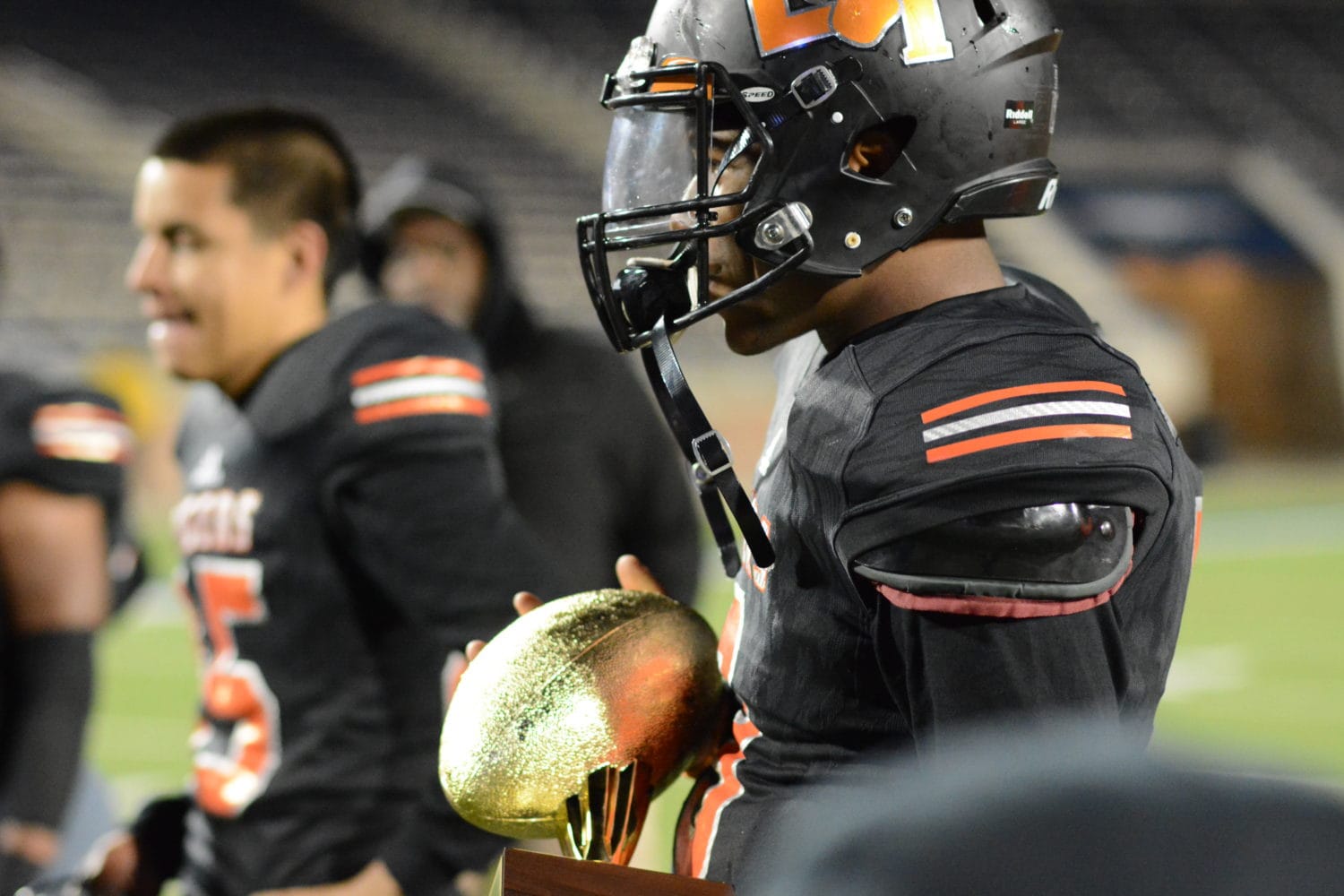 Lancaster at Denton Ryan (7:00 p.m. — C.H. Collins Athletic Complex)
Never count out the WEBO Nation. Denton Ryan handed Lancaster one of only 2 losses in last year's season opener. The interception that led to Ryan's fourth quarter break away was a mistake that the Tigers didn't make again.
Returning with 37 seasoned letterman and start Quarterback Trevor Hatton primed — there isn't anything this Tiger squad can't do.
Home Games To Watch
Duncanville at Plano East (7:30 p.m. — Kimbrough Stadium)
Midlothian at Mesquite Poteet (7:30 p.m. — Hanby Stadium)
Trinity Cedar Hill vs Episcopal School of Dallas (7:30 p.m. — Home)
Waxahachie vs Garland Lakeview Center (7:30 p.m. — Home)
Ennis vs South Oak Cliff (7:30 p.m. — Home)
Midlothian Heritage vs Sunnyvale (7:30 p.m. — Home)