NTFB Drive Thru Mobile Pantry Locations This Week
Following last week's winter storm, many have felt the impact of ruined groceries as well as lack of meal distribution from schools. Here's the most recent list of food bank distribution sites from the North Texas Food Bank:
NTFB's Drive-Thru Mobile Pantry and Mobile Pantry partners will be at the following locations this week. All food will be distributed on a first-come, first-serve basis. Walk-ups can only be accommodated at our Mobile Pantry sites marked as "Walk-Up."
If you do not have a vehicle or need other options for food assistance, visit ntfb.org/agencies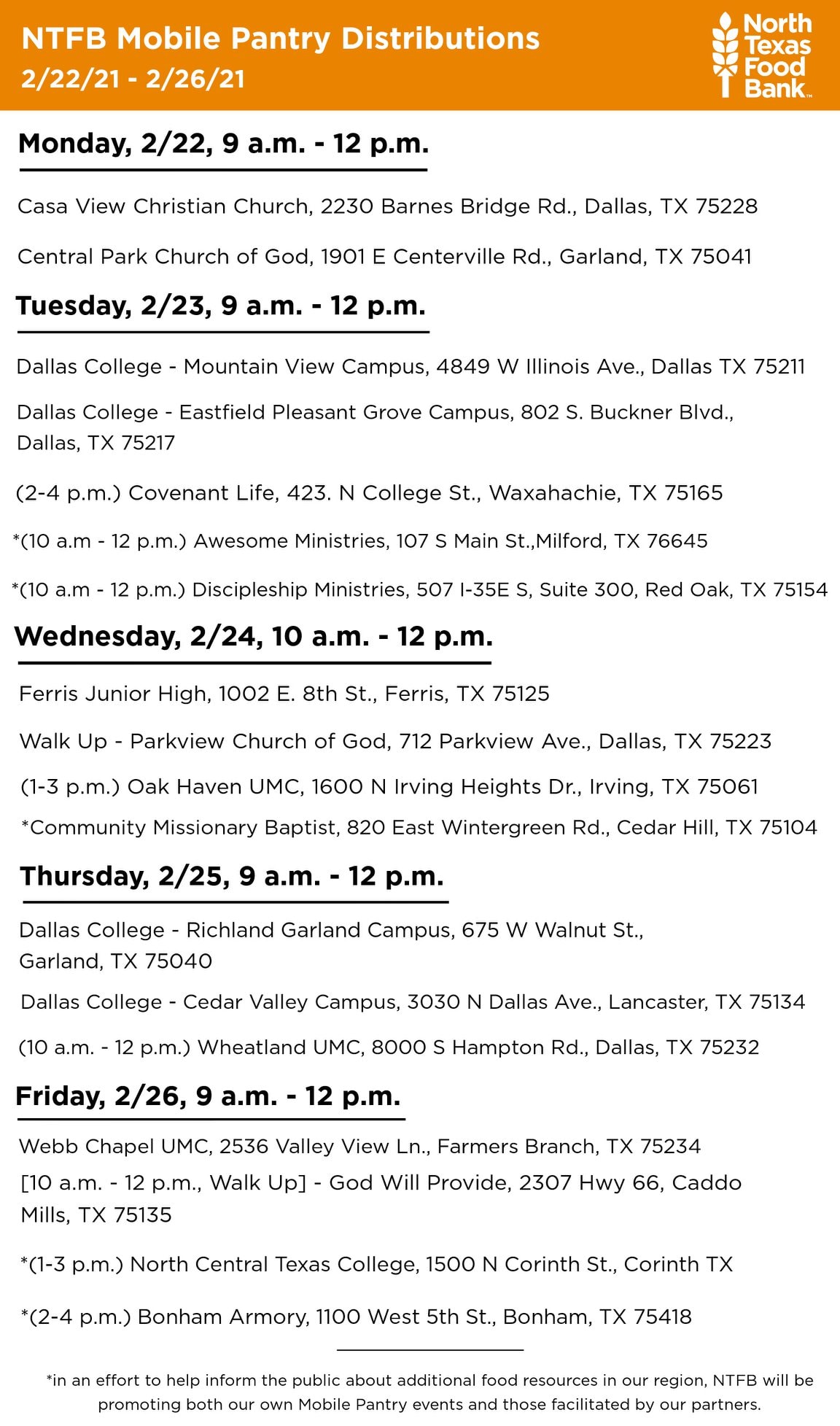 Tarrant Area Food Bank On 2/25
The Tarrant Area Food Bank (TAFB) will hold a food distribution event Thursday, Feb. 25, 2021 at Arlington's Globe Life Field.
The event is in response to last week's historic winter storm. In a news release, Tarrant Area Food Bank leaders say the need is still great, even as utilities are restored. "Last week's storms have left many families in food crisis: loss of work, unexpected expenses, lack of food resources, and more. To ensure no one has to go hungry, it is important food is immediately provided to the community."
Thursday's event is open to anyone in need. TAFB employees and volunteers will distribute food in parking lot M, near the corner of AT&T Way and Nolan Ryan Expressway, from 10 a.m. until 2 p.m.