Duncanville Lions Club Presents Legacy Gift to Friends of Duncanville Library
The Duncanville Noon Lions Club recently commissioned a custom designed wood bench as a gift to the community and to "Friends of the Duncanville Library." The project is a part of Lions Clubs International's Centennial Community Legacy Projects program. The gift continues to raise awareness of the local service organization, as well as highlight key service areas of Lions International across the globe.
The bench was custom-designed by Ballard Custom Builds with fine pine wood & built with books as the legs. The spines on the books highlight key service areas of Lions International including Literacy, Hunger Relief, Environment, Vision, Pediatric Cancer, Diabetes, Disaster Relief and the Texas Lions Camp. In addition to extra seating at the public library, the project also encourages creativity & adds to the thriving art initiatives happening throughout the city.
Kyle Ballard of Ballard Custom Builds said, "I was honored to be selected to design and build the bench for the Duncanville Noon Lion's Club Century Club Project. In hearing the proposal, I felt that there was an opportunity to create something that was more than a bench, a real conversation piece. So with that in mind, I believe what we have created is a bench that serves not only a functional purpose as well as a piece of art. My hope is that it is a piece that both the Duncanville Lion's and Library can be proud of."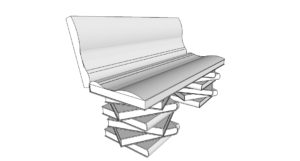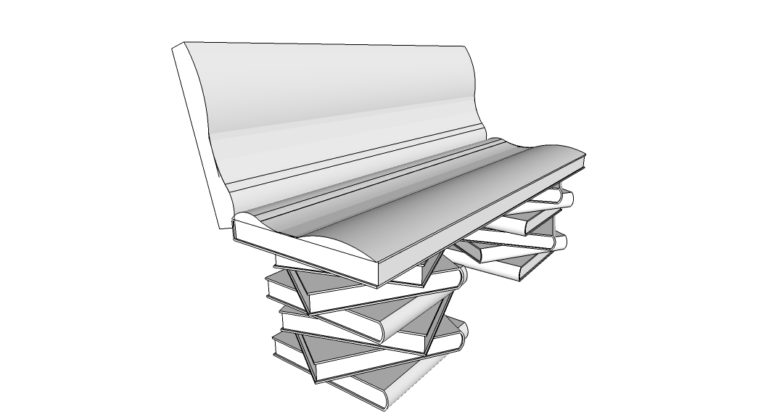 The Duncanville Noon Lions' Legacy Project was completed as part of Lions Clubs International's Centennial Celebration to commemorate its 100th anniversary in 2017. As a part of the Centennial Celebration, Lions clubs around the world are working to help more than 100 million people, while completing Legacy Projects that make lasting contributions to their communities.
Kasey Cheshier, President of the Duncanville Noon Lions Club, said, "Our club has such a heart for encouraging literacy in all ages and challenging others to think creatively. We are thrilled to have the opportunity to provide this unique gift to the community. We hope it continues to raise our club's visibility in Duncanville. Likewise, we hope this gift creates a lasting legacy of our service contributions to date, but also encourages others to get involved with our service organization and give back to the greater good of the community through Lionism."
A dedication ceremony for the Legacy Project will be on Wednesday, June 7 at the Duncanville Library at 2 p.m. This date is the official 100th anniversary of Lions International, which was founded in Chicago during an organizational meeting on June 7, 1917.
Joe Hassler, President of the Duncanville Library Advisory Board, Welcomes Legacy Gift for Community
Joe Hassler, president of the Duncanville Library Advisory Board said, "What it means for the library and community, is that it is another example of two groups of people coming together to help better the community that we live and serve in. It is exciting to be able to work together with two great service groups to help make Duncanville a better place for all to live."
The Friends of the Duncanville Public Library is a non-profit community organization composed of active and dedicated people from all walks of life. Their common bond is a desire that Duncanville has a first-rate library capable of serving an ever-expanding population in an ever-changing technological environment. They do this mainly by the ongoing book sale.
The Duncanville Noon Lions meets each Friday at 11:45 a.m. to 1 p.m. at the Lions Club Community Building, 210 Lions Trail. For more information on the club and its projects, please visit www.duncanvillelions.com or contact Lion Kasey Cheshier at (682) 556-0240.
Lions Clubs International is the largest service club organization in the world. Its 1.4 million members in more than 46,000 clubs are serving communities in more than 200 countries and geographical areas around the globe. Since 1917, Lions clubs have aided the blind and visually impaired, championed youth initiatives and strengthened local communities through hands-on service and humanitarian projects. For more information about Lions Clubs International, visit lionsclubs.org.