Duncanville Public Library Offers Free Home Delivery
DUNCANVILLE—If you think the library is just for reading books, you would be wrong. The Duncanville Public Library not only offers books, but also audio, DVDs, public computers and free Wi-Fi.
Stephanie Lott, Adult Services Librarian at the Duncanville Public Library, says the library is now offering a free home delivery service as well.
"This is a free home delivery service provided by the Duncanville Public Library for qualifying Duncanville residents who cannot physically come to the library," Lott explained.
To qualify, residents must:
Have difficulty leaving home without assistance.
Only be able to leave home unaccompanied by a responsible adult.
Unable to afford a vehicle and have no access to mass transportation.
Only be able to leave home for short, infrequent reasons
Living in a long or short-term health facility that primarily uses group transportation.
Only able to leave the house once a week or less.
Confined to the house for medical reasons.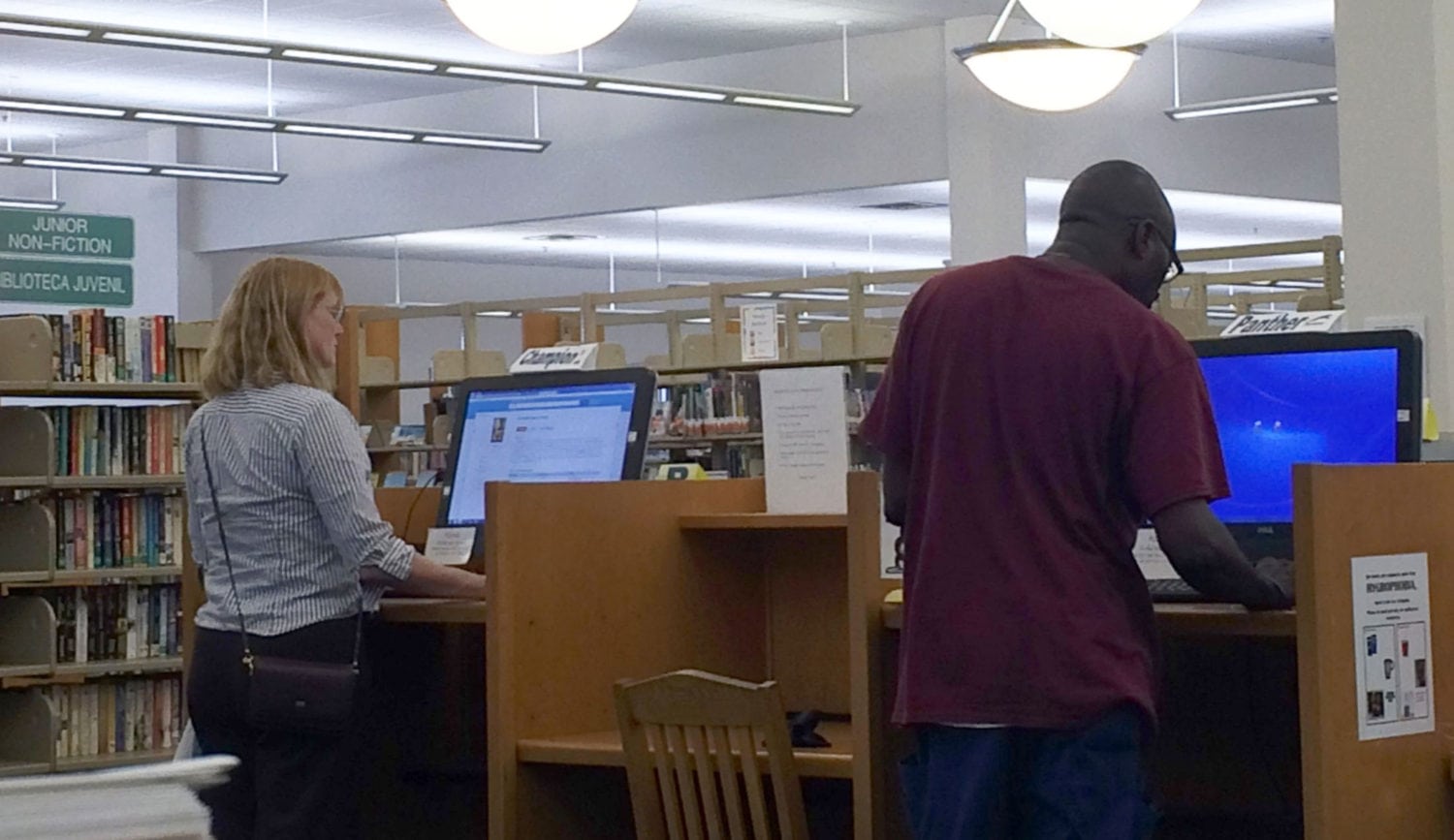 Available Materials For Homebound Delivery
Library materials available for delivery include anything in the collection that can be checked out by anyone. This includes books, DVDs and audio.
"The Library decided to make an extra effort to go to those that are homebound based on customer feedback," Lott said. "Some patrons have expressed their desire to come to the library more frequently, while others have had to send a relative on their behalf."
If you think you qualify then submit an application online at www.duncanville.com/library, by mail to 201 James Collins Blvd., Duncanville, Texas 75116 Attn: Homebound, or in person at the Duncanville Public Library.
Library staff will review and approve applications, then contact residents to discuss delivery times and material preferences. For more information, contact Adult Services Librarian Stephanie Lott at 972-780-5052 or slott@ci.duncanville.tx.us.
The Duncanville Public Library will offer its Homebound Delivery Service during normal business hours Monday through Saturday.