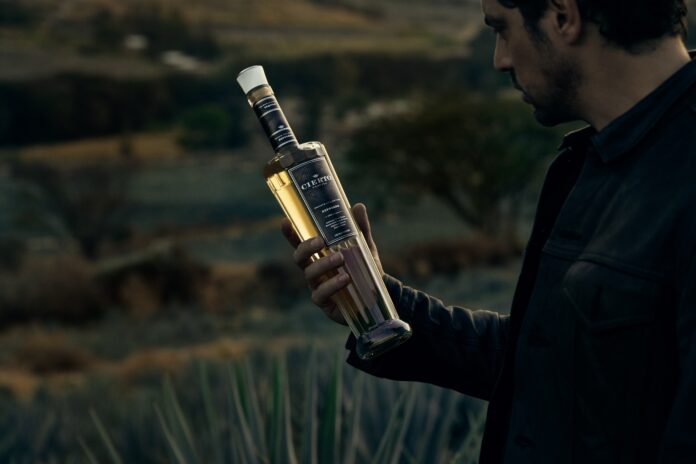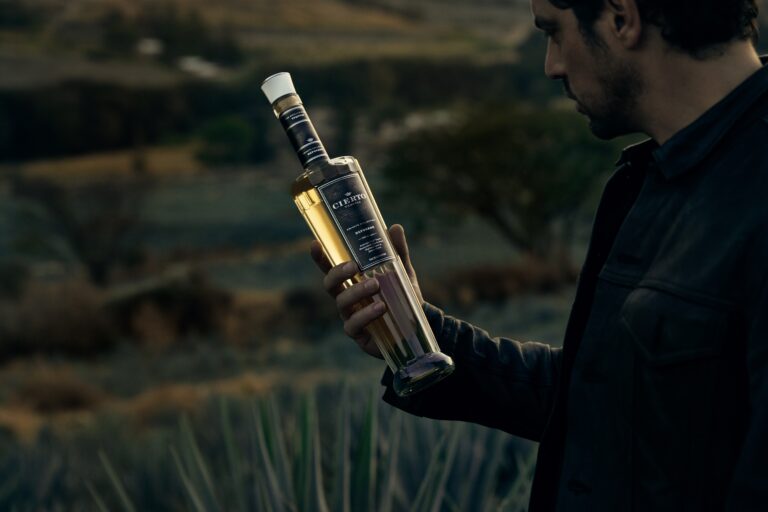 MIAMI, FEBRUARY 23, 2023 – Cierto Tequila, a luxury portfolio of award-winning, 100% additive-free authentic tequilas, begins its U.S. rollout this month. Initially launching in California, Florida, Texas, New York, Illinois, Arizona, Colorado, Nevada, and Delaware, Cierto will expand nationally throughout 2023. Handcrafted by widely respected Master Distillers Enrique Fonseca and Sergio Mendoza – fourth and fifth generation agaveros (agave farmers) – Cierto is tequila made as nature and time intended.
"Cierto" is Spanish for "True" – the perfect word to describe this pure, elegant tequila patiently crafted using a unique combination of time-honored and globally-inspired distilling techniques. Cierto is completely free of additives or impurities and housed in a gemstone-inspired bottle designed to showcase the rich, natural colors of the tequila within.
Cierto starts with fully mature, estate-grown agave from the majestic Jalisco Highlands, selected by hand and harvested at the perfect moment. The agave is then hand-cut, cooked slowly, and distilled in alembic copper pot stills and Coffey column stills at the legendary La Tequileña distillery in the town of Tequila.
Cierto's aged tequilas mature primarily in rare French Limousin oak casks which previously contained fine wines and spirits, including cognac and Armagnac, specifically procured for their ability to gently persuade the agave's essence to emerge. Each expression is blended with aged tequilas from the Fonseca family's private library, containing some of the oldest and rarest tequilas in existence. The result is a luxuriously smooth and pure-tasting collection of tequilas that are considered by spirits experts and tequila connoisseurs as some of the finest in the world.
In 2017, the Chairman of Elevated Spirits, Todd Chaffee, a Forbes Midas List venture capitalist and tequila connoisseur, decided to disrupt the tequila industry and make the world's finest tequila –a true tequila that was exceptionally smooth and easy to drink, but also 100% pure without any additives.
While researching the tequila industry, Mr. Chaffee discovered Mr. Mendoza as a prominent voice outlining the differences between authentic, "real tequilas" and "fake tequilas" littered with artificial additives. "When I first met Sergio, I was impressed by his extensive knowledge of the Highlands' terroir, agave plants, distilling techniques, and the history of the entire tequila industry. We are incredibly blessed to have Sergio and his uncle Enrique Fonseca as our partners. Since they are both agaveros and master distillers, they have truly unique perspectives on the best ways to grow and harvest agave in addition to crafting world-class tequilas," said Chaffee.
After blending and tasting hundreds of options from the Fonsecas' vast library of aged tequilas, the Cierto team crafted eight exceptional Cierto agave expressions, which they shared with family and friends while conducting extensive consumer research.
When the research results came back overwhelmingly positive, the Cierto team began entering the Cierto portfolio in top international spirits competitions to gain insight and recognition from the world's most discerning and respected palates. The results have been remarkable, with Cierto winning top honors in every major competition. Each of Cierto's eight agave expressions has won dozens of medals and awards, and to date, Cierto's 600+ international medals and awards make it the Most Awarded Tequila in History.
Cierto has assembled a team of seasoned industry executives to develop the brand, partnering with Demeter & Co, which is led by Jeff Menashe as CEO and with Jim Clerkin as its Chairman. Cierto's Chief Growth Officer, veteran spirits executive Jim Ruane, comes with nearly two decades of marketing and beverage industry experience. "We are thrilled to debut Cierto Tequila, bringing this remarkable award-winning spirit to U.S. drinkers," said Ruane. "Cierto is a testament to the true art of tequila-making. With skyrocketing growth in luxury tequila and consumers paying increasing attention to what they're putting into their bodies, we see an opportunity to differentiate with a supreme liquid that speaks for itself – no additives, no artifice, and no shortcuts."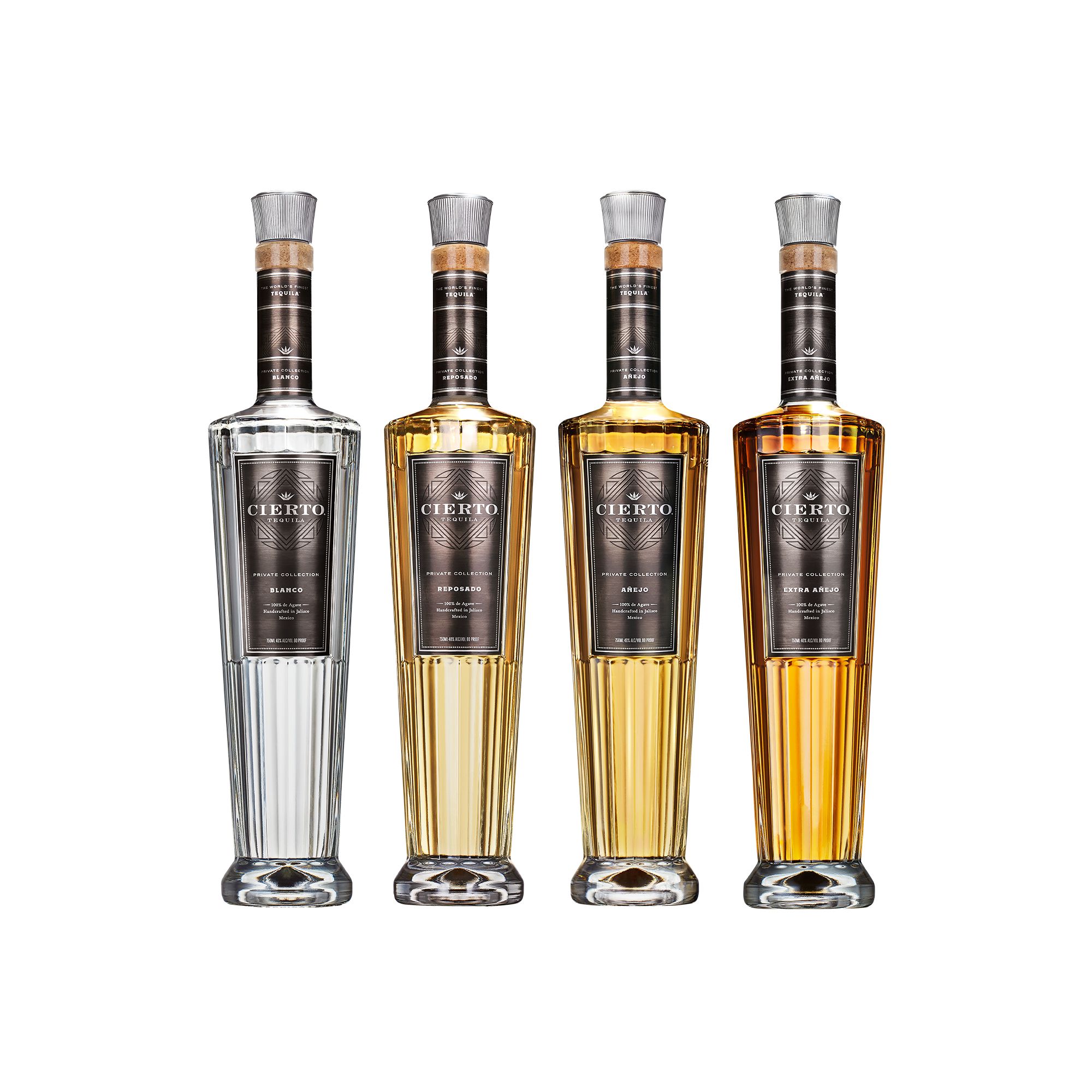 Cierto Tequila is launching first with its Private Collection, four distinct agave expressions embodying the rich complexity of the Highlands' terroir:
Cierto Tequila Private Collection Blanco: Rested before bottling, it is smooth and fresh with an herbaceous aroma that imparts sweet floral and agave notes. Best enjoyed on the rocks or in a Margarita, with an SRP of $89 / 750ml.
Cierto Tequila Private Collection Reposado: Aged primarily in French Limousin oak, it has a light aroma with hints of butterscotch and cooked agave, offering a flavor profile that begins with agave, shifts to caramel, and finishes with rich cinnamon spice. Best enjoyed on the rocks or in an elevated Paloma, with an SRP of $119 / 750ml.
Cierto Tequila Private Collection Añejo: Aged primarily in French Limousin oak, this unique marriage of rare añejo tequilas has orange and oak aromas, with a complex array of coffee, chocolate, and caramel flavors. Best served neat or on the rocks, with an SRP of $169 / 750ml.
Cierto Tequila Private Collection Extra Añejo: Aged primarily in French Limousin oak, the aroma bursts with oak, cherry, and cooked agave, with deep flavor notes of tobacco, vanilla, and oak, finishing with honey and spice. Best served neat or on the rocks with an SRP of $279 / 750ml.
Cierto Tequila is now available for purchase where luxury tequilas are sold, and online at ReserveBar, Drizly, Instacart, and others. Cierto invites drinkers to savor slowly and celebrate responsibly.
ABOUT CIERTO TEQUILA & ELEVATED SPIRITS COMPANY
The Elevated Spirits Company is the producer of Cierto Tequila – authentic, 100% natural, additive-free, luxury tequilas made in Jalisco, Mexico. Cierto means "True," the perfect word to describe this remarkable award-winning family of tequilas. Cierto's Tequilas are patiently crafted expressions of pure Highlands agave, harvested by fourth and fifth generation agaveros at peak maturity. Due to their character, complexity, and luxuriously smooth taste, these agave expressions are widely acknowledged by tequila connoisseurs as "The World's Finest Tequila" and some of the best tequilas ever made. Each of Cierto's eight tequila expressions have won dozens of medals and awards. Since inception, Cierto has won over 600 international medals and awards, making it The Most Awarded Tequila in History.
For more information, visit Cierto.com.
ABOUT DEMETER & CO
Demeter & Co builds super premium+ global adult beverage brands as expressive and unique as the consumer communities who enjoy them. Our team, a blend of entrepreneurial industry veterans and creatives, builds brands that move culture by elevating the brand experience of human connection.
Established in 2021, Demeter & Co is led by CEO Jeff Menashe, Founder and CEO of Demeter Advisory Group, the leading investment bank to premium adult beverage brands, and Chairman Jim Clerkin, the former CEO of Moet Hennessy North America and Jim Beam North America.
For more information, visit www.demeterandco.com.