2017 Nissan Armada King of the Road
As fuel prices have dropped, families are ready to hit the highways in "king of the road" full size SUVs. Large SUV sales are averaging 250,000 units per year, and are expected to increase this year!
Nissan feels it is poised to move up in market share for the segment with the introduction of an all-new Armada model this August. The profile of previous Armada buyers shows that 43% of consumers who move on to the Armada have previously owned a large or full-size SUV. Another 39% of Armada buyers are moving up to full-size from other sizes and styles of vehicles. Those buyers are generally in their early 40's, are married with children, college educated and earn more than $135,000 annually.
Although there was a global version of the large SUV (the Patrol debuted in 1951), the Armada itself was first seen on our shores at the New York Auto Show in 2003. It was built on the rugged platform of the first generation Nissan Titan. There was only one major change in the Armada since then, when a new interior and front end design was introduced in 2008.
2nd Gen Armada Packs More Horsepower
Ring in the second-generation! My first glimpse of the new Armada was this past February at the Chicago Auto Show. This month I had a chance to drive it near Monterey, California. Miles and mud under the tires later, it's clear it was worth the  wait.
The powertrain is completely new with a standard 5.6 liter V8 engine boasting 390 horses (vs 317 previously) with 394 lb-ft of torque. Unlike some other Nissans, the Armada has a seven speed automatic transmission. The wide gear range (previous model was a five speed), ATF warmer and shift change response improvements have combined to provide the best fuel economy the Armada has ever experienced. Two-wheel drive models are EPA rated to provide 14 mpg in the city and 19 during highway driving. Four-wheel drive models only drop one mile per gallon from those levels.
Armada Boasts Best In Class Towing
The new Armada is the vehicle to own if you have a large trailer to tow with Best-in-Class towing capacity of 8,500 pounds (for both the two-wheel and four-wheel drive models). This compares with the Chevy Tahoe at 6400/6600, the Toyota Sequoia at 7100/7400 and the Ford Expedition at 6500/6600.
I found the 2017 Nissan Armada exceptionally quiet during both on-road and off-road driving. It was easy to converse with front and rear seat passengers. I was also very impressed with the comfort of the seats and found the power lumbar support very helpful. Although I didn't need them, there were standard heated front seats and a heated steering wheel.
A feature that I remember seeing in Nissan vehicles prior to those of other manufacturers, the around-view monitor with moving object detection is even better than in previous models. It now provides full 360-degree views while backing up and moving forward. Armada is equipped with both front and rear sonar as well as something I can no longer live without, a blind spot warning system with the Around View Monitor.
A Predictive Forward Collision Warning System is of particular interest. This new Nissan innovation warns the driver of risks beyond what their eye can see. The system senses the speed and distance of vehicles ahead. Buyers can also select Intelligent Cruise Control, Distance Control Assist, Forward Emergency Braking and Lane Departure Prevention and Warning Systems.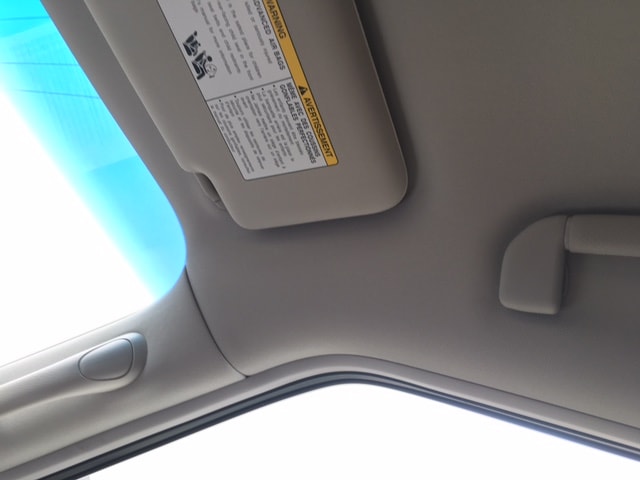 Anyone who has not shopped for a full-size SUV lately might be a bit taken aback by many being priced in the $60,000-$90,000 range. I was pleasantly surprised to find that the 2017 Nissan Armada MSRP begins at only $44,400. Of course, there are available options for those who want more, but it is nice to know that a brand-new supersized SUV can actually be brought home for such an economical price.
#NissanYearoftheTruck
#2017Armada