Senior Pet Owners Benefit From WOW Initiative
The Wag on Wheels Program started as the answer to Cedar Hill City Manager Greg Porter's challenge. He challenged city employees to celebrate MLK Day as a Day of Service. Tri-City Animal Shelter Manager Tammy Miller says the Tri City Animal Shelter found a way to better serve senior pet owners.
Miller said they had always recognized senior pet owners as a "wonderful resource," but also saw an area where they could help these seniors. "From there, the idea for 'Wag on Wheels,' also known as the WOW initiative, began," Miller said. "TCAS has many wonderful volunteers, and one in particular was sort of the inspiration for this program. A wonderful lady named Suzy Smith comes several days of the week and does laundry, makes sure we all have our favorite cake on our birthdays, and sews handmade dog beds to help raise money for the shelter. We are routinely shocked by the energy she has, the kindness she shares, and the commitment she shows. To us she seemed invincible. And oh how she loves animals and is an exceptional pet mom. She even has a pet that has seizures that she has to tend to regularly with no complaints."
Miller said, "However, one day Suzy mentioned how much trouble she was having with her rheumatoid arthritis, a condition she and I share. I started thinking about all of the things I am already struggling with so early in my diagnosis and what the long term impact was… That evening at home I went to trim my own dogs' nails and could tell this was something I am not going to be able to do for long. This made me worry about my future as a pet owner and wonder how lonely I would be without them. I would not want to have a pet if I could not properly care for it. After a very sleepless night of worrying about my own future as a devoted pet owner it dawned on me that maybe this was a simple kindness that we could provide to others who may be struggling."
"We promoted this for the first time in January of 2017 as a one-day only event. When we saw how great the need was, how little time it really took, and how huge the reward was, we quickly decided Wag on Wheels was a program we wanted to commit to all year around," Miller said.
Wag on Wheels Services Include Pet's Basic Grooming Needs
Miller said WOW services primarily include a simple bath, nail trim, gland check, flea check, and microchip check or implant at no charge. "We have also done things like found a volunteer to help transport a pet and their owner to the veterinarian as most taxis don't take kindly to furry riders," she said.
Tri-Cities started the program in Cedar Hill, but they now have volunteers in Duncanville and DeSoto who can help grow the program in their neighborhoods. Miller says, "In current demand we are able to get to people within the week they call, but this may change if there is a large demand – but rest assured we will do our best to get to them asap. We sincerely want to help them all."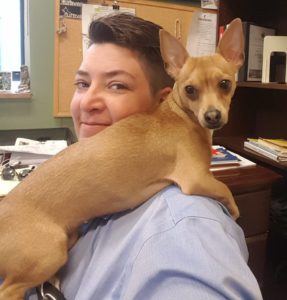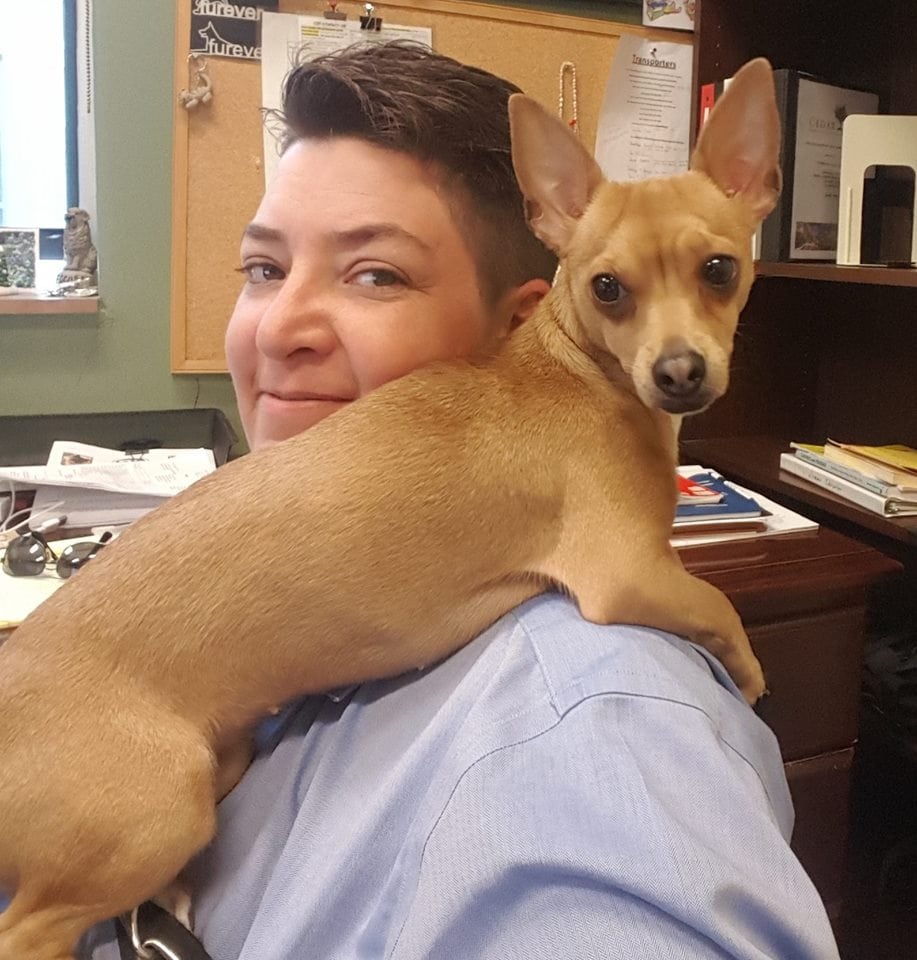 Donations for the WOW program are appreciated but not required. Some of the seniors served donate kitty litter, bleach, or old towels to use for cleaning, and old linens to use for bedding. It's also possible to make a monetary donation, or leave a legacy of love by placing The Friends of Tri-Cities Animal Shelter in their will.
Miller says, "One of the best ways they can contribute to this program is by telling their friends how wonderful it is to own a pet and what a great adoption deal they get at TCAS. Especially since the national Clear the Shelter Day with fee-waived adoptions is coming on August 19."
The Tri-City Animal Shelter welcomes volunteers, who are invited to apply online at www.luvpets.org.