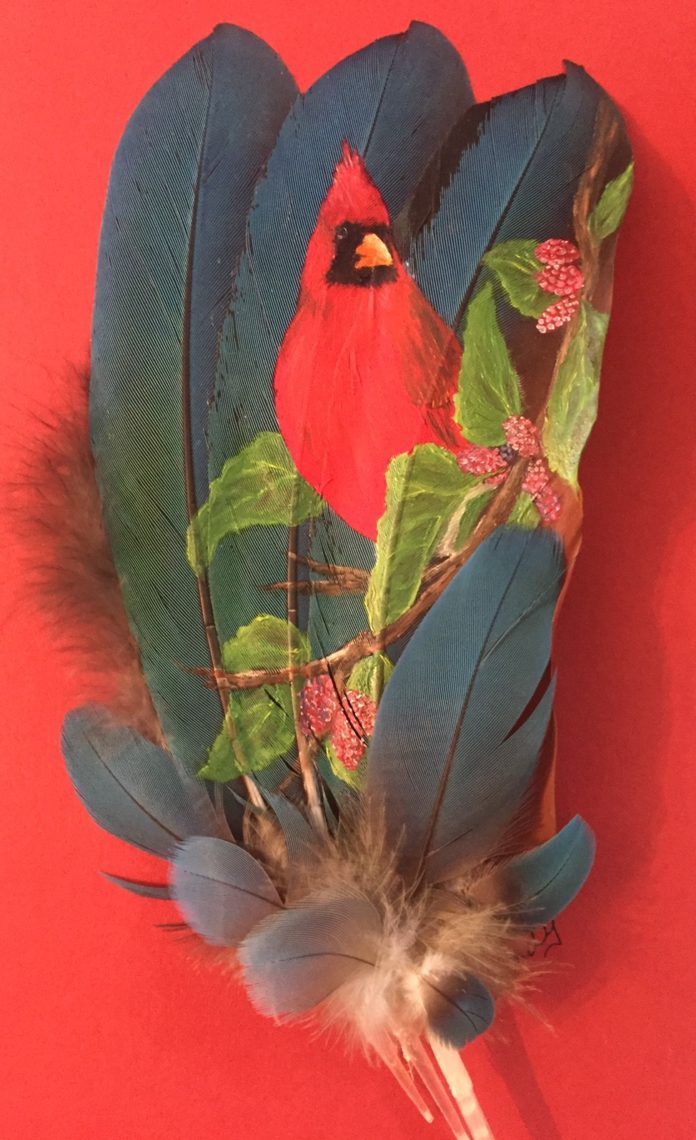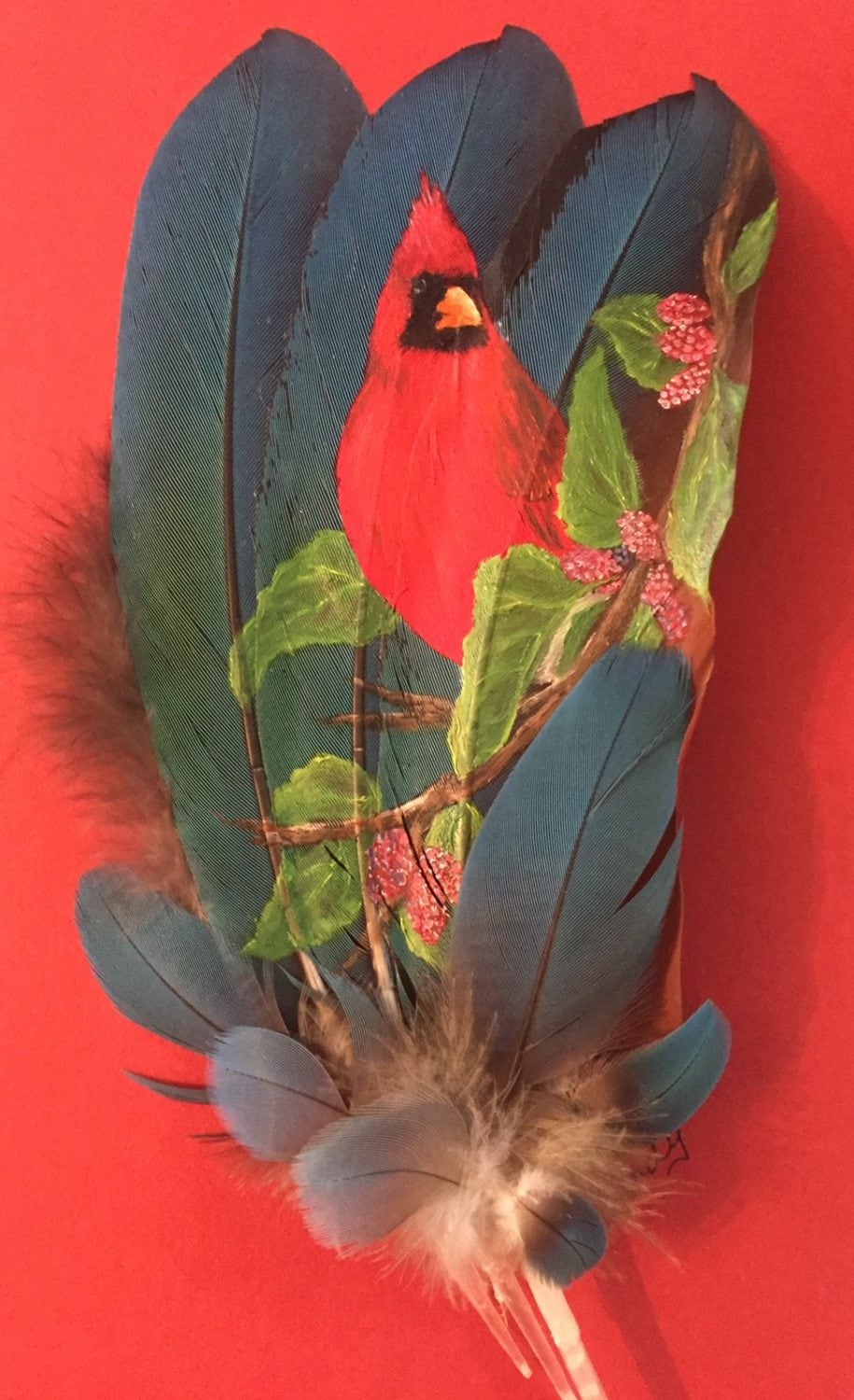 Beautiful Feather Paintings At Dallas Arboretum Artscape
Arlington-based artist Sandy Shiroma, known for her delightful paintings of birds on feathers, will bring her artwork to Artscape 2018 at Dallas Arboretum April 28-29. This juried fine art and craft show and sale features more than 90 artists showcasing their artwork amidst the spring blooming garden.
Shiroma, who grew up in Abilene, said she originally started painting mostly Western art on canvas about 30 years ago, branching out to decorating boots, hats and saw blades. About eight years ago, she started painting primarily on feathers.
She gravitated to painting birds on feathers because, "They are so beautiful, I love to watch them in flight, to see how their wings work. Plus birds seem to work perfectly with feathers."
Shiroma Likes Unique Canvases
A self-taught artist, Shiroma also paints such animals as wolves or takes special requests from people who want paintings of their dog or other pets. She also does special paintings on other type materials such as filling a recent request from a lady who wanted a painting of her late father, a rodeo calf roper, on her hat.
But feathers are her preferred canvas now, especially turkey feathers since they offer the largest canvas and come in many different colors for great backgrounds. Her feather artwork ranges in size from 8" x 10" to 18" x 20" before framing. Shiroma said she uses a custom framer to mat and frame the feathers, but also offers less expensive options that keep prices more affordable. She has also done complete fans, and will have some available at Artscape.
She uses many different types of feathers, deciding what works best on what type of feather. She uses hunted feathers, from birds that were raised to eat or as pets, so they are all legal. She uses turkey, Macaw, pheasant, dove, duck and quail feathers.
Shiroma says, "I'll trade a painting for feathers, so that I know I'm getting the right kind of feathers."
She trades paintings with a lady who provides her with Macaw feathers from her pet. Sandy stores these feathers in airtight containers, where they keep well until she chooses them for a project.
Shiroma said, "Macaw feathers come in such beautiful colors, they are great as background. I like painting any type of bird, but cardinals are my favorites. Male cardinals are beautiful birds, and it's easy to paint them in different positions. I also paint butterflies, hummingbirds, and other birds."
Sandy Shiroma Now Focused On Her Artwork
Shiroma recently quit working in Arlington Baptist University Accounts Receivable Department to focus entirely on her painting.
"I loved working in such a great Christian atmosphere and working with the kids," she said. "But when I started being in so many shows and doing so well, my husband encouraged me to start spending all my time on my art. It has been a great blessing that God has given me this opportunity to follow my passion later in my life; I know this is what I'm supposed to be doing."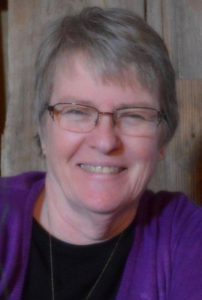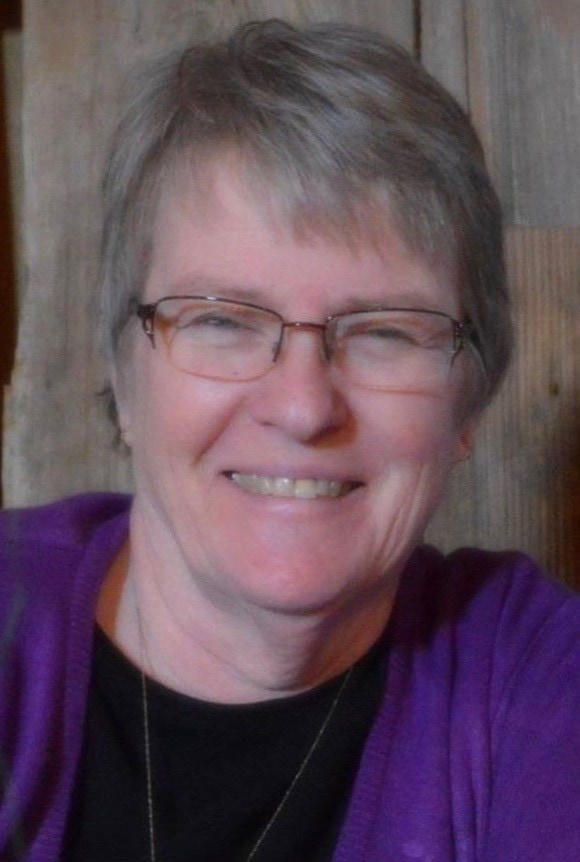 Shiroma said she will be 65 years old this year. She and her husband have one adult son, who is an engineer at Lockheed Martin. She said she appreciates having such a supportive family, with her husband assisting her with art shows.
Shiroma shows her work at art festivals such as Arlington's Art on the Greene and various others, including Texas Country Reporter Festivals in Waxahachie, Denison and Wichita Falls.
"My first show for this year was Winterfest in Round Top, Texas in February. I will be at Arts in the Square in Frisco March 24-25; Arts in Bloom in McKinney, April 13-15; and Dallas Arboretum Artscape, April 28-29.
Dallas Arboretum Artscape is open to the public and free with paid admission to the garden. For more information, visit http://www.dallasarboretum.org/visit/seasonal-festivals-events/artscape.