Just now remembered it's almost Valentine's Day? Here are two last-minute Valentine's gifts, both carefully curated to make it look like you planned for them weeks ago.
Show your love and appreciation for your significant other, or even your best friend, with a delightful Valentine's gift basket. Filled with chocolates and other exquisite treats, (some even include champagne), these gift baskets are guaranteed to please.
Gourmet Valentine's Gift Baskets
Away from your true love this Valentine's Day? Show them your heart with a special delivery of a Love is All You Need Popcorn and Candy Care Package. Packed with theater-sized Whoppers and Dots, two gourmet popcorn flavors, Tootsie Pops, and plain M&Ms, this package contains a variety of sweets to warm their heart when they're far away from you. Priced at $39.99 at GourmetGiftBaskets.com, and guaranteed to arrive by Feb. 14 if you order by Feb. 13.
Their delicious and unique Belgian Chocolate gift box features love bug Oreos, decadent chocolate Valentine's bark, dark chocolate covered almonds, and a mix of Belgian milk and dark chocolate nonpareils. This gift is the perfect way to show your love and appreciation. Made with only the finest ingredients, the chocolates are a luxurious treat that will make your Valentine feel truly special. Order now and make this February 14th one to remember.
Chai and Mini Bundt Cake Basket
I can personally vouch for these flavorful gift baskets after recently receiving a basket with a bottle of Masala Chai with six delicious mini bundt cakes. My favorite was the yummy red velvet flavor, but the double chocolate and vanilla cakes were also great. This package is priced at $99.99 and if you order by Feb. 13, it will arrive by the 14th. And probably be gone by the 15th, it's so good!
GourmetGiftBaskets.com was founded in 2002 with family values and the desire to provide exceptional gifts for all of life's special occasions. Through years of working in his family's flower shop in New Hampshire, President & CEO Ryan Abood realized an opening to provide handmade, high-quality gift baskets. What began with two family members in the basement of a flower shop has exploded into a company recognized multiple times by Inc. 500, Internet Retailer, Enterprise Bank, and more.
Sammy's Beach Bar Cocktails
Looking for a gift for your favorite rum cocktail drinker? Hall of Fame Rocker Sammy Hagar has come up with a great rum cocktail in a can. The beverages come in four tropical flavors to transport you straight to the beach–at least in your mind.
The canned beverages feature sparkling rum cocktails made with all-natural ingredients and sweetened with agave syrup. Each cocktail is under 130 calories with only five grams of sugar per 12 oz. can. Best of all, they feature a lower alcoholic content of only 5.5% ABV cocktail.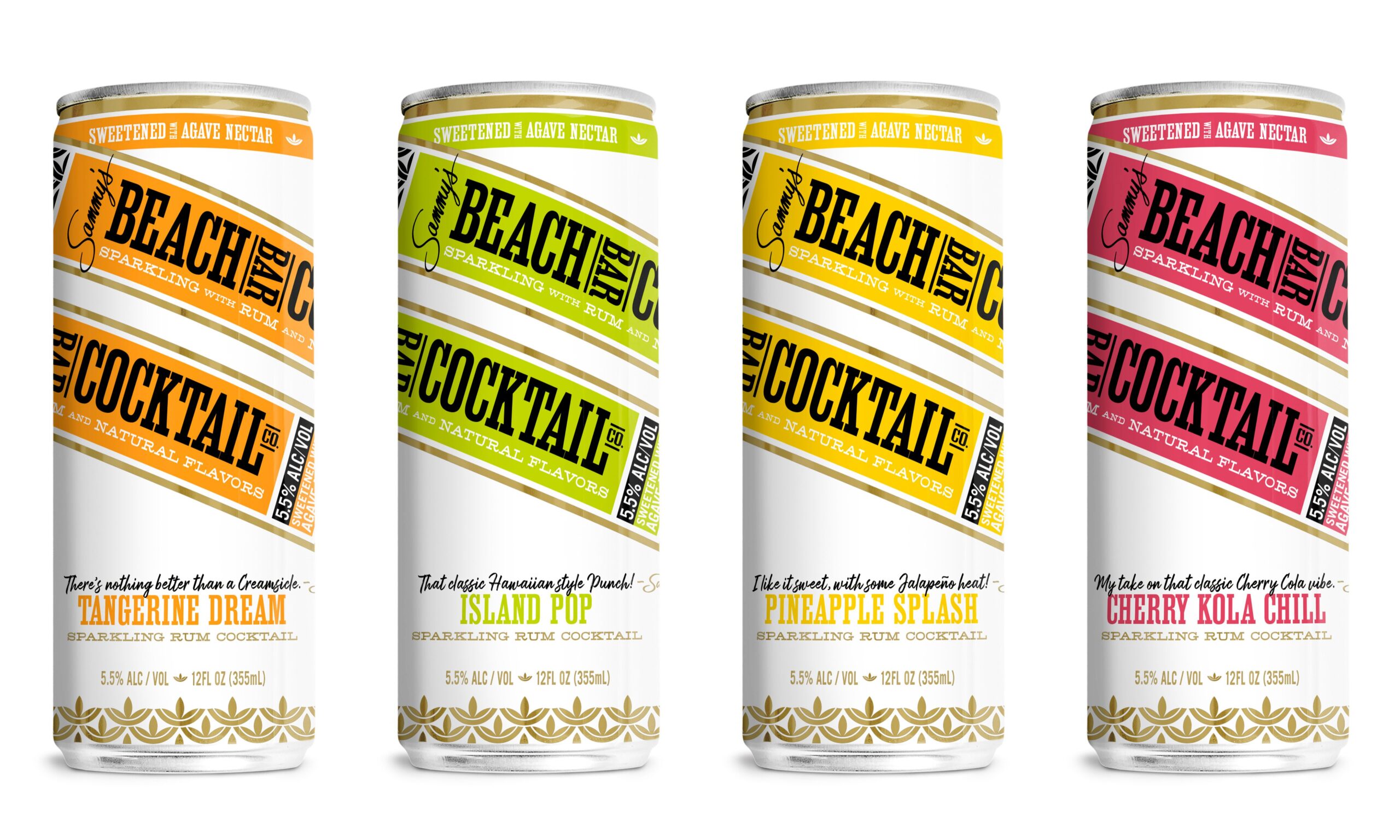 We recently received a four-pack: Tangerine Dream, Pineapple Splash, Island Pop, and Cherry Kola Chill. The variety pack would make a great Valentine's Day package for any rum cocktail drinkers on your list.
Sammy's Beach Bar Cocktails are available for $14.99 at local liquor stores including Spec's and Total Wine in Cedar Hill, or online at sbbcco.com/buy-now.