Family Music Theatre 25th Anniversary Celebration
Cedar Valley College Family Music Theatre (FMT) celebrated their 25th anniversary in April. A musical revue that month brought many longtime participants in the program, started by Dr. Sam Germany in 1994, back to celebrate. Seventy-five of them joined in singing a version of "You Will Be Found" from the hit new Broadway musical "Dear Evan Hanson" on the Cedar Valley performance stage. An 18-piece live band was also featured on stage playing swing, jazz, and big band music for a packed, appreciative audience.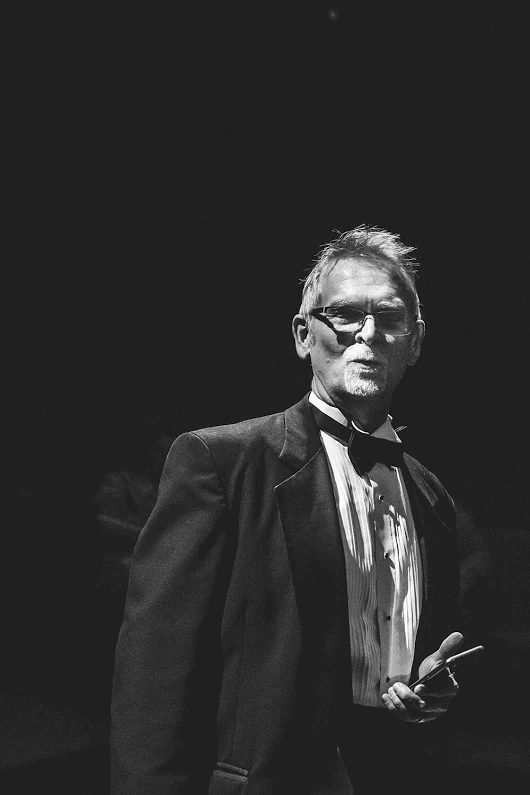 Nobody smiled bigger during the anniversary revue than Dr. Germany, who everyone says is the driving force behind FMT. Cedar Valley College opened 40 years ago, and had only been open three years when Sam Germany arrived from Michigan to teach music and voice. He had recently obtained his master's degree, and was continuing work on his doctorate at the University of North Texas in Denton. He also served as choir director at New Life Bible Fellowship Church in Oak Cliff (now New Vida Church of God).
Sharing Musicals With His Sons
When his department head Jerry Cotton asked him to also direct shows, Dr. Germany replied yes, with two conditions. As a voice major, Dr. Germany wanted to do musicals; and as a devoted family man and father, he wanted to be able to bring his children to rehearsals. Dr. Germany says he realized rehearsal would occupy a lot of his time, and wanted to open his sons' eyes and ears to musicals. His son Samuel came with him to many rehearsals, and even at a young age watched every rehearsal intently. Samuel has since appeared in numerous shows and still performs when he can.
The auditorium and theatre space in Building E, formerly a video production space, had to be molded into a performance venue. Dr. Germany says they found second-hand sound and lighting systems, along with a curtain. The FMT space seats 306 in a three-sided box configuration. There are no wings, so when there is a large cast involved "who moves off stage is as important as who comes on," Dr. Germany said.
Dr. Germany's first show to direct was "Godspell" in 1994, although he had provided musical accompaniment for "Fantasticks" the spring of 1994. For the first few years, he said, they didn't charge admission while attempting to build an audience.
Suitable For Everyone In The Family
Dr. Germany said, "I drafted everyone I could find in the beginning, to get the program going. Recruited singers from New Life Bible Fellowship where I directed choir, or grabbed people like a girl walking down the hallway, or people off the street. At FMT, we are able to cast all ages, from children to senior citizens, in our productions. Everything we do is suitable for everyone in the family to see. We made sure it was safe for everyone, especially children, but without sacrificing our musical production values."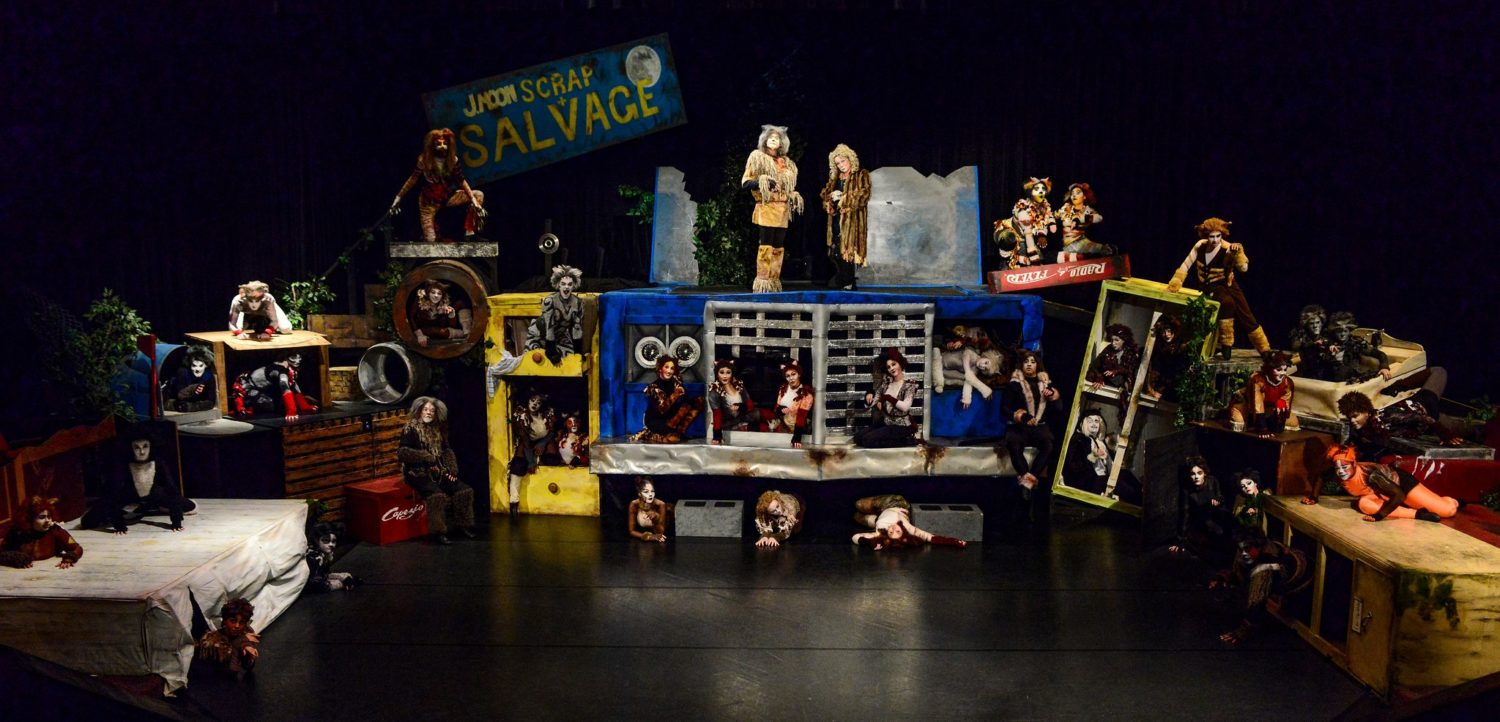 "Some members of FMT have done 20-25, even 30 shows; there is a loving atmosphere in the cast and crew. They have become almost like a family, it's a very strong community," Dr. Germany said. "Unlike some theater groups, we have no divas, no backbiting, and no backstage drama. We may have our problems but we work through it, and always show respect for the other person's viewpoint."
Dr. Germany said they like to think of the FMT program as "Art meets Heart, where we share the vision and not just the show. We strongly support diverse, color blind casting, and consider it a gift to be able to cast people who are the same age as the character they play on stage because of our community involvement and support."
Thirty One Productions at FMT
FMT started selling tickets in the fall of 1998, and have now presented 31 productions to appreciative audiences who are searching for family entertainment. Various schools from the Best Southwest area including Duncanville, Grand Prairie, Lancaster, Midlothian and Red Oak elementary schools, have attended preview excerpt performances of FMT shows over the years.
"We enjoy bringing students to see preview performances," Dr. Germany said. "For many of them, it's their first time to see a live performance on stage. We hope the experience inspires a love of music and musicals in them."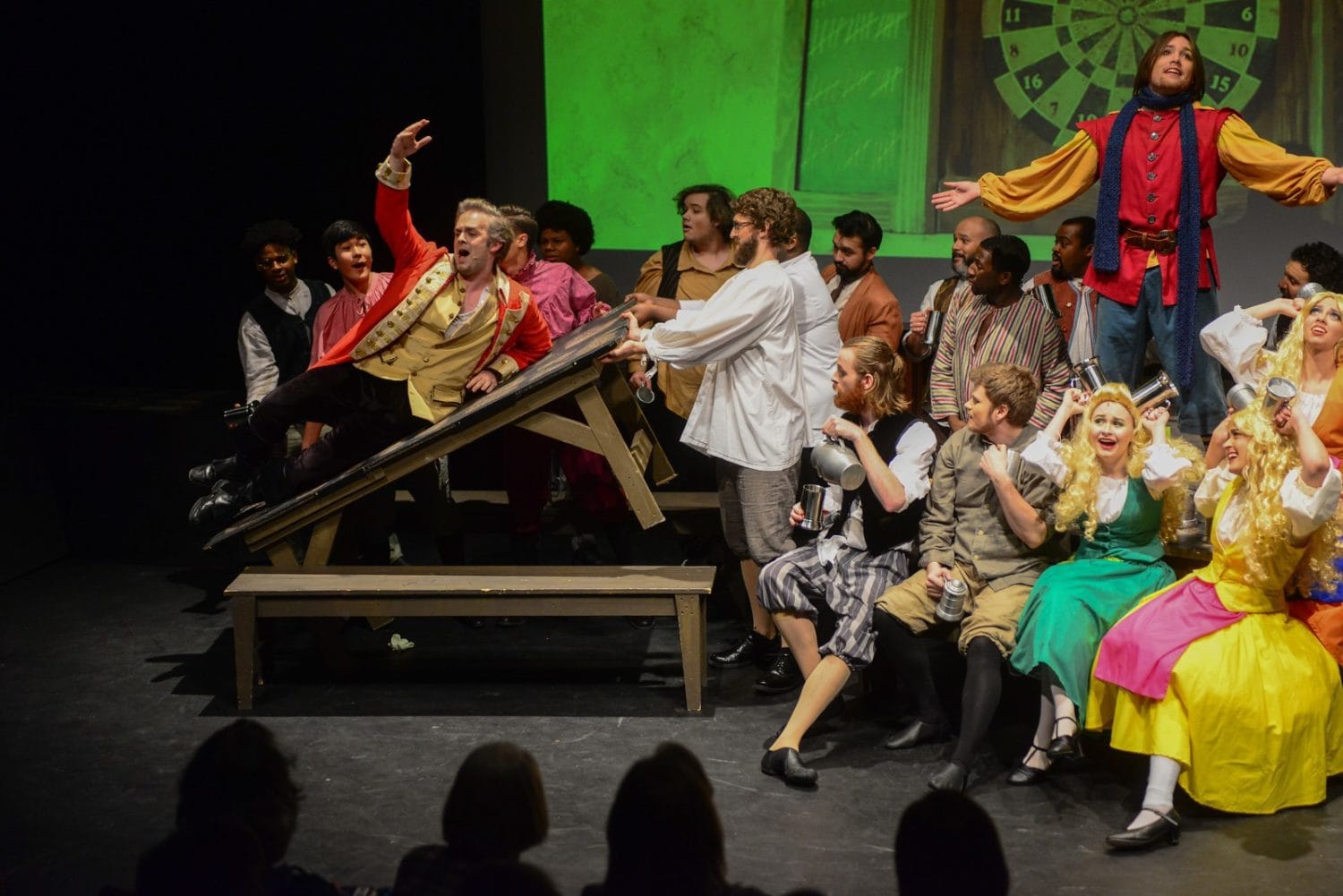 Dr. Germany said they have solid evidence this program is working, since the two leads in "Disney's Beauty and the Beast" last spring were once elementary school students who saw their productions at Cedar Valley College and Family Music Theatre.
FMT Alumni
Kathryn Boswell, currently performing on Broadway as swing in "Anastasia," and John Campione, in the national touring company of "School of Rock," are FMT alumni who have gone on to enjoy careers in musical theatre. Campione will be back in town August 15-26 with the "School of Rock" tour presented by Dallas Summer Musicals at the Music Hall at Fair Park.
Auditions for Family Music Theatre's fall production, "Disney's Newsies, The Broadway Musical," will be held August 13-14 at Cedar Valley College Performance Hall. Dallas Avenue in Lancaster. All members of the community are invited to audition. Performances will be October 12-13, 19-20, 26-27. For information, go to cedarvalleycollege.edu/fmt. Online audition sign up is at familymusictheatre.com.
Other FMT musicals scheduled for 2019 are "The Secret Garden," Feb. 22-23, Mar. 12-2, 8-9; and "Ragtime, The Musical" June 21-22, 28-29, and July 5-6.