I'm totally on board with all food themed holidays from "Taco Tuesdays" to "Thirsty Thursdays" and Midlothian's new "Food Truck Fridays" at Higginbotham Brothers Ace Hardware.  They kicked off Food Truck Friday two weeks ago with the super popular Cousins Maine Lobster food truck. The lines were long, but well worth the wait to enjoy a lobster roll. Not to mention the fun catching up with friends and neighbors while waiting to order.
Well, Food Truck Fridays keep rolling on with Mister Softee Ice Cream this Friday, September 9 from 3pm-6pm.
What inspired the idea for Food Truck Fridays?
We talked to Higginbotham Brothers manager, Aaron Cox to learn more about what inspired Food Truck Fridays. "Our location in Liberty Hill, down around Austin, TX, was doing Food Truck Friday's so I took their idea to try here and see how it would work. And after having two events complete, the response has been outstanding. Our first truck was Cousins Maine Lobster followed the next week by Mister Softee to kick off Labor Day weekend.
My ultimate goal is to have this become a long term thing. However, there are currently a few obstacles. The current ordinance in the City of Midlothian does not allow for food sales as an open air vendor. A temporary food permit can be issued if there is an event going on at the property like a Grand Opening, Customer Appreciation event or an anniversary type event.
On the flip side of that, the city does have an amendment to the current ordinance that is under review to allow food sales at businesses without an associated event, but that ordinance has not yet been approved. That leads me to another goal: with the response of how the events have been, I hope that city officials see the responses and in turn, help speed up the process of passing the amendment that is being proposed of allowing food sales at businesses.
Personally, I think that with a city like Midlothian that has experienced so much growth over the last two decades and even more growth in recent years, without getting political, allowing food trucks is a win for the trucks, a win for the businesses hosting them and a win for the city. I think some, if not all, city officials realize this, it just has to go through the motions.
When we hosted Cousins Maine Lobster, the amount of social media activity was mind-blowing. The event that I created on Higginbotham Brothers Facebook page had 325 people respond and 11 shares. The Cousins Maine Lobster event had 375 responses and 35 shares.
We had people calling from Mansfield that morning asking about the truck, we had customers all during the week asking about it. The following week, I received messages on Facebook and text messages asking how the event was. We received many praises from the public just for having the event, because it was something different and something that the public can look forward to."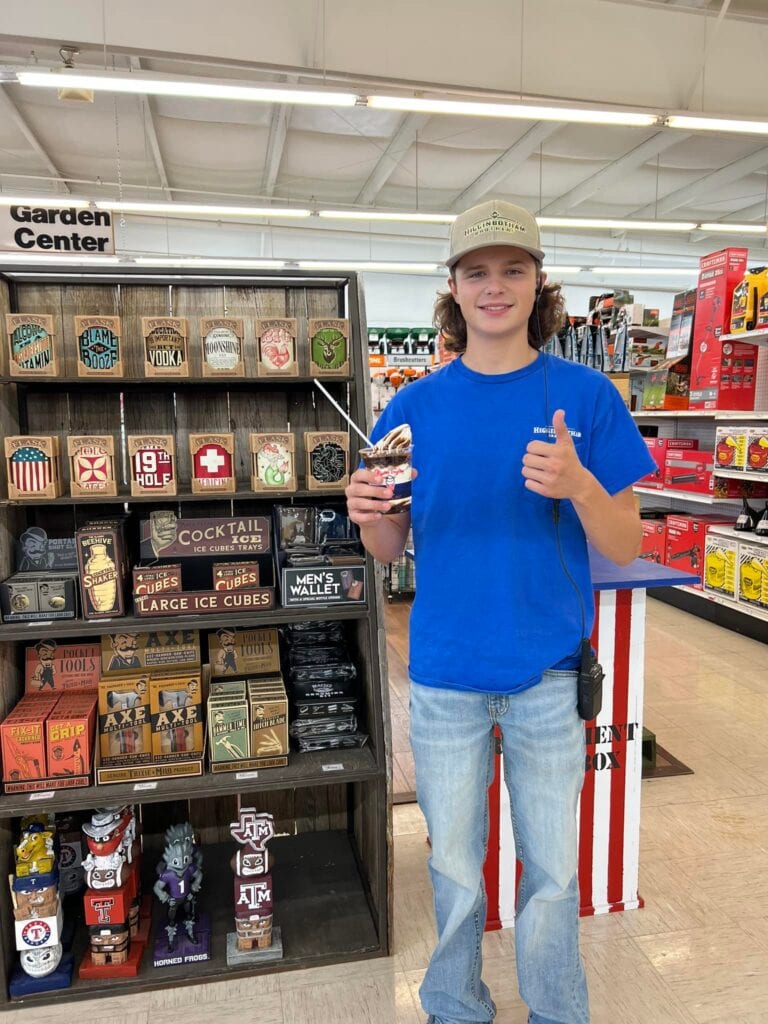 My final goal with Food Truck Friday's is two-fold. First, I want to bring awareness to my store. There is so much growth in this area, that I want the public to know that we are here. We have customers that call or come visit us monthly that had no idea Midlothian has an Ace Hardware location. Yes, we are Higginbotham Brothers, but this location in Midlothian is affiliated with Ace Hardware.
Secondly, I want to bring awareness to small businesses like the Food Trucks by allowing them to set up in my parking lot and let everyone enjoy the offerings they have. Small Businesses rely on so much support from the public. I want to bring awareness to them so they can be successful.
Current Food Truck Friday Schedule:
9/9 Mister Softee Ice Cream from 3p-6p
9/16 Journey's Mobile Eats & Treats from 11:30a-2:30p
9/23 5U BBQ from 11:30a-2:30p
9/30 Union 28 Wood Fired Pizza from 11:30a-2:30p
10/5 Cousins Maine Lobster from 5:30p-8:30p
There have been events created on the Higginbotham Brothers Midlothian Facebook page for all the food trucks. Mark yourself as going and add to your calendar so you don't miss out on these trucks!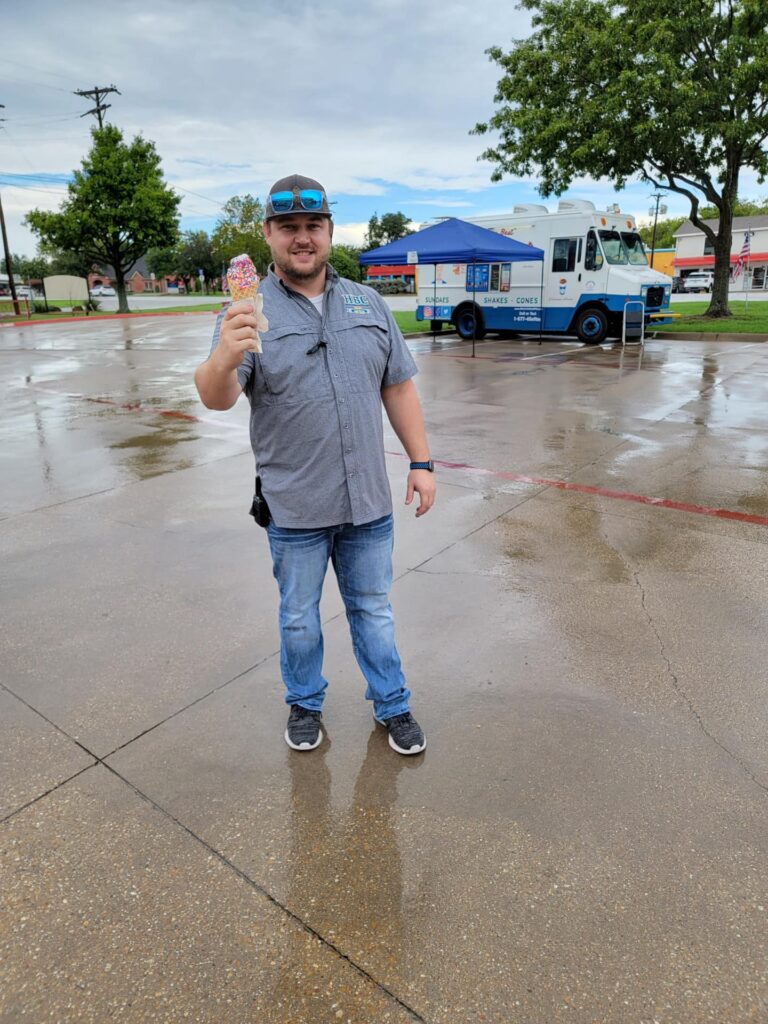 "With the current city ordinance, we are actually being allowed to do this under Higginbotham Brothers celebrating 14 years in Midlothian. The food truck events are leading up to the final event which will be held on Wednesday October 5th during the evening hours. We will have giveaways from vendors and are currently working on a few more surprises that I hope all become reality," Aaron said.
We like the idea of Food Truck Friday so much, we asked how other food trucks can participate. Aaron says "Hang tight! Once the city approves the amendment (fingers crossed!) I would love to talk with any food truck about setting up here. I do not mind opening up our parking lot and allowing you to sell your food. How cool would it be to know that on every third Friday from 3p-6p one could get ice cream at HBC/ACE in Midlothian? Or every Friday in Midlothian at HBC/ACE, there is a different option for lunch? I think it would be awesome!"
More Than A Typical Hardware Store
In the spirit of discovering and supporting local businesses, when is the last time you popped into Ace Hardware/Higginbotham Brothers? They are much more than just a typical hardware store. Aaron points out that you might stop in to buy some paint for a project, but you can also buy men's deodorant, shower gel, beard balm or even a whiskey flask.
"We have brought in fun items to attract more customers than what you would think would shop at a hardware store. If you haven't been to our store, swing by and check us out. Whether your purchase is two screws or a brand new string trimmer, we are thankful for everyone who shops with us. While we don't always hit the nail on the head, we do our best to help our customers and are grateful for the support they give us."