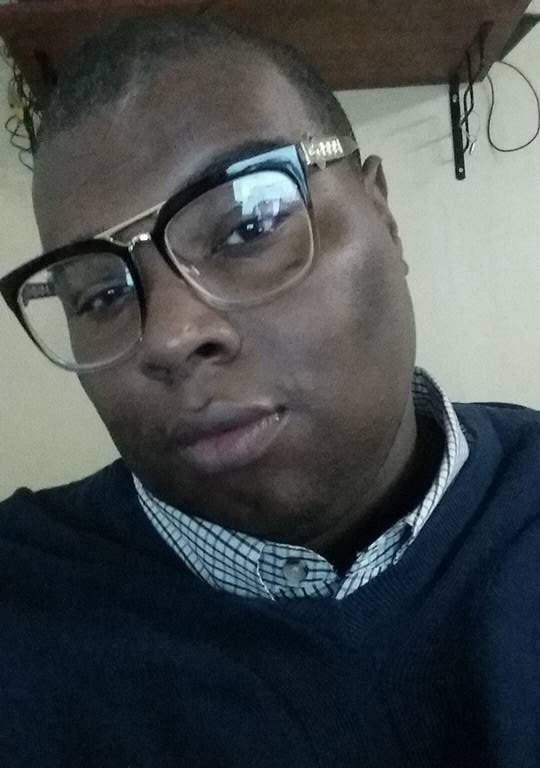 DESOTO—This month DeSoto ISD named Focus Daily News Executive Editor Joshua Johnson to the 2016-17 Media Honor Roll. The honor roll is a program sponsored by the Texas Association of School Boards (TASB).
The Media Honor Roll recognizes media representatives statewide for fair and balanced reporting of news about public schools. Media representatives from more than 380 Texas newspapers, radio and television stations and online publications were honored by their local school districts.
"When you have an entity like the Focus Daily News and its editor, Joshua C. Johnson, as an outlet for all the news and highlights of our district, a publication that can support a record of the outstanding work taking place in DeSoto ISD, it is a reminder of the fact our partnerships with journalists are extremely valuable to keeping our constituents informed and engaged," said Superintendent Dr. David Harris.
Criteria for the district selection included the media representative's efforts to get to know the superintendent, board president and the district's mission and goals; report school news in a fair, accurate and balanced manner; give a high profile to positive news about schools; visit the schools; and maintain a policy of no surprises by sharing information with school officials.
"Districts across Texas appreciate these reporters for their balanced and accurate approach to sharing both the challenges facing our schools and the successes achieved by local teachers, students, and school boards. Their work aids local communities in focusing on the goal of providing the best public schools we can for every child," said Charles Stafford, TASB president.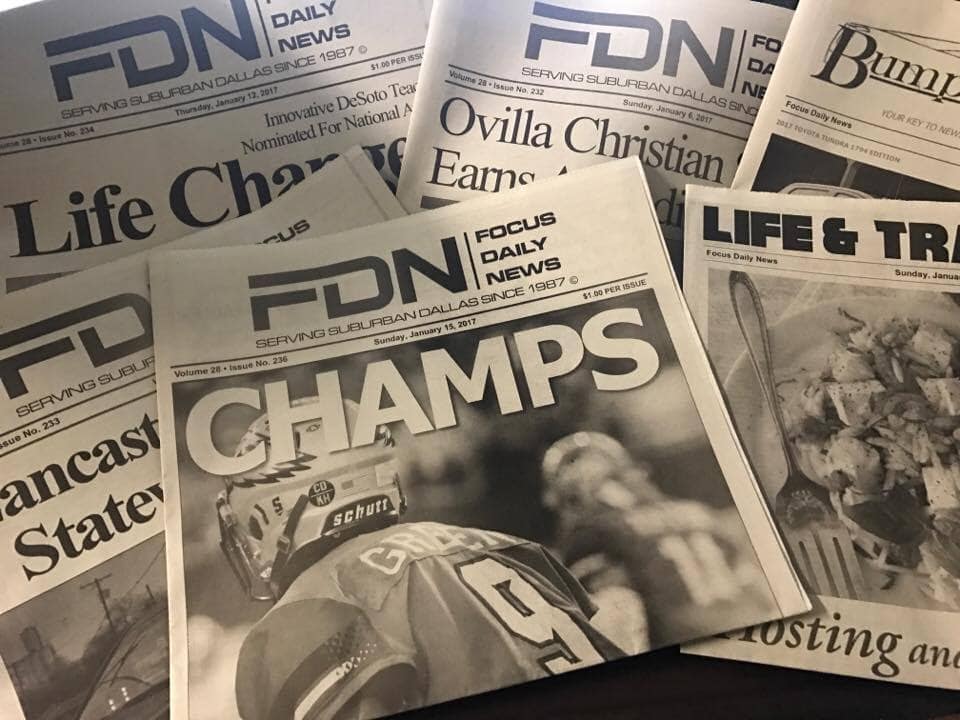 DeSoto ISD Coverage
Other North Texas journalists nominated by DeSoto ISD officials were: Shannon Murray (KDFW Fox 4) Becky Hall (Suburban Newspaper) and Demond Fernandez (WFAA Ch. 8).
"As a school district, it is imperative that we partner with and have productive relationships with our media partners," said Harris. "Sharing the district's narrative is an important piece of our ability to engage with our community, parents, and students."
Last season the DeSoto Varsity Football, Boys and Girls Track teams brought home state championship titles. Not only did they bring home the gold they also brought national media attention to DeSoto ISD.
Editor Joshua C. Johnson says there is more to education in DeSoto than just athletics. Last school year FDN covered varying topics from new campuses, public safety to the achievements of staff and board members.
"In a small city residents and community partners quickly become family," said Johnson. "So covering events and issues of a vibrant school district like DeSoto is more of a labor of love. Focus Daily News will continue to consistently cover all the issues that are important to DeSoto residents. Not just those controversial or high profile sporting events."
In the past Focus Daily News even printed DeSoto High School's quarterly student newspaper. And Johnson acted as an off campus advisor and internship program coordinator.
"It's always a pleasure to help mold young people who are serious about a future in journalism. I wouldn't be where I am if it wasn't for professionals who took time to mentor an earnest sophomore at Lincoln High School."