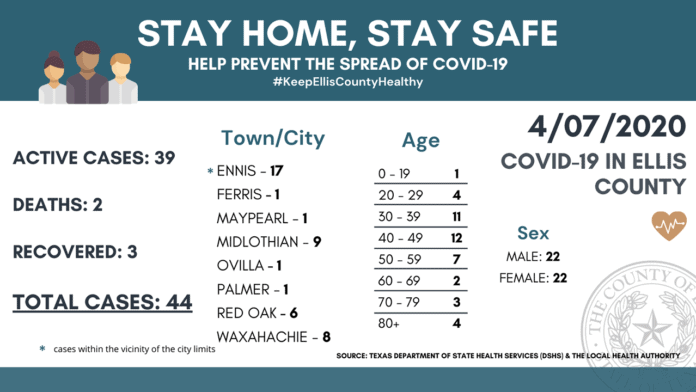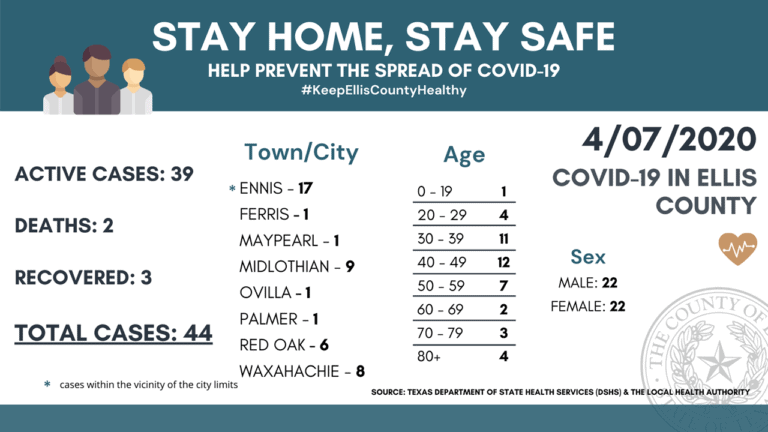 The Ellis County Local Health Authority has confirmed 6 additional cases of COVID-19 in Ellis County. This increases the countywide total to 44 cases of COVID-19.
As of this evening, there is one additional confirmed positive in Ennis, one in Midlothian, one in Red Oak, and three in Waxahachie.
At this time, we are excited to report a recovery of the first 72 year old Maypearl resident. For privacy, no additional information will be released.
Notice the cases are evenly distributed between males and females with 22 each.
As a county we must continue to do our part and help save lives by preventing the spread of COVID-19. We will continue to follow guidelines provided by President Trump, the Center for Disease Control and Prevention (CDC), and Governor Abbott's COVID-19 mitigation efforts.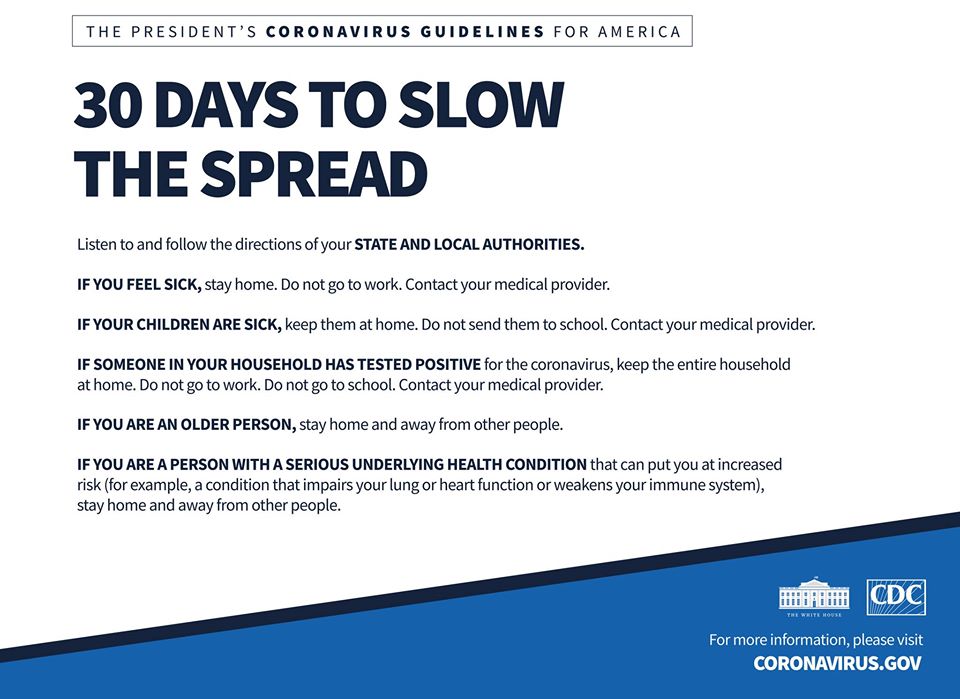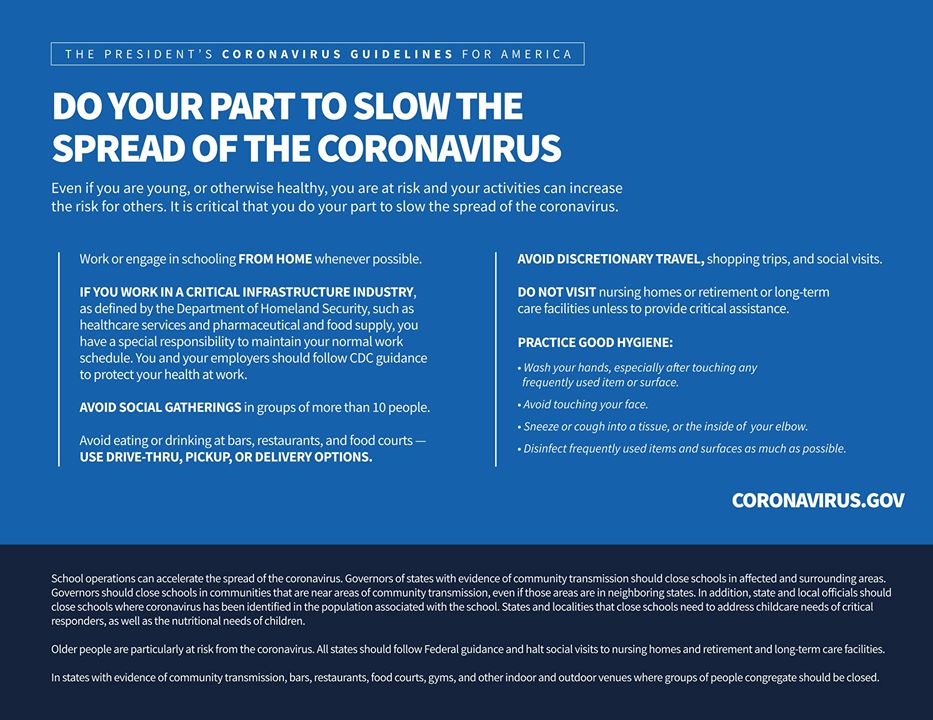 Ellis County is currently under a "Stay Home, Stay Safe" that will expire on 11:59 p.m. on April 30, 2020.
For more information and a full outline of the order please visit https://co.ellis.tx.us/DocumentCenter/View/11080/COVID-19-Extended-Order-432020?fbclid=IwAR2lVkcEbqfGX511sTyv2l9sF8E-wKZy1_z213auVXPloiHFFbFZ2H6bq0U
Stay Safe and Stay Resilient!
We should note, earlier tonight we learned a 20 year old employee at Raising Cane's in Waxahachie tested positive for COVID-19 on Monday. This has led the restaurant to close for 14 days and go through a deep cleaning. In the meantime, many are wondering is it still safe to eat out.