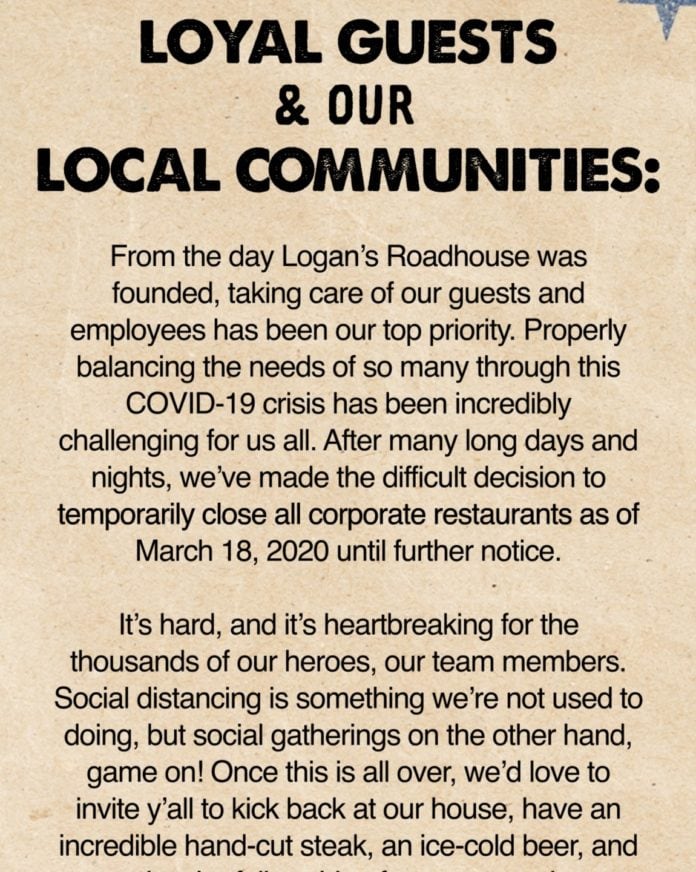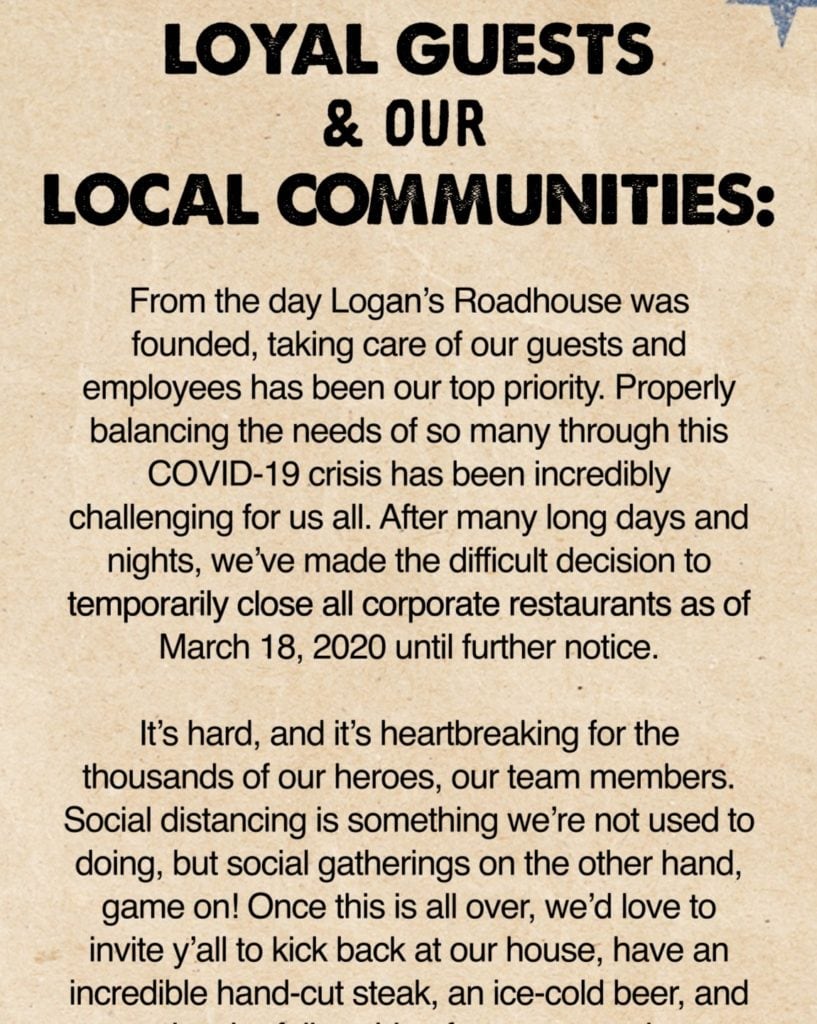 Before COVID-19 hit the wallets of everyone, CraftWorks, parent company of Logan's Roadhouse, had already declared Chapter 11 bankruptcy on March 4, 2020. Craftworks Holdings Inc., is also the parent company of Logan's Roadhouse, Old Chicago, Gordon Biersch and ChopHouse brands.
Court documents show Logan's Roadhouse has fired all of their furloughed employees. Their health benefits ended on March 31, 2020.
"It's hard, and it's heartbreaking for the thousands of our heroes, our team members. Social distancing is something we're not used to doing, but social gatherings on the other hand, game on!" the company stated. "Once this is all over, we'd love to invite y'all to kick back at our house, have an incredible hand-cut steak, an ice-cold beer, and enjoy the fellowship of our community."
To our Roadhouse family. pic.twitter.com/lfnBgsCXNW

— Logan's Roadhouse (@LogansRoadhouse) March 19, 2020
Craftworks Holdings, said the shutdown of its 261 locations comes after a lender withdrew financing after the company filed bankruptcy in early March. That news leaves many wondering will the shutdown be temporary or will this mean many or all locations will be permanently closed.
Meanwhile, Texas Roadhouse continues to find creative ways to serve their customers and keep employees on the payroll. The restaurant has ramped up to-go and curbside service, started selling family value packs, and steaks ready to be grilled. And in an effort to lead through this crisis, their CEO Kent Taylor, gave up his salary so employees can continue to be paid.
"I have always said we are a people-first company that just happens to serve steaks," Taylor said. "Giving up my salary is the least I could do to show my commitment to that belief."