DESOTO—A video depicting a DeSoto police officer drawing his weapon on a citizen has gone viral. Saturday, DeSoto resident Charles Dominguez was riding his BMX bike along South Polk Street when an unnamed police officer drew his gun on him. At first glance it looks as if the officer featured in the video was unprovoked. But police reports tell a different story altogether.
According to the YouTube video, Dominguez spots the police cruiser at 0:11 and begins to follow the vehicle through the parking lot. At 1:22 in the video the unnamed officer exits his vehicle with his weapon drawn.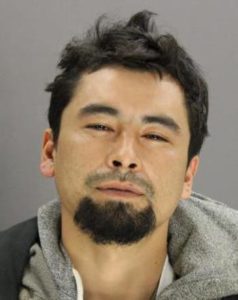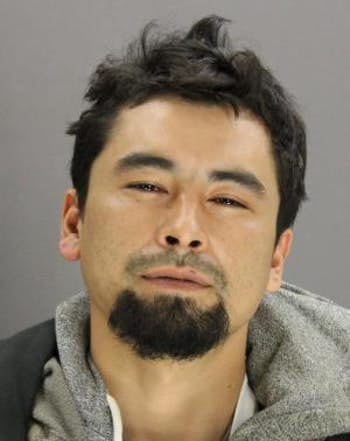 The officer takes 8 steps in his direction and Dominguez speeds on his bike toward Pleasant Run Road. In the video both parties are heard yelling. But the audio is compromised due to high wind speeds.
"Sir if you keep following me (inaudible)," the officer said.
"I'm just riding my bike," Dominguez responds. Surprisingly Dominguez makes a sudden left turn and continues to capture video of the police cruiser leaving the scene.
Dominguez, also known online as Charlie dogbmx or Charlie dog84, is reportedly well known to DeSoto police officers. According to reports, Dominguez has a history of following police and fire personnel and recording them doing their job.
"The actions of our officer are concerning. However, we should not rush to judgment until all the facts and information are ascertained," said Chief Joe Costa. "I promise you that the officer involved in this incident is a fine officer and one of the best we have."
Dominguez is a part of a growing number of individuals that are filming police encounters. Many of these amateur photographers attempt to test officers' competencies with regards to the law, or even expose possible corruption and hypocrisy.
Previous Interaction With Police
"Under the guise of a 'first amendment' audit. Mr. Dominguez will record public servants in the performance of their duties. This behavior at times can interfere with the duties of the officers and cause safety concerns," said Costa.
January 10, Dominguez approached a DeSoto Police Officer and a citizen during a traffic stop. Dominguez was warned not to approach an officer in his blind-spot. Without provocation, Dominguez went into a profanity laced tirade on the officer. The officer did not respond to Dominguez, but warned him of the dangers associated with his behavior.
Two weeks later, January 23, Dominguez approached a citizen in the parking lot of the Desoto Police Department Headquarters. That citizen was attempting to file a report with an officer. The unnamed citizen told Dominguez that she did not appreciate him recording her interactions with the police officer.
Undeterred, Dominguez continued to record the police and the citizen. He continued to make rude remarks, as well as recording registration and license plates on vehicles belonging to private citizens.
Two days later, on January 25, he returned to DeSoto Police Headquarters and was arrested on outstanding warrants from other cities.
January 29, Dominguez returned to the DeSoto Police Department lobby to retrieve his bicycle that was seized at the time of his arrest. Prior to exiting the lobby, Dominguez approached an interview room, where an officer was taking a complaint from a citizen.
He began recording video with his phone. An officer ordered him to stop recording the interview and leave the area. Dominguez refused and was arrested for Interference with Public Duties.
Dominguez Files Official Complaint
The video titled "First Amendment right to record in public" was posted on YouTube over the weekend. It already has thousands of views.
Monday, Dominguez filed a formal complaint against the DeSoto officer. Now armed with an attorney, Dominguez says he is fearful of his own safety since the incident. He alludes to possible retaliation etc.
It's not only DeSoto police that the 33-year-old likes to bait. On his YouTube Channel there are videos of him interacting with Dallas police as well.
"I do what I want to on my videos," Charles Dominguez said. "But I can see I can get in big trouble."