DESOTO—The DeSoto Independent School District Board of Trustees has named Mr. D'Andre Weaver, Ph.D as the lone finalist for the district's superintendent position. Trustees voted to approve the decision at a special called meeting held August 16, 2018.
Weaver, who has been described as strategic, visionary and forward-thinking among the national education community, has been serving as Community Superintendent with Spring Branch Independent School District since 2016 where he supports 20 principals and over 16,000 racially and economically diverse students. Mr. Weaver is a part of a senior leadership team currently transforming the traditional approach to education; in Spring Branch ISD, an ambitious strategic plan exists that seeks to create personalized learning experiences for each of the district's 35,000 students every single day. Early results have shown dramatic increases in student achievement and the degree to which students feel connected to their teachers and school.
The state requires a 21-day waiting period after which trustees are expected to offer D'Andre Weaver a contract for employment.
"I am extremely excited for the opportunity to serve the students and families of DeSoto ISD. I know the level of expectation this community has regarding its vision for the district and I look forward to engaging in the work necessary to continue the forward momentum taking place in DeSoto ISD right now ", said Weaver after being named the lone finalist. "My goal is to lead a school district that shares my belief that all students deserve new 21st century models of education that prepare them to learn and achieve academic success at elite and nationally-recognized levels."
Prior Experience
Weaver has been recognized throughout his career for improving student achievement. He has implemented measures that have led to increased passing rates and higher achievement scores. Spring Branch ISD Superintendent Dr, Scott Muri who described Weaver as "action-oriented," said Weaver has "great instructional fortitude," that he knows and understands instruction and will move the needle forward quickly in DeSoto ISD.
Prior to his role in Spring Branch ISD, Weaver served as the Principal at Gwendolyn Brooks College Preparatory Academy, one of eleven Selective Enrollment High Schools in the Chicago Public Schools system. Brooks serves a population of students that are 99% minority and over 75% low income. During his tenure, graduation rates, college entrance and retention rates, and freshmen on-track rates all improved to all-time highs. As a result, U.S. News and World Report recognized Brooks as the #10 best high school in Illinois and has awarded the school its third Gold Medal status award.
Weaver comes highly endorsed by former United States Secretary of Education Arne Duncan who currently serves as a managing partner with Chicago CRED said," (Weaver) has holistically improved the schools he has led (and) combines a deep concern for all children with extraordinary competence, energy, and leadership, which he would tirelessly apply to ensuring that every child in DeSoto ISD receives an outstanding education."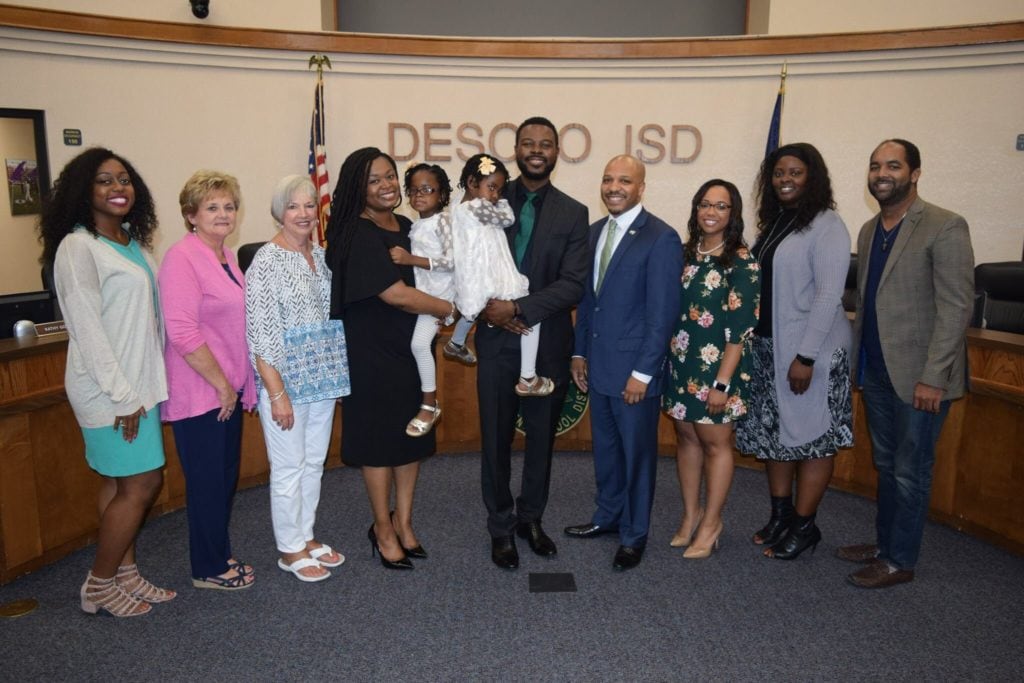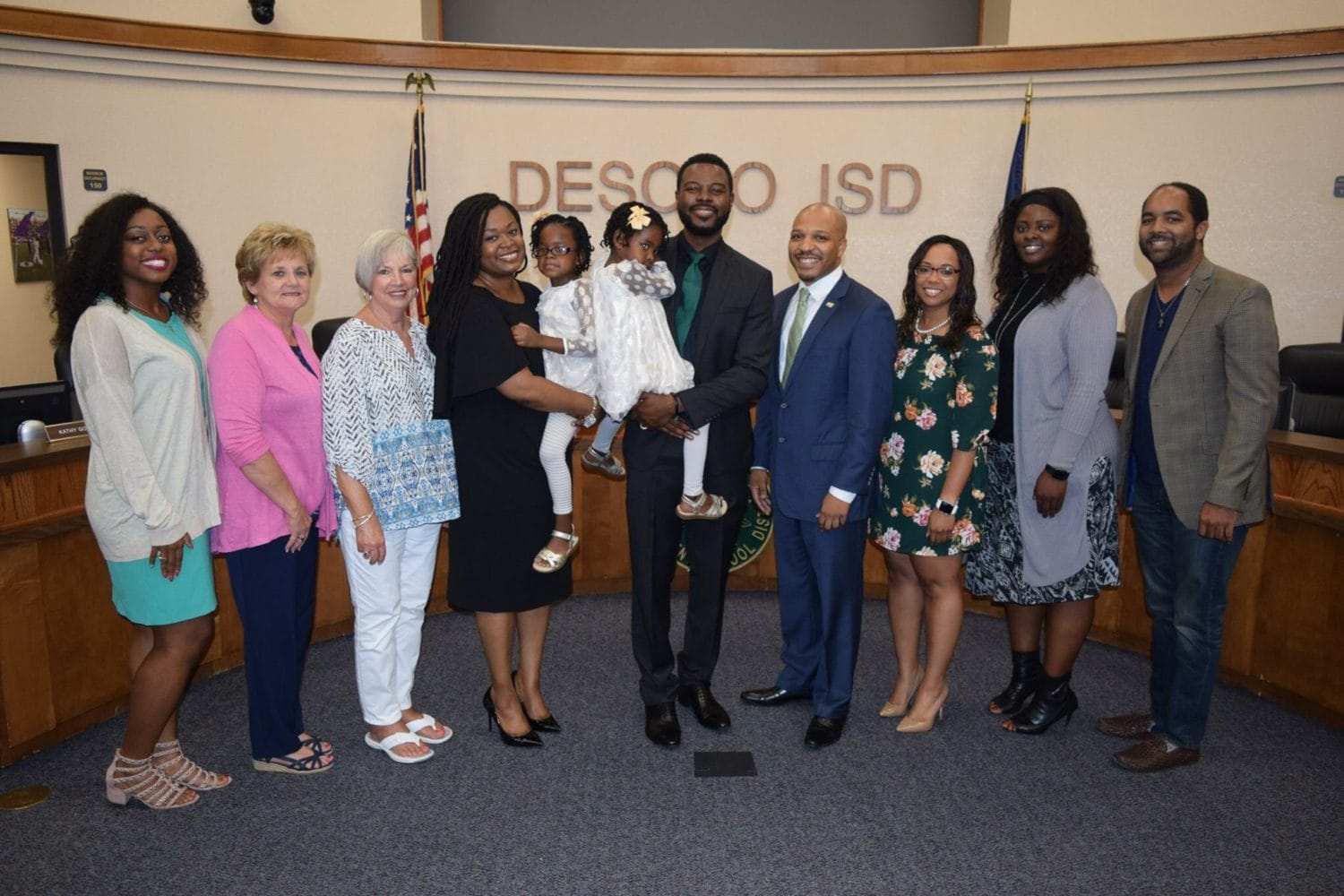 Weaver To Lead To Future Heights
"Today's hiring of Dr. Weaver ensures that we are not only headed in the right direction but that we will get there relatively quickly, his awareness of not only our kids talent and ability and giftedness but also an understanding and appreciation of individualized learning and what our kids need to succeed is at the forefront of his focus and I am excited about the opportunity for him to improve our program offerings but also to increase the rigor and standards that he has demonstrated through his proven tenure teacher, campus leader and central office administrator as evidenced in his leadership as a community superintendent in Spring Branch ISD,"said DeSoto ISD Board President Carl Sherman, Jr.
The district quickly narrowed the field of candidates to five potential superintendents.The Board spent 6 days interviewing candidates over the course of two rounds of interviews. DeSoto ISD is a public independent school district serving more than 9,800 students and 1,200 employees.
The district is comprised of 13 campuses serving students from early childhood through graduation. A District of Innovation, DeSoto ISD's mission statement is preparing students academically and socially to be problem solvers and productive citizens. The district's 2020 Strategic Plan focuses on individualized learning, quality teachers, equal access and relationships in an effort to provide a holistic and well-rounded educational experience to students and families in DeSoto, Glenn Heights, and Ovilla.