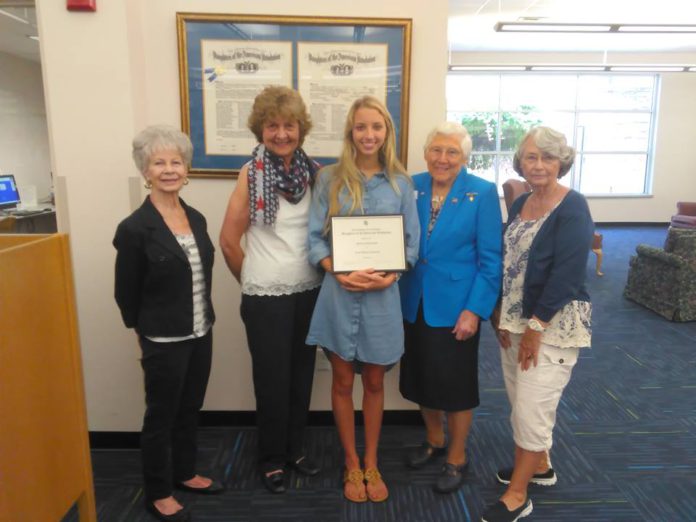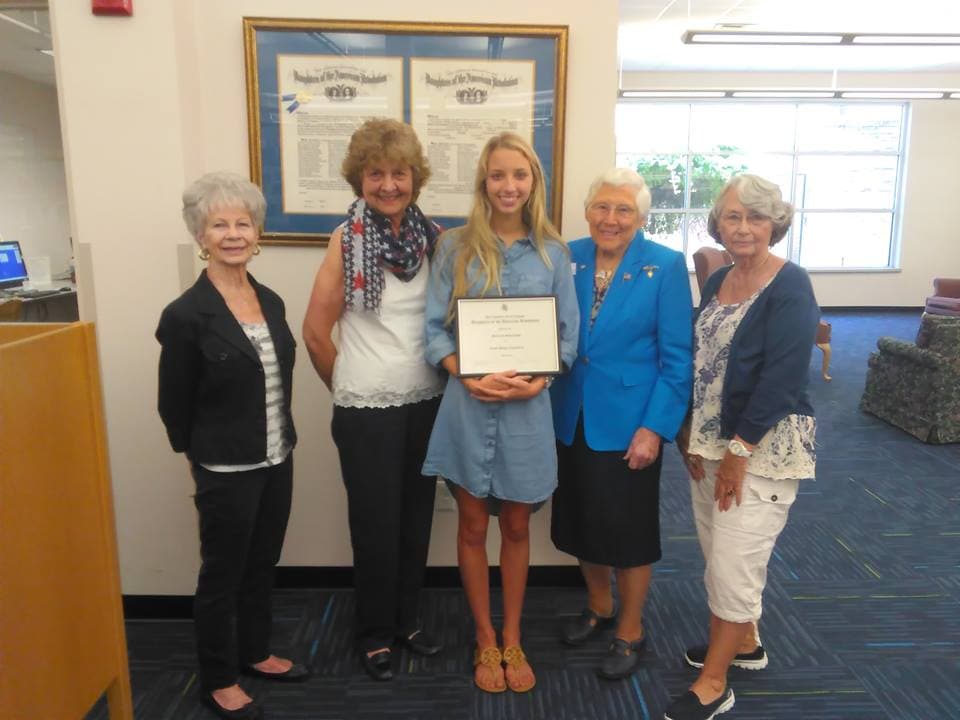 DUNCANVILLE—Emily Paige Colclasure, a graduate of Midlothian High School, was awarded the Memorial Scholarship by Old Chisholm Trail Scholarship Chair Lucille Ames.
The presentation was made in front of the The Daughters of the American Revolution (DAR) Chapter's Charter which hangs in the Duncanville Public Library.
Ms. Colclasure is enrolled at Texas Tech University in Lubbock and will begin classes in the Fall term where she will study to become a speech therapist. Emily Colclasure has maintained a high GPA, taking advanced placement and dual credit classes. She was an active member of the National Honor Society, Spanish Club, and Environmental Science Club.
She has volunteered at Meals on Wheels, the North Texas Food Bank, and mentored a special needs cheerleading team. She was a cheerleader for 4 years in high school and was a UCA All America cheerleader twice.
Chapter Regent Patricia Thibodeau, Recording Secretary Bobby Hill, Emily's grandmother, Renee Johnson, and Emily's sister Lindsey attended the presentation.