Dallas Blooms floral festival at the Dallas Arboretum is our favorite way to welcome spring. The annual festival opened Feb. 25 titled Dallas Blooms: Great Contributors, and runs through April 16. It features a dazzling display of 500,000 blooming flowers from 120+ varieties. Dallas Blooms is presented by Veritex Community Bank.
Renowned sculptor Gary Lee Price returned opening weekend with a new collection of Great Contributors realistic bronze statues. The sculptures of international icons are displayed among the flowers, Japanese cherry trees and azaleas.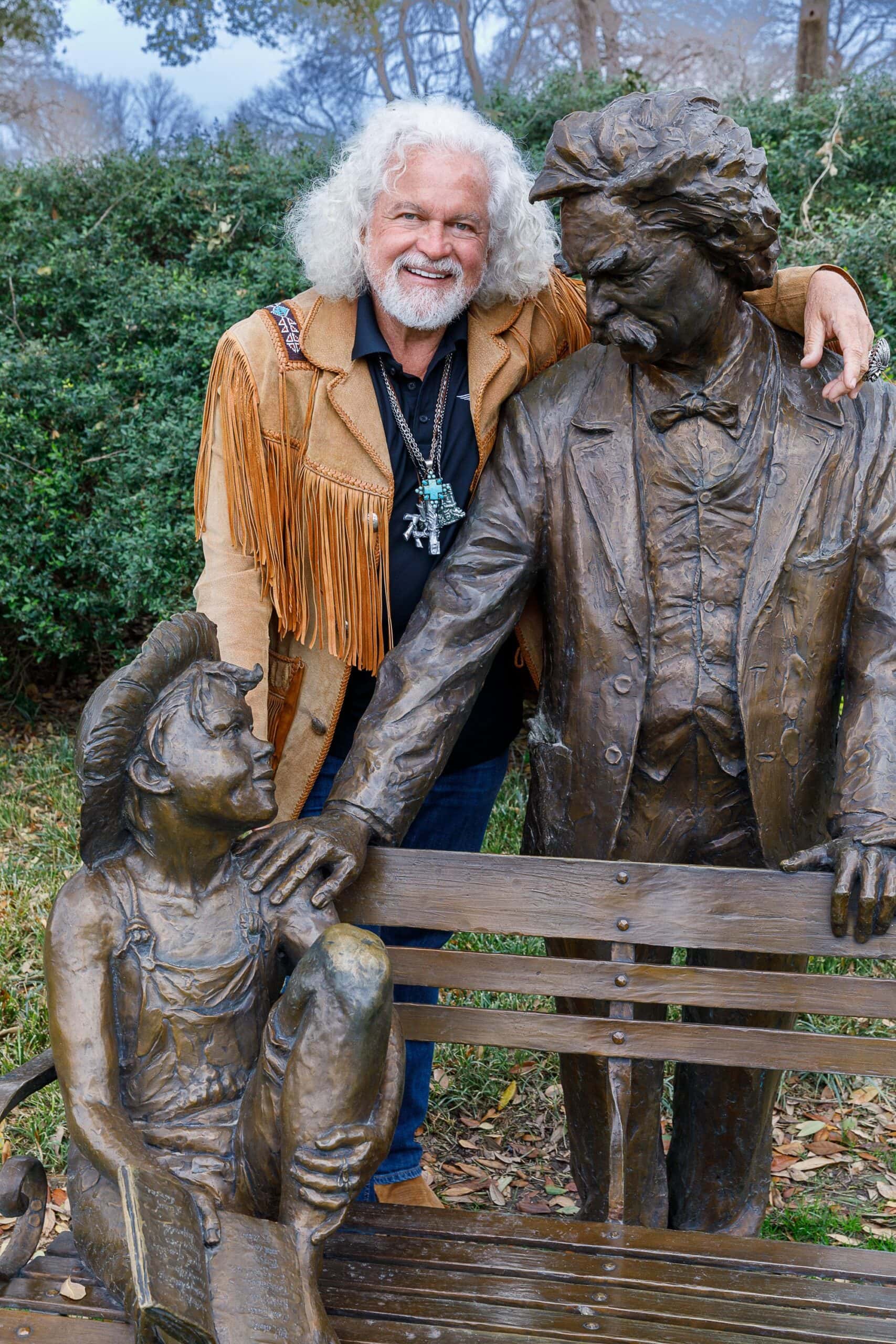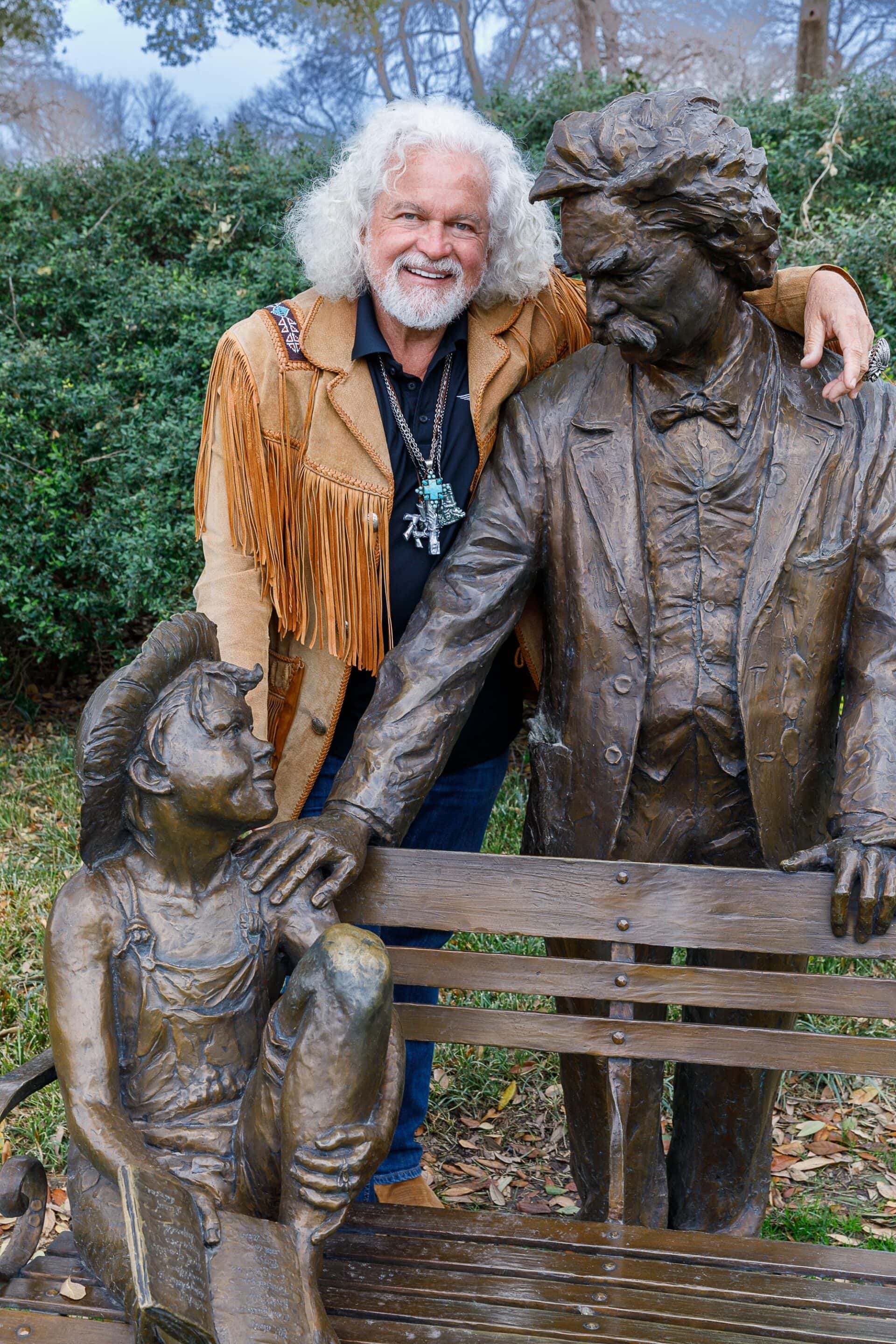 Eight new sculptures join the resident statue of William Shakespeare, including Amelia Earhart, Harriet Tubman, Joan of Arc, Mother Teresa, Ruby Bridges, Albert Einstein, Benjamin Franklin and Mark Twain. Price is a fellow of the National Sculpture Society and recognized worldwide for his bold work lifting and celebrating the human spirit.
Dallas Arboretum Board Chairman Will McDaniel said, "Dallas Blooms is one of our most popular festivals with half a million flowers and stunning beauty at every turn. Gary Lee Price's statues have become popular with visitors because of their life-like qualities, and I look forward to seeing the new collection. We invite you to visit with your family and friends."
Dallas Blooms
An abundance of music, food and events are also featured throughout the garden during Dallas Blooms, including the return of the Cool Thursdays Concerts series. At noon and other select dates, guests can enjoy live piano performances in Jeanne's Pavilion. On Saturdays and Sundays, visitors can listen to some of North Texas' best party bands at the Martin Rutchik Concert Stage and Lawn–a perfect spot for a picnic.
Other activities during Dallas Blooms include an appearance by Shakespeare Dallas, a Window to the Wild bird show, and garden markets. Additional special events during holiday weekends add to the festival offerings. These include spring break (week of March 12), the 6th annual Food & Wine festival (March 23-25) and Easter weekend (April 7-9). Mommy and Me Mondays and Tiny Tot Tuesdays return for children with plenty of fun activities. Check the website for updated schedules.
A Tasteful Place
Plenty of demonstrations will take place In A Tasteful Place, a 3.5-acre potager garden inspired by the movement toward growing, preparing and eating fresh, locally-grown food. These events are included with paid garden admission. Paid workshops and cooking classes of all kinds are also available for child and parent/caregiver, couples and individuals.
Daily: Samples of the vegetable of the month. Mondays: Dallas College Cooks Demonstrations at 11 a.m. Tuesdays: Tasteful Tuesdays Floral Demonstrations at 11 a.m. and Chef Isabel Snetsinger at 1 p.m. with a cooking demonstration. Wednesdays: Chef-Tastic Cooking Demonstrations at 11 a.m. Thursdays: Daily Harvest demonstration at 11 a.m. See how to harvest the season's ripest produce and ask gardening questions. Fridays: Learn to Grow Fridays with Master Gardeners, Dallas Arboretum Horticultural Staff and local experts at 11 a.m.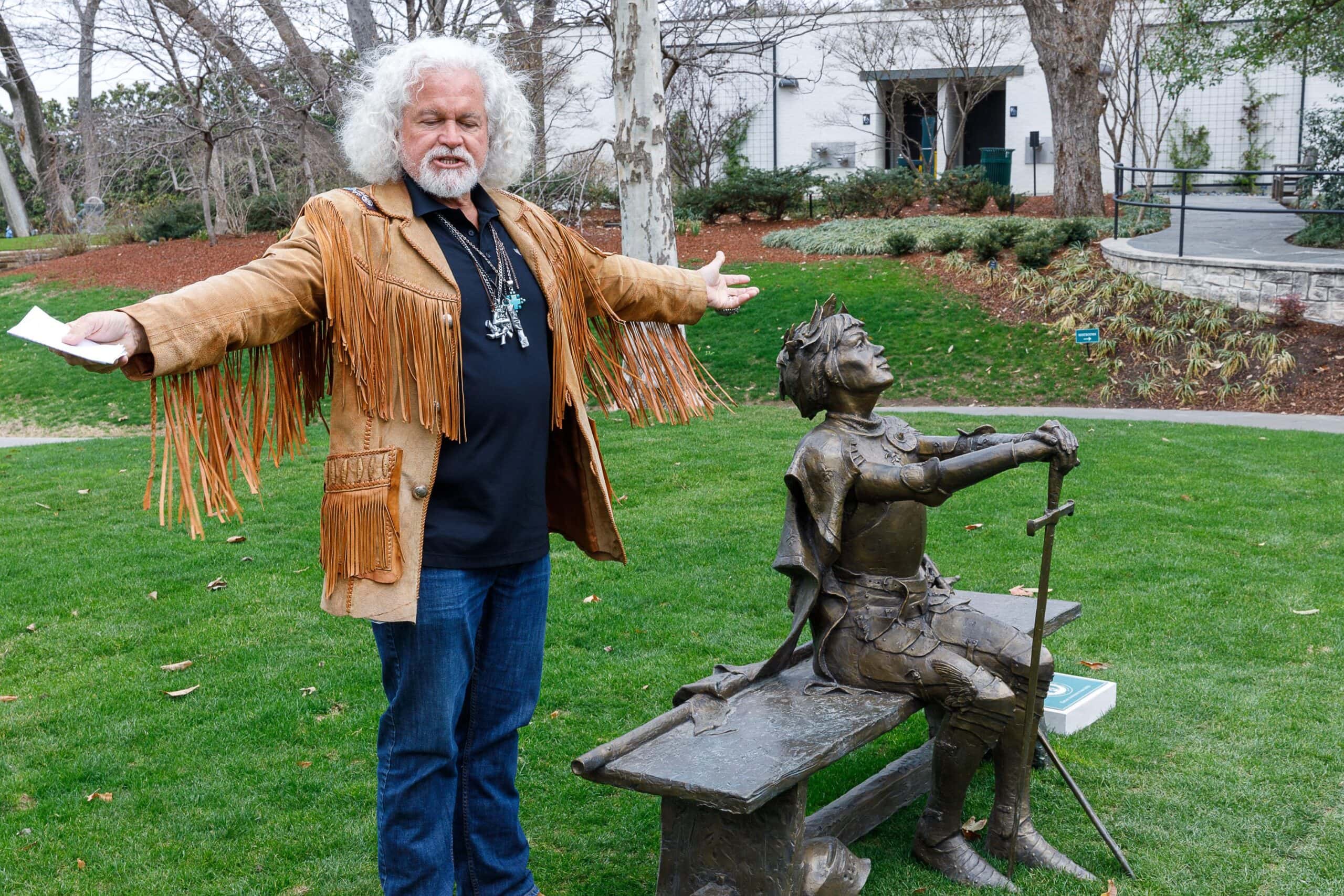 Mary Brinegar, Dallas Arboretum president and CEO, added, "There is something for everyone at Dallas Blooms especially the grandeur of the garden's collection of 3,000 azaleas that bloom along with the Japanese cherry trees, ushering in spring with vibrant color everywhere."
Reopened for the spring, the nationally acclaimed Rory Meyers Children's Adventure Garden features 17 indoor/outdoor galleries, 150 interactive science games and daily events and activities of themed adventures throughout the Dallas Blooms festival. The Children's Adventure Garden is open daily from 9 a.m.–5 p.m.
Dallas Blooms Admission
Tickets range from $12 to $20, and can be purchased online at dallasarboretum.org, or by calling 214-515-6615. Parking is $11 if purchased online or $15 at the gate. Discounts include BOGO (Buy One, Get One Free) on Wednesdays (except for March 15) and CC Young Senior Living Thursdays (those who are 65 years and older receive discounted admission and 20% off in the Gift Store).
Presenting Sponsor: Veritex Community Bank; Additional Sponsors: CC Young, Dallas Public Tourism Improvement District, Texas Telcom Credit Union; Media Sponsors: The Dallas Morning News, WFAA, Channel 8.
The Dallas Arboretum and Botanical Garden is located on the southeastern shore of White Rock Lake at 8525 Garland Road, Dallas, Texas 75218. The garden is also home of the nationally acclaimed Rory Meyers Children's Adventure Garden. It is open daily from 9 a.m.-5 p.m. Daytime festival admission is $20 for adults, $16 for seniors 65 and older, $12 for children 2-12, and free for Arboretum members and children under two. The Dallas Morning News is the principal partner of the Dallas Arboretum. The Arboretum is supported, in part, by funds from the Dallas Park and Recreation Department. WFAA, Channel 8 is an official media sponsor for the Dallas Arboretum. For more information, visit dallasarboretum.org.