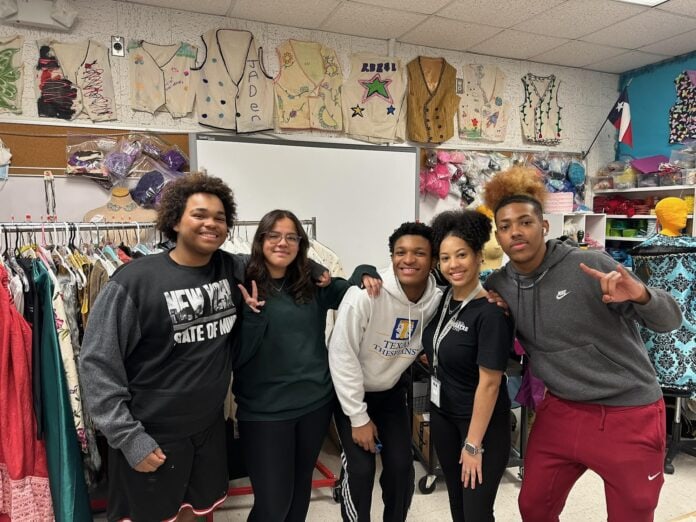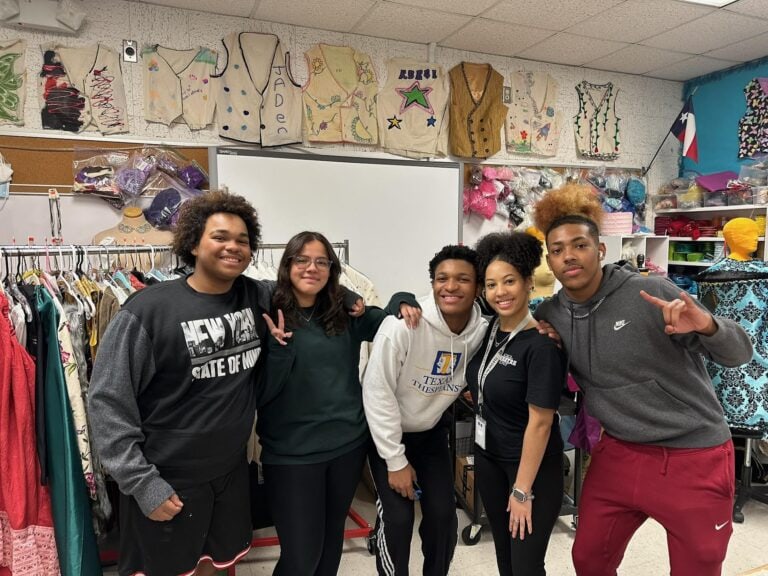 (CEDAR HILL, TEXAS) The Cedar Hill High School Theatre Scholars involved in the upcoming production of "Beauty & The Beast" have learned the value of versatility.
Many of the scholars have multiple roles and responsibilities associated with "Beauty & The Beast", which will run from Thursday, January 26 through Saturday, January 28 at the CHHS Performing Arts Center. All three shows start at 7 p.m.
Seniors Quinlyn Hunt, Kaelen White and Deidrick Yancey are both acting and working on costumes.
Hunt, who qualified for the National Thespian Festival last month, is playing the role of "Beast."
"It's definitely a challenge," Hunt said. "It's not my normal style. I'm learning new acting techniques, and it's been a fun process."
As far as costumes, Hunt said there are a lot of expectations managing the outfits of "30 scholars" in the production.
White, who is playing the character of Belle, said she prefers acting to costumes, but both have provided valuable experience.
"Through acting, I get to be a whole other person and show the things I can do," White said. "I automatically put myself in my character's shoes once I receive the script."
Yancey made his CHHS Theatre Debut with "SpongeBob: The Musical" last January. He's going to be part of the Ensemble in "Beauty and the Beast."
"I really like getting on stage and showing my versatility," Yancey said.
The Orchestra has a major role in the production this year.
"It's definitely been an interesting experience," CHHS senior Natalie Pegues, an Orchestra member, said. "It teaches you how to keep on top of the music. It's a lovely experience. It's a much different musical style than SpongeBob. Beauty and the Beast has classical music."
Junior Caden Sherrard plays Flute and Piccolo. He's looking forward to being part of the Orchestra.
"it's been fun," Sherrard said. "It's nice to be in the pit and play the music for it."