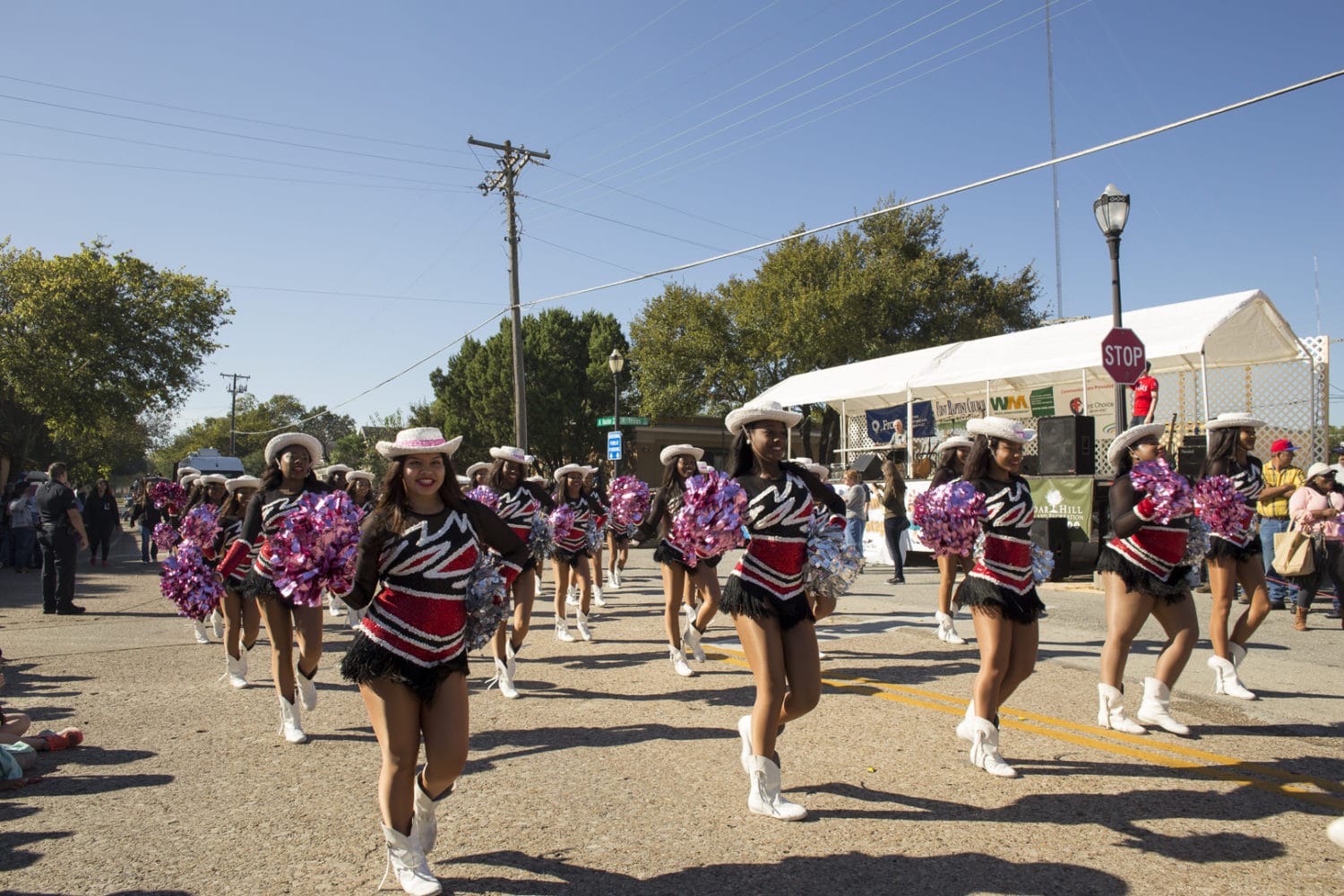 CEDAR HILL—Country Day on the Hill returns to Cedar Hill Saturday, October 14. The annual family-friendly festival is celebrating its 80th anniversary this year, with plans for a bigger, better event than ever. All events take place in Historic Downtown Cedar Hill, from Texas to Cedar Street and from Main to Broad Street.
Returning as Chairwoman of Country Day on the Hill Committee, Jessica Hahn says, "Country Day on the Hill is all about communities getting together for a big reunion. This 80th year is very special to a lot of residents of Cedar Hill. Those who have seen all the changes throughout the years in the community and also on Country Day on the Hill. This event hold a very special place in each and every resident's heart."
Country Day on the Hill starts at 9 a.m. Saturday and runs until 6 p.m. The following schedule lists some planned activities. 
Fun Run and Parade Kick Off Country Day on the Hill
The First United Methodist Church of Cedar Hill puts on this annual 5K walk/run which is lively and fun for the whole family. After the events, stay for the parade organized by the Cedar Hill Parks and Recreation Department, with entries from local businesses, social groups and civil servants. Then let the shopping begin! Would be participants can sign-up early online, or registrations can be done the day of the event. For more information either the 5K or the 1K, please visit the website at:  www.missionfunrun.org or Contact the Church at (972) 291-1711
Immediately following these activities, stick around for the colorful parade, featuring local marching groups and entries from business and social groups. The parade is organized by Cedar Hill Parks and Recreation Department. Parade route starts at Miss Jimmie's Main Stage at 10 a.m., continuing down Houston Street to Cedar Street. All applications and entry fee are due no by October 9th. After the deadline date, fees will increase. The fee is per Entry, not per person. 
This year's theme is "One Vision, Many Dreams", and participants usually include marching bands, scout troops, athletic teams, horse riders, drill teams, cyclists and more. Cash prizes of $100 each are given for five entries. These include: Mayor's Award Float, Best Business Float, Best Use of Theme, Spirit Award and Beat of the Band.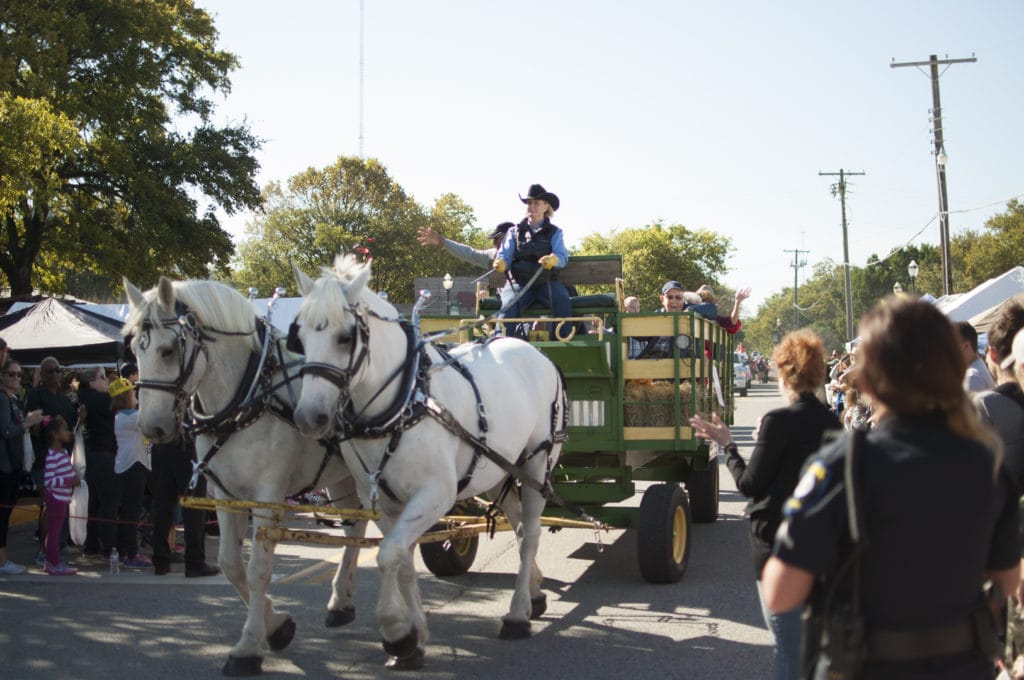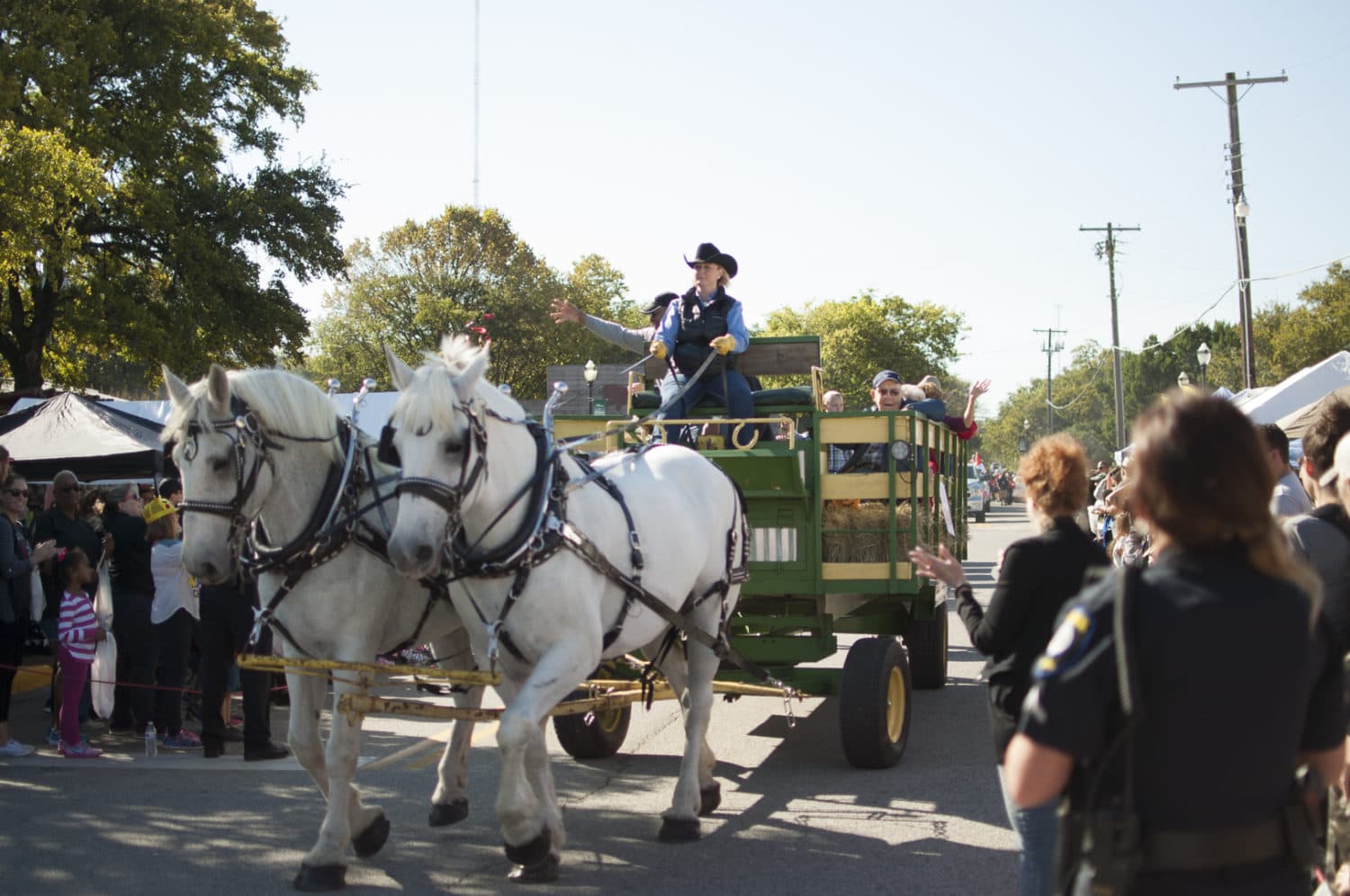 Great Entertainment & Pet Friendly
We will have celebrity guests visiting and live musical performances throughout the day. Hear from great bands like Latin Express and The Party Crashers and also a Country Day favorite with Will-O-Creek. Toty and Andy the Clowns will also be performing on the Ashley's Children's Corner stage on Main Street.
Friendly pets are also welcome at Country Day on the Hill. Bring your four-legged friend and enter him/her in the Camp Bow Wow Pet Show. Registration is on site at the event. There are small prizes for your pet as they compete to be Most Talented, Best Dressed, and even Owner/Pet look-a-like. If you don't have a four legged friend of your own, Tri-City Animal Shelter will be on hand with pets available for adoption.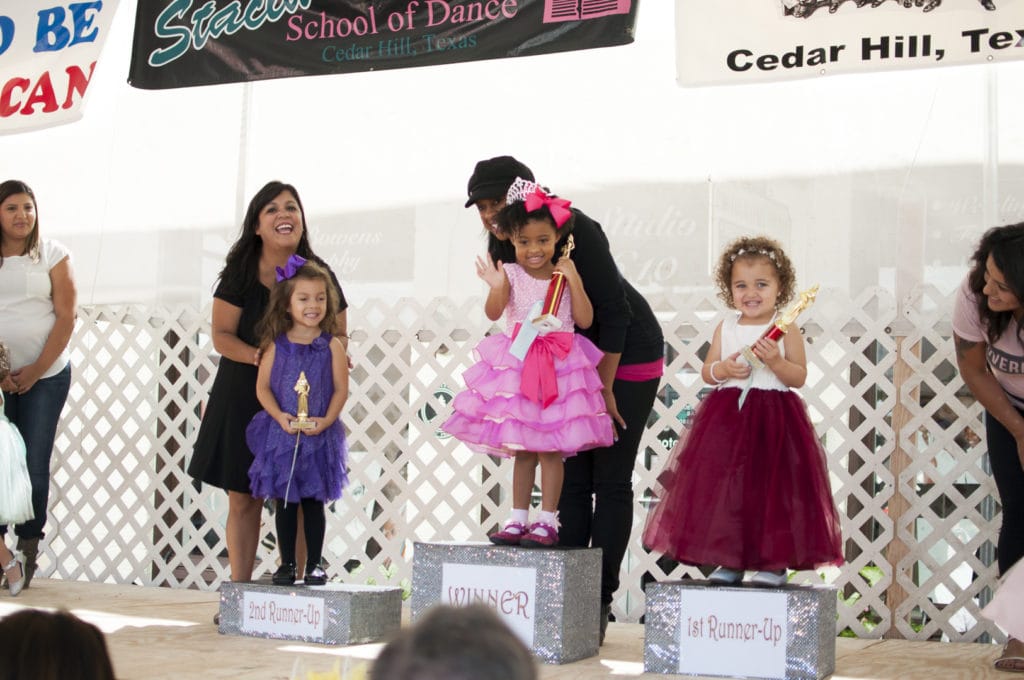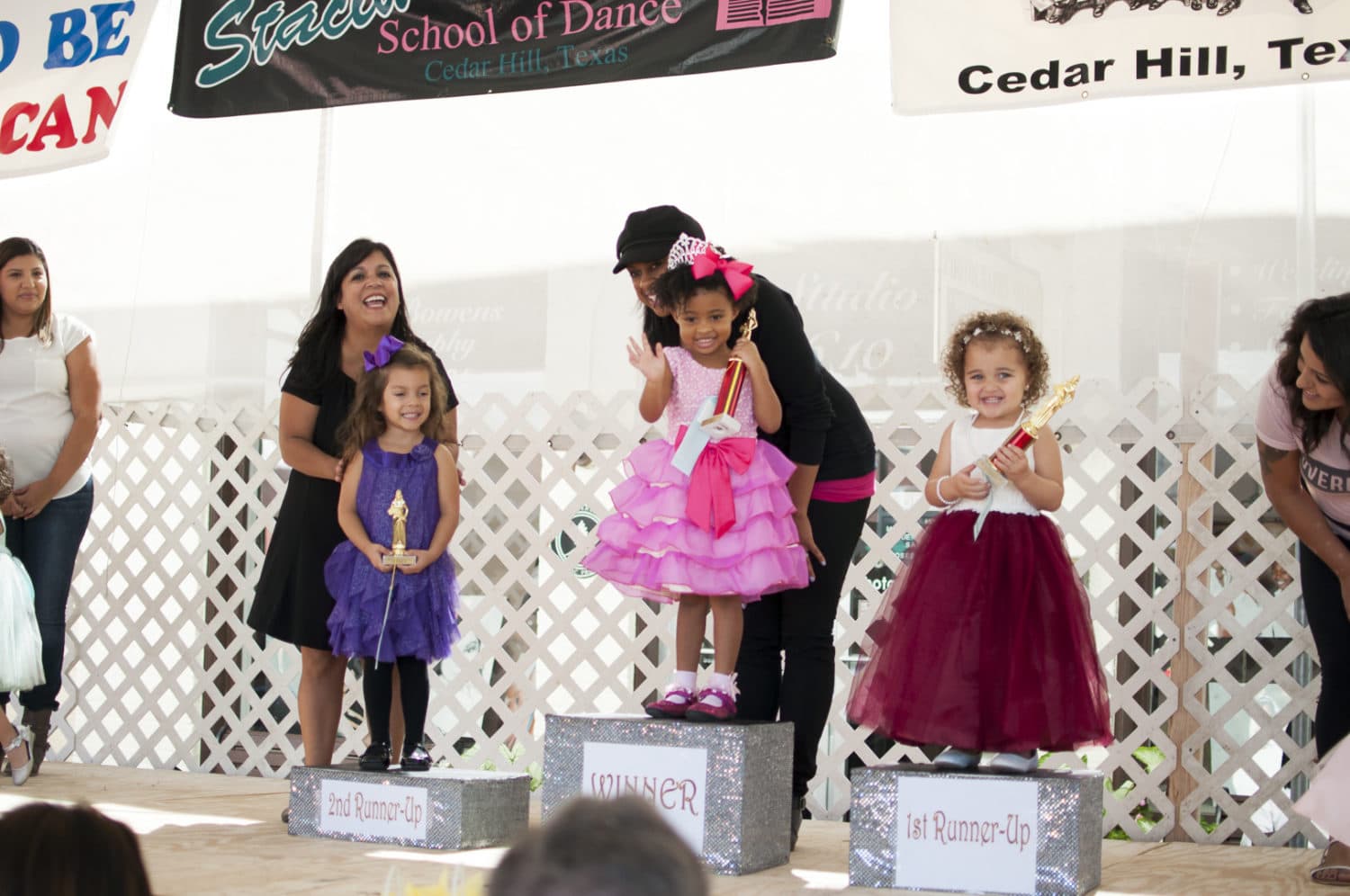 Cedar Hill Princess Pageant and Children's Activities
The Cedar Hill Princess Pageant, sponsored by Methodist Family  Health Centers and hosted by Stacia School of Dance, features local dance performances throughout the day. A pageant for girls ages 0-9 years of age, this is always a highlight of Country Day. Participants in six categories take the stage at noon, wearing beautiful gowns and big smiles. Trophies, crowns and sashes go to the winners but all the participants receive a ribbon. Online registration deadline is 5 p.m. October 11.
Parents and kids will love Country Day on the Hill. Kids can take free kiddie train rides sponsored by Dr. Shelly K. Clark DDS.​ ​Other free activities are pony rides, arts and crafts, bounce houses, and face paintings. Clowns Toty & Andy will be offering free balloon animals, plus there is a free petting zoo.
Vendors
Arts and crafts vendors and independent sellers fill the streets in Old Downtown Cedar Hill. A great time to start that early holiday shopping while picking up unique items from vendor booths. Vendors will feature jewelry, home accessories, clothing and apparel for the family, pet accessories, food items, health and beauty products, and toys. Food trucks with fair favorites like corny dogs, BBQ and giant turkey legs will be lined up on Texas Street. For information on how to become a vendor,  call 214-789-8165.
Old Settlers Reunion
The Old Settlers Reunion was the origin of Country Day on the Hill. An event that started as an early settlers' reunion in 1937 has expanded to a city-wide street fair. The annual reunion is still held the night before the festival. This year's event starts at 5:30 p.m. Friday, Oct. 13 in Old Downtown Cedar Hill.
A $5 admission fee includes a beans and cornbread dinner catered by Cotton Patch Café. Assorted desserts are catered by Jessica's Flowers and Gifts and Garden Tea Room. Drinks are also provided and one BINGO card; additional cards are only $1. Proceeds are donated to local charities. This year's King and Queen of Country Day on the Hill will be announced at the Old Settlers Reunion.
Country Day on the Hill offers free admittance and free parking with shuttles running from 6am-7pm. Since vendors accept credit cards or cash for items purchased at the event so there's no need for coupons. A Huge Thank you to the City Of Cedar Hill for Partnering with the Friends of Country Day on the Hill to make this event happen every year!