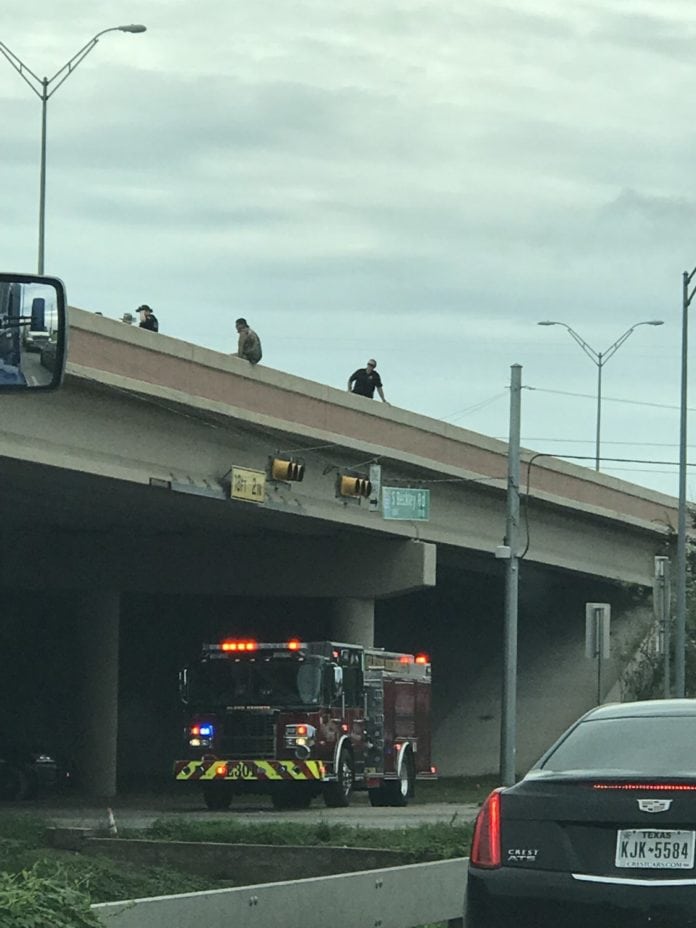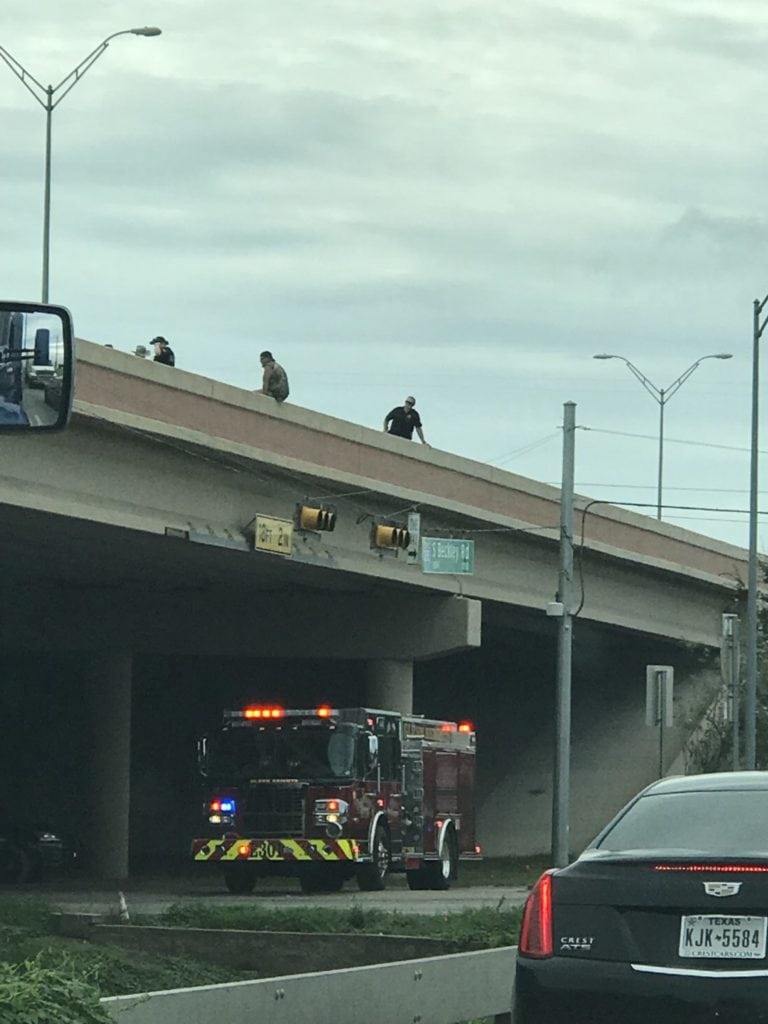 GLENN HEIGHTS—Interstate 35 southbound has been shut down for about 30 minutes now due to a possible jumper near the Bear Creek exit. City officials have confirmed eye witness accounts. Police and Fire officials are on the scene.
"Public safety teams have been deployed and have the situation in hand," said Glenn Heights City Manager David Hall. "There seems to be a individual who has positioned himself on the overpass."
Emergency personnel and road crews are attempting to direct traffic in the area around the closure. Ellis County Sheriffs and Red Oak emergency personnel are on the scene as well.
Stay tuned for updates as this story unfolds.