Grand Prairie Fine Arts Academy and Mansfield High School went home with major honors from the Seventh Annual Dallas Summer Musicals High School Musical Theatre Awards May 17. Darnell Robinson won Best Supporting Actor and Isabelle Artista won Best Supporting Actress awards for their performances in "Heathers." Mansfield High School's student orchestra won Best Orchestra for their production, "Hunchback of Notre Dame."
Mansfield HS Band Director William Ludlow said, "All the students in the orchestra were extremely happy to hear that we had won this year's outstanding student orchestra. We could not attend the award ceremony as we had rehearsal that evening. The orchestra was made up of about 20 high school student musicians, some of which were doubling on multiple instruments. Besides the 20 high school students we had one adult piano player and one adult as the conductor. The students would rehearse the music after school and then put it together with the actors and dancers on stage. The music was very challenging, and at times seemed slightly out of our reach. Though the task in front of then was daunting, the students kept persevering and were determined to make the most out of this challenging score," Ludlow said. "We are very fortunate to have a very collaborative and team-oriented fine arts program at Mansfield high school. The choir, band, and theater students and directors all work well together. All the students worked very hard on this very challenging music, and we were all satisfied with the end product."
Mansfield High School's production also received honorable mention for Best Musical for "Hunchback of Notre Dame." Several Mansfield HS students also received honorable mentions for their performances: Simon Fleming-Wood received honorable mention, featured actor award, and Logan Corley received honorable mention for supporting actor. Mansfield HS also received honorable mention for their ensemble/chorus; direction; and lighting design.
Mansfield High School's Head Theatre Director Altraniecia Starr said, "Each year we always look forward to some special event. Some wait for the super bowl or basketball playoffs, but I wait for the Tony's. For the last 4 years I have had the pleasure of attending my own type of Tony's. In fact Dallas Summer Musicals High School Musical Theatre Awards has been better than the Tony's for me. All fine arts educators get to see their dreams, hard work, and students following their dreams on stage. Whether the students go home with awards or not, goals and dreams have been accomplished, and seeing that each time I feel as if I have won my Tony Award."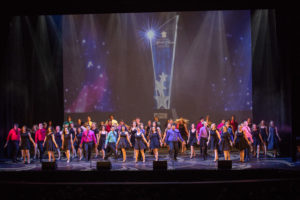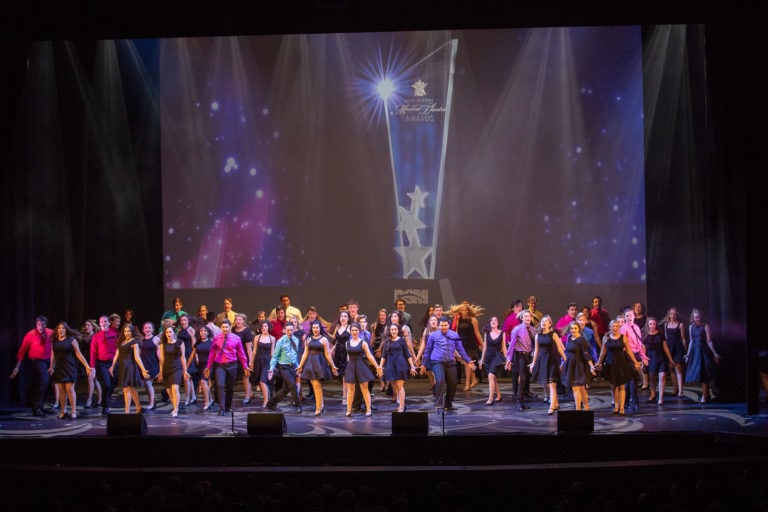 Timberview High School also received honorable mention for direction and lighting design for their production of "James and the Giant Peach." Grand Prairie Fine Arts Academy received honorable mention for direction for "Heathers," and Waxahachie High School student Jack Hankamer received honorable mention, featured actor, for his performance in "The Mystery of Edwin Drood."
Plano High School's production of "Jekyl and Hyde" won Best Musical. Best Leading Actor and Actress, Noah Aguilar and Sierra Roberson, won for their roles in "Cinderella" for Frenship High School in the Lubbock area. They each received a $10,000 scholarship and a trip to NYC, where they will compete with other leading actor and actress winners from across the U.S. in the national Jimmy Awards.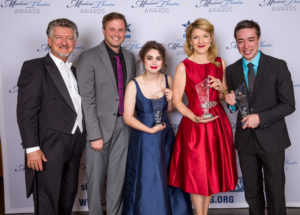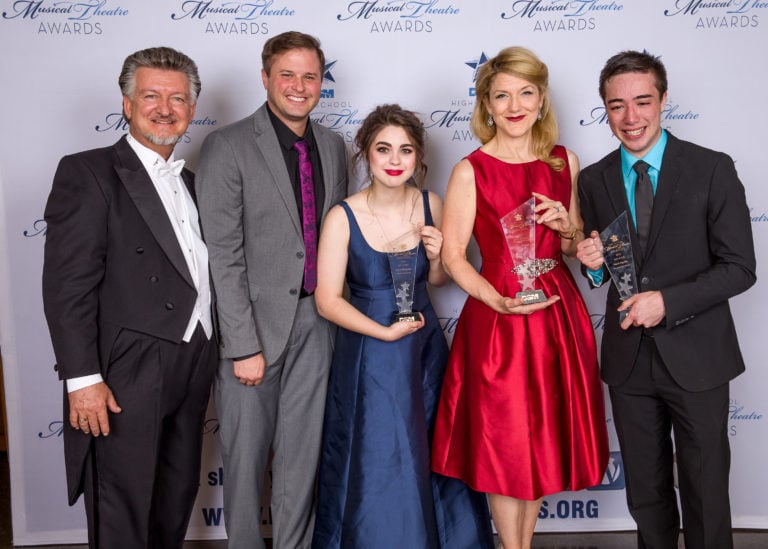 Kaiden Maines of Waxahachie High School won Best Leading Actress in 2016 for her role as Lady of the Lake in "Spamalot," which also won Best Musical that year. In 2017, Shelby Priddy from Mansfield High School won Best Leading Actress for her portrayal of Jo in "Little Women."
Tracy Jordan, who has directed the Dallas Summer Musicals High School Musical Theatre Awards the past seven years, said, "If competition breeds excellence, we see examples of it every year as the performances of our area schools' young performers seem to get stronger with each passing year. We are truly seeing Broadway's stars of tomorrow and inspired to know that these young people will become our future leaders and 'movers and shakers.'"