Dale Ward and Phyllis Lambert Named Duncanville's 2018 Man and Woman of the Year
Phyllis Lambert, owner of Gold 'n Things Jewelry Store in Duncanville, and Dale Ward, longtime Kroger Grocery Store GM, now a retired insurance executive, were named Duncanville's Man and Woman of the Year for 2018. The 2017 honorees, Stan Smith and Mary Ellen Rist, announced the winners at the conclusion of the Celebrate Duncanville gala at Hilton Garden Inn Jan. 18. The annual dinner and program are presented by the City of Duncanville and Duncanville Chamber of Commerce.
Other finalists for the prestigious Woman of the Year award were Gayle Brandenburg Bailey, Ann Green, Mary Love, and Ginger Hertenstein. Also named as finalists for Man of the Year honors were Kasey Cheshier of Ben Franklin's, Duncanville Police Chief Robert Brown, Tom Fowlston, and DPD Officer Doug Sisk.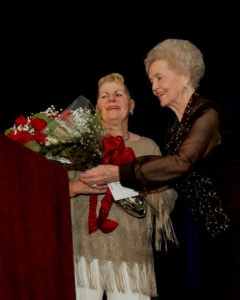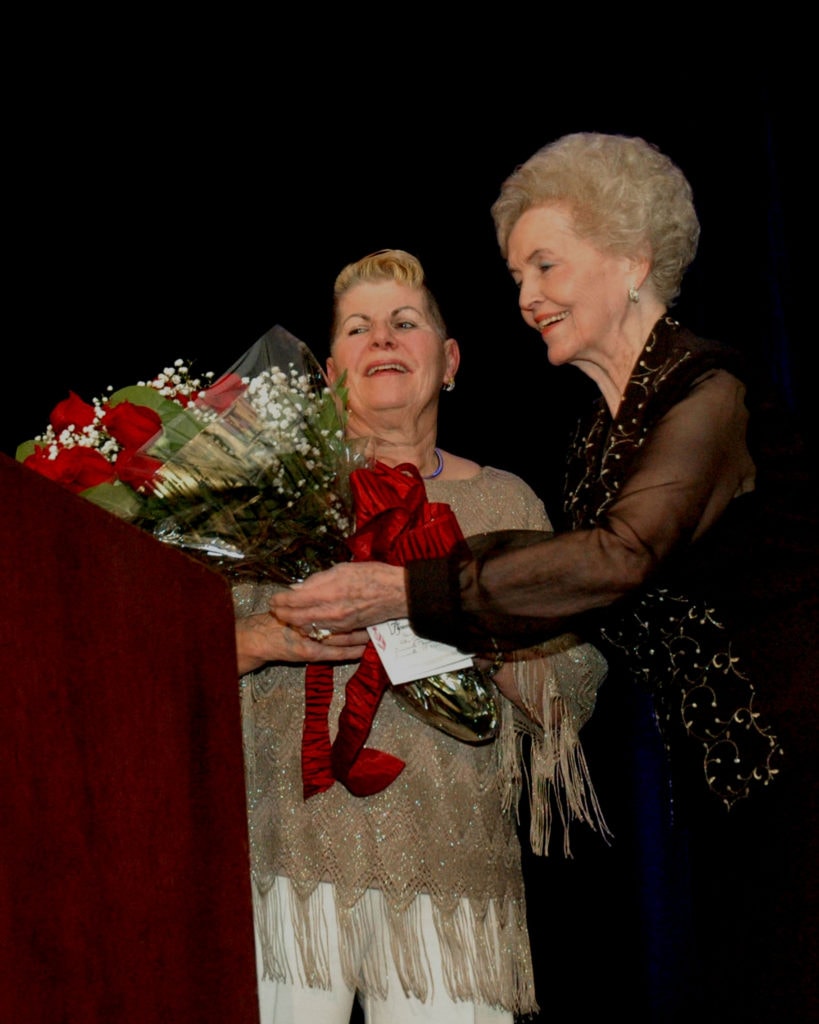 Following a cocktail reception, dinner was served with musical entertainment provided by Monica Saldivar. Terry Webb served as Master of Ceremonies for the program. Duncanville ISD Superintendent Dr. Marc Smith gave the attentive audience a "good news" report from the district.
Dr. Smith praised such achievements as the recently opened collegiate academy at DHS, Dallas County's promise to award full scholarships to the University of North Texas in Dallas and Southern Methodist University to students applying for the program, expansion of early childhood education programs in our elementary schools, and the STEAM Academy.
Dr. Smith also thanked DHS alumni Kasey Cheshier for his commitment to the school district, including his organizing the Heart of Duncanville 5K Run fundraising event.
Duncanville Mayor David Green, who has announced his retirement at the end of his term, gave several awards to local organizations and civic leaders. The Mayor's Award of Excellence went to Frost Bank for their support of community events such as the Heart of Duncanville 5K. An additional Mayor's Award of Excellence was given to Ten Hagen Excavating, Inc.
Duncanville Chamber of Commerce Chairman of the Board Tommie Rains gave the Chairman's Award to Tim Maiden of Frost Bank. The Pioneer Award was given to Tom Fowlston, and the Entrepreneur Award to Raul Rios of City View Tacos. Chamber Member of the Year Award went to Dawn McCallum, Century 21 Judge Fite; and Newcomer of the Year award was given to Robyn Mota of Republic Service.