2018 Jeep Grand Cherokee Trackhawk-An SUV Made for Speed
I can't imagine anyone who hasn't lusted after a sportscar during almost every stage of their life. All too often, practicality might stand in the way. Whether you need more space for a family or to transport cargo, there has always been a reason to hold you back.
FCA and Jeep have just removed both of those reasons with the new 2018 Jeep Grand Cherokee Trackhawk. 707 horses below the hood. Zero to 60 in 3.5 seconds. A quarter mile in 11.6 seconds. A top speed of 180 miles per hour. And, might I add, a sexy design filled with luxury appointments throughout! Only FCA was willing to do it. They offered over 700 horsepower first with sportscars, even though no one else was willing to do it in these days of conservation and fuel economy. People demanded more. Consumers loved the Hellcats.
Vehicle sales in the country pushed further and further upward for SUVs, so Jeep said "Why not!" Let's give the large vehicle market a vehicle they can drive with pride, knowing they will never have a problem merging onto any highway ever again. The 2018 Jeep Grand Cherokee Trackhawk offers it all to consumers who won't settle for their father's type of Sports Utility Vehicle.
Even with all this power, the Trackhawk is no gas-guzzler when compared to any vehicle of even a decade ago, rated at 11 mpg city and 17 mpg on the highway thanks to its upgraded TorqueFlight eight-speed transmission and super- efficient powerplant.
I've never driven a Grand Cherokee that did not have the most supple seats of any other SUV on the market and really loved the heated seats (front for myself and rear seats for the kids), considering the Minnesota-like weather Texas has been having this winter.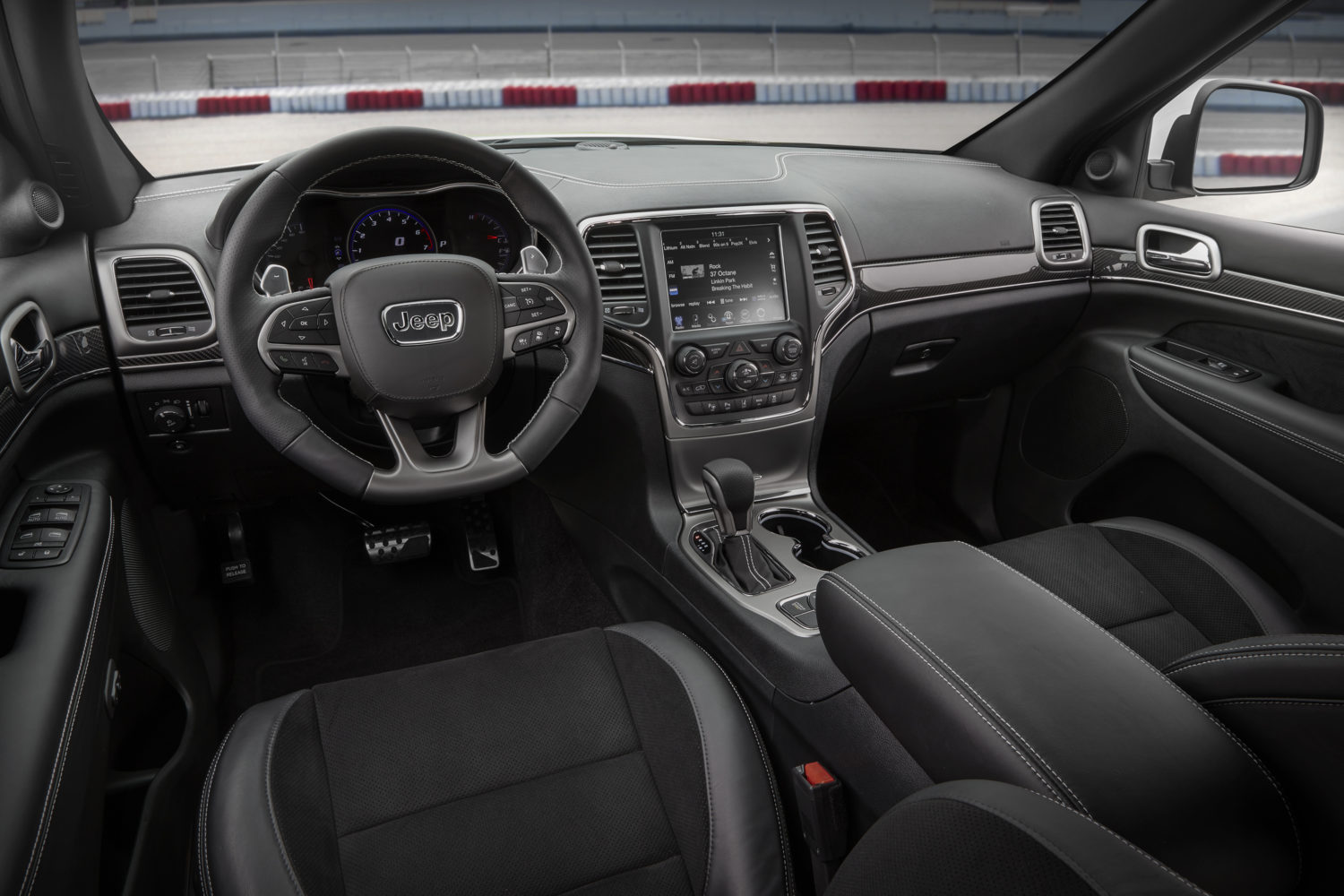 I enjoyed the newest in every technological advantage in the Trackhawk. I cannot name any feature available in some other SUV, truck or sedan that I did not have on this new Grand Cherokee. The latest UConnect navigation system on a large 8.4" bright color monitor, Apple and Google Car-Play systems, USB ports in the front and rear, and "power everything" made my life wonderful the entire week I spent with the Trackhawk.
There have been times in years past I have boasted about speeds attained in a vehicle. My Trackhawk was rated to hit 180 miles per hour. No, I won't tell you, nor the State Troopers whether I was able to find a highway open enough to hit it!