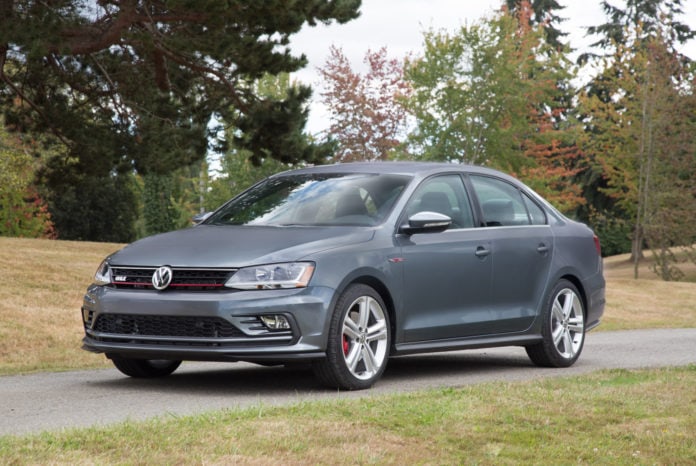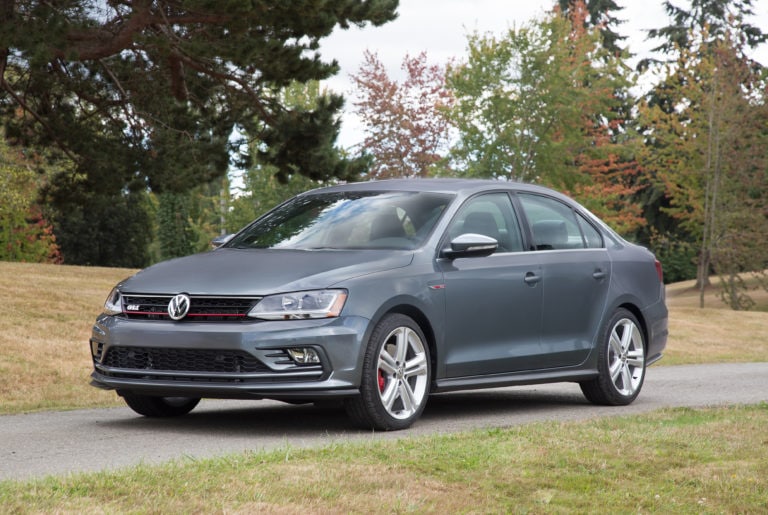 2017 Volkswagen Jetta GLI Review
It's been a few weeks since I have had a press car that I did not have to stop into a gas station at least once to top off the tank. That was not the case during my week with the Volkswagen Jetta GLI. It seemed like I drove, drove and drove some more and still finished the week with a quarter tank of gas. Bottomless tank? No, that's not the case. This car just performed fantastically, while still only sipping fuel as if it had very little thirst.
Often, vehicles that are extremely fuel efficient have no power at all. You have to wonder if it is safe to attempt to merge onto any expressway with so, extremely fuel efficient vehicles. I remember driving one that not only was named a "mirage" but it really needed to be one . While driving, I was afraid of being run over every time whenever entering a freeway and of being "blown" off the road whenever in close proximity to an 18-wheeler. With this Jetta, I had no such feeling. In fact, I felt like I could outrun the wind rather than be blown off the road by it!
Turbo Equals Fast and Furious
The Tornado Red Jetta I drove is powered by a direct injection 2.0 TS DOHC Turbo with four cylinders. While the VW I drove prior to this one had a manual transmission and accelerated like a lightning bolt, this GLI had a well-tuned six speed automatic transmission. It was still fast off the line. Gear changes were swift and smooth, making any "take-off" an experience one wants to enjoy over and over.
The interior was adequate if not luxurious. It was certainly good for a vehicle weighing in at under $30,000 ($29,815 including destination). It was equipped with heated leatherette seats for cold mornings, a power driver's seat with lumbar support, dual-zone automatic climate control, multi-function sport steering wheel, paddle shifters for those wanting even more sport, and split-folding rear seats with an armrest and a pass-through.
Backing up was safe and secure with a rear-view camera and a park distance control. Park pilot warns when you are to close to an object whether in front of you or to the rear. The inclusion of a blind spot monitor is a feature I would hate to be without since it has saved my bacon on many instances.
Those in the market for a sporty family car with power to spare, great fuel economy, and a lot of features for the money should test drive a Jetta GLI to see if it fits their needs as well as it did mine.