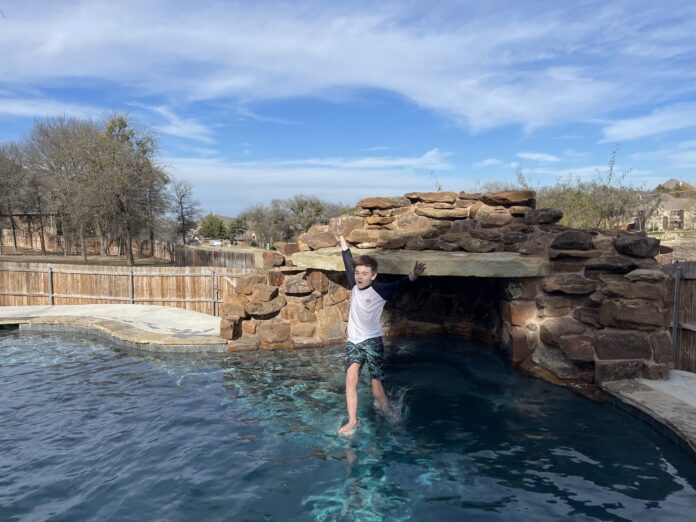 So, you've taken the plunge and built a pool, now what?  With the 'hard work' out of the way, and I'm referring to the months, actually years, of research on choosing the best materials, finding a reputable pool builder, designing what we wanted etc. it's time to make the fun choices. Yes, I'm talking about the floats, the toys, places to sit and well even the tools you need to keep the water ready for swimming.
While we may be content to just swim laps, relax on a float with a beverage and a book, or just cool off on the bench, our tweens want to be entertained. Just remember not all toys are built to last and you will need a place to store them. And, make sure to have a good air pump on hand for inflating and deflating those floats.
FLOATS
Whether you want to float around the pool while reading your favorite book on the Kindle, or need floats for entertaining, here are the floats we've found that will last more than one use and longer than a pool season.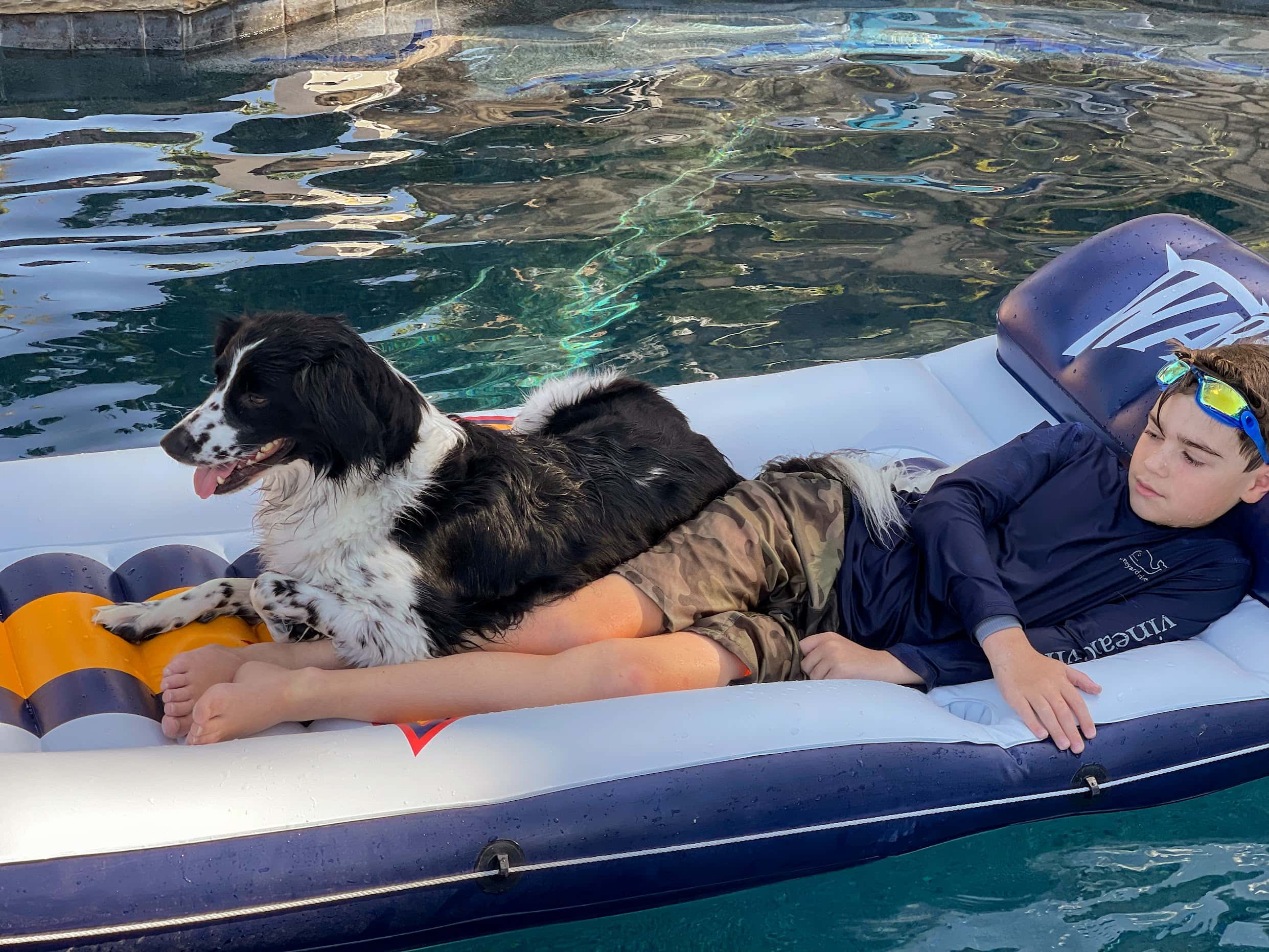 NBA Inflatable Mattress-this float is large and in charge at 82″L x 36″W and made of heavy duty vinyl. The shape reminds me of the floats we'd use to ride the waves as a kid playing in the ocean at Myrtle Beach, SC. The beverage holder is great for whatever you're sipping on, the pillow elevates your head and there's a rope so you can be pulled around the pool. Durability is excellent as the kids love to jump on it, wrestle on it and even our dog has taken it for ride across the water.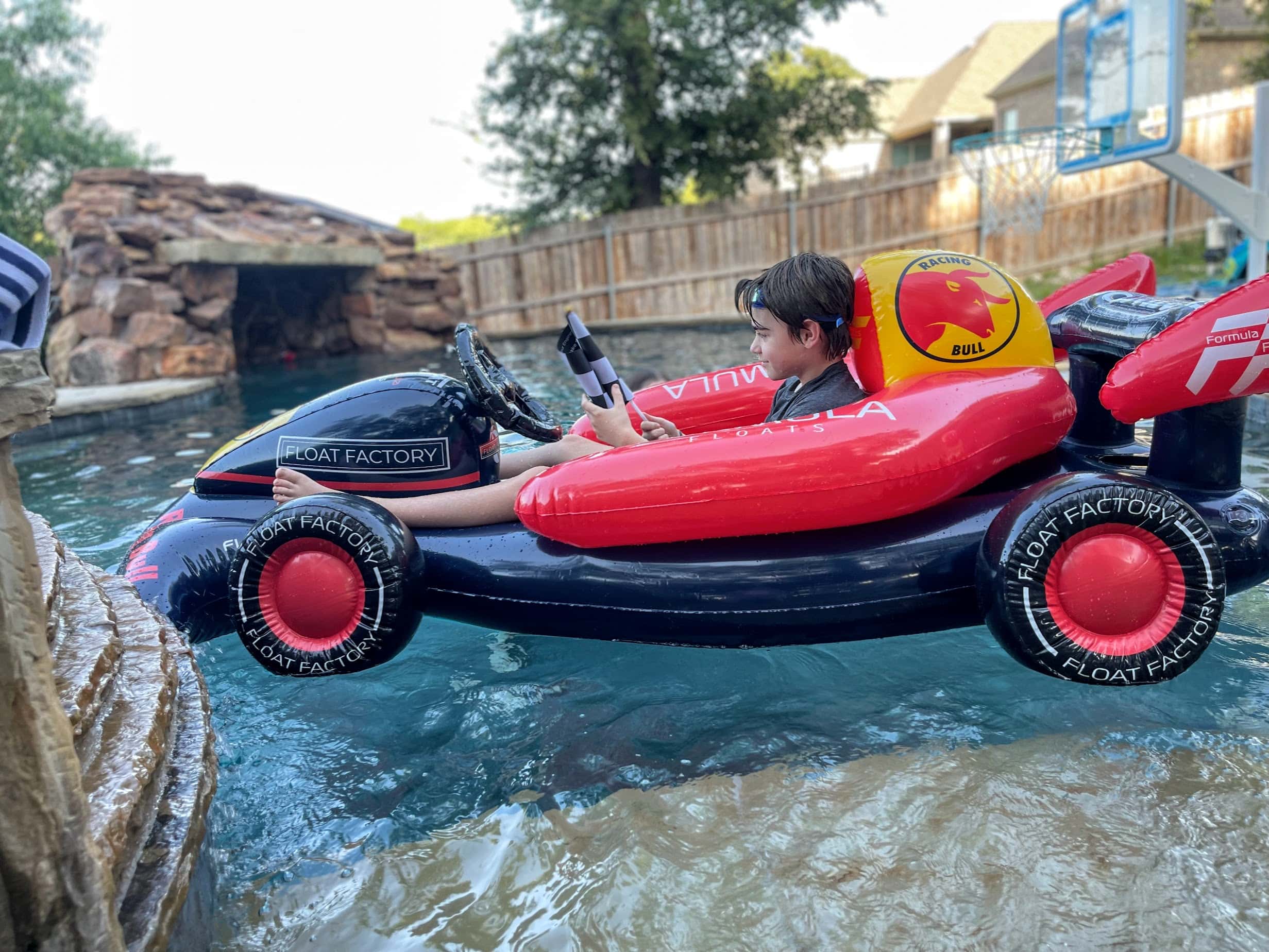 Float Factory Racing Float–Start your engines and get ready to race in the F1 inspired floats. We love the quality of these floats which is obvious from the moment you unbox it. They inflate and deflate quickly and are perfect for playing in the pool, party props or just a place to sit and read a book while floating.
Intex River Run Inflatable Water Float, 53″ Diameter– These river floats are great for floating, or spinning each other around the pool and they're hard for the kids to flip! Plus, there's room for one adult and a border collie. With two cup holders you want have to get out for refills. The vinyl is heavy duty and holds up well to the teens, adults and dogs. Bonus: Also good for sledding downhill on those rare snow days in Texas.
Aqua Original 4-in-1 Monterey Hammock Pool Float– Hammock pool floats are perfect for staying cool in the water, and they are easy to store. These are great to have around for the grown-ups, especially when entertaining. You can use this float as a hammock, chair, to drift or as an exercise saddle.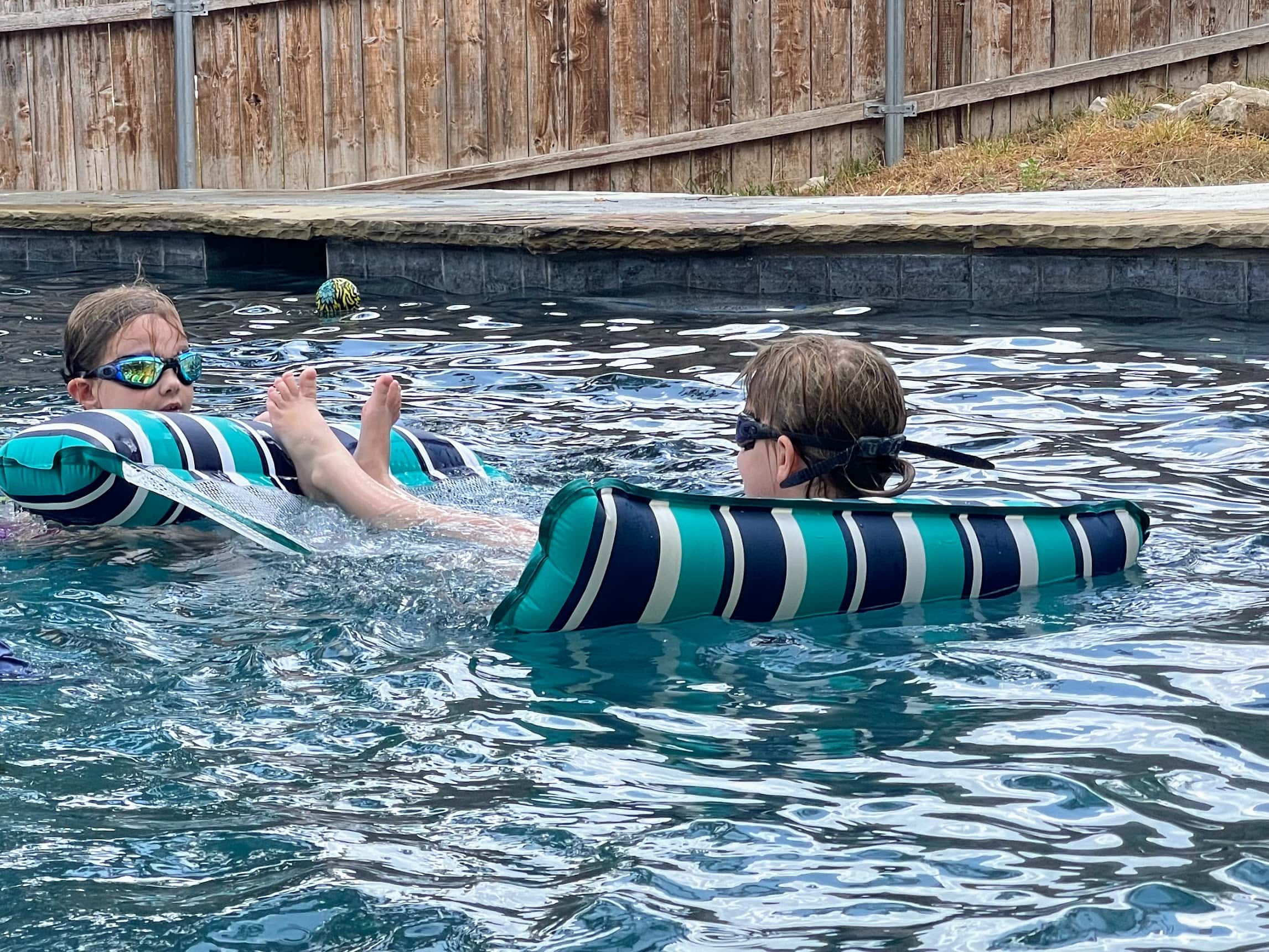 WOW Foam Noodle– Can you own a pool and not own a noodle? The only pool noodles we have are WOW foam noodles. I love that they don't have a hole in the middle where spiders, snakes or bees might want to hide, they're bigger (5.5 inch wide by 46 inches long) which means more comfortable and they last longer! We buy ours at Costco at the beginning of the season and store them out of the water and sun when not in use, so they will last longer. Adults love to use these for drifting, kids love to jump on them, hang on them and play with them as water swords.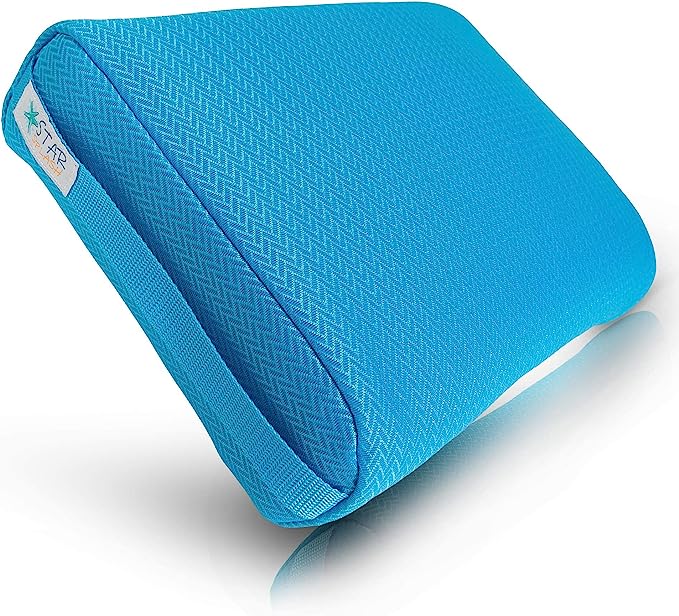 Spa Seat– Okay, so this is not a toy, but it is awesome! Need a little more comfort than the hard plaster when relaxing in the spa, you need a spa seat. Are you short and need extra height or have kids that like to enjoy the hot tub with you, this seat gives you an extra five inches. It's also great for when you're getting out of the spa, hubby puts his knees on it instead of on the plaster when getting out.
Favorite Pool Toys For Teens
Watermelon Ball– This ball is fun for the whole family! We pass it to each other, drop it in the pool and race to it, toss it over the water and even use it to exercise our arms. When my younger nieces visit, this is one of their favorite toys to play with. They like to dribble it, watch it be passed underwater and try to keep it away from their cousins.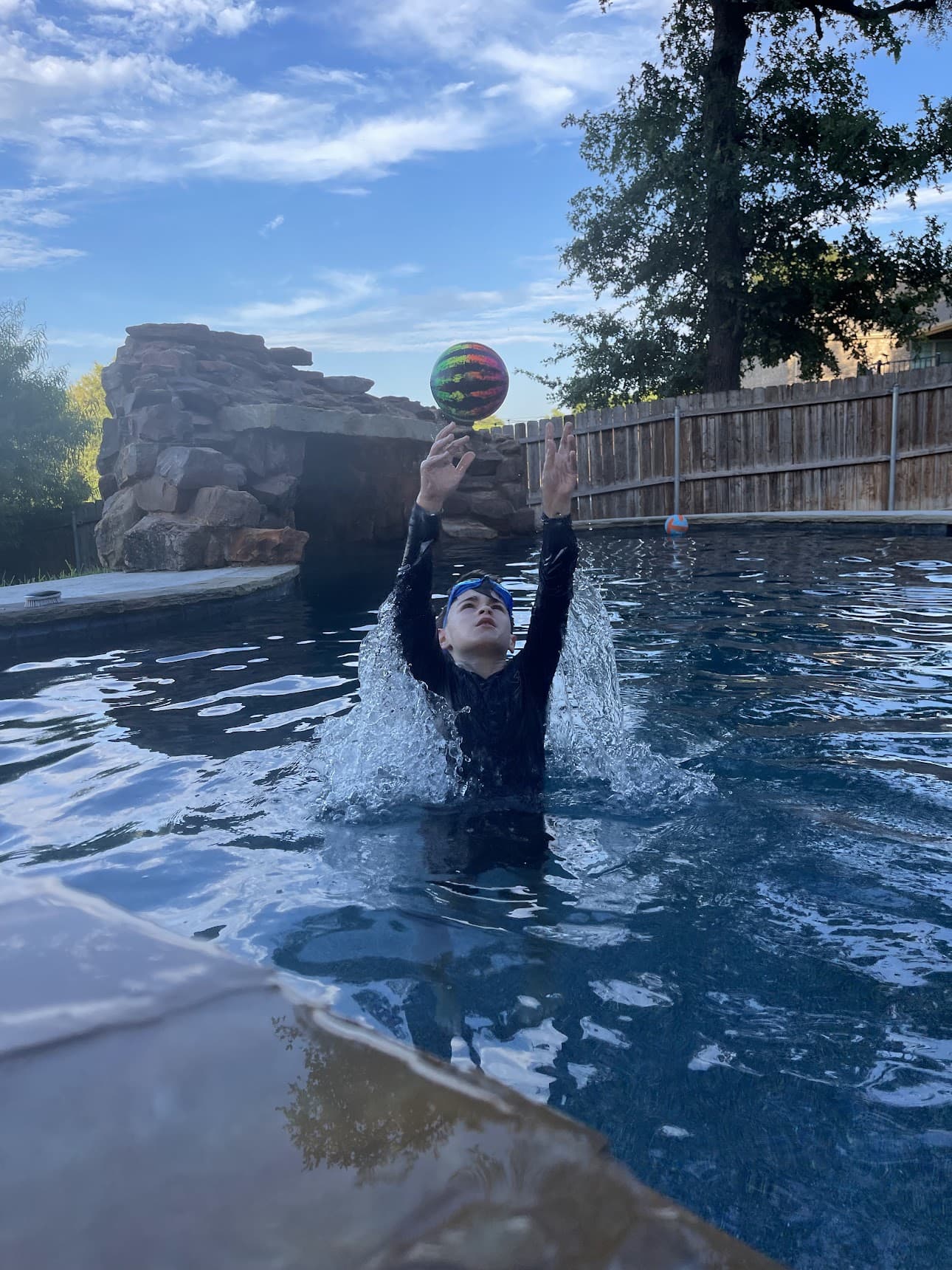 Nerf Super Soaker– If you're near the pool you can count on getting wet whether you're in the water or not, especially if you have super soakers! Of course when its summer in Texas, water guns are a good thing…usually. We love keeping these around to battle with the kids, get someone's attention and cool down the dogs.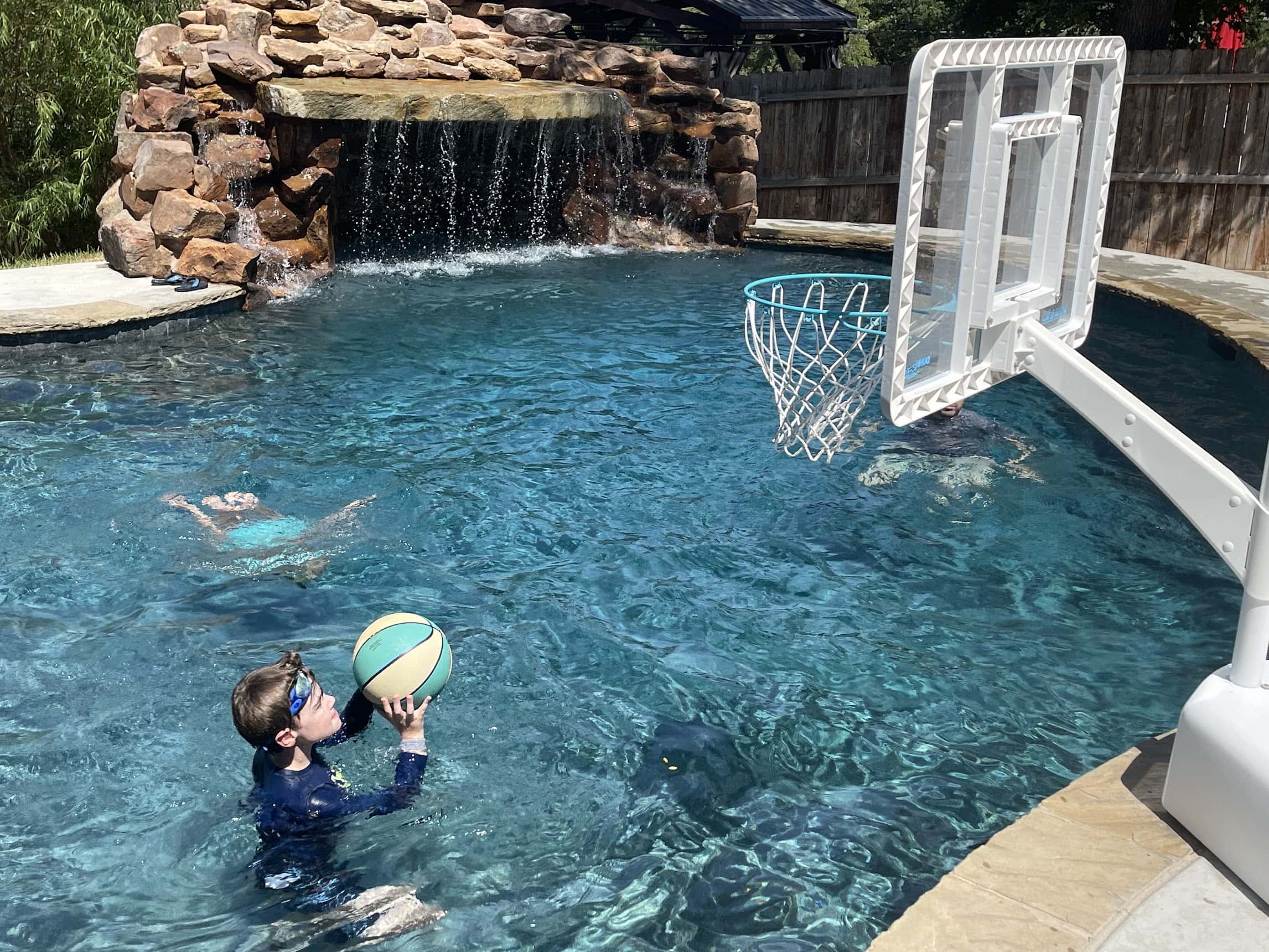 Dunn Rite Splash & Shoot Basketball Goal-This is the best and most popular item we've bought to keep us all entertained. Kids and adults love to shoot hoops, try to dunk, make the elusive shot from the float or deep end. This Dunn Rite goal is heavy duty and has held up through 65+ mph winds, ice storms, hail and more. And with the adjustable powder-coated aluminum pole we can make it easier or harder for the kids. (up to 53 inches high with minimum height of 23 inches high)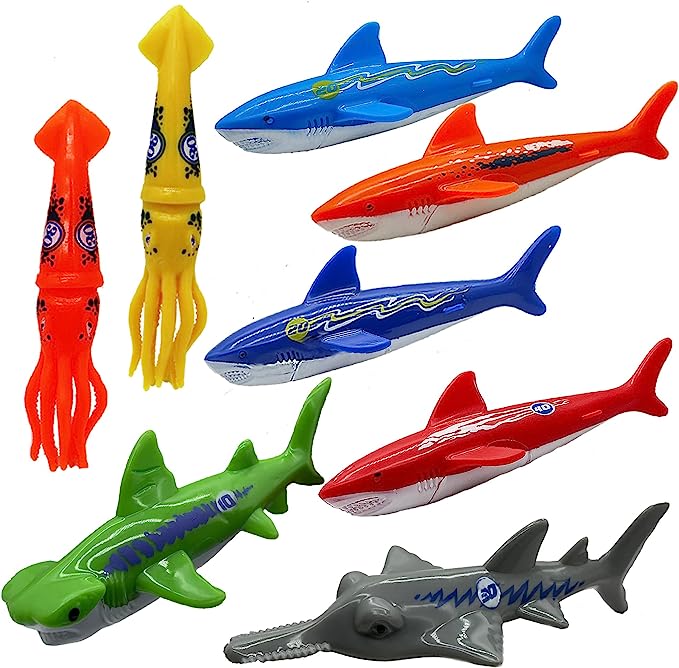 Diving Toys– Yes, even teens like to play with diving toys. Ours play a variety of games with them-from timing each other to see how fast they can collect them all, to hiding them and trying to find them while blindfolded, and more.
Star Wars Beach Balls-14 inch beach balls perfect for volleying in the pool. We love to see how long we can volley these. We've found them to be durable and have used them multiple seasons.
Aegend Swim Goggles– Tip: if your kids are 10 or up, but the adult swim goggles. These are by far the BEST swim goggles we have ever owned. The kids can adjust them without any help, no leaking and they come with a carry/storage case.
Storing Your Pool Toys/Accessories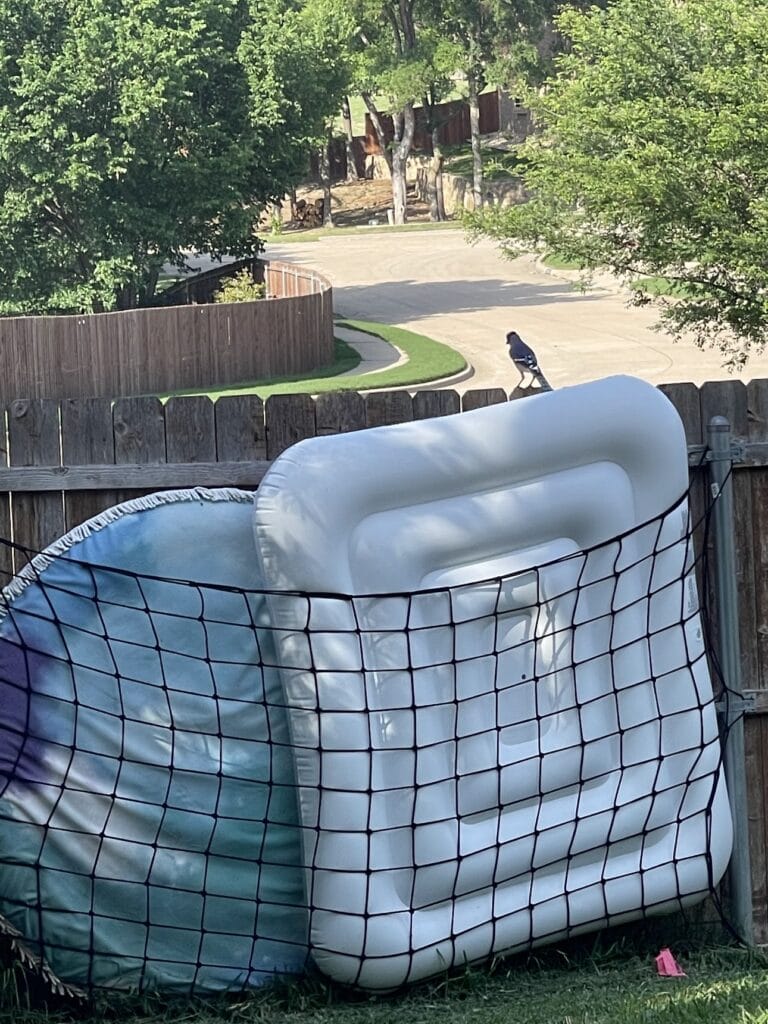 One of the best ways for your floats, toys, accessories to last is to store them out of the water and the sun. We use a deck storage box for some floats/toys/swim goggles and a cargo net on the fence for our larger floats.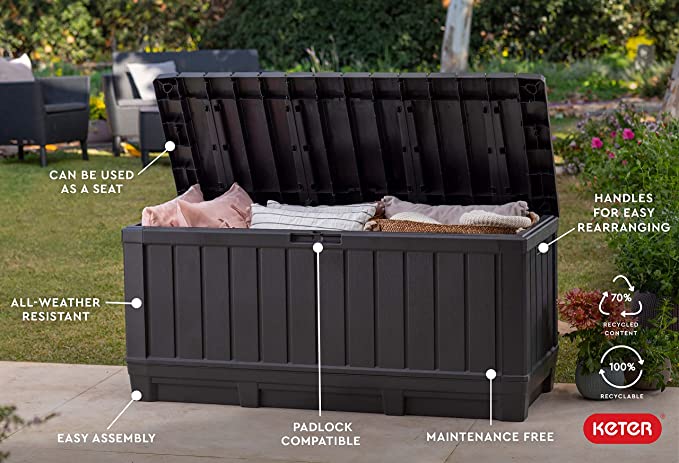 Deck boxes come in different shapes and sizes and you may need more than one. We like ones that can also be used as a bench for seating or as a table. Both of our deck boxes are made by Keter and are sturdy and hold up well to the weather.
Best Products To Maintain Your Pool
Pool maintenance is a headache, but it has come a longg way. Now with the help of robotic cleaners you can keep the surface and the bottom of your pool free from debris and dirt without spending hours of manual labor.
Betta SE (2023 Model) – Solar Powered Automatic Robotic Pool Skimmer
Gone are the days of skimming your pool for hours while the leaves continue to fall around you, now robotic pool skimmers take care of the hard work for you. While we haven't tested the Betta SE yet, friends say it is worth every penny, especially if you are surrounded by trees. It uses a 100% solar power to automatically and continually clean the surface of the water, removing debris such as animal hairs, leaves, dust, pollen, and dead insects helping extend the life of your pool filter.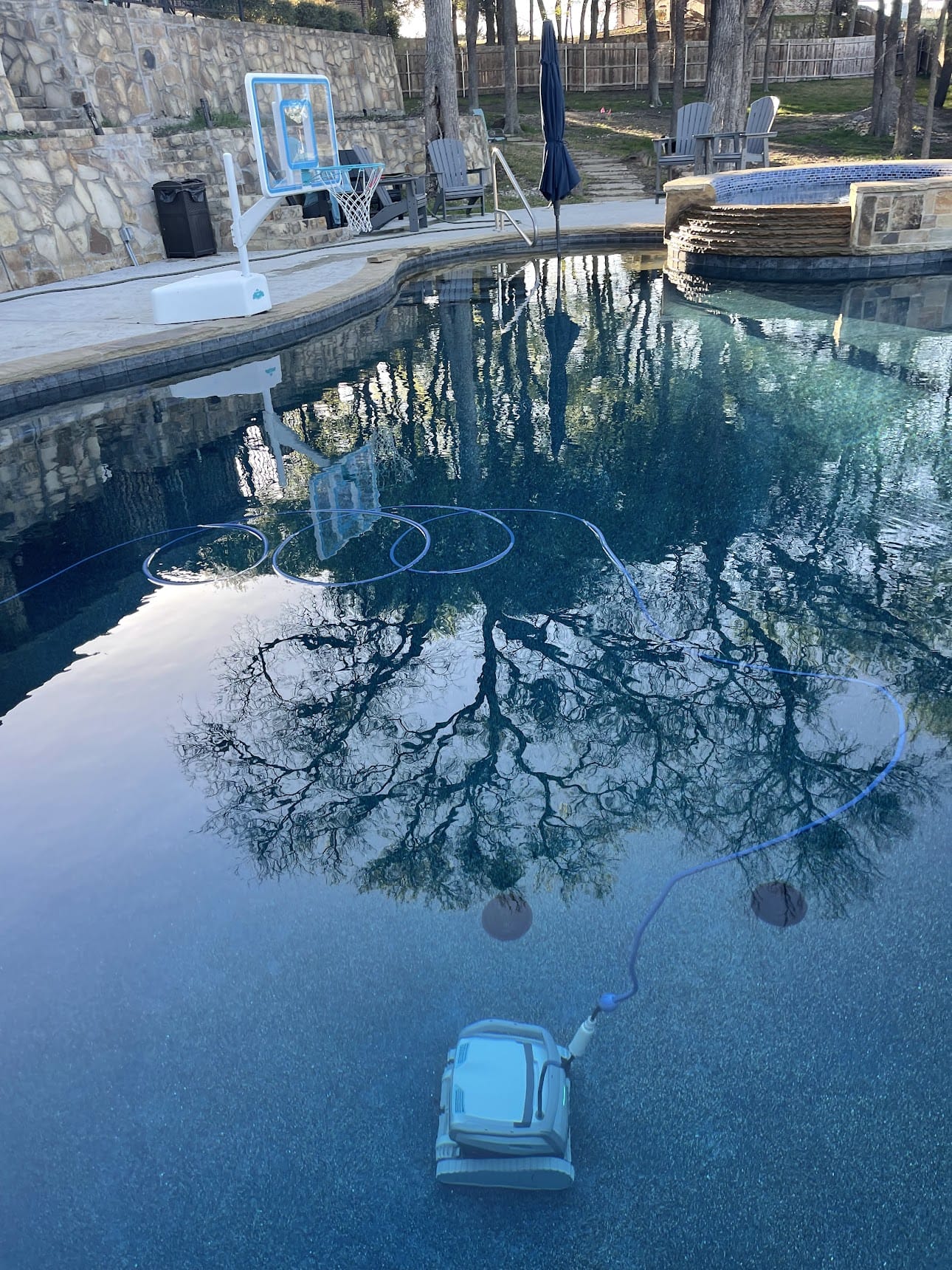 In my opinion cleaning the pool with a Polaris is so 2000, now robotic vacuums do the job better and don't require a separate pump. Most can be controlled with an app, and scheduled to clean the pool. You only have to remember to clean the filter baskets regularly. We have a Dolphin and run it daily to keep the pool and waterline tile clean. When choosing which pool vacuum is best for you make sure to consider the size of your pool, whether you need it to have Wi-Fi and an app, filter types and ease of cleaning the filter basket.
If you have a cartridge filter and plan on cleaning it yourself, the filter flosser is a MUST HAVE!  It works better than any of the other hose attachments for cleaning filters. It's great that you can shut off the water with the attachment. Perfect flow for efficient cleaning of cartridges.
Outdoor Trash Can– Maybe the only other item that gets as much use as our Dolphin vacuum is our outdoor trashcan. Make sure to buy something that is made to be used outdoors and has a lid that can be secured-there's nothing like a heavy wind to blow open the top and scatter trash into the yard and pool. We like the Suncast outdoor trash can, it has resisted fading and stay dry inside even during the heaviest downpours.
*This post contains affiliate links and we may earn a small commission when you purchase through our links at no additional cost to you.