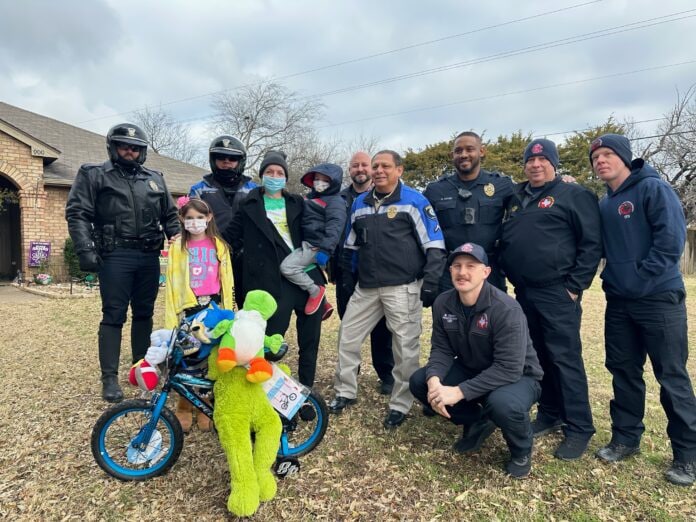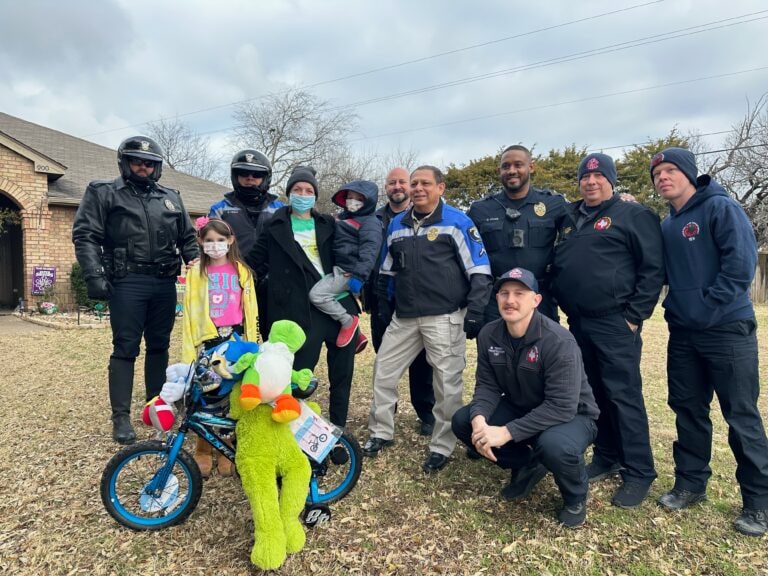 Like many 5-year-olds, Cristiano Frigoli sees police officers and firefighters as larger-than-life characters.
But they, like many others, are seeing the Cedar Hill youngster as a hero.
Thanks to a life-saving bone marrow transplant, Cristiano has conquered an extremely rare disease called Chronic Granulomatous Disease (CGD). The transplant was completed in Houston at Texas Children's Hospital, where he rehabilitated for about four months.
He is now back home in Cedar Hill, and to celebrate his fifth birthday, the City of Cedar Hill had a parade of police cars and fire truck drive by his residence on Jan. 25.
"In Cedar Hill, we like to say that we are a small town with a big heart. Even though Cristiano is only five, he has shown courage and resilience and is a great example of not giving up hope!" said the city's Communications and Community Engagement Manager
Michelle Ebanks. "Cristiano and his family continue to be an inspiration for our community."
Police Chief Ely Reyes added, "It's important that the community knows that the police department is there to support residents in difficult times and provide a spark of joy when possible. We want to support our community and build strong positive relationships."
Cristiano was diagnosed in the fall of 2020. CGD is a disorder that prevents the immune system from fighting off certain infections. People with CGD carry a faulty immune system gene, which means that white blood cells, called phagocytes, don't work properly.
As a result, CGD-affected people tend to get frequent bacterial and fungal infections. The condition is thought to affect around eight people in a million.
Cristiano and his family were in Houston a total of 115 days. Fifty were inpatients at Texas Children's Hospital, and the rest of the time was spent at a palliative care facility run by a charitable organization called "Project Joy & Hope."
"We left for Houston on July 7 and returned home on October 30," said his mother, Tiffany Hazlewood.
"Cristiano has handled everything amazingly! He is so resilient and always keeps his happy disposition, despite what he has been through. I am in awe of him really," Tiffany continued. "Gabriella too (his 10-year-old sister). She was such a trooper, having to be at home without her mom and brother for four months. I am just so proud of her."
The family is still making trips to Houston every two to four weeks to see his doctor to monitor his recovery.
Cristiano loves Super Mario Brothers and Sonic the Hedgehog. His favorite color is blue. He loves to read, play with his sister, listen to music, and play video games.
And he loved the special day the city gave him.
"We feel so thankful and blessed to live in a community that has supported us so much throughout this process," Tiffany said. "The most amazing was his surprise birthday parade. The first responders were so kind and patient with us, and even brought him gifts.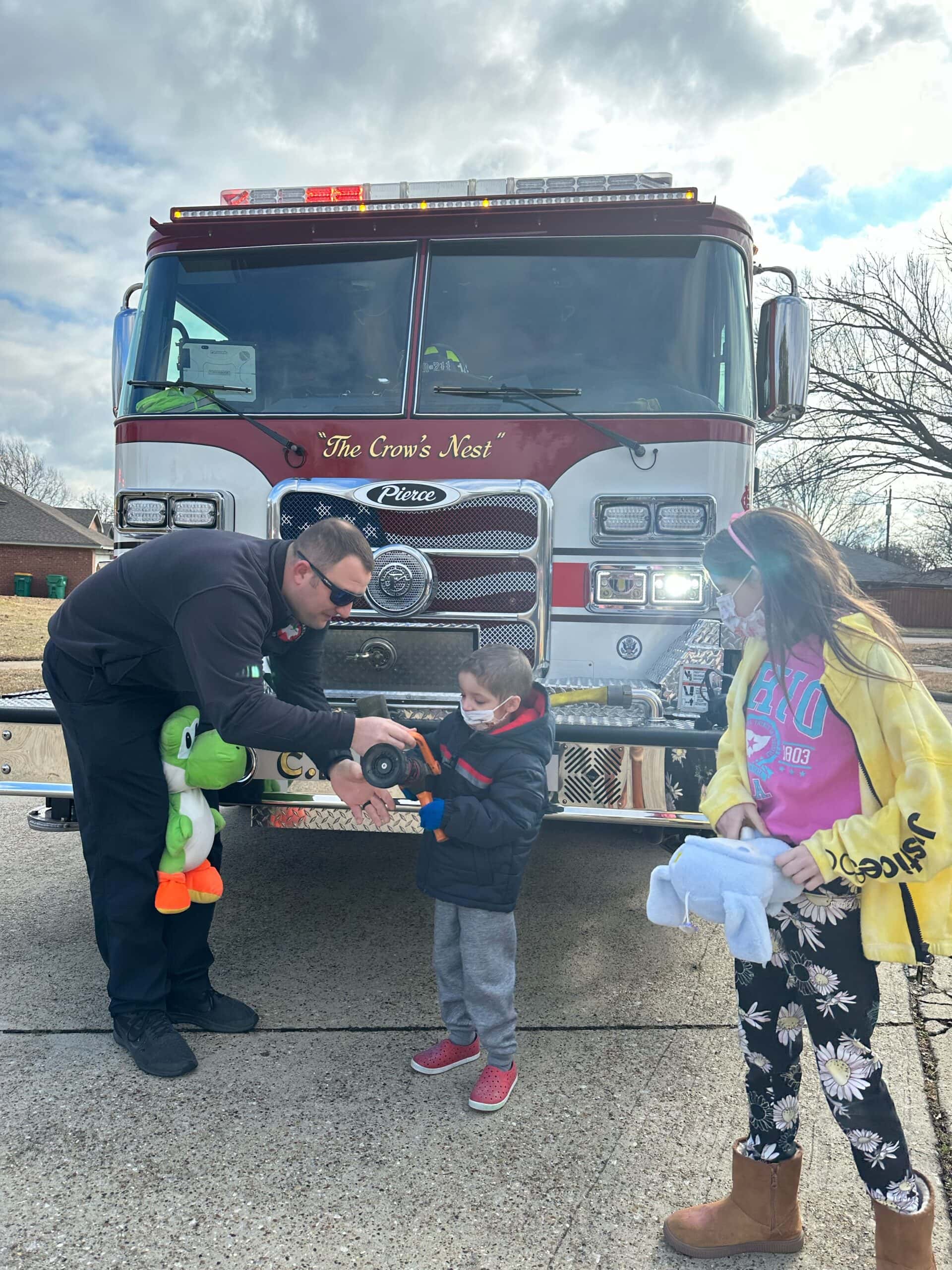 "It was just so heartwarming for me to see him, and his sister too, so happy talking with all of them and exploring all of the vehicles. He loved it so much, and he says he definitely wants to be a fireman."
Tiffany is also working to raise awareness to help other children facing challenges such as Cristiano.
"I want people to be aware how important it is to give blood to organizations like the Red Cross, as well as join the 'Be The Match' registry for bone marrow/stem cell donations," she said.
If you would like to follow Cristiano's story or show support, visit https://www.facebook.com/CuringCristiano.