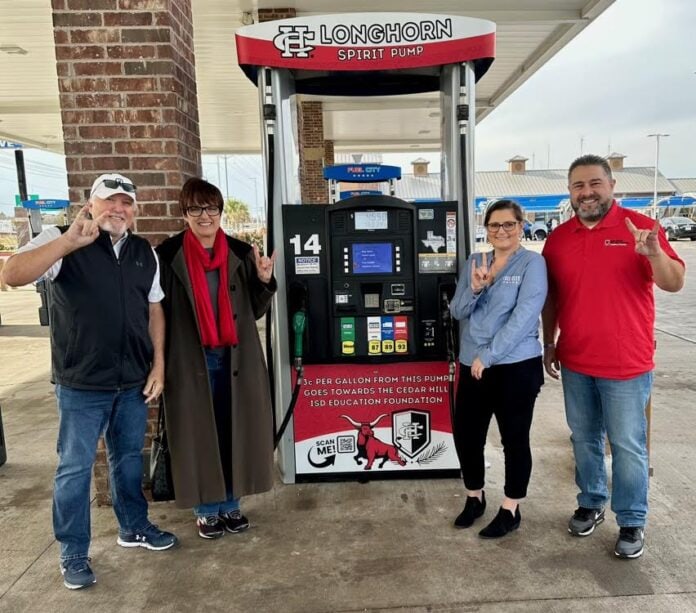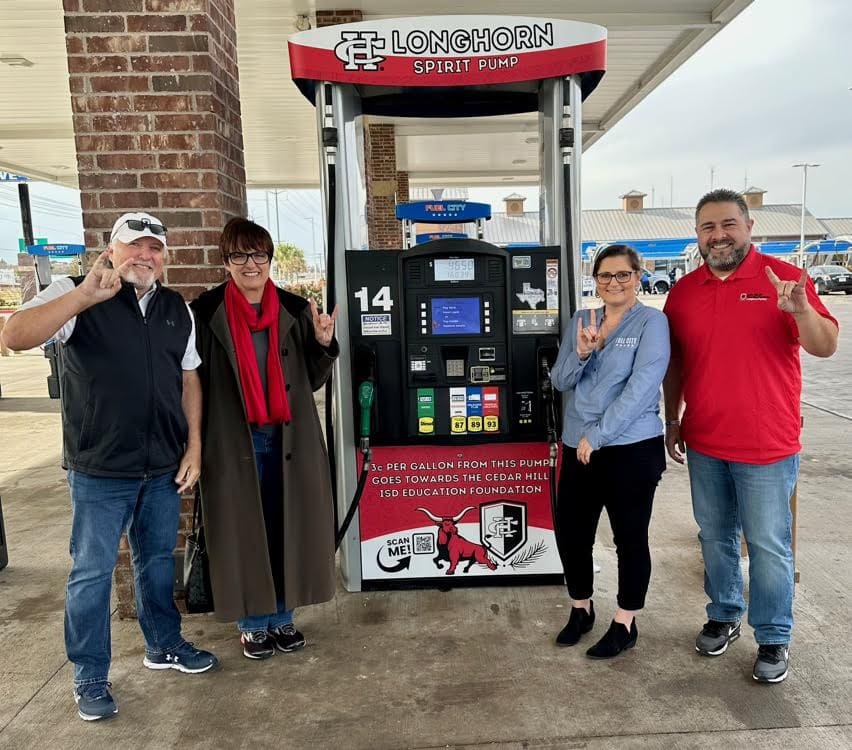 (CEDAR HILL, TEXAS) There's a reason why the Cedar Hill ISD Education Foundation (CHEF) is "pumped" for 2023.
CHEF – a non-profit that helps Cedar Hill ISD scholars and staff – recently created a partnership Fuel City Cedar Hill, 1107 North J. Elmer Weaver Freeway.
Two of the Fuel City positions are designed as CHEF "Spirit Pumps." Three cents of every gallon pumped there will be donated to CHEF.
"We are really grateful," Fuel City CEO Joseph Bickham said. "We really love that store and that community. When CHEF Executive Director Denise Root approached me about it, I said 'that''s a great idea. I was actually just thinking about that'."
Bickham said the two CHEF positions are "pretty busy" less than a full month into the partnership.
"We've installed some measures to track the flow rate per month on a quarterly basis," Bickham said.
Although the current agreement is for six months, Bickham said it will continue in its current set-up for at least a year.
Fuel City is based in Dallas and has eight locations throughout the Metroplex – as far away as northwest Tarrant County. The Cedar Hill location opened in 2019 and is the first one to be part of the "Spirit Pumps."
Bickham said it's very possible that Fuel City may partner with other districts at their other locations throughout DFW.
"The partnership is great," Root said. "Fuel City is a recognized brand, and everyone loves their tacos. We want to bring more business to Fuel City. We expect to raise several thousand dollars through this partnership."