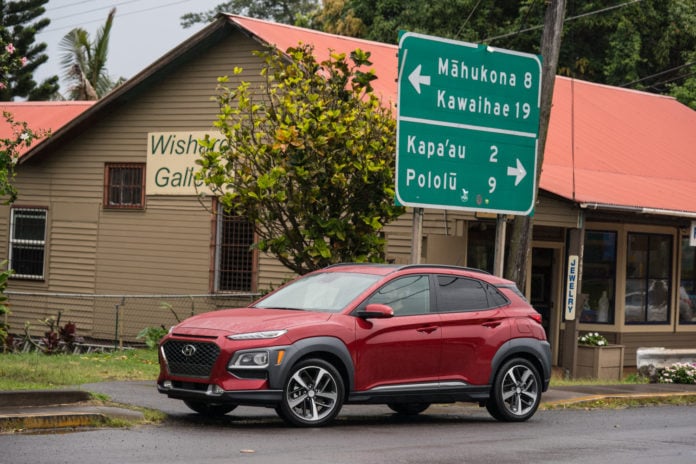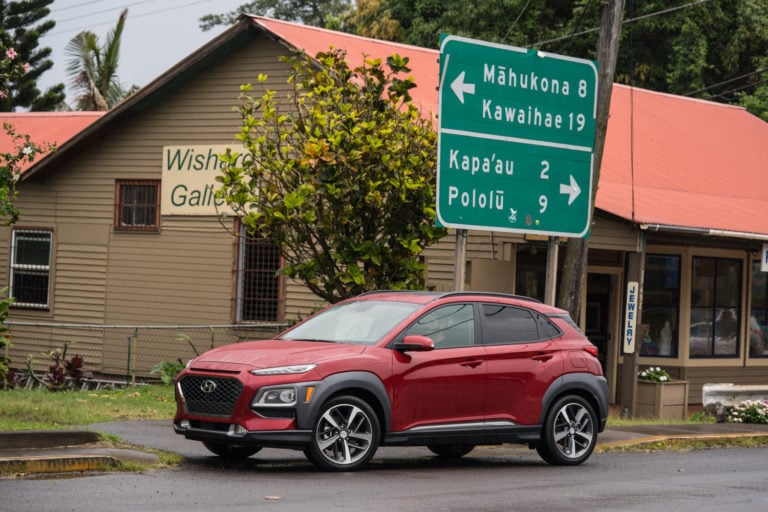 Motoring the Kona in Kona
I wondered how the 2018 Hyundai Kona, Hyundai's all-new small crossover, would stand out in an ever-growing segment of the auto market that's bursting with new offerings. Recently, I had the opportunity to try it out personally in the location of its namesake-Kona, located on the "Big Island" of Hawaii. The island, with two distinct terrains, is 500,000 years old and is also growing, thanks to its two active volcanoes — Mauna Loa and Kilauea — which both exhibit continuous lava flows. And, that's now news to the world, with the recent volcanic eruptions. The Kona district represents a large part of Hawaï's main island; "Kona" means leeward in the Hawaiian language or "dry side of the island." Constituted of volcanic rocks, its landscape and climate are also ideal for growing premium quality coffee.
As much as I loved the Hawaiian scenery, I also really liked the looks, features, and handling of the new 2018 Hyundai Kona. While tidy in dimensions, Hyundai's styling teams were able to successfully integrate a tough-yet-elegant appearance. The result is design versatility that's at home whether the Kona is set in an urban jungle, or in an actual Hawaiian jungle.
"The large over-fenders — in conjunction with a high beltline and flared shoulders –communicate toughness, while extensive LED lighting elements front and rear convey a techy image, important for our targeted young/young-at-heart buyers," explained Hyundai Motor America public relations manager, Lori Scholz.
Measuring in at 164 inches long, Kona is the smallest of siblings that include Tucson, Santa Fe, and Santa Fe Sport. It boasts a fun and funky design, cutting-edge connectivity, and class-leading available safety features, all at prices that are highly competitive in the value-driven compact utility marketplace. It's available in four front-wheel-drive trims, starting with the SE priced at $19,500, ranging to the Ultimate at $24,700; all-wheel drive adds $1,300.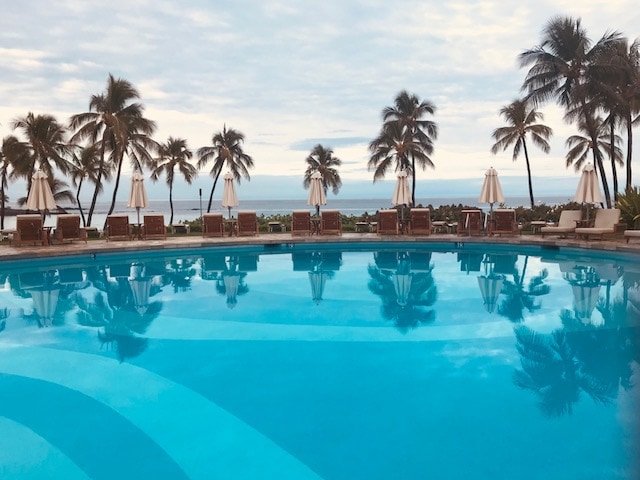 Nearly 250 years before our visit, Captain Cook landed on the island in 1778, opening the door to many western travellers. Since then, the island has been an attractive destination for tourists from all over the world. Kona is famous for hosting the world-famous Ironman World Championship Triathlon each year in October, the most prestigious endurance race in the world. The island is also known for the Kealakekua Bay State Historical Park. The park marks the place where Captain Cook was killed during a battle with natives. Kona is also the home to many marine species, which make it perfect for diving and snorkeling.
When visiting, you should see the Mokuaikaua Church at Kailua-Kona, which has been around since 1820 ; It is the first Christian Church on the island and a symbol of the action of missionaries. In addition to its historical significance, the architecture of the church is also noteworthy.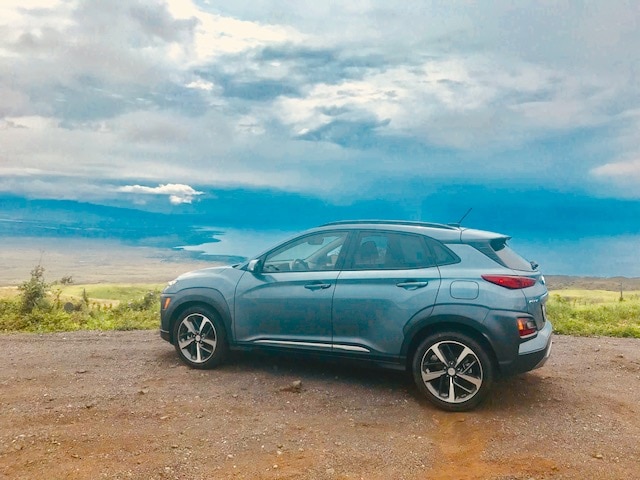 Also noteworthy in its appearance, the Kona employs quirky styling aesthetics that join with sporty contours to create an athletic, dynamic look. Up front, the CUV incorporates the Korean automaker's new family identity with a cascading grille that features a sporty mesh pattern flanked by flared, wing-like fenders highlighted by a separated-headlight design; LED daytime running lights are placed above high-efficiency LED headlights like eyebrows. Its low and wide stance complements its profile with a long wheelbase and short overhangs, punctuated by protective black cladding that also wraps around the slim LED brake lights, turn signals, and reverse lights in the back. It's available in a broad assortment of extroverted colors ranging from Chalk White, Sonic Silver, and Thunder Gray, to Pulse Red, Surf Blue, Ultra Black, and my personal favorite — Lime Twist!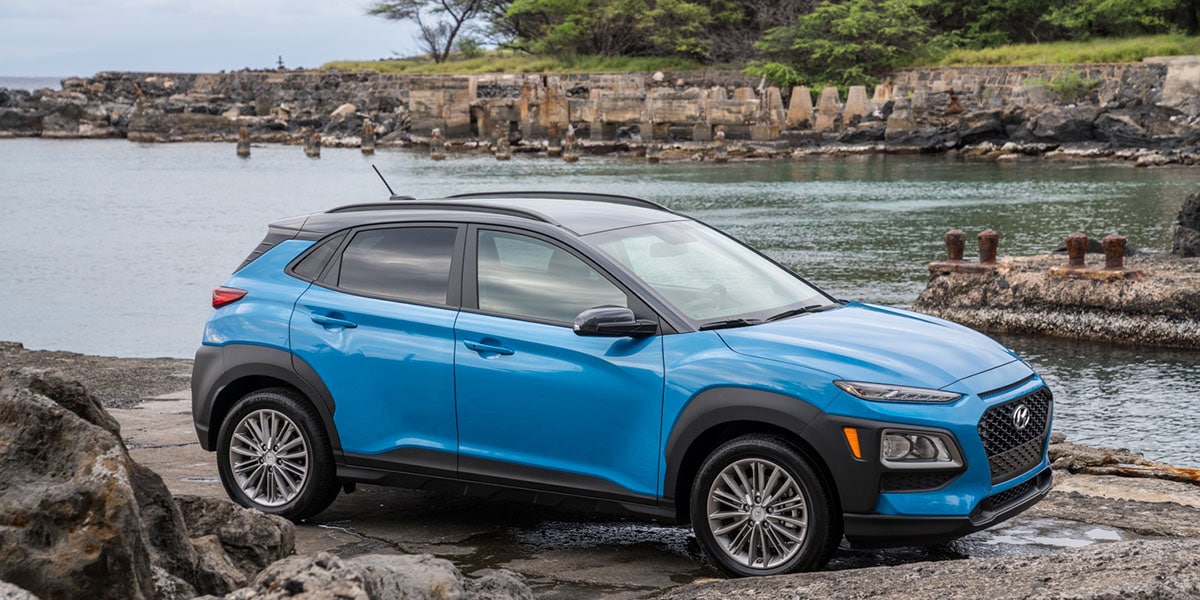 Another interesting historical site on the Kona coast is the Puuhonua O Honaunau National Historical Park, which hosts ancient temples, petroglyphs, sacred burial grounds, and other features that have been restored.
For people looking for physical adventures, a hike up the Mauna Kea summit is a must. Situated at 14,000 feet, it is a sacred place for Hawaiians, its name translating to "Father Sky." Hawaiian royalty would traditionally make the six-hour trek to the top to rejuvenate in the sacred Lake Waiau. The summit hosts 13 international observatories and receives thousands of visitors each year.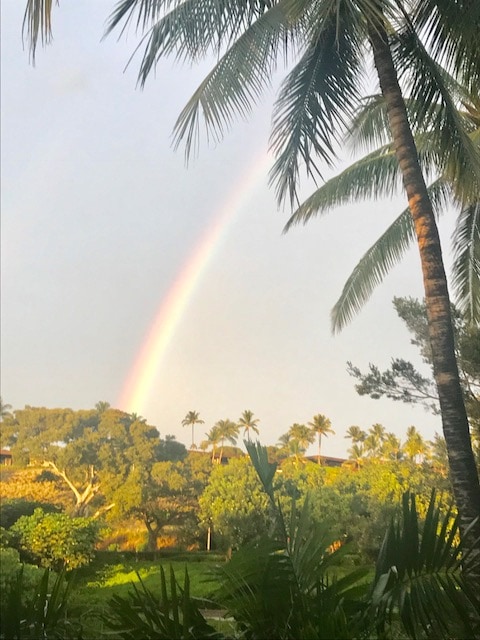 After enjoying our many outside adventures, it was nice to climb inside this five-passenger "Cute Ute." Its sleek and simple interior is highlighted by soft, fluid details that contribute to a sensuous experience and enhance the comfort-focused environment. Although small-ish, the split-folding rear seats fold flat via a dual-level loading floor that gives 3 inches of additional vertical space and allows storage of up to 19.2 cubic feet. No, you probably don't want to put three full-size adults in the back seat for a long road trip, but it's a subcompact, so, that should be expected.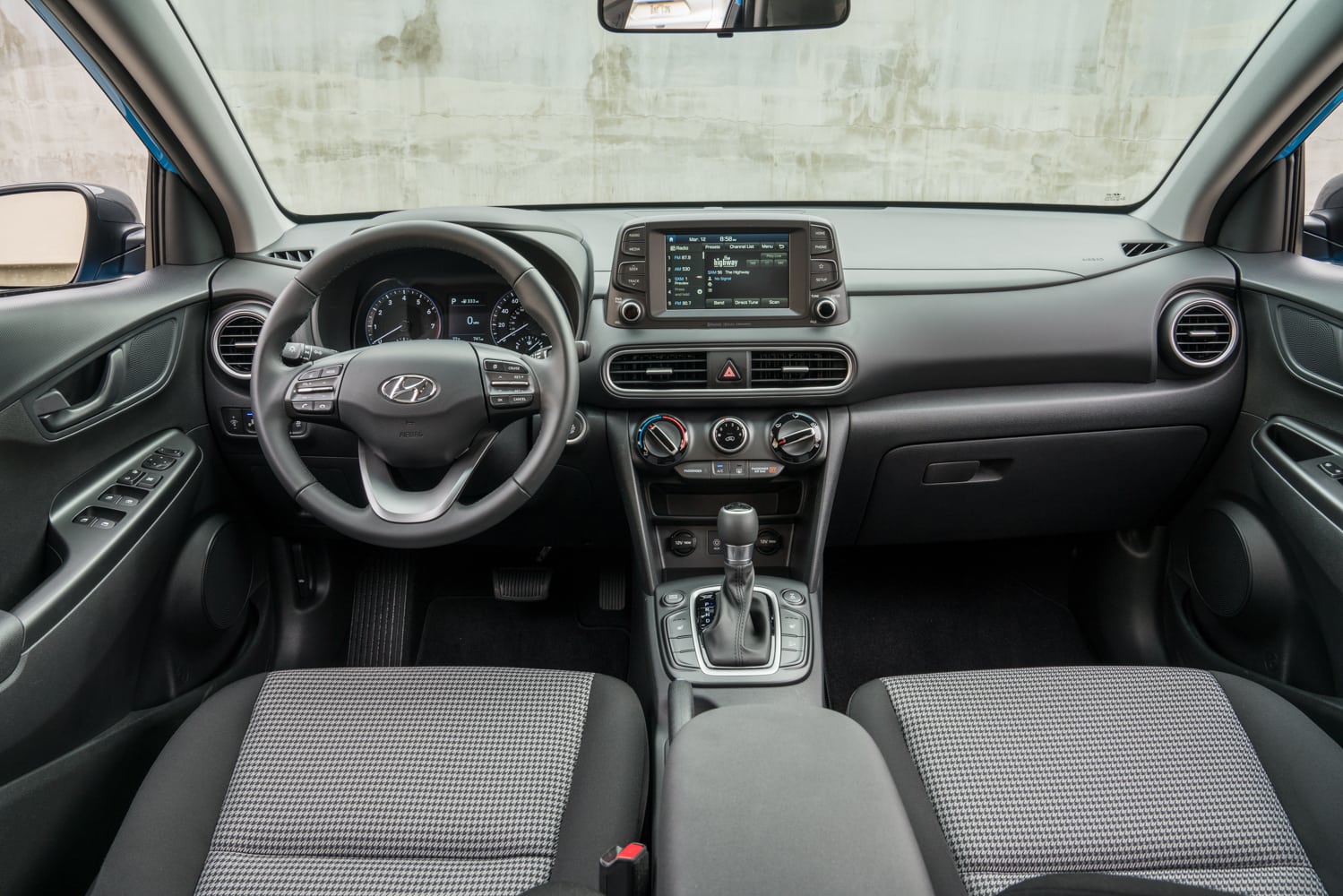 A full suite of sophisticated but user-friendly technologies keep passengers informed and entertained. The premium infotainment system offers various advanced connectivity features, including a standard 7-inch LCD touchscreen display system with Bluetooth integration to Android Auto and Apple CarPlay. Optional wireless smartphone charging, as well as SiriusXM Radio, HD Radio, and next-generation Blue Link LTE-powered connectivity with Amazon Alexa voice controls offer additional high-tech convenience. The broad palette of advanced active safety features includes forward collision-avoidance assist lane keeping assist, blind-spot collision warning, rear cross-traffic collision warning, high beam assist, a large heads-up display, and driver attention warning. Remote keyless entry system with alarm and a rear-view monitor with dynamic parking guidelines are standard conveniences many drivers will appreciate.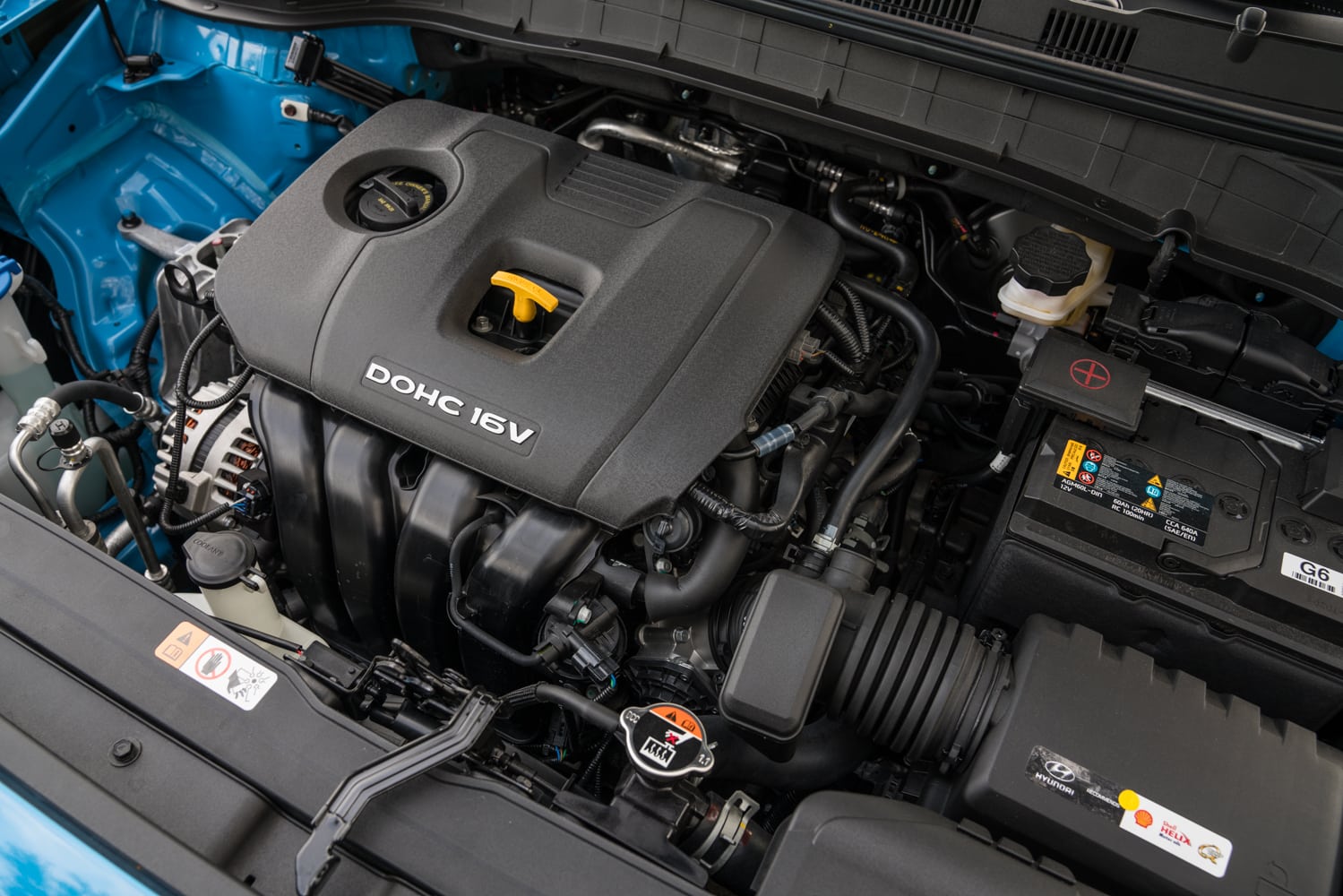 Kona is offered with a choice of two gasoline powertrains, starting with a 2.0-liter four-cylinder engine that produces 147 horsepower at 6200 rpm and 132 lb.-ft. of torque at 4500 rpm. This engine is available on SE and SEL trim levels and is paired with a six-speed automatic transmission. Limited and Ultimate trims offer a 1.6-liter four-cylinder direct-injected, turbocharged engine generating 175 horsepower at 5500 rpm and 195 lb.-ft. of torque from 1500-4500 rpm. Its mated to a seven-speed EcoShift dual-clutch transmission.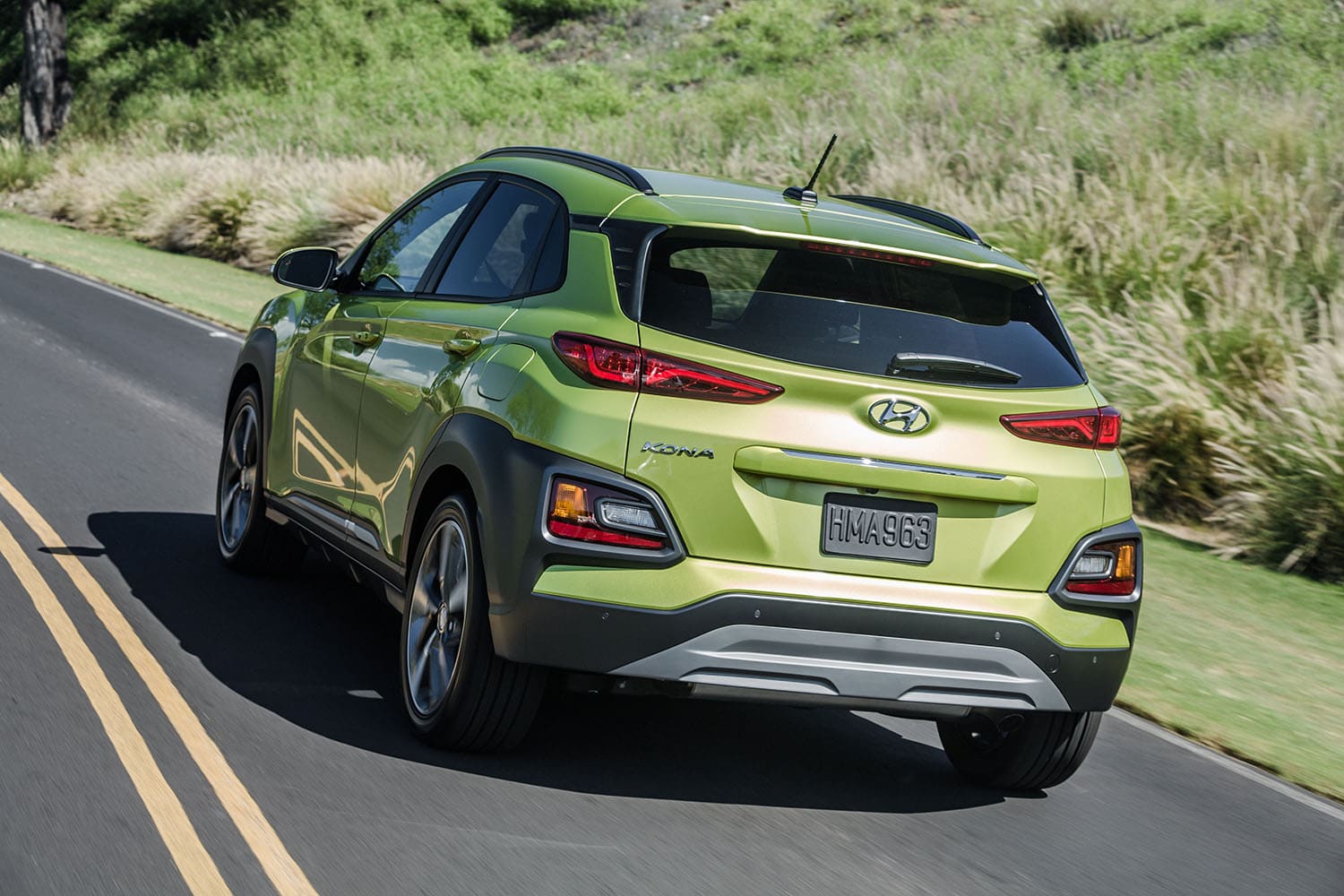 Two selectable drive modes — Normal and Sport — allow the driver to customize dynamic responses, such as steering feel, transmission and overall powertrain responsiveness to their preferences for fuel economy or performance, and to changing road or traffic conditions. We tried both and loved the Sport characteristics during our 180-mile-long drive. We also took our AWD Kona on a rugged dirt track overlooking the Pacific. The Kona impressed us with its ground clearance, traction, and center-locking differential.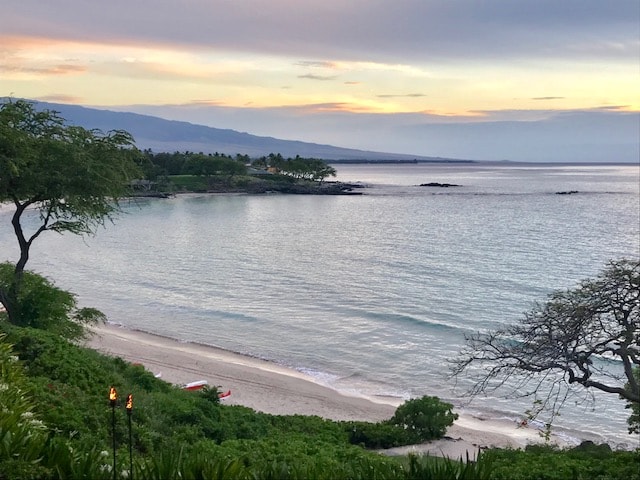 When not tooling around on four wheels, another fun activity is a helicopter tour of Kona. Starting from Kona, you will observe some impressing waterfalls, above Waimanu and Waipio. You will also see some rainforests, orchards of Macadamia nuts and active volcanoes.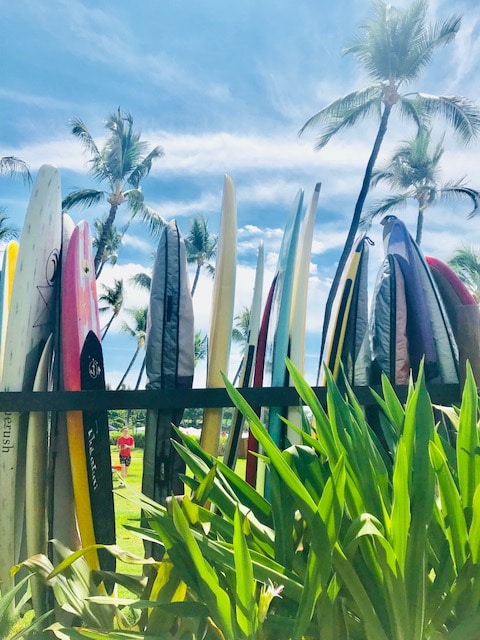 All in all, Hawaii's big island is an exciting destination for historical and environmental reasons. We couldn't imagine a better way to explore it than with the new Hyundai Kona!